25 Cool Things to do in Hue Vietnam
Activities we loved in Hue Vietnam
We visited Hue during our 3 weeks trip around Vietnam earlier this year and it was one of the most interesting cities we have visited.
Hue is a magnificent city in the centre of Vietnam and the cradle of Vietnamese culture. It's a place where those who want to truly discover this country must visit. Hue acted as the capital of Vietnam in the 19th century during the Nguyen Dynasty, and is one of the few ancient capitals of the world that today maintains such cultural importance for its people. When thinking of Hue, people immediately think of the imperial citadel with its golden places, temples, shrines, and majestic tombs. To visit Hue is to be transported to an ancient meditative landscape.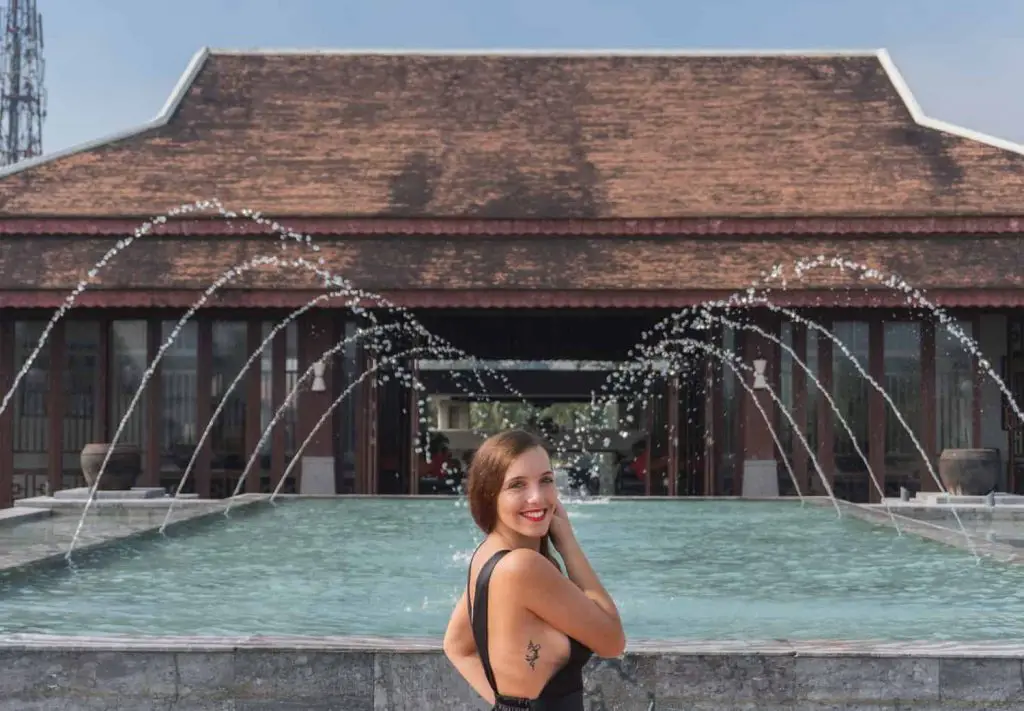 Hue is also known for having the best cuisine in Vietnam due to its Imperial legacy, when all the top chefs nationwide were summoned to create a large variety of dishes for the Emperors to enjoy. When coming to a restaurant in Hue, you can learn about the culture of this place through the art of cooking and its unique culinary heritage.
In this guide, you will get a local insight of the best places to visit when you are in this beautiful city. The selection was made by a local and therefore several of the recommendations might not be the usual tourist activities you would get in most guides. Seeing these sights will not only show you the beautiful scenes that Hue has to offer but, will also show you how the locals live on a daily basis, thus, being able to feel the warm hearts of the real locals.
The following places are some of the essential areas to visit while in Hue. Aside from sightseeing, the best places to visit for meals and nightlife are also included.
We hope you enjoy your trip to Vietnam and that this guide will help you see a unique city from the eyes and perspective of a local.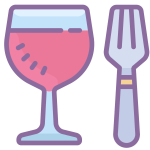 TIME FOR A MEAL
1. Com hen (baby clams with rice) – Can you Handle the Spice?
Address: Cơm hến Hoa Đông – 67/7 Ung Binh Street, Vy Da MAP
If you are are a fan of spicy food, this is the one Hue speciality you shouldn't miss. To give you energy before a day of walking around the imperial city, have a bowl of com hen.
The translation of this to English as 'clam rice' or 'Tiny mussel rice' is an understated label for what is a chaotic bowl of contrasting colors, tastes and textures: rice, tender stir-fried clams, crisp pork cracklings, peanuts, bean sprouts, julienned green apples, glass noodles, fried shallots, herbs and, chili sauce are tossed together along with a bowl of hot clam broth that you can add as you wish.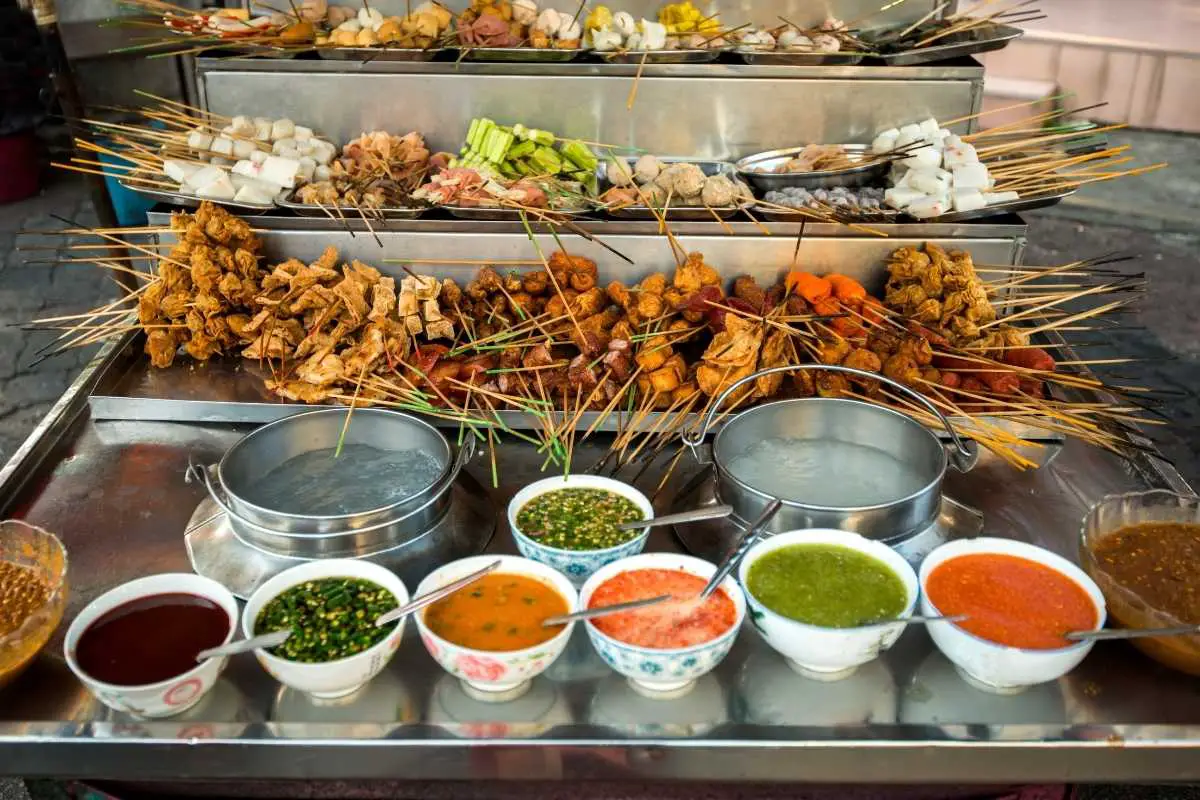 2. Bun bo Hue (spicy beef noodle soup) – The Food of the City.
Address: Bún bò Huế o Phụng – 7 Nguyen Du Street, Phu Cat MAP
"Bun bo Hue" – spicy beef noodle soup in English – is the soul of Hue cuisine. So much so that the city's name made it into the name of the dish.
Unlike pho which has a flat rice noodle, bun bo Hue is made with thin round rice noodles. The broth consists of a stock made from beef and/or pork bones, flavoured with lemongrass, annatto seed, ginger, fermented shrimp paste, sugar and chilies. Added to this broth is a piece of pork, a piece of beef pie, "huyet" (cubes of congealed pig blood, somewhat similar to 'black pudding'), and of course a few thin slices of beef. On the side you will be given a variety of fresh herbs and vegetables, such as lime wedges, green and white onions, sliced banana blossoms, chili paste, fistfuls of "rau ngo" (Vietnamese coriander), and mint. It can be enjoyed anytime of day, but is often eaten for breakfast, especially when the morning weather is a little cooler. Slurping this warm broth and taking in all the accompanying flavours will be the perfect way to start your day.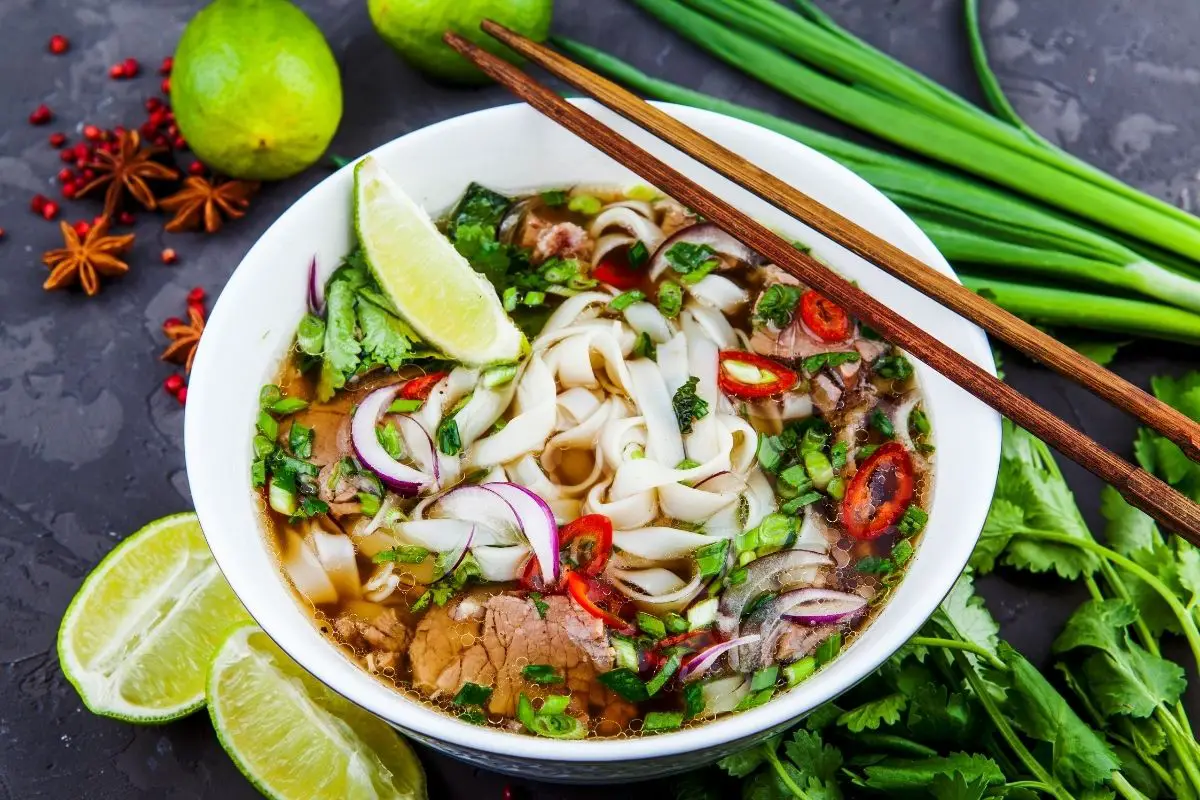 3. Banh beo Hue (water-fern cake) – An Addictive Cake
Address: Bà Đỏ – 8 Nguyễn Bỉnh Khiêm Street MAP / FB
Known in English as steamed rice cakes, 'banh beo' looks similar to a cupcake. This is where the similarities end however, as the taste is very savoury, being topped with dried shrimp, pork cracklings, shallots and herbs and served with fish sauce.
They are cooked in one of two vessels which determine their name and shape. 'Banh beo chen' are steamed and served in small ceramic saucers; while 'banh beo dia' are cooked in a slightly bigger metal pot and served on a larger plate.
When eating, drip some fish sauce on top and eat them one at a time. They are an ideal snack at any time of day. Always great to share over conversation and a beer to compliment the spice, you will eat more than you think.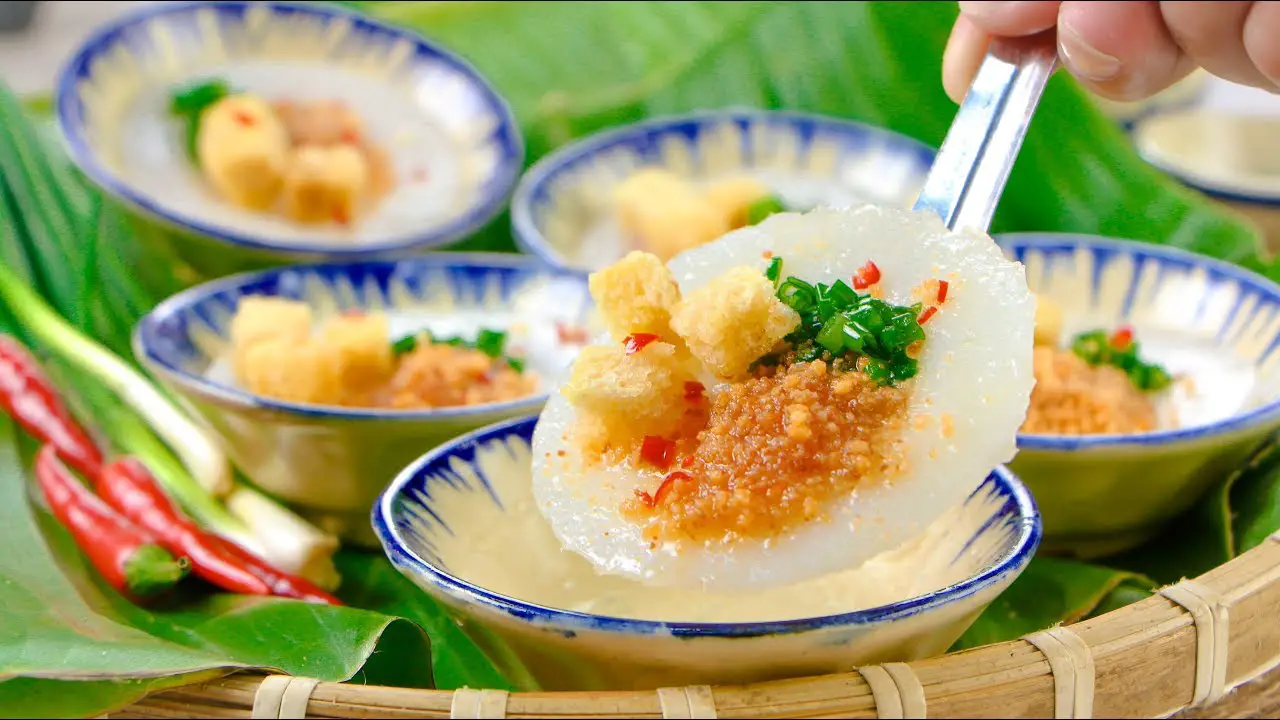 4. Banh bot loc (cassava powder cake) – Everyone's Favourite Snack
Address: O Lé – Kiệt 104, Kim Long MAP
This is a typical Hue snack in which a tapioca flour-based dough is stuffed with caramelized shrimp and pork. As with 'banh beo', 'banh bot loc' also has two versions.
In the single version 'banh loc goi' this cake is wrapped in lightly oiled banana leaves and steamed. The eater will open the parcel, remove the cake and spoon over some spicy fish sauce.
The plural version is known as 'banh loc tran' and is stuffed with a more generous portion of shrimp and pork than banh loc goi, then boiled rather than steamed, and served under a dense layer of chopped green onions and crispy fried shallots, along with fish sauce, to be spooned over the top.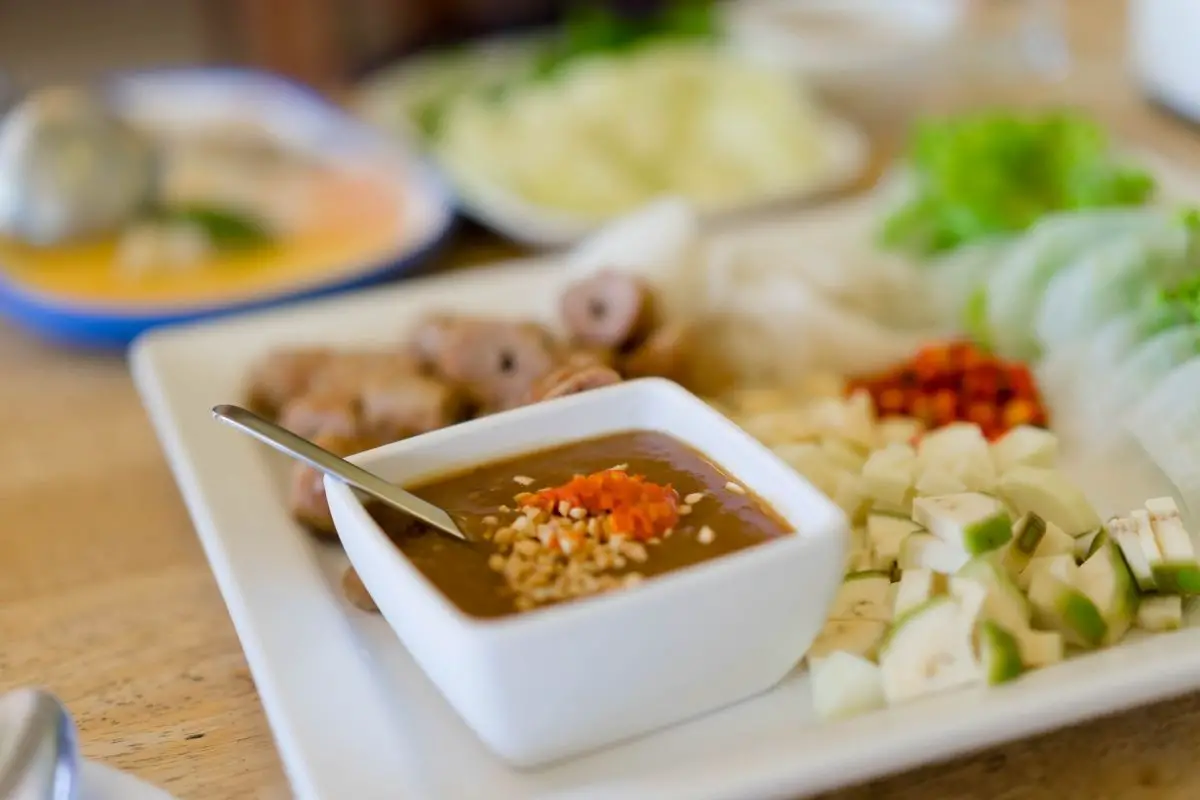 5. Che khoai tim (purple sweet potato sweet soup) – The Colour of Hue
Address: Chè Cầm, 10 Nguyễn Sinh Cung, Vỹ Dạ MAP
Che is a sweet soup that is not only a popular Vietnamese dessert but also well known throughout Southeast Asia. While 'che' comes in plenty of varieties, Hue has its own take on the regional favourite. Eating 'che khoai tim' is one way to savour the colour of Hue – purple.
"Che khoai tim" is made from purple sweet potato, kudzu powder, and sugar. Under the skillful hands of Hue cooks, the ingredients mix perfectly and turn into a distinctively tasty sweet soup. Purple is considered to be the colour of Hue. Eating this sweet soup will give you a taste of Hue, connecting you with a tradition dating back hundreds of years.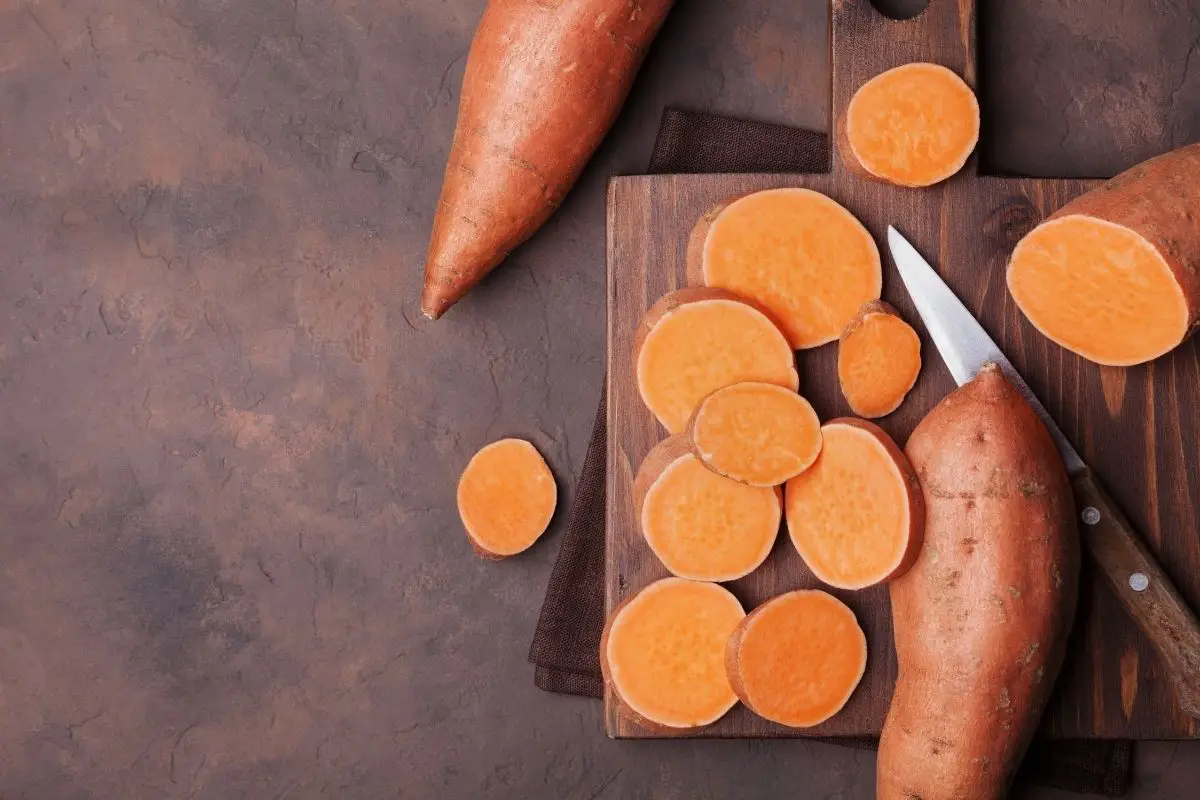 6. Che hat sen long nhan (Lotus seed and longan sweet soup) – The Soul of Hue
Address: Chè Hẻm, 1 Kiệt 29 Hùng Vương, Phú Hội MAP
While 'che khoai tim' symbolises the color of Hue, 'Che hat sen long nhan' represents its soul. Its pure look, along with its light sweet taste and numerous health benefits, has made it one of the most popular deserts among locals. You will fall in love with the thick juicy longan flesh (a fruit similar to a lychee), and the soft aromatic lotus seeds which give this soup its distinct flavour.
Vietnamese believed that consuming this dessert frequently will help to calm your nerves, reduce your stress and fatigue levels, and it may also improve your quality of sleep. It can be enjoyed both hot and cold.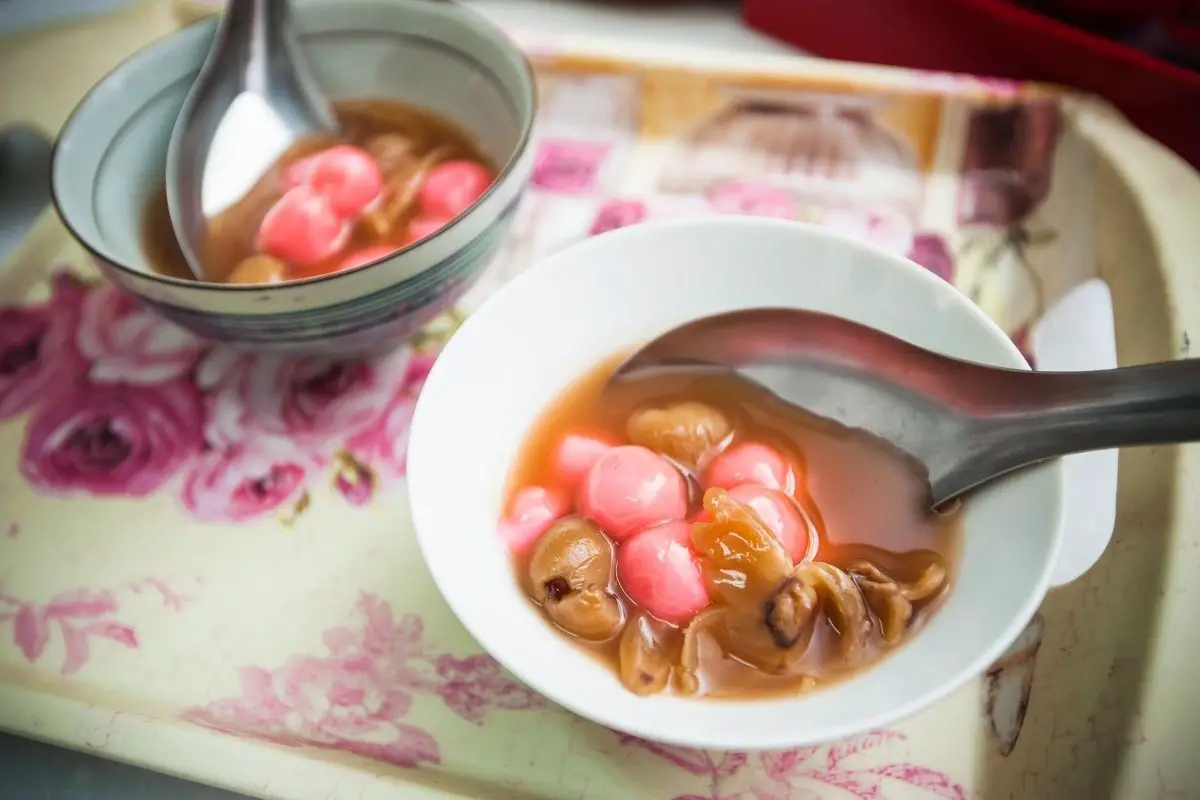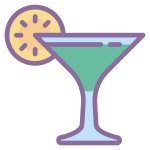 GRAB A DRINK
7. In the Heart of the Royal City
Address: DMZ bar – 60 Lê Lợi Street, Phú Hội MAP / LINK / FB
If you want to find a vibrant spot in the middle of the royal city of Hue, DMZ bar is the ideal destination.
Established in 1994, its name is derived from the demilitarized zone that once divided Vietnam during the Vietnam-America war. DMZ is Hue's best and most popular bar, where travellers can enjoy an impressive range of cocktails and wines.
DMZ bar occupies a two-storey building along Le Loi Street, here you can enjoy expansive views of the Perfume River from the upstairs garden terrace or play a game of pool next to the bar downstairs.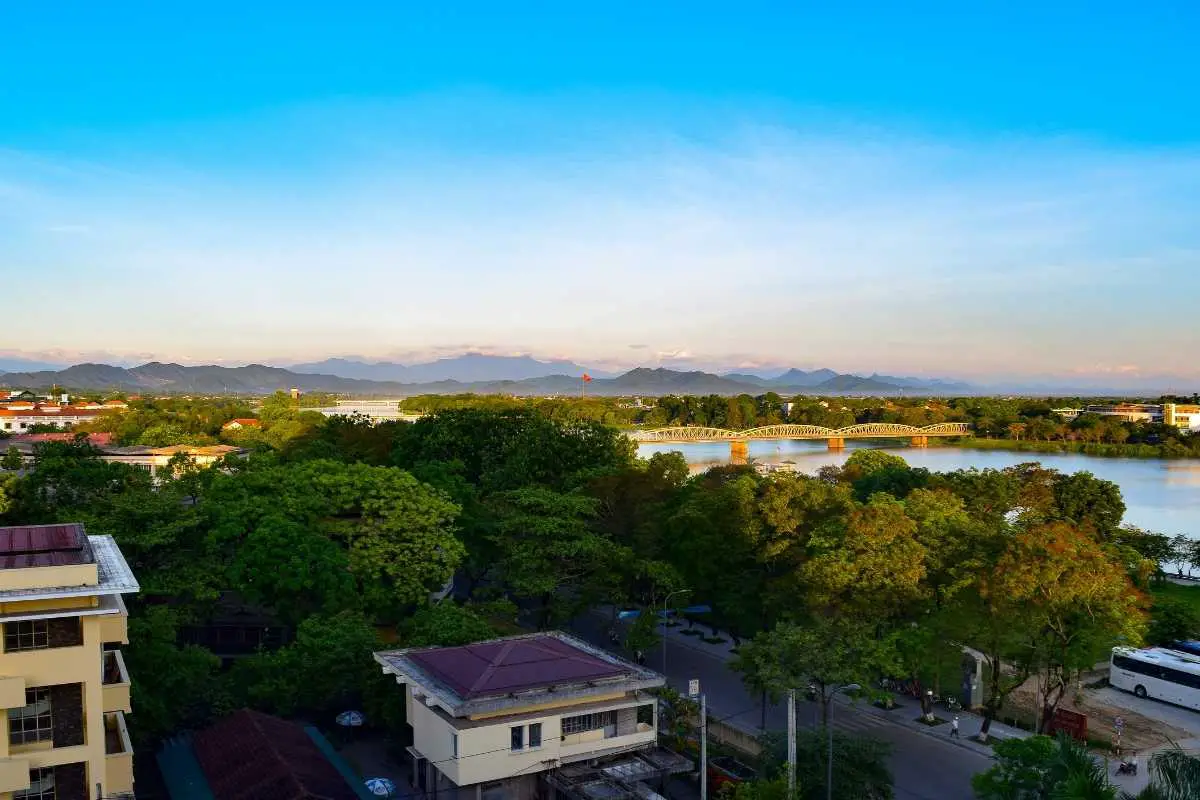 8. A Tea House of Natural Beauty
Address: Vỹ Dạ Xưa coffee – 131 Nguyễn Sinh Cung Street, Vỹ Dạ MAP
Whether you want to begin a new day with a cup of coffee or relax after a busy day, Vy Da Xua tea house is a lovely place to visit. This famous teahouse is a delightful venue for coffee, tea, sweets and other drinkable treats.
Designed with an old style architecture and interior, Vy Da Xua Café is a great spot to get a feel of the Imperial City as you watch the sun rise or set over the Perfume River.
It's an inspirational setting due to its natural beauty. Listening to the birds singing in the sky or watching the flowers coming into bloom while sipping on your drink is never a bad idea.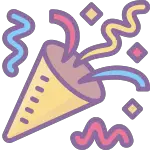 NIGHTIME FUN
9. Live from the River
Address: Hue Thuong Travel Service Office – 5 Dinh Tien Hoang LINK
Hue is known as one of the birthplaces of traditional music in Vietnam. For that reason, the best way to relax in Hue in the evening is to attend a folk song performance on the Perfume River.
Listening to traditional Hue music on a dragon boat cruise is a memorable experience. This genre has now become popular nationwide because it expresses deep feelings in the soul of Vietnamese people.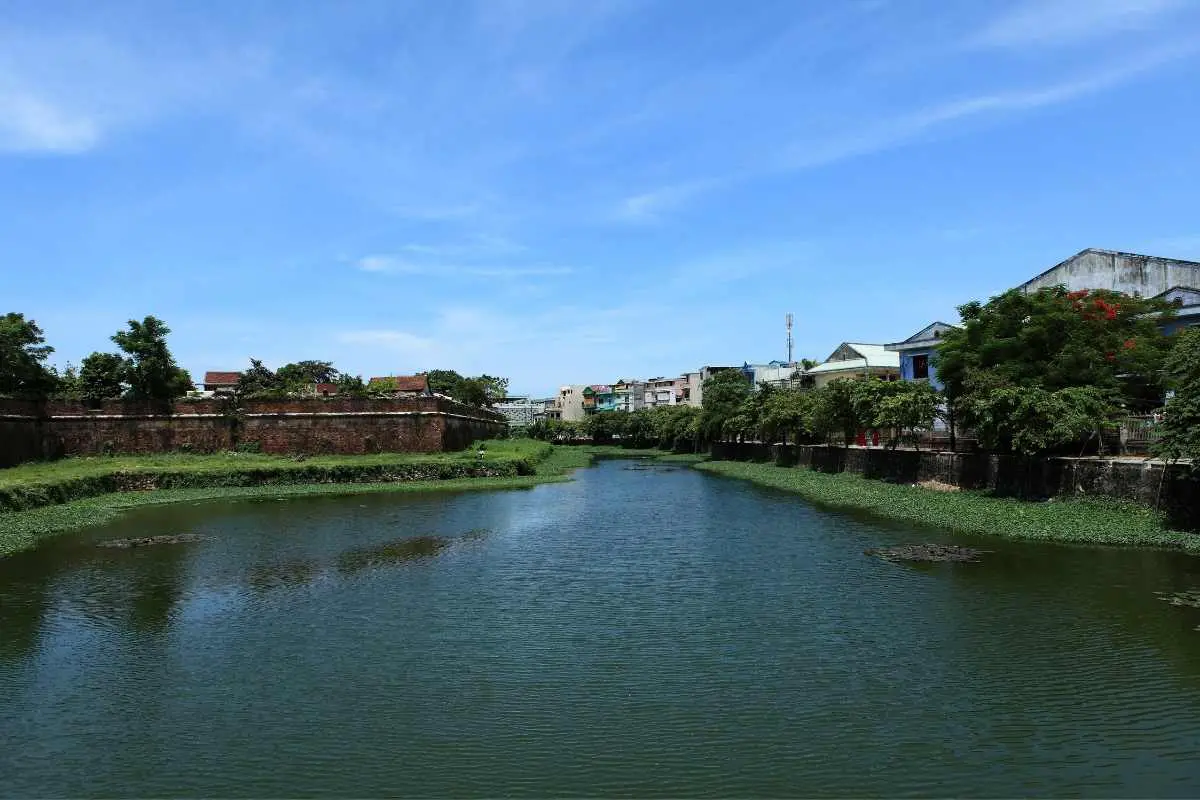 10. A French Bridge in Hue
Address: Truong Tien Bridge – MAP
In 1897, Levecque, the French Resident Superior in Central Vietnam, assigned legendary engineer Gustave Eiffel (best known for designing the Eiffel Tower in Paris) to construct the Truong Tien Bridge. The construction was completed in 1899.
The Truong Tien Bridge has gracefully silhouetted the Perfume River for over 100 years and has seen the many recent ups and downs of the ancient capital. This is one of the symbols of Hue, attracting a large number of international and domestic visitors.
View Trang Tien Bridge at night to see how peaceful and gorgeous this bridge is. Wandering along the river banks to observe the local lives around this bridge is a great way to spend an evening.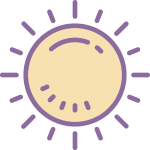 THAT'S A BEAUTIFUL SIGHT!
11. A Double Dose of Beauty
Address: Lang Co beach – MAP
Hai Van Pass – MAP
Lang Co beach stands out from other Hue attractions due to its outstanding natural position. This is one of the destinations that you shouldn't skip. Stretching for about 8 km, this pristine beach is suitable for diving, swimming and relaxing. The underwater habitat of the beach is diverse, with coral, lobsters, and a lot of valuable fish.
Hai Van Pass is a mountain road which connects Hue to Danang, taking you around the coastline of Lang Co. The views are spectacular, and this is a route that is incredibly popular with people traveling by motorbike. Parking at the highest peak of the pass to take in the view of Lang Co beach on one side, and the Da Nang cityscape on the other, will form a picture perfect memory of your time in Vietnam.
12. Lagoon Lovin'!
Address: Lap An lagoon – Nguyễn Văn, Lăng Cô MAP
Lap An lagoon, located near Phu Gia Bridge of Lang Co Town, is a large area with a road that curves around the lagoon like a soft band of silk. The clean blue water reflects mountains, clouds, and the sky, making it a popular destination for photographers and explorers. As local people say, coming to Hue without a visit to Lap An lagoon, your trip is incomplete.
Lap An lagoon is notable for its sea cucumbers, a type of echinoderm like starfish and sea urchins, that are rich in protein and extremely good for your health. If you want to observe sea cucumbers first hand, all the while grasping the splendour of nature, look no further than Lap An lagoon.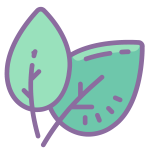 A LITTLE BIT OF NATURE
13. Enchanting Forest
Address: Ru Cha mangrove forest – Hương Phong, Hương Trà MAP
This primeval mangrove forest is about 15 km from the centre of Hue. It belongs to Thuan Hoa village with an area of about 5 hectares. With its unique landscape, it is a must visit place for tourists when coming to Hue.
You will explore the uncanny Ru Cha in either a boat or a fishing ship. Throughout the excursion, there will be splendid views and a plethora of birds. Deep inside Ru Cha is a statue of a ship which is the shrine of the Sea God. Local fishermen go here before every long trip to the sea to pray for good luck and calm water.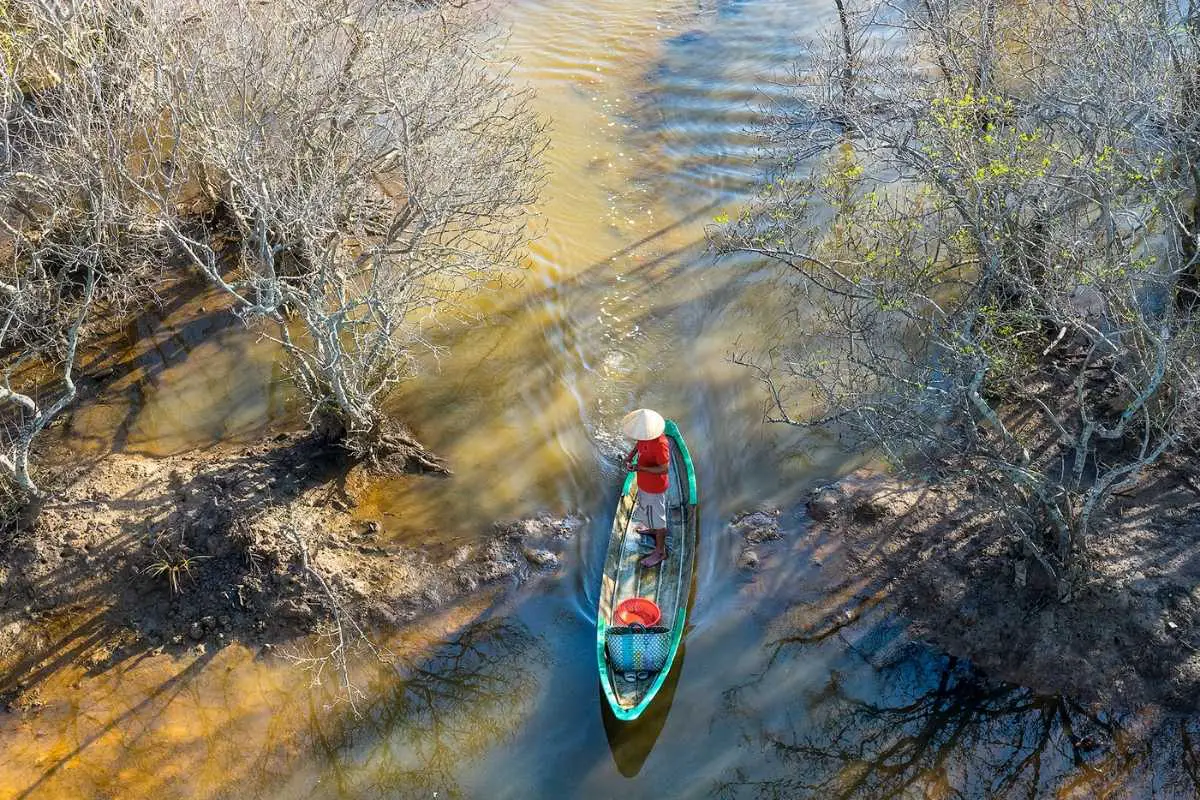 14. Cool Off!
Address: Khe Lanh waterfall – Bình Điền Hydropower, Bình Điền, Hương Trà MAP
This is a small waterfall with fresh and cool water all round year. Located in Binh Dien town, it is around 1 hour from the centre of Hue by car.
Once you get inside the main gate, continue driving to the boat station for another 5 km. Board the boat and it will take around 45 minutes to come to Khe Lanh waterfall. It is not a huge waterfall but the water is perfectly blue. The cascade is beautiful and charming. Some local people also call this 'Heaven Well' because it appears as if the waterfall begins falling down from the sky.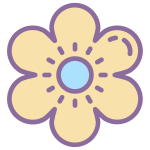 PARKS & OUTDOORS
15. A Natural Haven
Address: Bach Ma National Park – Phú Lộc MAP / LINK
Located in the Annamite Mountains, Bach Ma National Park is a lush and verdant place, situated in one of the wettest regions in the country. With 2147 types of plants, 1493 species of animals, dense forests, and magnificent waterfalls, Bach Ma really gives you a glimpse of the majesty of nature, so you cannot miss setting foot here when in Hue.
From the pinnacle of Bach Ma, 1500m high, you'll have access to a breathtaking view of Hue. Moreover, there are a lot of lakes and waterfalls to cool off in during the heat of the summer. The most famous one is Ba Be lake, one of many marvelous natural attractions in Bach Ma National Park. The emerald water is cool and crystal clear, so much so that you can even see the moss on the stones at the bottom of the lake.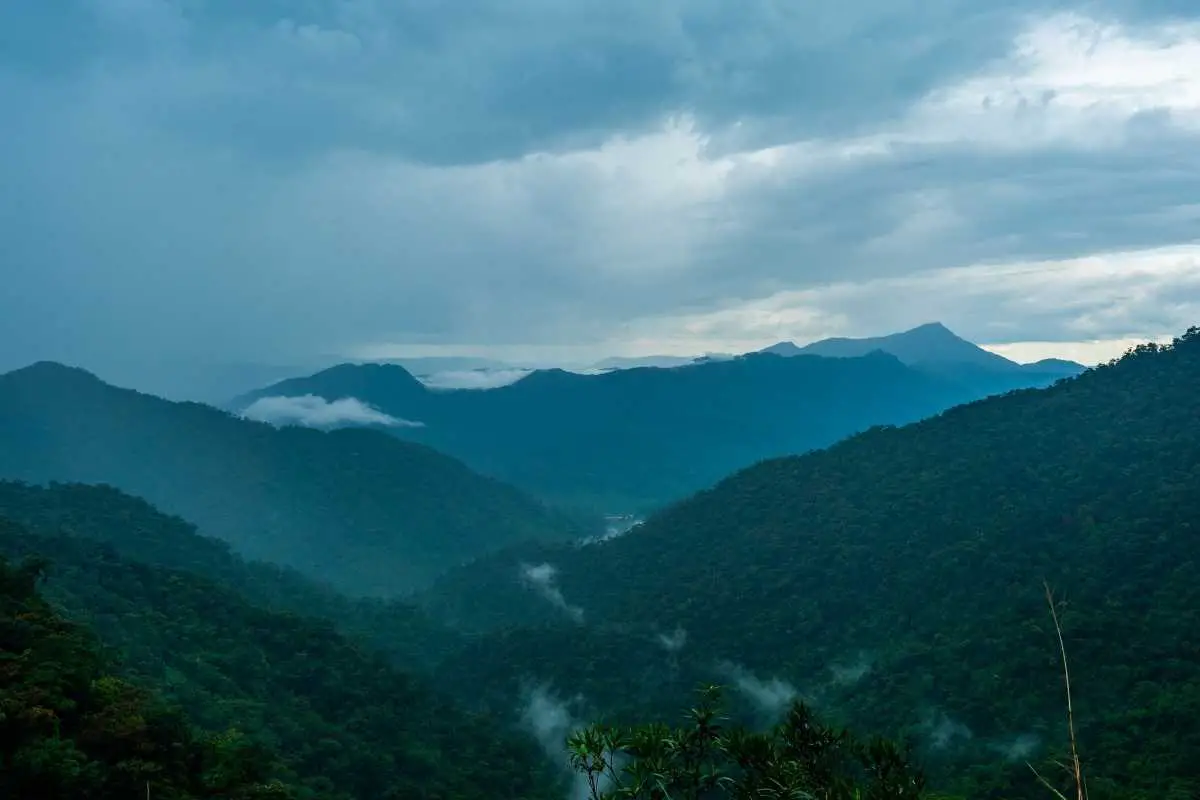 16. Make a Splash
Address: Elephant Springs – Xã Lộc Tiến, huyện Phú Lộc MAP
Elephant Springs, 53 km from Hue, is an excellent natural spring which is well worth a visit. Particularly, on a hot day, you can splash around in the natural pool below a small waterfall.
There are a lot of spots upstream to discover. With some imagination, you can find a boulder which looks like an elephant head, which gives these springs their name. The place is rather deserted during the week and during the off-season. For those looking to relax and enjoy some privacy, it's a great choice. Be sure to take some snacks and drinks as the food stalls here are only open on peak days.

LET'S GET CULTURAL
17. Imperial City – Discover the Secrets.
Address: Complex of Hue Monuments – MAP / LINK
This complex of royal buildings represents the power and splendour of the Nguyen Dynasty. Contained in this site are the Hue Capital Citadel, the Imperial City and the Forbidden Citadel, put together symmetrically and south-facing.
In the distance, to the west of the Citadel along the Perfume River, are the famous royal tombs and temples. These are masterpieces of architecture built by the Nguyen Dynasty. Each royal tomb aimed at creating a living space for royal pleasure before becoming an eternal resting place after the King's death. This resulted in the architecture of these royal tombs being distinguished by unique characteristics. There is so much to see and discover, you could spend a whole day exploring this complex and still not have seen everything.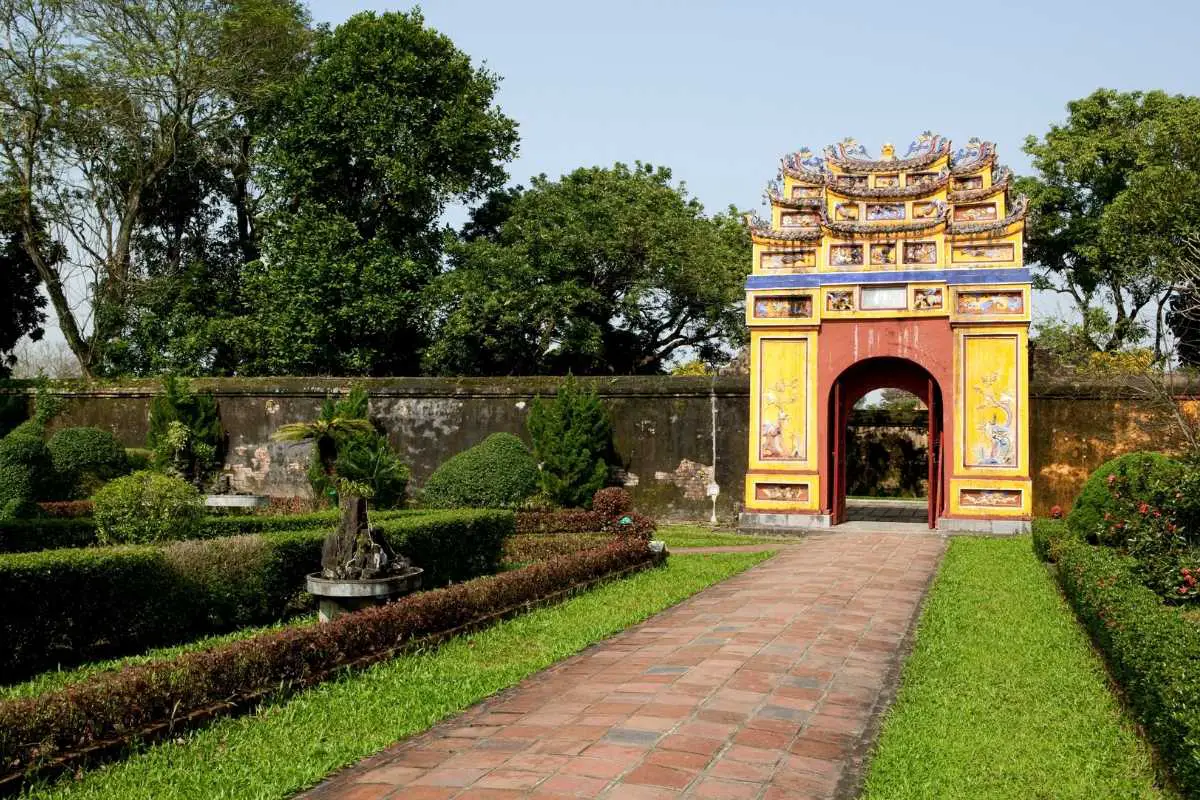 18. Steeped in History
Address: Thien Mu Pagoda – MAP
Thien Mu Pagoda is the most famous pagoda in Hue. The 21m high octagonal tower was constructed in 1844 under the reign of Emperor Thieu Tri. It features golden images of Buddha at the base, along with a big bell cast in 1710, and a stone turtle holding a marble stele inscribed in the 17th century.
This pagoda is also famous for being the monastery of the Buddhist monk Thich Quang Duc who in 1969 travelled to Saigon and burned himself to death at a busy downtown junction to protest against the government.
19. Find Your Zen
Address: Truc Lam Bach Ma Zen Monastery – Lộc Điền, Phú Lộc MAP
About 40 km South from the centre of Hue, you will find Truc Lam Bach Ma Monastery. Gorgeously situated, it protrudes beyond the peaceful Truoi Lake into the expanse the mountains. Whether you have a heart for religion or not, a trip here is always worth it thanks to its ethereal surroundings.
To access the monastery, firstly you have to climb up 173 stairs. In Buddhist theory, one of the ways to see Buddha or to achieve Zen is to clear the mind. Climbing up the stairs while keeping count of the number of steps and breaths can actually free your mind from worries. In addition, the view from the top is stunning.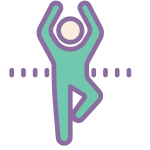 DON'T BE LAZY
20. Challenge Yourself!
Address: Bach Ma National Park – Phú Lộc MAP / LINK
Whether you want to climb the whole mountain is another thing, but the hiking trails here are great and take you through interesting forests, tropical as well as subtropical. One of the most spectacular sights is the five tiered 300m waterfall.
There is plenty of life in the forest as mentioned earlier, though it is questionable whether there are still tigers and leopards, the former of course being seriously endangered. There are several species of monkey, the most common being the languor. Only recently the muntjac or barking deer, a very small species, has been discovered, and the Park is home to the Saola, one of the world's rarest mammals.
21. Adventure Time
Address: Thanh Tan Alba Hot Spring Resort – Phong Son, Phong Dien MAP / LINK
In the beautiful natural landscape of Thanh Tan mineral hot spring, you can enjoy some adventure sports such as Zipline and Highwire. Highwire is an outdoor activity that is composed of several wood panels mounted on cables tied to trees or concrete pillars. Players must concentrate to overcome the obstacles, such as climbing a net ladder, walking across boards, wood bridges, or only a rope! The biggest challenge for participants is the height and the tricky obstacles that sometimes make them lose their balance. Think you are up for the challenge? Come here and try it out.
While Highwire challenges you to keep your balance, zipline forces participants to overcome their fear of heights. This activity originated as a way of moving in the mountains, where it is difficult to build roads.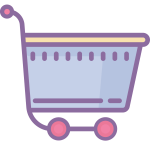 SHOPPING TIME
22. A local Vietnamese market
Address: Dong Ba market- 2 Tran Hung Dao, Phu Hoa MAP / LINK
Dong Ba is the biggest commercial center of Hue and the surrounding region. It stands along the north bank of Perfume River, stretching from Trang Tien Bridge to Gia Hoi Bridge.
When visiting, you can easily spot the old bell tower standing proudly amidst the complex of buildings. However the architecture is not really the highlight, but more the atmosphere and the daily pace of the market itself. The market is a mix of local Vietnamese produce and souvenirs, and it's fascinating to engross yourself in market life. Be prepared: it is dirty and grimy, and a tourist tax is inevitable!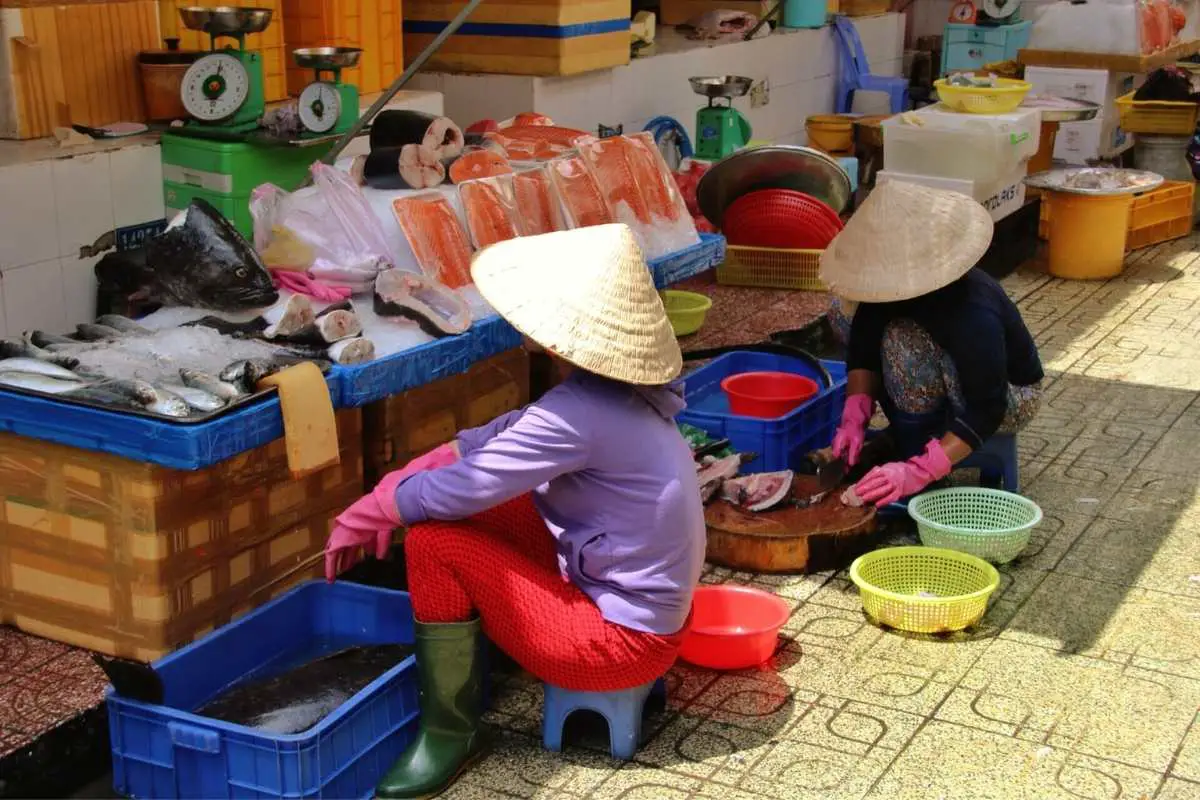 23. Animated at Night
Address: Hue night market – Nguyen Dinh Chieu Street, Vinh Ninh MAP
Located at Nguyen Dinh Chieu street are a row of 11 ancient houses and vendor shops. Coming to this special Hue market, you can walk around, enjoy street food, and talk with local people who are friendly and hospitable.
You can easily find countless souvenir shops here so it would be a great place to visit and buy some souvenirs to take home. There are also a lot of young locals who hold acoustic shows, art plays, and the like, which attract both domestic and foreign tourists. You should take a moment to stop and enjoy some traditional food while sitting and taking in a tremendous view of the Perfume River.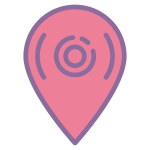 DAY TRIP
24. Unique Transport
Address: Half-day city tour of Hue by Cyclo – LINK
A means of transport that many tourists love to try in Hue is taking a cyclo. A cyclo tour is an authentic way to discover the hidden charm of Hue and the places hidden off the tourist map.
While sitting on the cyclo, all the activities on the street, in the stores, and in the houses are happening around you. You will feel like you are part of them. In addition, cyclo's run more slowly than the motorbikes which will give you extended views of city life. Kicking back in your seat, a quiet and peaceful atmosphere as you pass along the river will envelop you.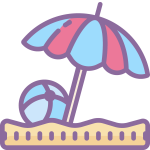 LOCAL ENTERTAINMENT
25. Royal show – A Show Fit for a King
Address: The Theatre of Hue Traditional And Royal Art – Doan Thi Diem, Phu Hau MAP / LINK
The Hue Royal Court of Music is an ideal destination for relaxing. The most common form of traditional music in Hue is 'Nhã nhạc cung đình Huế'. "Nhã nhạc" mean elegant, referring to a broad range of dance and musical styles performed at the Vietnamese royal court from 15th to 19th century. Generally, Nha Nhac was featured at ceremonies associated with celebration, anniversaries, and religious holidays. It plays a really important role in Vietnamese musical heritage.
The enchanting nature of this musical performance is due to the array of instruments, ranging from string to wind instruments, not to mention the appearance of some percussion instruments. Of all the forms of traditional music in Vietnam, only this royal music is deserving of national status due to its sophistication and elegance.