25 Cool Things to do in Riga
Riga greets visitors with a unique and breath-taking silhouette, beautifully reflected in the Baltic Sea. A stroll through the city centre offers a charmingly confusing mix of a modern metropolitan city, with exclusive shopping, crazy nightlife, international cuisine and ancient traditions in a capital that has been multi-cultural throughout its 800-year history. And all this in a city worth getting lost in. The Gothic spires that dominate Riga's cityscape might suggest austerity, but it is the flamboyant art nouveau that forms the flesh and the spirit of this vibrant cosmopolitan city, the largest of all three Baltic capitals. Like all northerners, it is quiet and reserved on the outside, but there is some powerful chemistry going on inside its hip bars, modern art centres, and in the kitchens of its cool experimental restaurants.
Riga is a UNESCO World Heritage site of cobblestones and breath-taking river views, as well as Europe's Wifi capital with almost 1,000 spots to get online for free.
The term "centre" loosely refers to quite a large area around Old town limited by the river to the west, the railroad lines to the east and south, and without a definite boundary to the north.
Where to stay in Riga
During our trip to Riga we stayed at the lovely Hotel Vecriga in the city center. It's a stunning hotel in a Historical building right in the heart of Riga making it the perfect spot to explore. If you are looking for something else use the search box bellow to find the best suitable options in town:
In this guide, you will get a local insight of the best places to visit when you are in town.  Seeing these sights will not only show you the beautiful scenes that Riga has to offer, but will also show you how the locals live on a daily basis, thus, being able to feel the warm hearts of the real Latvians.
The following places are some of the essential areas to visit while in Riga.  Aside from sightseeing, the best places to visit for meals and nightlife are also included.
We hope you enjoy your trip to Riga and that this guide will help you see a unique city from the eyes and perspective of a local.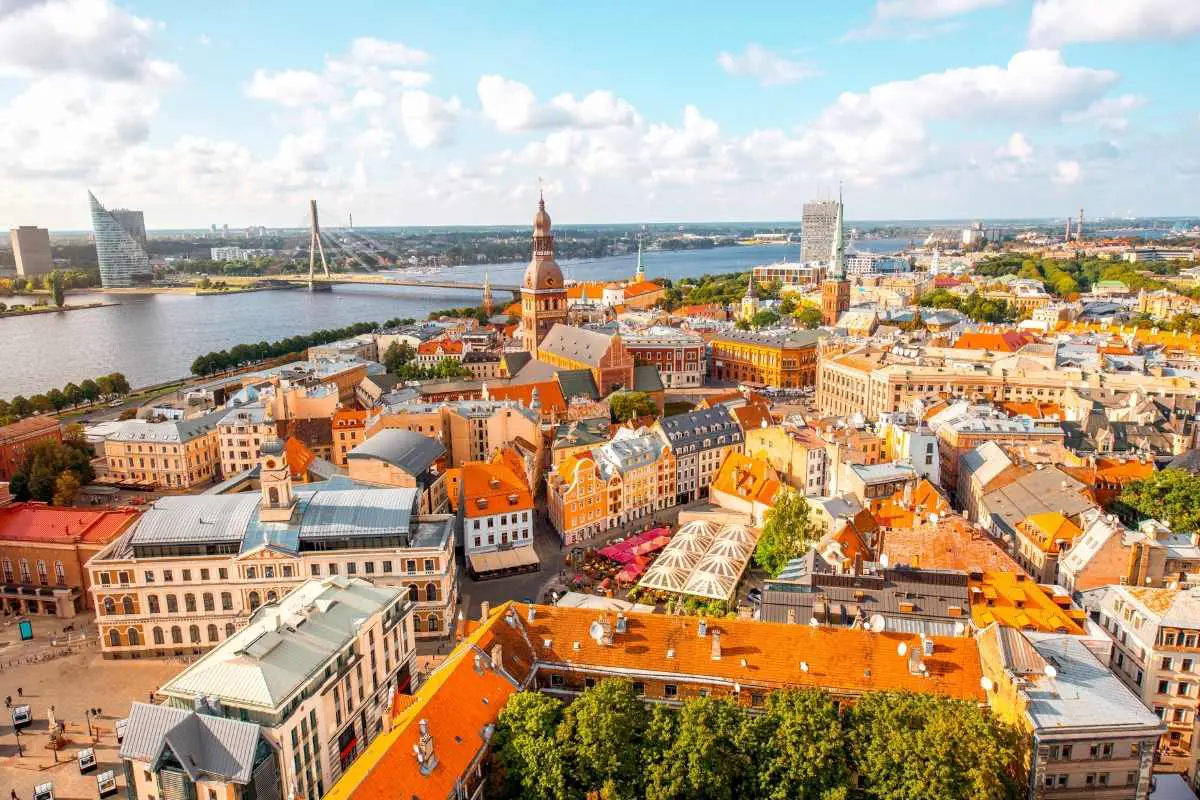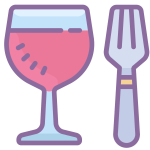 TIME FOR A MEAL
1. Best local food and beer with an atmospheric twist of traditional folk culture
Address: Folkklubs Ala Pagrabs – Peldu iela 19, Pagrabstāvs, Rīga, MAP/ FB / LINK
One of the most atmospheric place to discover real Latvian folk traditions with a large glass of local beer is Folk club Ala.  Walking distance from the main historical square in Riga Old Town, Ala is a must and a spot worth having  a great lunch or dinner with the most traditional tastes like Grey peas with fried smoked bacon sided  with a glass of dark unfiltered "Valmiermuiza" beer or "Ilguciems" a famous local honey beer. The name of the place can be translated from Latvian as "a cave", however, don't let the name fool you – Ala offers modern and tasty meals. And what make it even better? Every night there is live traditional music to feel even more like one of the locals. By the way, Thursdays are karaoke nights, so get your voice ready for some Latvian songs.
2. Locals favourite for every occasion
Address: Lido Atputas Centrs – Krasta iela 76, Rīga, MAP / FB / LINK
If you ask most locals which is the place they most often go to have a fantastic meal with their families or friends, most probably they will answer – Lido. With fourteen bistros all around Riga, Lido has an amazing offer for everyone. You can make your one plate with local and international tastes in a wide choice all in one bistro. Top choices for a meal here are meat and potato dishes, which are top quality like "kotlete", "karbonāde" and "strogonovs". The biggest Lido located near the city center in Krasta iela 76 has not only a place to enjoy a meal, but also to have a great fun afterwards. Ice skating or rollerblading hall and lots of carrousels are only a few activities to mention where not only kids, but also adults can have a day worth to remember in capital of Latvia.
3. Authentic Baltic tastes sharing a restaurant
Address: Restorāns "Milda" – Upīša pasāža, Dzirnavu iela 113A, Rīga, MAP /FB / LINK
Latvians and Lithuanians have always considered themselves as brother countries – in language similarities, in mentality and certainly to mention – in cuisine. The restaurant Milda is a great place if you are looking for a peaceful place where to enjoy your time with a relaxing atmosphere. The restaurant offers Baltic culinary values centuries old like Lithuanian classic "cepelini" or more modern Baltic dishes, for example, herring tartar in saffron marinade. If you are visiting the Baltics for the first time, you will notice that black bread is in high value here, so in restaurant Milda offer you a local top desert "Maizes zupa" translated as Bread soup, which is a sweet bread pudding with dry fruits and whipped cream on top. And the price is really as sweet as the dessert itself – only three euros per serving.
4. One of the gourmet favorite destinations in Northern Europe
Address: Restorāns "Vincents"– Elizabetes iela 19, Rīga, MAP / FB / LINK
Life is about the small pleasures in life, and one of the best restaurants not only in Baltics but in whole Northern Europe offers fantastic dishes and wines to feel in a festive mood. Chef of the restaurant Martins Ritins never stops inspiring with new and refined flavors every day. Vincents is a place to go on feast days or days when feast in just necessary. The restaurant is top among high class ones in Riga with Prince Charles, Elton John, the Emperor of Japan and Heston Bluhmenthal among a very long list of famous personalities who have tasted the restaurant's haute cuisine. Suggestion to start your amazing experience of the famous restaurant could be the degustation menu including 5 courses with matched wines to have the most amazing experience of Vincents. And the location won't disappoint you as well – Elizabetes Street is located near Old Town and city center, also famous for art nouveau architecture buildings all over it.
5. Cup of afternoon tea after sightseeing tour
Address: Apsara Tea House – Krišjāņa Barona iela 2A, Rīga, MAP / FB / LINK
Place to return over and over again just to experience its coziness is Apsara Tea House in Krisjana Barona Street just near the Brivibas piemineklis or another one on Terbatas Street near Esplanade square.  The place in the afternoon can get very busy, but the wait is really worth it – lots of tea or coffee varieties, incredible cakes and comfortable seats on the second floor with many pillows. Thanks to its small size, it is placed in the middle of the lawn, near the canal of Riga. The first floor of the tea house has only six tables, but the second floor will surprise you. After entering, you have to pull off shoes and sit or sleep on pillows, which are arranged along the glass walls. Locals love the place and can sit there to enjoy the view and the tasty tea for hours, so it is highly recommended for you to do so too in any time of the day. Try the tea varieties with Latvian proudly presented drink – Riga black balsam in classic or blackcurrant flavour.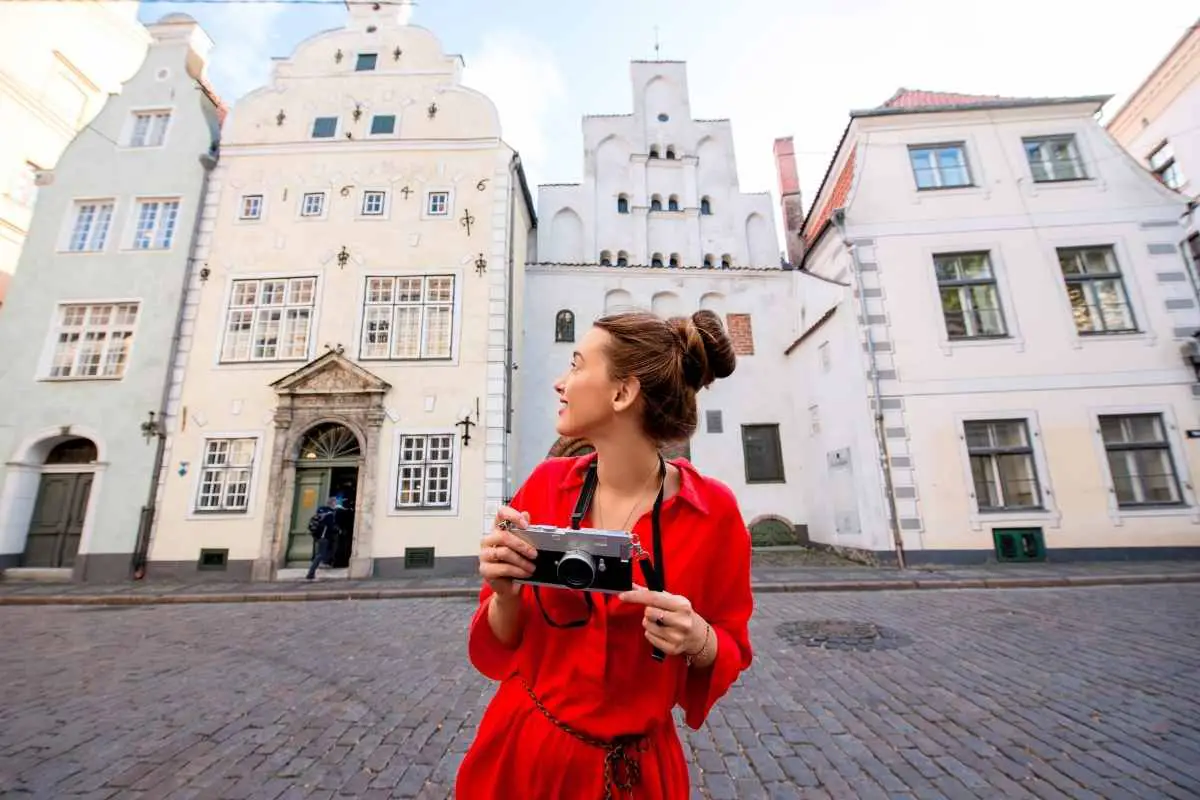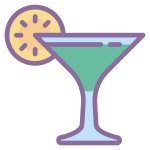 GRAB A DRINK
6. Incredible aerial view of the city 26 floors above ground
Address: Skyline Bar – Elizabetes iela 55, Rīga, MAP / FB / LINK
Barely every citizen of Riga have went up the 26th floor of Radisson Blu Latvija Conference & SPA Hotel just to see the incredible view everyone in the town have been speaking about for a longer time. Working as a cocktail bar every day from 12 am and as well as a dance club in weekend nights, Skyline Bar makes a simple Friday night into a night you won't forget for a longer time. Enjoy views of the Old Town of Riga with an exotic cocktail in your hand, in the same time listening to pleasant and modern music played by best DJs in Riga. Skyline Bar offers more than 200 different cocktail variations, local beer, wine and snack plates. Smiling Latvian waitresses, city lights and wide drink choice are just some of the reasons to visit the bar in your travel to Riga. And the rumors say they have one of the best cocktail with Riga balsam in town!
7. Grandma's Diamond drinks from sunset to sunrise
Address: Omas Briljanta istaba – Audēju iela 7, Rīga, MAP / FB / LINK
Bar in the spotlight in Riga for sure is the Omas Briljanta istaba or Grandma's Diamond room translated to English. Probably you will ask – why exactly Grandma's Diamond? There are no doubts it will be hard to find older people here, but you will find cheerful music, chilly atmosphere and tasty cocktails to sip all night long in the heart of Old Town of Riga on Audeju Street opposite the shopping center Galerija Centrs. Recently the place has become a very popular brunch and lunch place with enormous burgers and snacks so do not miss it in the day too.  On the weekend nights you can find it quite busy with lots of people showing off their dance moves, however, Omas Briljanta istaba will make you inspired, make you fall in love of yourself again and to get rid of the everyday routine. Let's shine bring like diamonds!
8. Bar where the live music lives
Address: Latvijas 1. Rokkafejnīca – Mārstaļu iela 2/4, Rīga, MAP/ FB / LINK
Music lovers from all over the country have heard about Latvijas 1.Rokkafejnīca or Riga Rock Café – it's the place where live music doesn't stop playing every single night. You will find incredible music in Rock Café that lovers of rock, pop, folk, indie and even electro music genres will appreciate. And what's even better to have your favorite drink or snacks around happy people have gathered to listen to qualitative musician performance in a building with history – Reitern house.  The house is the first new style living house in Riga built in 1685, known as the most beautiful merchant living house in Riga and a monument of Baroque architecture. Riga Rock Café menu includes various tasty snacks in smaller or bigger sizes as well as classical cocktails and shots or drinks with more unseen twist as Bubble Rock shot.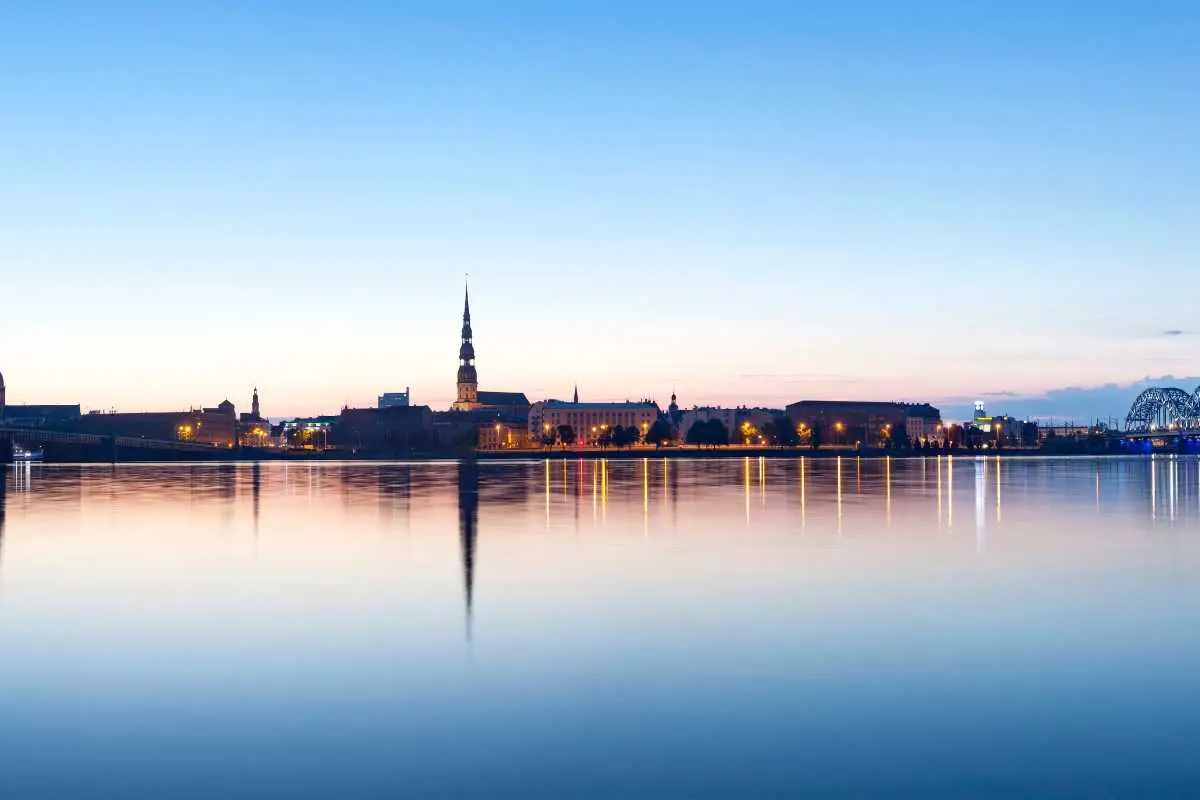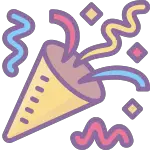 NIGHTIME FUN
9. Dance the night away in ClubKV right in the center of Riga
Address: Klubs "Kaļķu Vārti" – Kaļķu iela 11A, Rīga, MAP / FB / LINK
After the day is over, restaurant Kalku varti changes it image to ClubKV and opens its doors for party lovers on Friday and Saturday nights on main Old Town Street – Kalku Street. In the club you won't find too glamorous or snobbish people, mainly ClubKV gathers friendly and free thinking crowd from all over the world.  Resident DJs will take care of the newest beats and will make every upcoming party even hotter than the previous one. The prices of the drinks are quite democratic and it is certainly true that most of the party lovers dance and have fun until the dawn. The bartenders will make you impressed with their cocktail making skills and club photographer will make some colorful photos to keep for your memory long after your travel.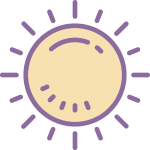 THAT'S A BEAUTIFUL SIGHT!
10. Symbol of Latvia that can't be missed
Address: Brīvības piemineklis – Brīvības bulvāris, Centra rajons, Rīga, MAP / FB / LINK
Freedom Monument – shorter known as Milda due to the name of the women standing in the monument – is certainly the symbol of whole country that keeps a lot of history on its hands. For Latvian nation it symbolizes its national unity, independence and freedom. If you are visiting our small Baltic country for the first, second or twenty third time, you won't miss the tall statue in the central Brivibas Square in town built on the first independency period of Latvia on 1918 by architect Karlis Zale. With the big Bastejkalns Park, National Opera House, Old Town and lots of cafes, shops and bars couple of meters away from it, Freedom Monument gives the city its charm and its personality. And why not to give yourself a nice treat while having a walk in the Brivibas Square and have a tasty "Ekselence" ice-cream produced in Latvia with flavors of wallnuts, cheesecake or Riga black blackcurrant balsam.
11. Riga postcard view by Daugava River shore
Address: Rātslaukums – Rātslaukums 1, Rīga, MAP / FB/ LINK
Old Town of Riga – locals love to enjoy the magic that the narrow and colorful streets bring to their everyday walk to work, tourists love the area with so many cafes, restaurants and architectural diamonds all on the way. And where is the heart of this beautiful area? It is the Ratslaukums or Town Hall Square, historically a market place where parades, tournaments and dances made their place. Now Ratslaukums is an area with three main objects – the Town Hall, Blackheads House and the statue of Roland. All of the places mentioned are worth to wander for because they represent Riga as it was known for centuries. And what is even better? All of the objects are very close to one another and close to the Daugava River, so be prepared for a nice walk.
12. Street full of Art nouveau architecture pearls
Address: Alberta iela – Alberta iela, Rīga, MAP / FB / LINK
How often you can walk on a street where all of the houses on it are considered as national monuments? How often you can walk on a 255 meters long street and cross buildings like Museum of Riga Art nouveau, Museum of artist Janis Rozentals, Museum of writer Rudolfs Blaumanis and embassies of Belgium, Ireland and Hungary. Probably the answer will say it isn't so often at all. To get an amazing feel of the decorative art style it is highly recommended to book a tour in Museum of Riga Art nouveau, where a smiling guide will tell you all about the history and importance of this style and its development in Riga city. Additionally, there is also a warm welcoming restaurant with a name of the address itself – Alberta 13, where you can enjoy a great Latvian cuisine, sunny atmosphere and hospitality of local waitresses.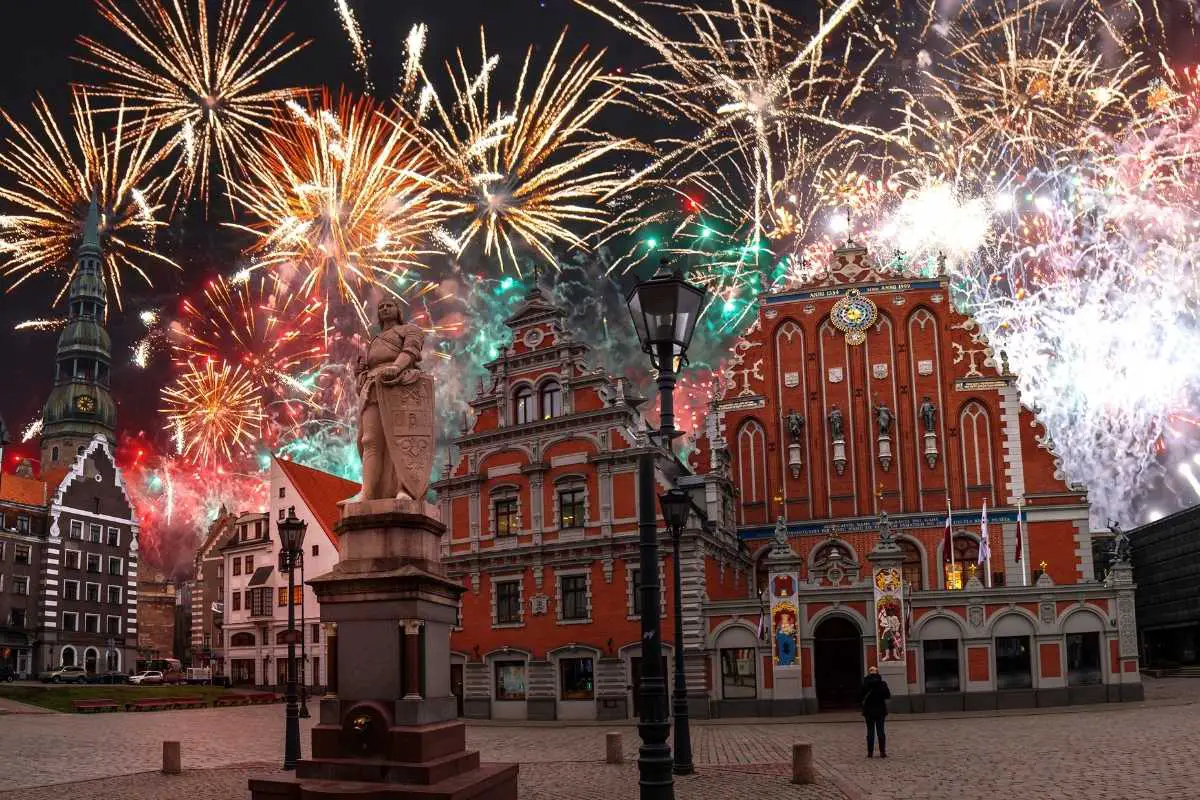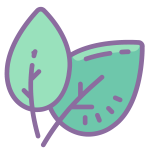 A LITTLE BIT OF NATURE
13. Sandy nature landmark with a delightful view of the beach
Address: Baltā Kāpa – Rīgas iela 10, Saulkrasti, Saulkrastu pilsēta, MAP/ FB/ LINK
Just half an hour away from Riga city center with a comfortable transport connection with train, bus or car, Saulkrasti and its most famous landmark – the White dune – offers something to color up your visit quite a lot. The White dune is 18 meters high sand outcrop with white layers of sand which look like sandstone. By the White dune the is a walking trail named Sunset trail which is good to be walked on not only in the sundown hours but in any time of the day, especially if it is sunny outside. Pack your swimsuit, towel and some cool drinks and enjoy a day by the beach admiring the nature beauty and pleasant sea water of the Gulf of Riga which is a bay of the Baltic Sea. Saulkrasti has several incredible restaurants and bar in the small town, don't miss having a visit to them too. Cheers for the positive vibes and nice memories to be made!
14. Sunset lover and photographer paradise swamp
Address: Laipa Lielajā Ķemeru tīrelī – "Meža māja", Ķemeri-Jūrmala, MAP/ FB/ LINK
If you are keen on the breathtaking views and photography made by you or of you, for sure you will fall in love with the Great Kemeri Bog Boardwalk located in the Kemeri National Park. It is one of the most famous objects located in the big 382 km² area of the park. The boardwalk brings you two options to choose from – more relaxed or more active as 1.4 km long walk or another that is longer one of 3.4 kilometers and luckily both of them offer a visit to the observation platform in the end of the walk. If you climb up the platform, you will have a stunning scene of the nature around and guaranteed to be an unforgettable one. To get to the place from the Riga center you have to go by car or take a bus, it will be around an hour, but after arriving there all the stress will go away because the nature will give you a special feel. Special feel in a special place – enjoy!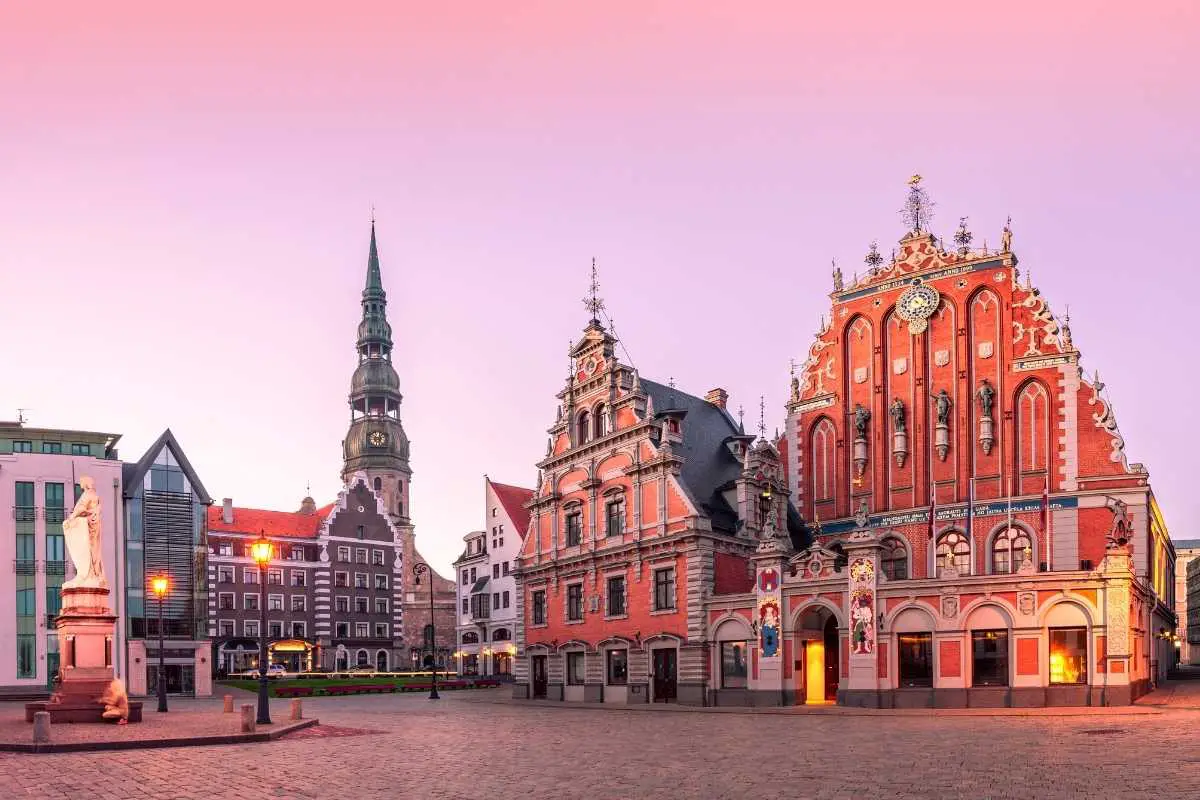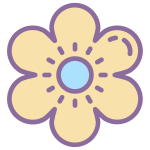 PARKS
15. Most romantic park with the best location
Address: Bastejkalna parks – Centra rajons, Raiņa bulvāris, Rīga, MAP / FB / LINK
What do you say about having a dreamy walk surrounded by countless nature treasures? Bastejkalns or Bastion Park is a wonderful place with narrow paths, which is placed on a number of levels, tree alleys, its own garden of stones, water cascades and the nearby city water canal. In this place you can enjoy one of the nicest walks in the center of Riga and feel every season in special colors and tones. Nicely for everyone, it is located next to the Freedom Monument, one side of the channel, the second – Z.Meierovica Boulevard. Parks history is related to Alexander II who started the idea of it in the far 1857, however, now the park is modern and very attractive to young people, travelers and couples having a romantic evening. We can whisper, that spring can be felt as very magical in here with blossom trees and tulip gardens.
16. Perfect recreational area for the warm time of the year
Address: AB Dambis – AB Dambis 2, Rīga, MAP / FB / LINK
AB Jetty was built to provide a stable Daugava shoreline, however, in time the 43 meters wide and 745 meters long area became one of the most popular places to enjoy a good cultural event or sit in a riverside café on the opposite side of the center of Riga. Certainly it is for a reason because the view is breathtaking no matter where the sun is located. At first it may be hard to find the location of the place, but it is possible to guide yourself after National Library of Latvia – AB Jetty is just on the opposite side of the Street called Uzvaras bulvaris, down the Stone Bridge going from center. Locals love this park so much they have kept this place as a secret for years, but now it has its bloom time. A little bird have whispered us that mayor of Riga Nils Usakovs is planning to build a concert hall on AB Jetty too, so let's look forward to it.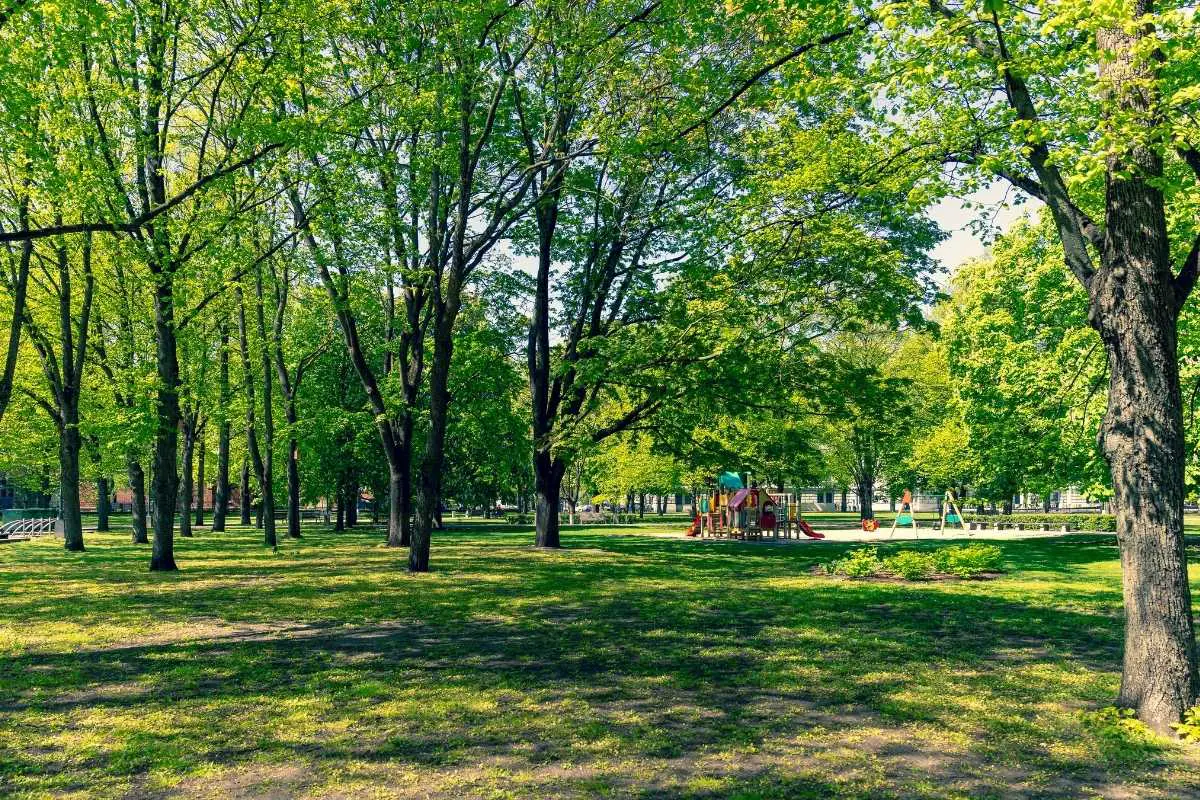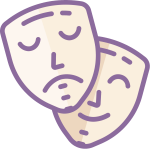 LET'S GET CULTURAL
17. Where art meets Nordic countries
Address: Latvijas Nacionālais mākslas muzejs – Jaņa Rozentāla laukums 1, Rīga, MAP / FB / LINK
After a large renovation for 3 years, the largest museum of Latvian art opened its doors back again on 2016 and have a look like never before – the architecture, design and museums interior have an incredible new vibe and atmosphere.  Museum right next to the second largest street – Krisjana Valdemara Street – is open every day except of Mondays till evening hours. Latvian National Museum of Art will guide You centuries back in different periods of Latvian visual art also offering a permanent exhibition to take a look at after wandering around in Great Exhibition Hall.  We guarantee that you will find out lots of interesting facts about artists and artworks which call Latvia and Baltic countries as their motherland. Additionally, after the visit, creative souls won't have a lack of inspiration for sure!
18. Greatest library proudly named as Palace of Light
Address: Latvijas Nacionālā bibliotēka – Mūkusalas iela 3, Rīga, MAP / FB / LINK
Palace of Light – this is the name locals know you are talking about National Library of Latvia. Architect Gunars Birkets worked on this masterpiece for many years finishing it on 2014. We, Latvians, can proudly say that in such a brief period of time it has become a second famous object after the Freedom Monument, also telling us lot of information about Latvian and Baltic history. If you are staying for a short time in Riga, You can visit 12 levels of the library, being accompanied by the library guide; however, you have to book the tour in advance. National Library of Latvia is located on the opposite side of river Daugava, just right after crossing the Stone Bridge. If you are feeling hungry or thirsty after scrolling down the floors of the large building, library offers a great restaurant "Kliversala" on the first floor going just straight after the main entrance. Don't forget to see the existing exhibitions that frequently change on the walls of the library.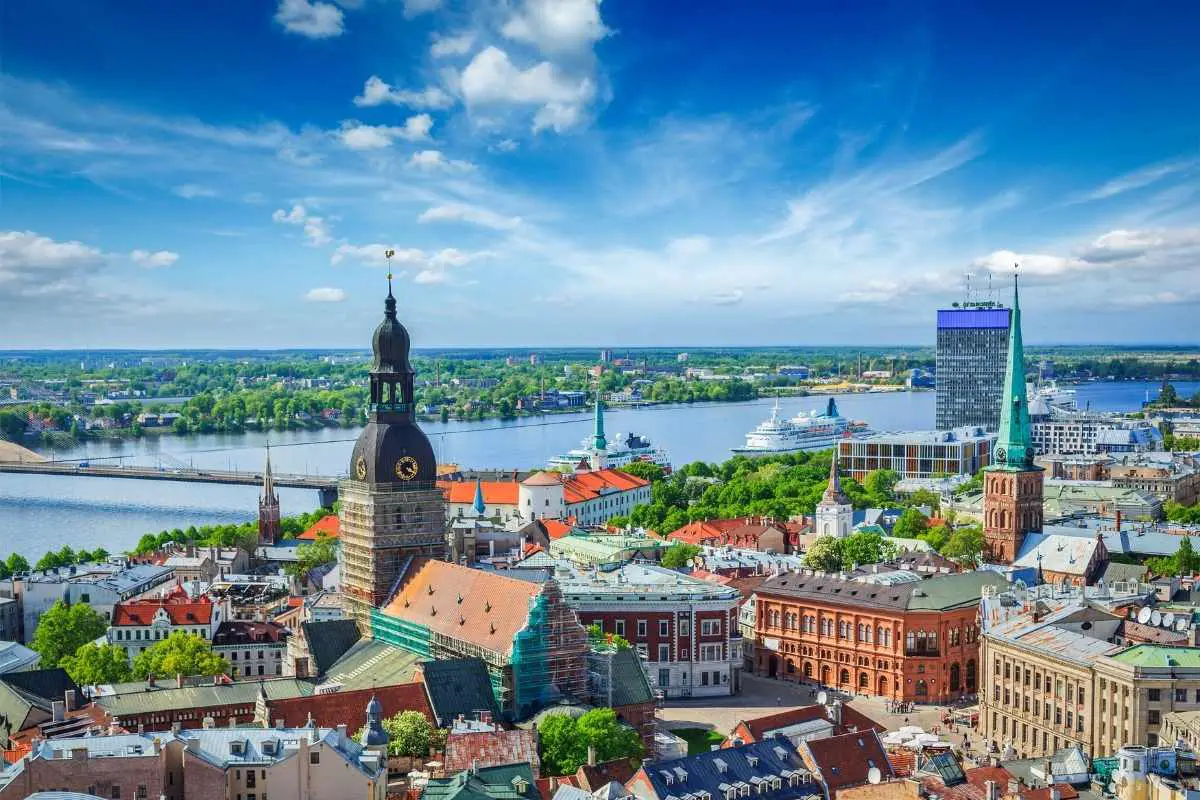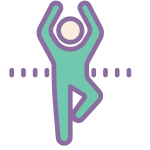 DON'T BE LAZY
19. Paradise of travelers with love of sports and nature
Address: Kultūras un atpūtas parks "Mežaparks" – Mežaparks, Rīga, MAP/ FB / LINK
We have to warn you in advance, if you go to Mezaparks you have to have all days free because this area offers you so many things to do and to experience. It is one of the most beautiful recreation and sport areas in town located in North part of Riga by Kisezers Lake. Several different places are gathered in the large are like sports park "Mezakakis", enormous open-air stage with famous festivals and concerts happening there time by time, Keizars forest and Riga Zoo. For sport activity lovers this place will be a paradise with possibilities to go cycling along the park walkways or by mountain bike track in the woods, feel adrenaline on the BMX track, try mini golf or surfing with a paddle or improve your physical form with outdoor fitness equipment. In the park you can rent recreational equipment to experience even more. After the sport activities you can rest in a café by the lake and we can recommend "Cabo Cafe" -a true gem!
20. Let's take an adventurous bobsleigh ride!
Address: Bobsleja un kamaniņu trase – Šveices iela 13, Sigulda, Siguldas pilsēta, MAP / FB / LINK
If we speak about what kind of sports are popular in Baltic region, bobsleigh is called as a moving advertisement of Latvia, because this sport is among the most popular winter sports just after ice hockey. Luge and Bobsleigh Track in Sigulda, located fifty kilometers or forty minute drive outside of Riga, is one of the rare bobsleigh tracks in the worlds that make  happy both athletes and visitors. It is a place where Olympic champions like brothers Martins Dukurs and Tomass Dukurs were born. The track is 1200 meters long and it is appropriate for bobsleigh, luge and skeleton competitions and trainings. However, the track is perfectly suitable for visitors and let them not only support sport players of winter sport competitions, but also to take lots of adventurous rides on the track. It is possible to ride a soft bob in the cold season or try bobsleighing on wheels on warm months of the year. If you want to get to know what skeletonis and to experience it yourself, then try riding Varde translated as the Frog. Have a nice ride!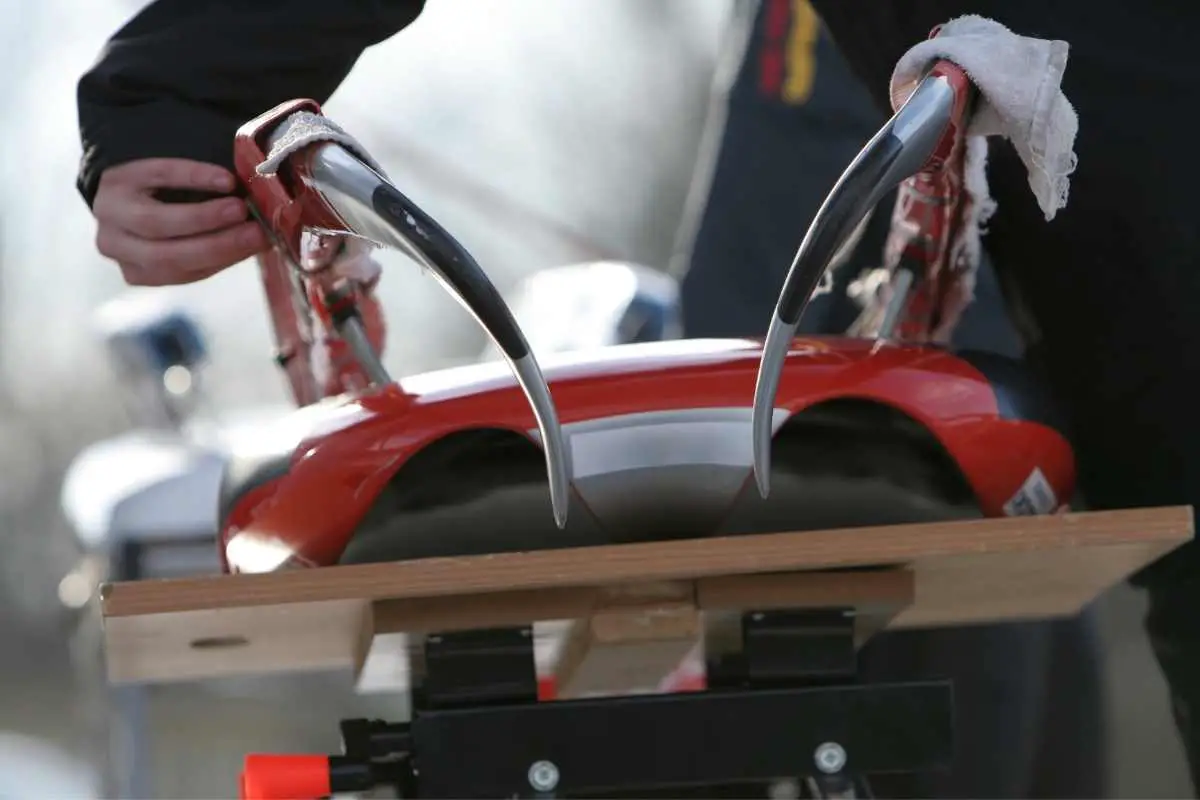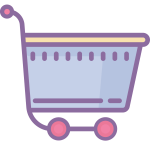 SHOPPING TIME
21. Food tour in the biggest and oldest market place
Address: Rīgas Centrāltirgus – Nēģu iela 7, Rīga, MAP / FB / LINK
Riga Central Market is the largest market in Riga and has a lot of history within from the far 1930 when it was first built. Nowadays the market is a popular place for shopping, as well as an interesting attraction point for tourists. It still remains as one of the biggest market squares in the city center and the estimated number of visitors more than hundred thousand per day. Here every foodie will find something that will make their day a lot better. Why not to taste some fresh berries, fruits or vegetables from local farmer's gardens or buy some fresh meat or fish products for a perfect diner? Riga Central Market located in the center of the city near the central bus station and all the five pavilions – vegetable, milk, meat, fish and gastronomy pavilions of the market, luckily, are next to each other.
22. Shopping is always a good idea
Address: Tirdzniecības centrs "Galerija Centrs" – Audēju iela 16, Vecrīga, Rīga, MAP / FB / LINK
If you are looking for a real shopaholics place to go, you will find shopping center "Galerija Centrs" you in the heart of Old Town. Shopping gallery with four floors is fashionable and modern place to buy clothes, shoes and accessories from latest international fashion trends. "Gallery Center" is the first shopping gallery in Baltics under a glass roof that covers a pedestrian street that makes visiting it both shopping and both eye candy.  When you will enter the center, you will soon see that it reflects lots of aspects of what is on spotlight in Riga at the moment in culture, people, tastes and elegance. Such world-recognized fashion brands like Tommy Hilfiger, Karen Millen, Marc O'Polo, Guess, Calvin Klein Jeans, Nike, Mango and many others have placed their shops in fashion mecca called Galerija Centrs. Nevertheless, all around the center you will find amazing places to keep shopping or to enjoy a warm caramel latte after the day.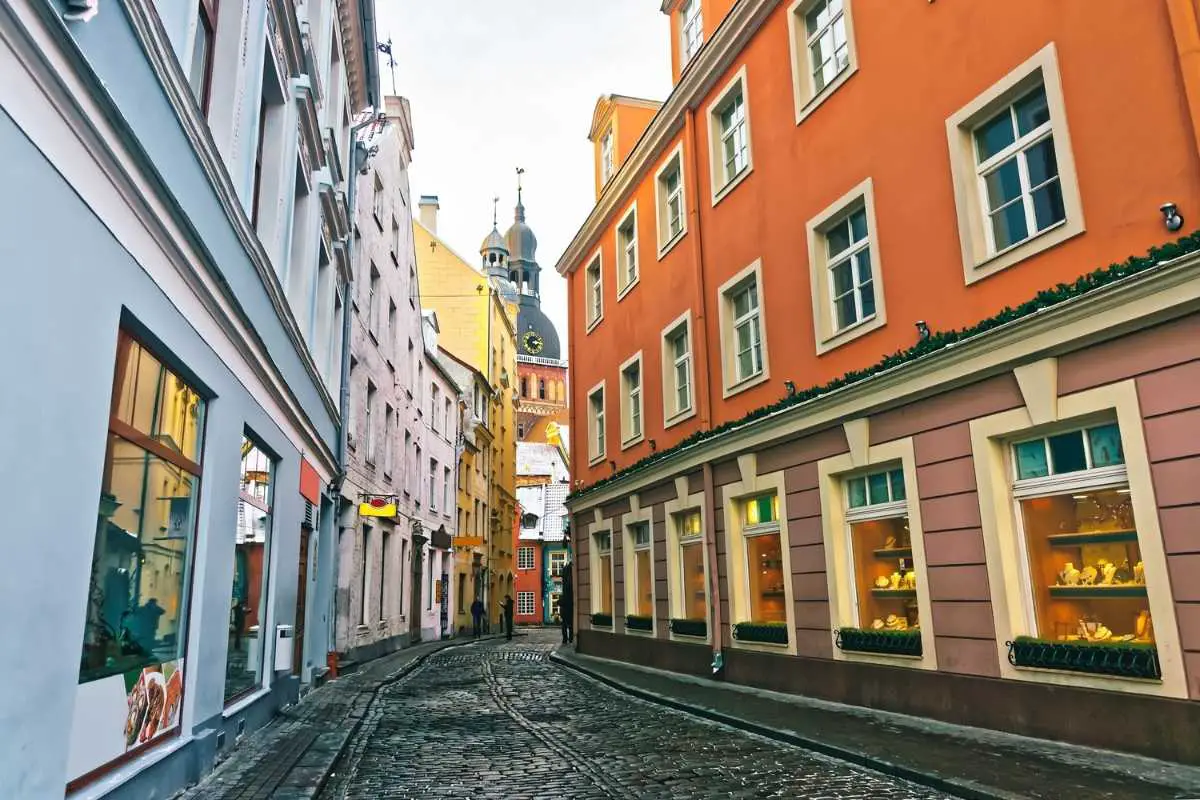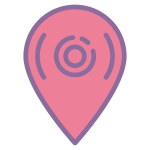 DAY TRIP
23. Resort town with a perfect view of the sea
Address: Jūrmala – Jūrmala, Jūrmalas pilsēta, MAP / FB / LINK
Jurmala is a Latvian town located about 25 kilometers west of Riga and is very famous for decades as a resort town. Today we know this town as a prestige residential area, where not only in Latvian, but also foreign millionaires want to have a property. Every year Jurmala have been organizing international contest "New Wave" and other world known festivals. Probably you will start to wonder what is so special about this place, and we have an answer for you right away – warm weather, sea, mineral waters and lots of sightseeing places like Jomas Pedestrian Street, Dzintari forest park and watchtower, Dzintari Concert Hall, Jurmala Open Air Museum and already mentioned Great Kemeri Bog Boardwalk. Forgot to add, the town is located all along a 26 km long sandy beach, that's why this city will charm you with different areas on the way.  Warm months of year will make your experience in Jurmala unforgettable – chilling by the beach with a drink and enjoying the view, what can be better than that?
24. Not so little sister of Versailles Palace – Rundale Palace
Address: Rundāles pils muzejs – Pilsrundāle, Rundāles pagasts, Rundāles novads, MAP / FB / LINK
The most important Baroque palace in Latvia (and also the most beautiful one) is the Rundale Palace located in Pilsrundāle that is in Rundale County. Italian architect Frančesko Bartolomeo Rastrelli who was a worker in Russian Empire designed the palace and built it from 1736 to 1768. The big palace was meant to be summer residence of the Duke of Courland Ernst Johans Bīrons. Since 1972 the palace is made as a Rundale Palace Museum, which in its complex includes the palace itself with an inner courtyard, semicircular stables and cart-house buildings. It all is surrounded by French Garden Park with architectural forms shaped plantings, a rose garden, countless fountains and even it oven amphitheater.  Latvians proudly compare the beauty of palace with Versailles Palace in Paris, and it surly is a strong competitor. To make your visit in Rundale more romantic we suggest to take a ride with historic boat in castle's pond or to have a meal in the in the garden cafe.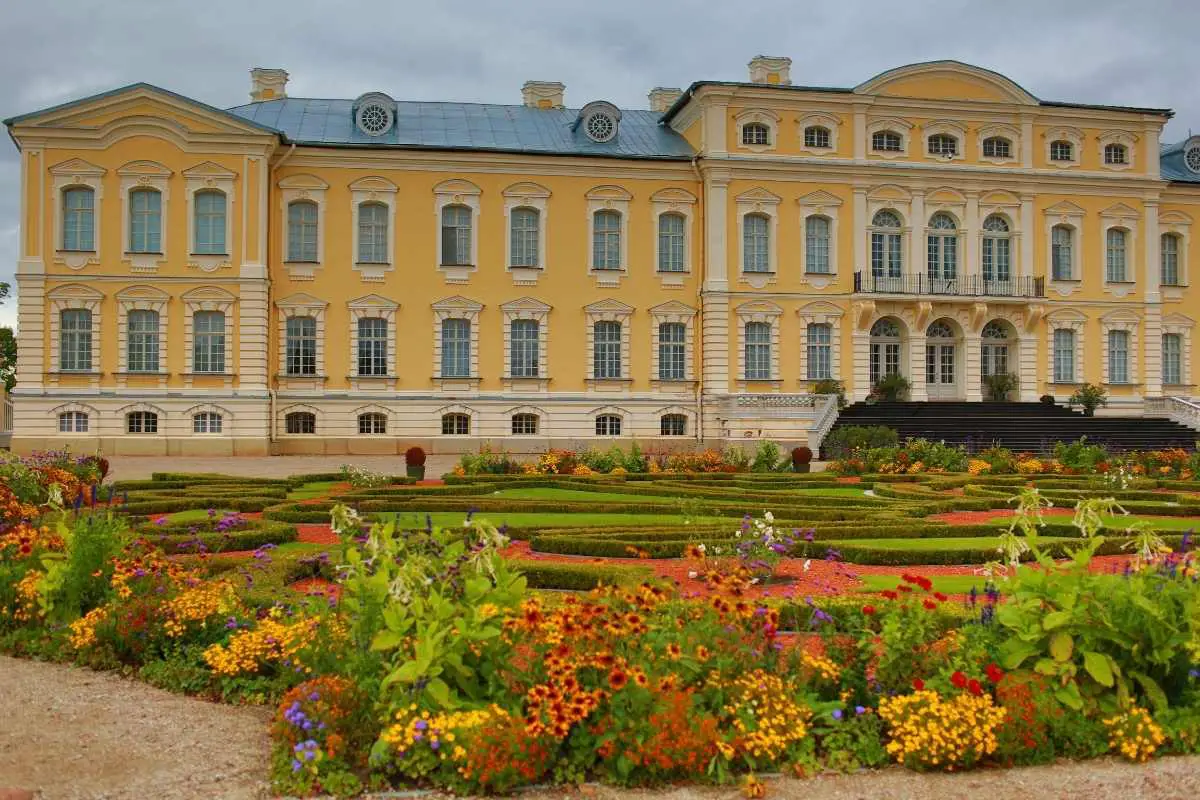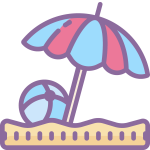 ENTERTAINMENT
25. Place to experience the best local traditions
Address: Kalnciema kvartāls – Kalnciema iela 35, Rīga, MAP / FB / LINK
One of the liveliest cultural centers in Riga, which regularly hosts open-air music concerts, art exhibitions, events for families and children, theatrical performances, educational seminars and other events – let us introduce you to Kalnciema Kvartals. Highlights of the week in Kalnciema Kvartals for sure are Thursday nights and Saturday mornings. And why? Every Thursday Kalnciema Quarter restored wooden houses in the courtyard held free open-air concerts with upcoming Latvian bands and musicians. And every Saturday the traditional fairs gather Latvian farmers and outworkers who have prepared local goodies and artisans with unique artefacts. The experience and atmosphere in these events are unique that is why it is so loved by the local families. To get to the Kalnciema Kvartals you will have to take a bus or a tram from the city center, because it is located in other side of the Daugava, known also as Pardaugava area. Have a happy travel!