7 Amazing things to do in Rio De Janeiro
Rio de Janeiro Free Travel Guide
Rio de Janeiro was one of the first jet-set vacation destinations, even before jets were flying. For decades, celebrities and many rich ones have been making their way down to the Marvelous City.
Nowadays, Rio is cooking up even more reasons to visit, thanks to two major global sporting events and several new museums in the works.
The best time to visit Rio is between December and March, when the weather is warm and sunny enough to hit the beaches. The city's seductive samba beat and incredible panoramic views last year-round, but arrive in February to experience Carnival.
The following places are some of the essential areas to visit while in Rio de Janeiro.  Aside from sightseeing, the best places to visit for meals and nightlife are also included.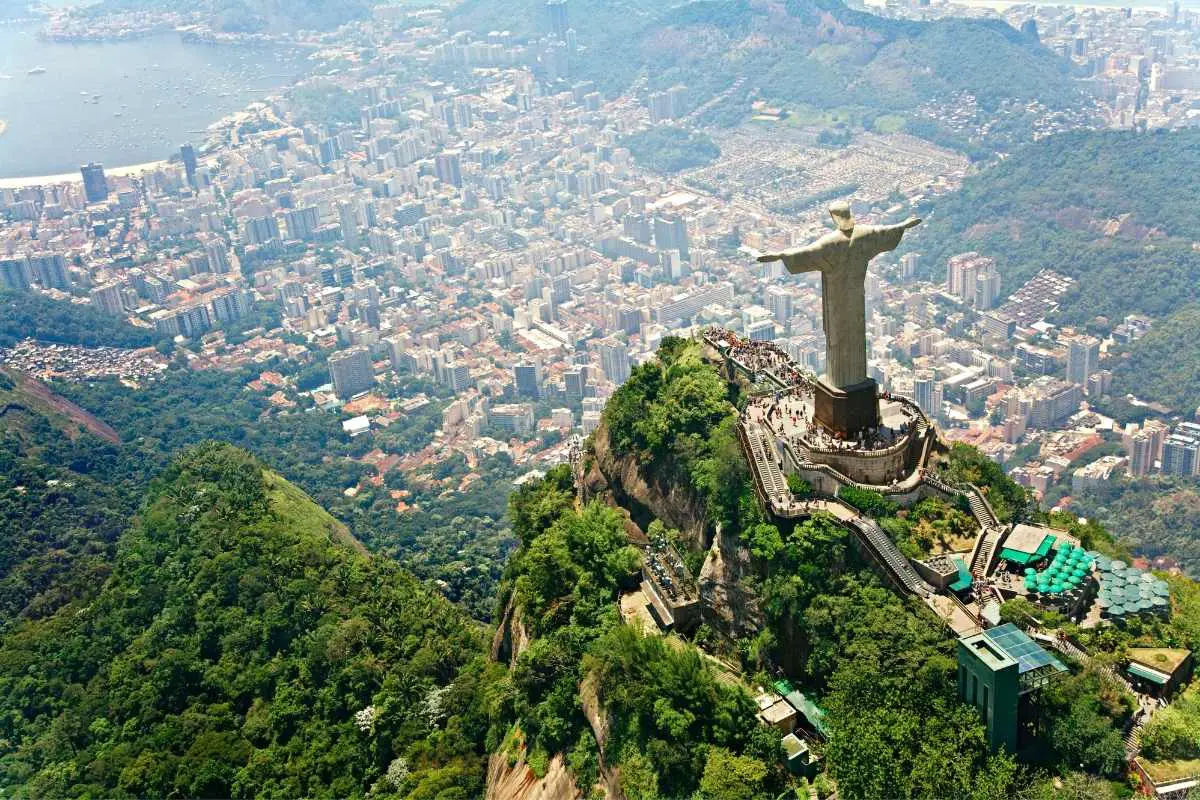 1) What about a surprisingly tasty pork and pineapple sandwich?
Address: Cervantes – R. Barata Ribeiro, 7 – Copacabana , MAP / FB /  LINK
It does not matter if it is lunch time or that late-night-after-clubbing urge to get something to eat, when it comes to an easy, unique and tasty solution to finish with your hunger, the "Pernil com abacaxi" (Pork with pineapple) sandwich from Cervantes is a guaranteed success. Serving quality food since 1995, Cervantes is now considered Rio's cultural patrimony, and much of it because of its famous and irreplaceable sandwich, which has been part of the night life of those who attend to the parties around Copacabana in the last 60 years. Needless to say, the ice cold beer from the draft is best choice to go along the sandwich and all the other 30 options in the menu. The walls (and the traditional customers) have hundreds of stories to tell, and having a break there will turn anyone's trip into a more immersive experience into Rio's culture and lifestyle.
2) Exquisite Bar and Typical Food in the Old Town
Address: Angu do Gomes – R. Sacadura Cabral, 75 , MAP / FB / LINK
In 1955, a Portuguese man called Gomes has a great idea to start selling "Angu" (a type pf soup from corn flour), a powerful delicacy, through pushcarts around Rio streets. Ten years later, with the death of the old Gomes, Basilio Moreira, also Portuguese, who as a boy helped his father in their restaurants, leaves his job to join John Gomes and transform the business from the previous decade into an even more successful trade. This is how Angu do Gomes was born. This restaurant in Rio's old port area is full of stories, and it has been feeding samba and jazz lovers for a long time now. Surrounded by music and very close from the recently renovated Praça Mauá, the place is famous mainly because of the angu, but it provides some other amazing gastronomic experiences, such as the feijoada dumpling and the deep fried angu, always ordered with an ice cold glass of tap beer.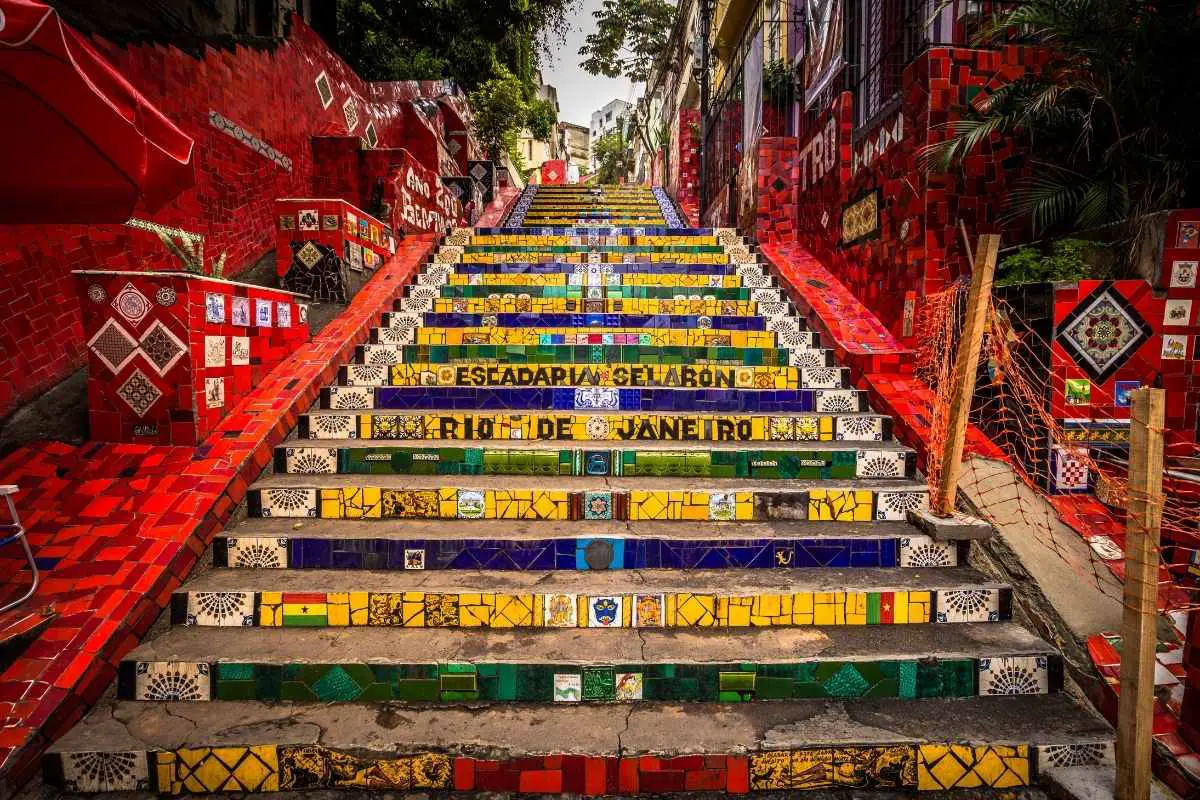 3) Brazilian music in a flirty old building
Address: Gafieira Elite – R. Frei Caneca, 4 – Centro , MAP / FB /  LINK
Going out to dance is a big part of Rio de Janeiro's culture. People usually finish their nights in some club after drinking with their friends. If you have already had your share of beers and are looking for a nice place to blend in with the locals (with high chances of getting lucky in the end of the night) Gafieira Elite is the place to go. Placed in the historic center of the city, Gafieira Elite mixes samba, live music, 90's pop music and lots of dancing. The old building with wooden floor gives a very nice atmosphere to the place, the drinks are cheap when compared to the average and people who go there are open-minded and fun, without that usual snob clubbing attitude. Near the Campo de Santana, the site provides easy access to public, mainly those coming from Lapa, the nightlife neighborhood. Just make sure to get there early! After 23:30 the like to get in is already going around the block!
4) Let´s give a round of applause for the sunset
Address: Pedra do Arpoardor– Av. Francisco Bering, 181 – Ipanema, MAP / FB
It is obvious that when you decided to go to Rio de Janeiro the beaches and the nature played a big role in your decision! Thinking about that we decided to put in our list one of the most unique experiences that you can have during your visit: Applaud the sunset. It sounds weird at a first glance, but once you go to Arpoador, a rock just at the end of the beach, and sit there to admire the outstanding view of the sweet combination between sun, sea, beach, city and mountain, standing up and applauding is exactly what you will feel like doing it. And do not worry! You will not be the only one doing so. Locals and tourists gather every day at this spot just to do it, turning it into almost a ritual of celebration, a thankful gesture for being fortunate enough to experience such an amazing view.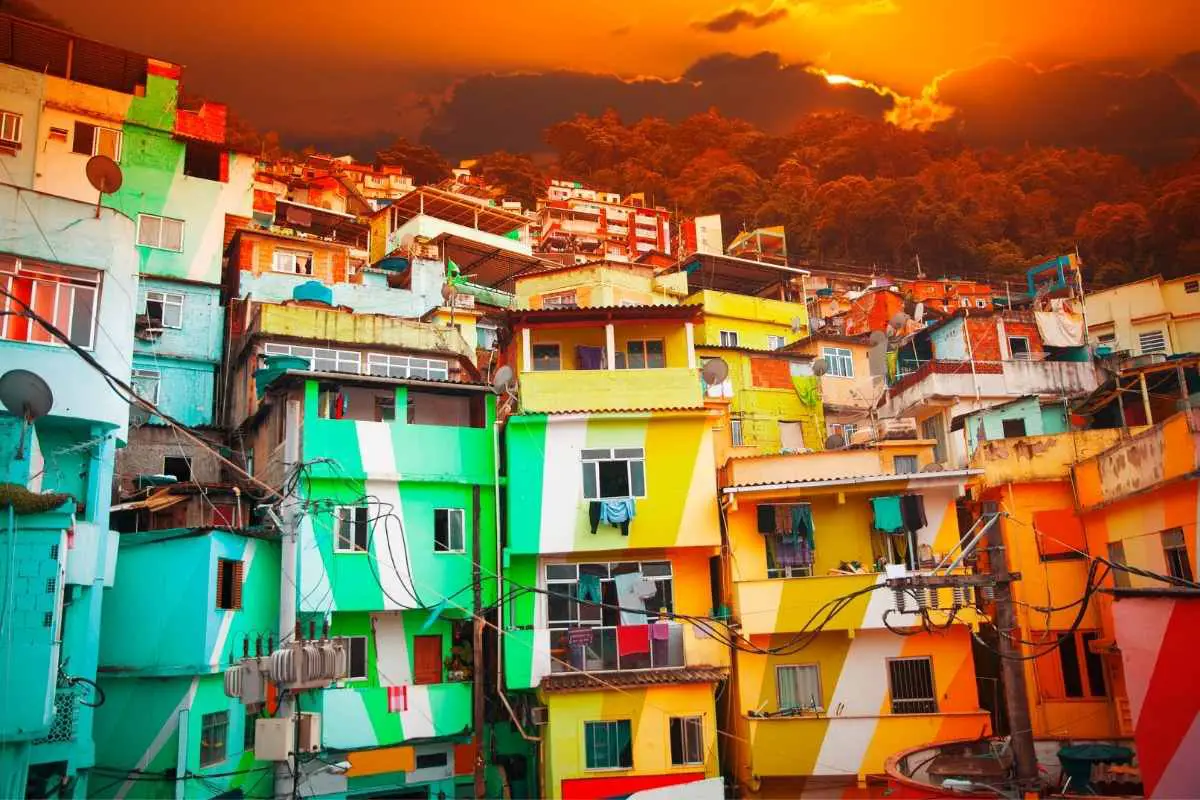 5) Need a getaway from the city: Waterfalls are just nearby
Address: Trilha dos Primatas – Access->  By Rua Sara Vilela – Jardim Botânico , MAP
Are you looking for some jungle adventure with caverns and waterfalls? The Trilha dos Primatas, hike of the primates in English, is a short and easy hike in Rio de Janeiro, leading to a big rock with a small waterfall. This hike is the perfect choice if you want to escape the city heat and spend an afternoon in the refreshing cold of a jungle waterfall. The starting point of the Trilha dos Primatas hike is marked by a big sign with a map of the track. The hike itself is short, easy and very entertaining. You really are in the middle of the jungle and you have to watch out not to stumble over the many roots that are growing everywhere. When you reach the waterfall you can either stay here and take a bath in the natural pool or continue 20 meters further up to get to the second waterfall. Here you can actually have a picnic on a large flat rock and go have a shower every now and then to cool off. So bring your bikini, canga and food to make the most of your trip to Trilha dos Primatas!
6) Go for one of the best photograph expositions in the world
Address: Instituto Moreira Salles – R. Marquês de São Vicente, 476 – Gávea , MAP / FB / LINK
The Moreira Salles Institute, a foundation established by the wealthy banker (his son Walter is none other than the director of The Motorcycle Diaries and Central do Brasil), is housed in the former family home. Characterized by tricks of perspective and exquisite fabrics, the building was designed by Olavo Redig, and the garden by Burle Marx. It has the most significant private photographic collection in Brazil (including the Marc Ferrez works). Exhibitions of paintings and sculptures are also held here, and It is distinguished from other private cultural institutions in Brazil and abroad. One reason for that is their intervention practice; it basically focuses on initiatives that the institution already executes and provides. Another reason is that it conducts short and long-term projects, going away from short-sighted events as well as developing regular projects that educate and inform the public.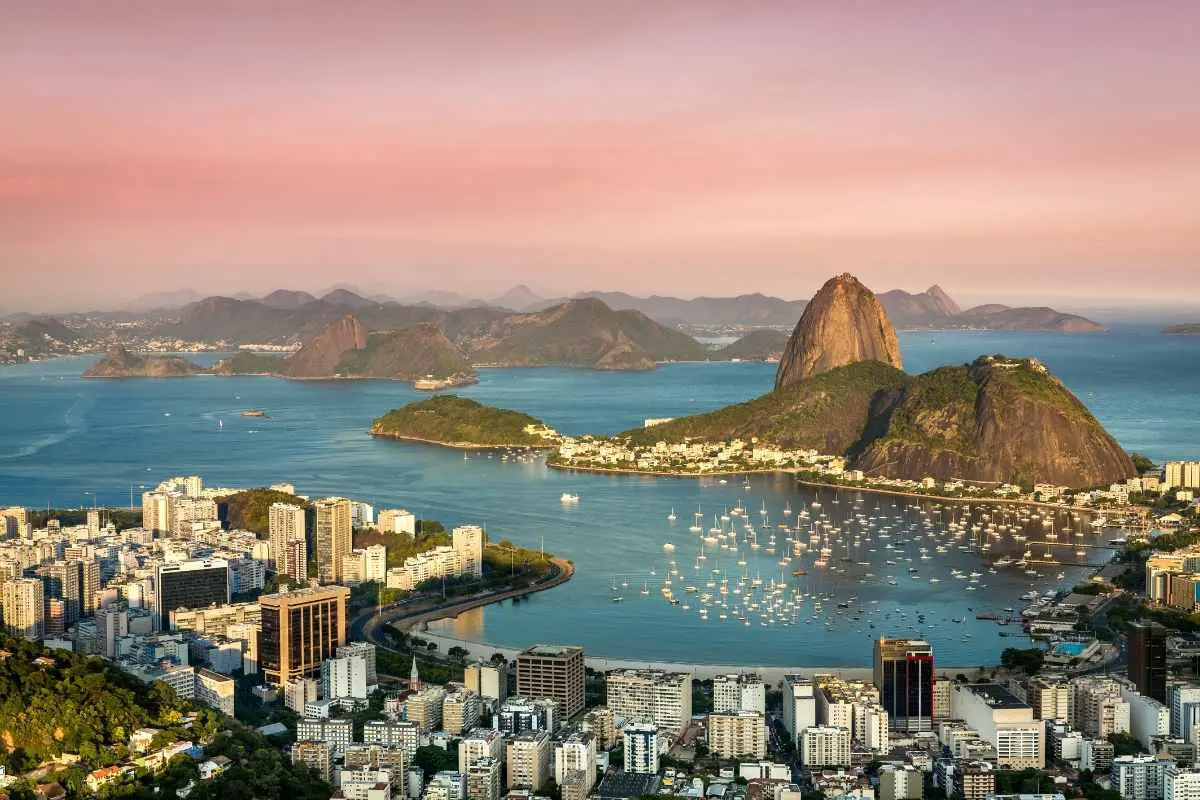 7) Samba in the streets with cheap beer
Address: Pedra do Sal – R. Argemiro Bulcão, 1 – Saúde , MAP / FB
Samba is the sound of Rio's beating heart, and there is no better way to finish our list of secrets with one of the best Carioca experience you can have there. Samba da Pedra do Sal (Salt Rock Samba, roughly translated) takes place in the old, but recently renovated, surroundings of Praça Mauá, in a hidden dead end street that finishes by the big rock that gives the place its name. In the past a slave market used to take place in this area, so it has a big historical meaning for the city, and the samba there is seen a symbol of resistance and respect related to the past. The samba is always crowded, the music is played live, for free, in the middle of the street, and you can sit on the rock or just stand around while drinking a beer or a caipirinha from one the two bars or the vendors available. There you will meet mail locals, people who have just left work and want to release the stress, express joy and have a great time, just as you will do.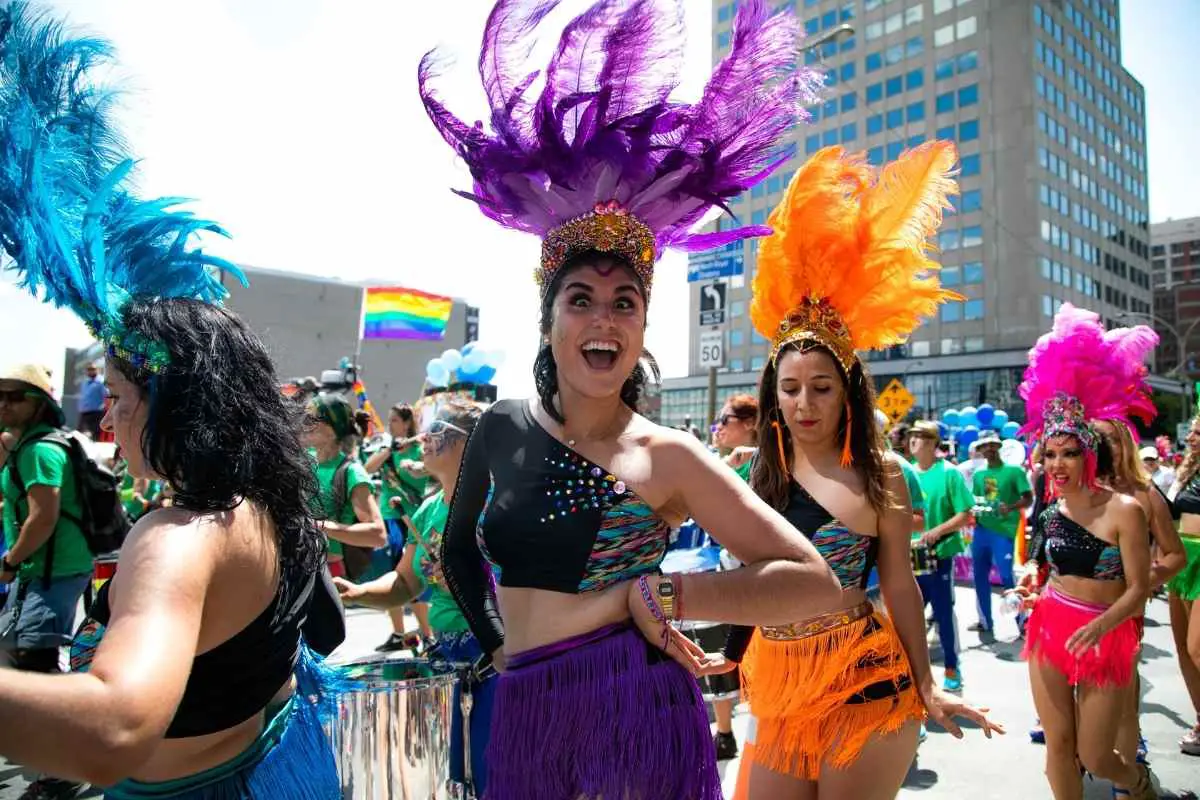 55 Secrets Rio de Janeiro – Skip the Tourist Traps , Explore Like a local 
If you are heading to Rio de Janeiro get your complete travel Guide here .
We selected 55 places we consider that are some of the essential areas to visit while in Rio de Janeiro. Aside from sightseeing, the best places to visit for meals and nightlife are also included.
We hope you enjoy your trip to Brazil and that this book will help you see this unique destination from the eyes and perspective of a local.