Best Luxury Hotel In Douro
It's no exaggeration to say that entering in Six Senses Douro Valley is like being in a movie scene.
Six Senses Douro Valley is housed in a magnificent wine estate, set on a hillside where the Douro River gently acquires in an S-shaped curve. The coloured mansion, with its striking clock tower, is surrounded by 8 hectares of rolling vineyards that provide a mesmerizing view for all its visitors.
Committed to sustainability, Six Senses Douro Valley focus on minimizing its footprint on the environment while creating a positive impact on the community.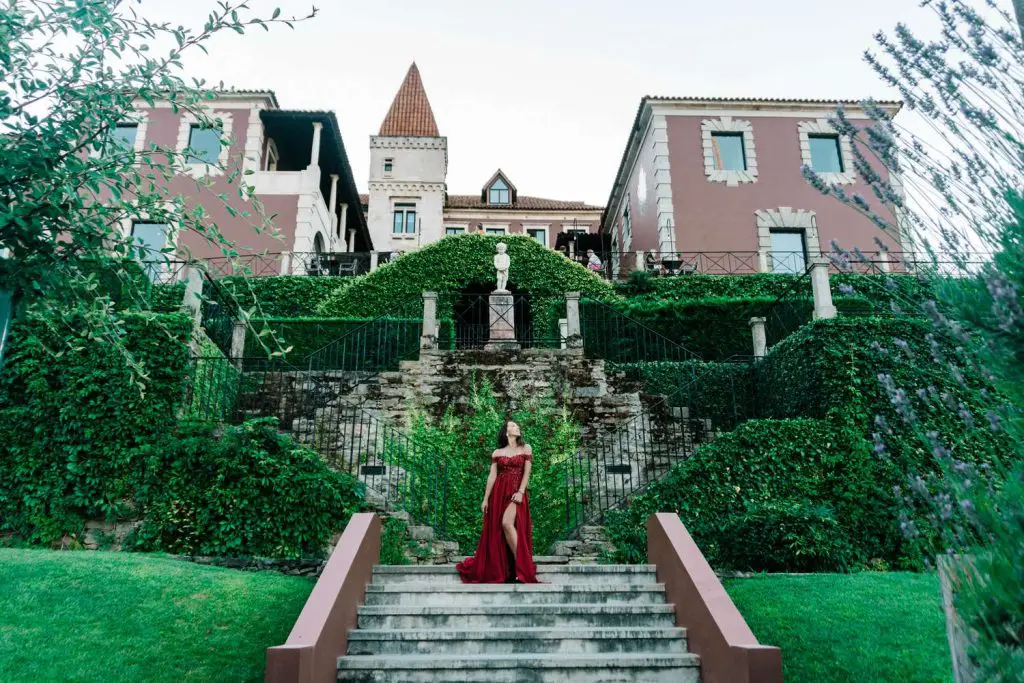 Location
Six Senses Douro Valley is located in the beautiful Portuguese UNESCO World Heritage Site of the Douro Valley. The magnificent mountain landscape is composed by Douro River and its principal tributaries, the Varosa, Corgo, Távora, Torto, and Pinhão. The hotel is located 125 km from the international airport of Porto (OPO) and the road trip to the hotel is made through one of the most beautiful roads in Portugal, passing by stunning examples of traditional Portuguese architecture.
Checkin-in
We arrive at the property around 3 pm. Driving all the way from the entrance to the lobby was an enjoyable experience by itself since you could contemplate the surrounding vineyards. As soon as we arrived, a staff member took care of our car and luggage, while we enjoyed a glass of Port wine and some delicious nuts.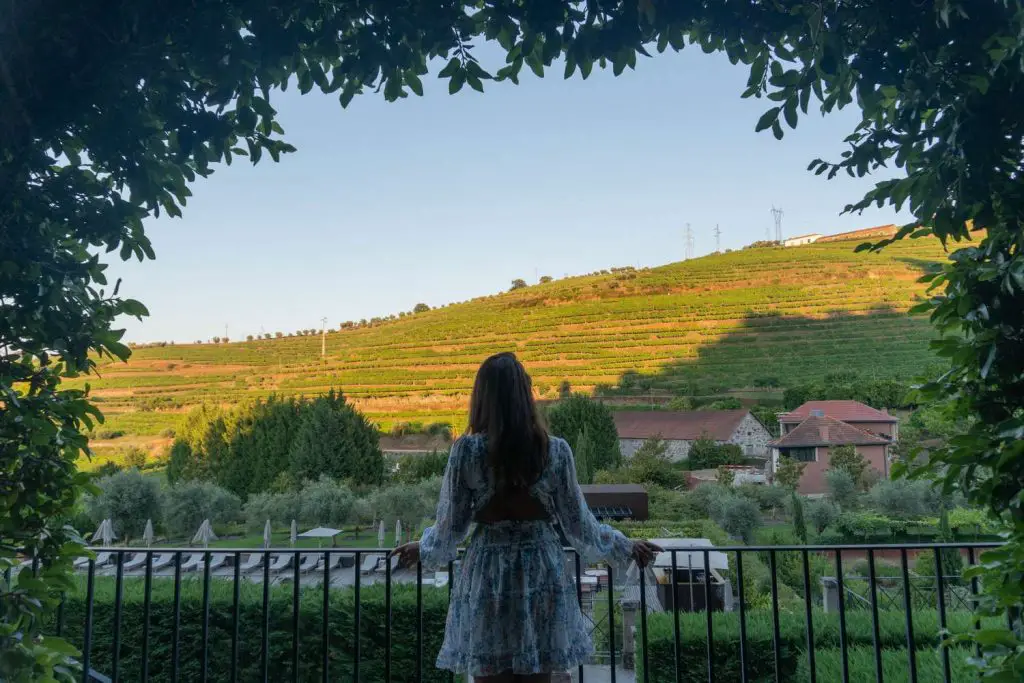 Our Room
Our room was terrific, with a Portuguese oak floor and earthy tones with textured walls. The floor-to-ceiling windows create a light and bright feel. Room service could be ordered via an in-room tablet, which also operates the lighting, blinds, and television. The bathroom was fitted with showers and a locally made lemon soap that we loved. The supremely comfy beds dressed in soft cotton sheets were simply perfect for a good night of sleep.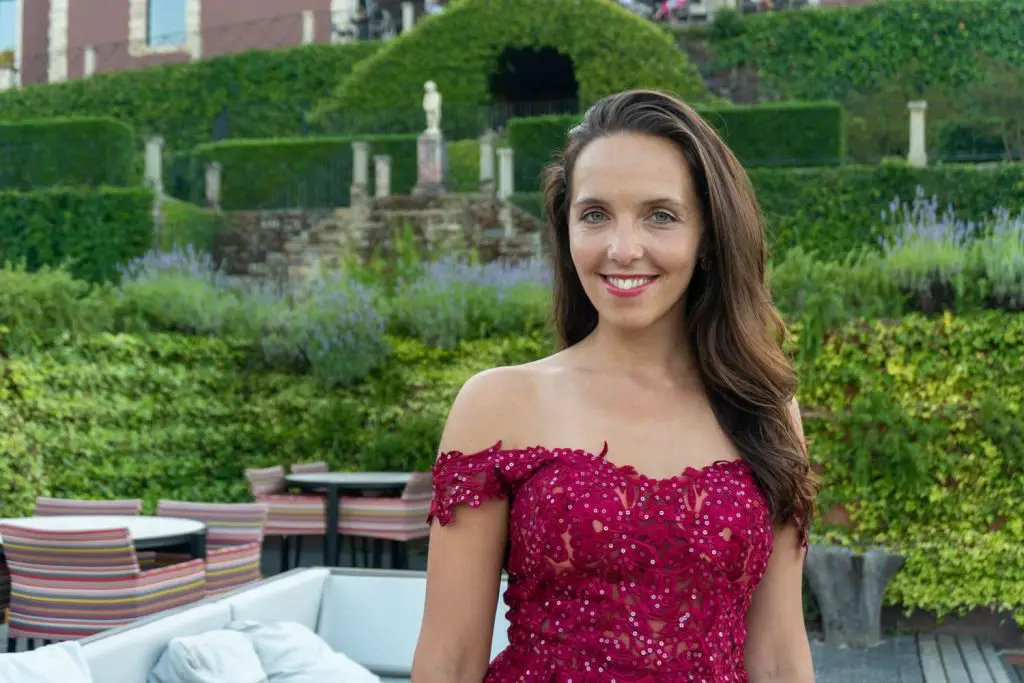 Breakfast
The lavish breakfast buffet is usually served at the Open Kitchen. It has a wide variety of options, and it's particularly impressive and displayed around an open cooking station. You can also enjoy our breakfast, at the terrace,  a beautiful stone-paved courtyard, with tables surrounding a granite water fountain.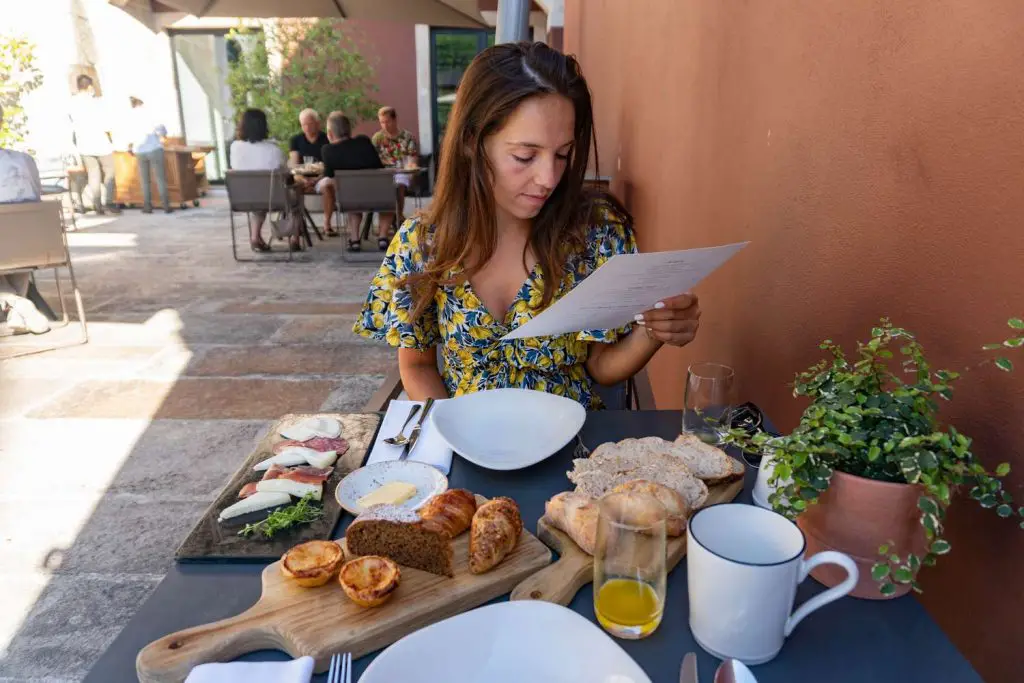 Swimming-pool
Down a few steps from the restaurant's terrace, the outdoor pool is framed by neat rows of sun loungers and amazing views of the surrounding hills. A small poolside bar serves light lunch snacks, veggie meals, and tipples.
The hotel's indoor heated spa pool, open to all adult guests, is equipped with water jets, and it gets plenty of light through magnificent floor-to-ceiling windows.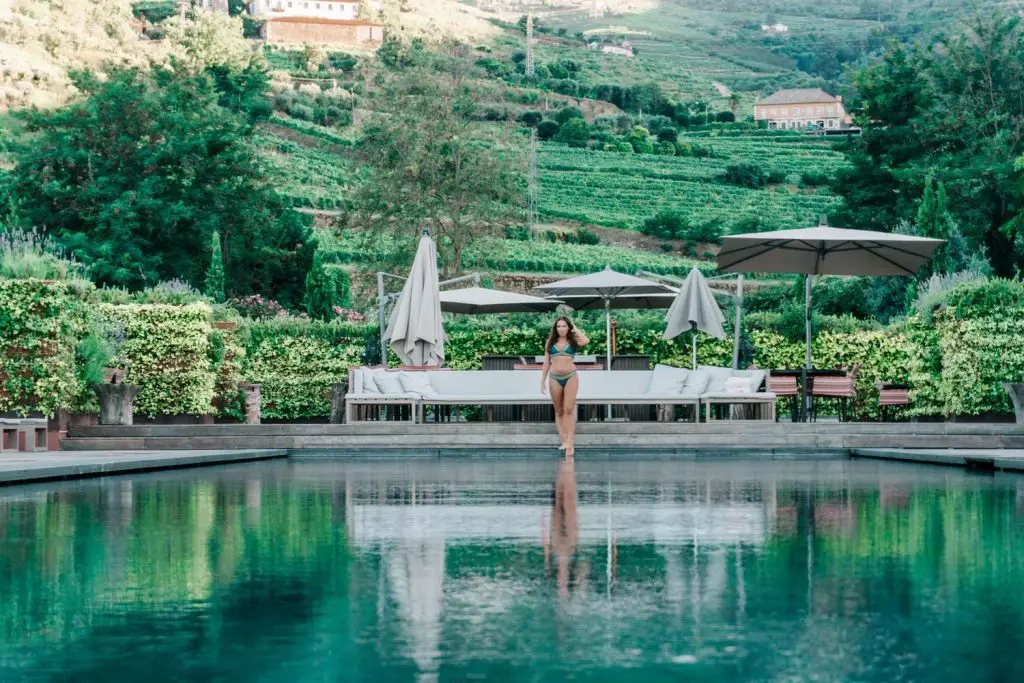 Wine Tasting
Every day at 6:30 pm, at the Wine Library, a wine tasting experience is available. There you can taste the wines produced in the approximately 350 farms in the region and enjoy some Portuguese regional products.
We had the opportunity to do our wine tasting with Rui and we loved the experience. We learnt a lot about the region and the wine culture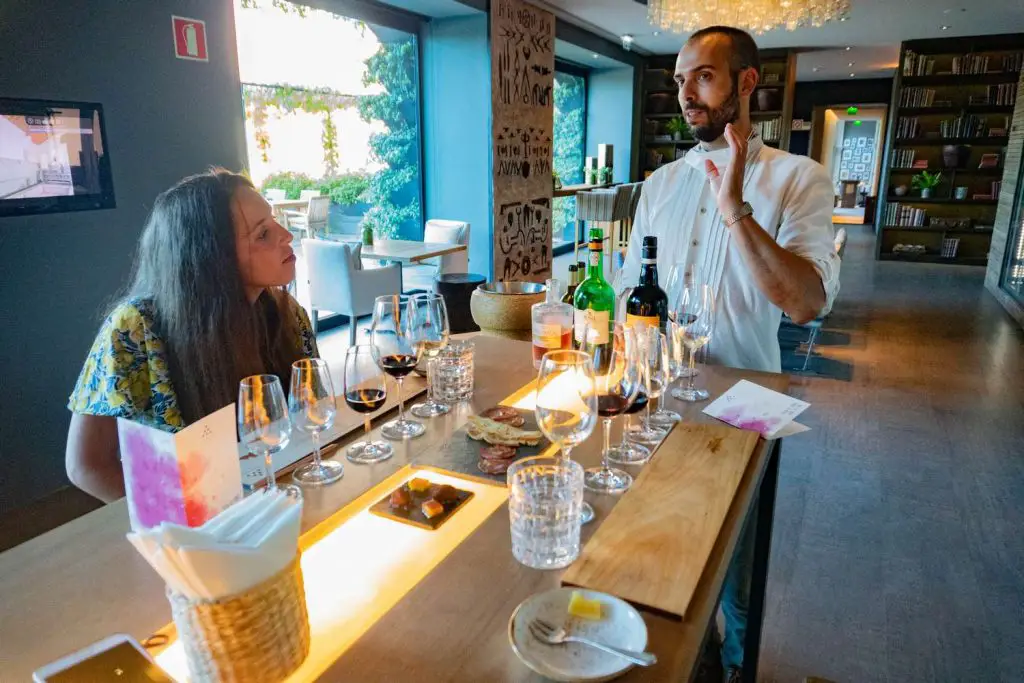 Activities
Six Senses Douro Valley offers a wide range of activities that include river cruises with meals and wine tastings on board, visits to farms and wineries, canyoning, mountain biking, bird watching and yoga.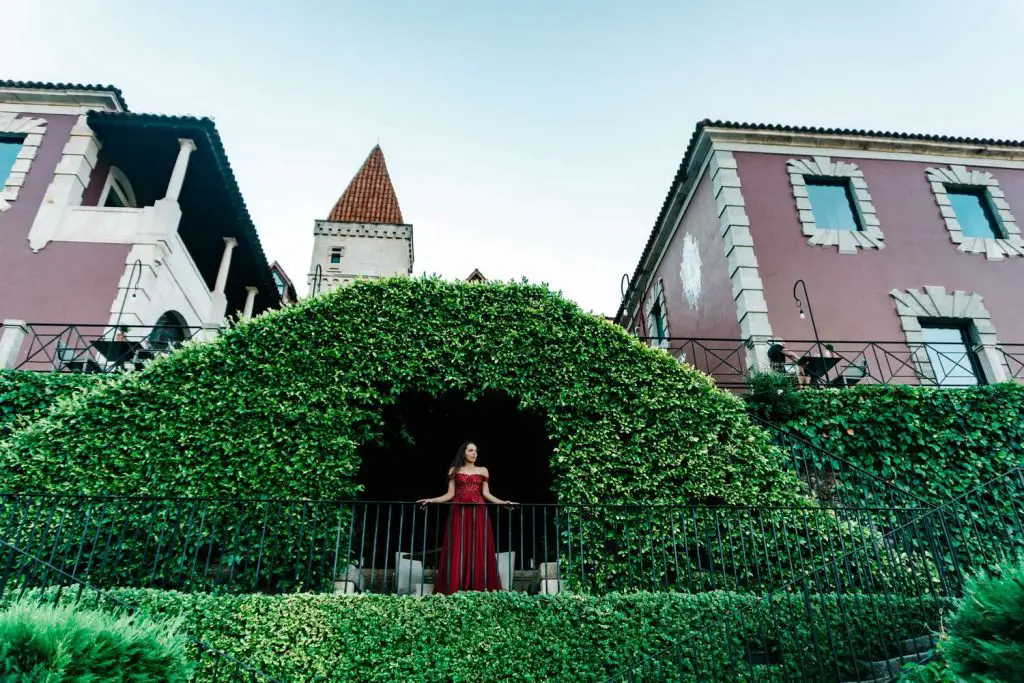 Verdict
Six Senses Douro Valley is a stunning property, featuring great rooms, a terrific service, an impressive wine cellar, superb restaurants and mesmerizing views. We loved our experience at this peace of paradise, and we highly recommend it if you want to enjoy some delicious Port Wine and relax.
Six Senses Douro Resort
 Booking // Instagram // Website