Christmas Gifts Ideas for Travel Couples
Traveling has been part of our lives for a while and as we travel more we are getting more and more picky about the things we buy to each other.
One of the key factors we set when buying gifts for each other is asking the question " Do we really need this?"
Since we travel often, we try to only buy gifts and products that actually bring more value and happiness to our life. The gift has to match one of this two categories. It's either something we will carry with us when we travel, or something that we will be extremely happy to use when we return home after a trip. If the gift doesn't match any of those 2 options, we are not buying it!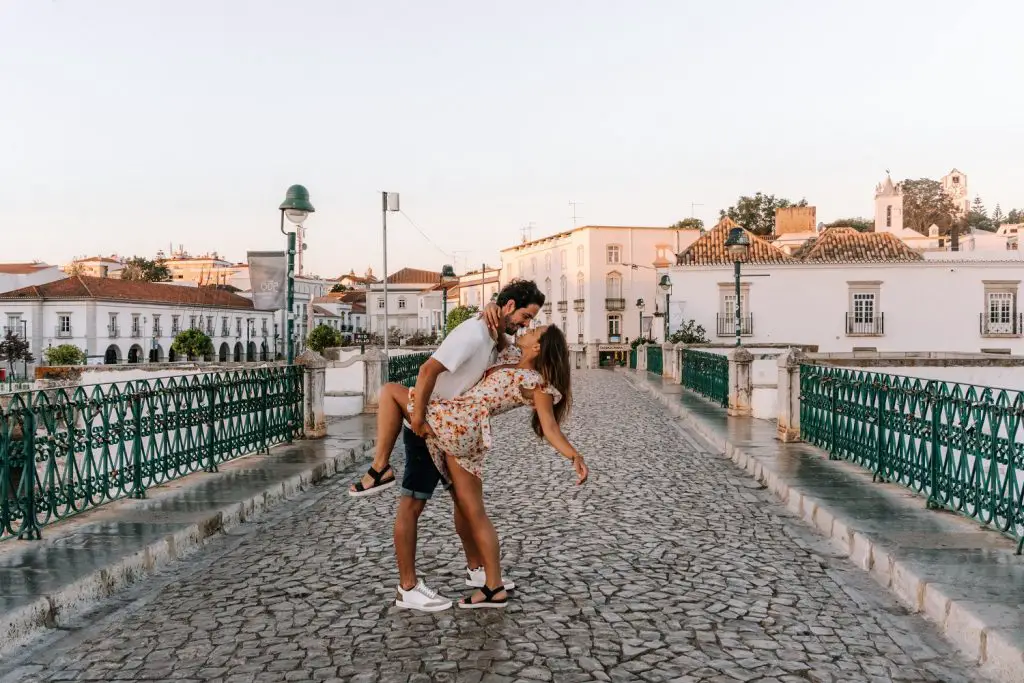 Our Christmas Gifts Suggestions for Travel Couples
This year was a bit different and we started to see things differently and even though we spent a lot of time home our "Christmas gift rules" stayed the same. If you are a travel lover like us and still haven't decided what to give to your other half here are out top picks for a last-minute Christmas gift idea that we couldn't resist this year.
---
Naturally Unique Wood & Stone Watch
Holzkern is a young and inovative Austrian startup working with the leading watch manufacters to create unique watches from wood and stone.
Each item is created with a focus in quality and with a strong connection to the raw elements. Their commitment with sustainability makes them stand out from other watch producers and for every item sold they invest 1 Euro into reforestation projects.
The watches are lovely and stand and the wooden details give a more natural and personal feeling to it.
Marina went for the Jette Walnut watch and I picked the Manhattan Marble. The wooden bracelets of both watches and the stone details on the display really caught our attention and made them our top pick.
Each watch came in a wooden box with the statement "as unique as you" and that represents the feeling we both got once we used the watch.
We love the concept and the story behind the brand and highly recommend Holzkern if you are looking for a special watch for yourself or a gift for someone you truly care about.
"As unique as you"
Instagram | Holzkern Website | Facebook
---
A Travel Bracelet full of memories
El Camino screams travel so this one was an easy pick as a gift idea. Having a bracelet that allows us to save the memories from our travels and to keep the places we loved the most with us all the time was a perfect match for what we have been going through the last year as we are unable to travel abroad. The bracelets are adorable, and each bead represents either a place we have been or a memory of the adventure we have experienced.
Tom and Candace started the brand back in 2013 after a hike around the coast between Barcelona and Monaco and we truly love the design and details about each bracelet.
The quality of the bracelets and each of the beads is impressive and handmade in England.
We love the concept of the brand and it is indeed the perfect gift for someone who is passionate about traveling.
"Memories from around the world, around your wrist"
Instagram | El Camino Website | Facebook
---
An award-winning smart coffee Instrument
Our coffee addiction started way before the travel bug kicked in and there is nothing more satisfying than the feeling of waking up in the morning and brewing a delicious coffee and feeling that smell around the house.
Gina is a stylish and award winning smart coffee instrument that combines three different methods of brewing in one . The brewing process is guided by an app and walks you through the entire process for a perfect coffee experience and has an imbedded scale. It is obviously an item you won't take around on your trips but it is one of the few items we miss when we are on the road and the first one we use in the morning when we are back in Portugal. Besides being a classy and stylish item, it also makes some delicious drip coffee that we can't live without.
Instagram | Gina Smart Coffee Website | Facebook
---
A timeless and sustainable wooden watch
Moritz an Matthias had the idea to create Kerbholz during a backpack trip back in 2011 and the contact with the natural materials that are the foundation of the brand.
We are both big fans of watches but we are not the biggest fans of the standard shiny and metallic watch so the watches from Kerbholz are the perfect match for our travel adventures and a great gift for anyone who is into traveling and sustainability.
We like the fact that their watches are made out of natural materials with a focus on wood and a minimalistic design.
Marina loved the Matilda Rosewood model since its an all wood design watch that is super discreet and has a really nice and natural touch and vibe. My personal recommendation is the Anton Walnut Tobacco that combines a circular wooden case with a soft leather strap making it the perfect low profile and classy watch at the same time for all travel adventures.
Instagram | KERBHOLZ Website | Facebook
---
The perfect sports outfit to travel
It doesn't matter where we go, we love to try as many outdoor activities and whenever we can do some sports. Marina loves to use comfy clothes and one of her favourite brands is Stronger. Besides being extremely comfortable, the Swedish brand has beautiful handmade prints and is sustainable and eco-friendly.
Their colourful and stunning designs really go along with the brand ideal of escaping the ordinary and empowering women.
Instagram | Stronger Website | Facebook
---
A backpack for people who don't wear backpacks
Sound weird right? We thought the same when we first heard about it but we absolutely felt in love when we found out about Bellroy Tokyo Totepack .
If you are an avid traveller like us, the thing you want the most when moving around is to know your belongings are safe but easily accessible. Bellroy designed their tote and totepack thinking about those who like to be low profile and keep a stylish vibe while being safe. Their zip guard to protect laptops inside the bags is genius and the smart pockets placement allow you to reach your belongings safely and in no time.
Marina hates to travel around with a backpack on her back since its usually too heavy and uncomfortable after hours exploring and it is obviously not the most stylish item for a women so she picked the Tokyo Tote as her number one travel bag for our adventures. The tote is super classy and just like the totepack, has a lot of safety features to keep your laptop safe while keeping a cool city vibe.
If you are the kind of person who likes to stay safe on the road and still look fashionable, this is indeed the perfect Christmas gift to get!
Instagram | Bellroy Website | Facebook
---
Eco-vegan and organic sneakers made in Portugal
We couldn't finish our Christmas recommendations without including a sustainable brand from our coutry.
Zouri is a ortuguese brand that has been producing ecological sneakers using plastic collected in the Portuguese coast and organic cotton.
Marina picked the Algae Blue sneakers that are made with water resistant apple leather, making them the perfect choice for the winter season.
An interesting fact about the brand is that one of the locations where they collect the plastic used for the sneakers is Marina's hometown ( Esposende) and the sneakers are ethically produced in my hometown (Guimarães)
If you are looking for an ethical and sustainable brand with a great project and vision to support we highly recommend to check Zouri's products.
Instagram | Zouri Shoes Website | Facebook
---
Fair Trade Hammocks & Premium Hanging Chairs
if there's something we love is to chill in the garden and enjoy a relaxing day reading a book and there's no better place to do it than chilling in an hammock. Tropilex manufactures beautiful hammocks & hanging chairs. We prefer to produce as sustainably and honestly as possible.
Tropilex hammocks and hanging chairs are woven and finished by hand by traditional hammock weavers in Colombia, Brasil and India. It's a real pleasure to work with those companies to design and produce the Tropilex hammocks and hanging chairs.
Instagram | Tropilex Portugal | Facebook
---
We know 2020 was not the best year for travel couples but we hope to be able to be back on the road in 2021 so Christmas is the perfect time to get that travel couple gift for you and your other half so you can both be ready and in the right mood to plan your travel adventures for the next year!
We hope you have enjoyed our last minute Christmas gift ideas for travel couple and wish you an incredible and safe holiday Season!