Sofitel Kuala Lumpur Damansara : Luxury Experience in Malaysia
Sofitel Kuala Lumpur Damansara is the first of the French-based hotel chain's property in the capital and is inspired by the urban maze design concept that aptly mirrored the notorious planning of Kuala Lumpur city. Sophistication, elegance, and opulence permeated this fantastic hotel, from the marble floors to the massive chandeliers and decoration.  We are no strangers for Sofitel Brand, having had the privilege of staying in Sofitel Bali Nusa Dua, so we expected nothing less from our experience in Malaysia.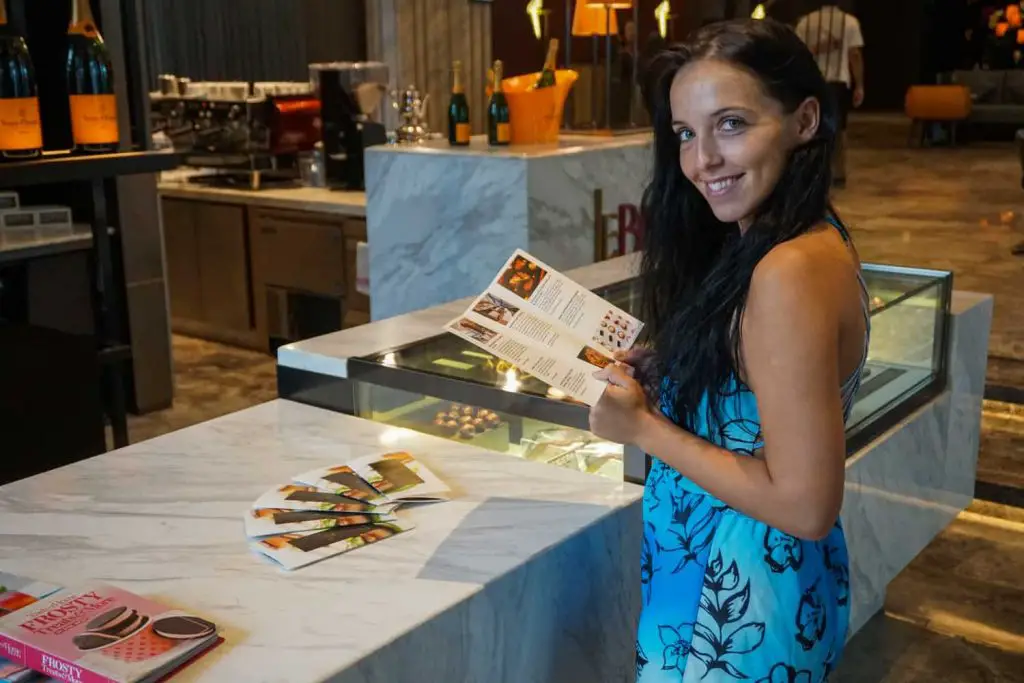 Location
It is located in the Bukit Damansara area, right in the heart of the area's business district, home to several high-rise office buildings. This prime location is also convenient since  Damansara City Mall is nearby and it'not close to the busy city area of Kuala Lumpur, hence peace and quiet are a given. Sofitel Kuala Lumpur Damansara is within walking distance to The Pusat Bandar Damansara MRT station and 55 minutes to Kuala Lumpur International Airport.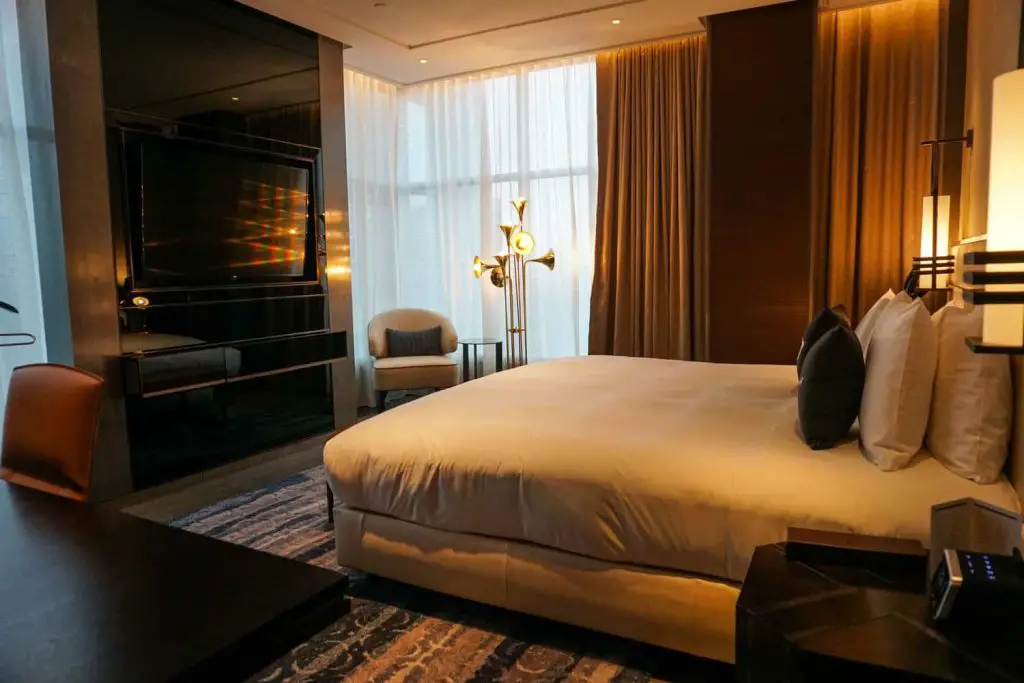 Rooms
Sofitel Kuala Lumpur Damansara has 312 sizeable rooms, ranging from 43 to 105 square meters, with contemporary decor nodding to local heritage as well as the French heritage of Accor.  During our two-night stay, we got a Junior Suite. It was a spacious room with comfortable bedding and a keen eye for paintings, stressing the French art. There was also a cozy corner with a sturdy workstation, that could be utilized to get work done when needed.  Suite guests have access to Club Millesime, where breakfast and evening cocktails are accompanied by spectacular views as we could testify.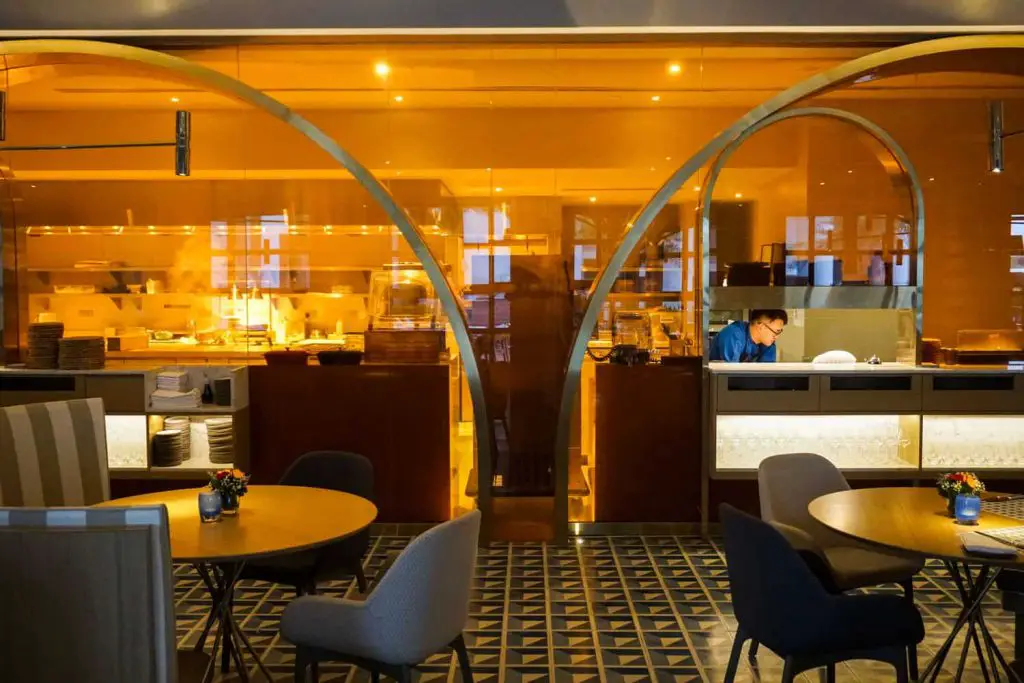 Dining
Despite being known as a business hotel chain, we were pleasantly surprised that the Sofitel Kuala Lumpur Damansara's strong suit lay in its various dining options. There are five restaurants and bars within the hotel. There is Kwee-Zeen, the all-day dining restaurant that serves Pan-Asian cuisine. Kwee-Zeen is also where breakfast happens, and the choice of food is large, ranging from local delicacies of Chinese, Indian, and Malay to continental favorites. On the same floor is Le Bar, where one can indulge in afternoon tea and also hand-crafted cocktails.
Moving upstairs to the second floor, you will find Wan Chun Ting which offers authentic pork-free Cantonese and Imperial cuisine. Service at Wan Chun Ting is as excellent as their food, with adept waiters and waitresses on hand to help you out with suitable dishes to order
Over on the third floor, you will find Nizza serving Mediterranean cuisine. The interior is reminiscent of the French Riviera with its calming tones. Casual dining is key here, and the place shines with comforting favorites such as pasta and pizza
One other place in the hotel that also serves afternoon tea is Club Millésime, so suite guests have the option of dining at the club for breakfast and afternoon tea. Complimentary cocktails, wine, and champagne is also available during the cocktail hour between 6.30PM to 8 PM.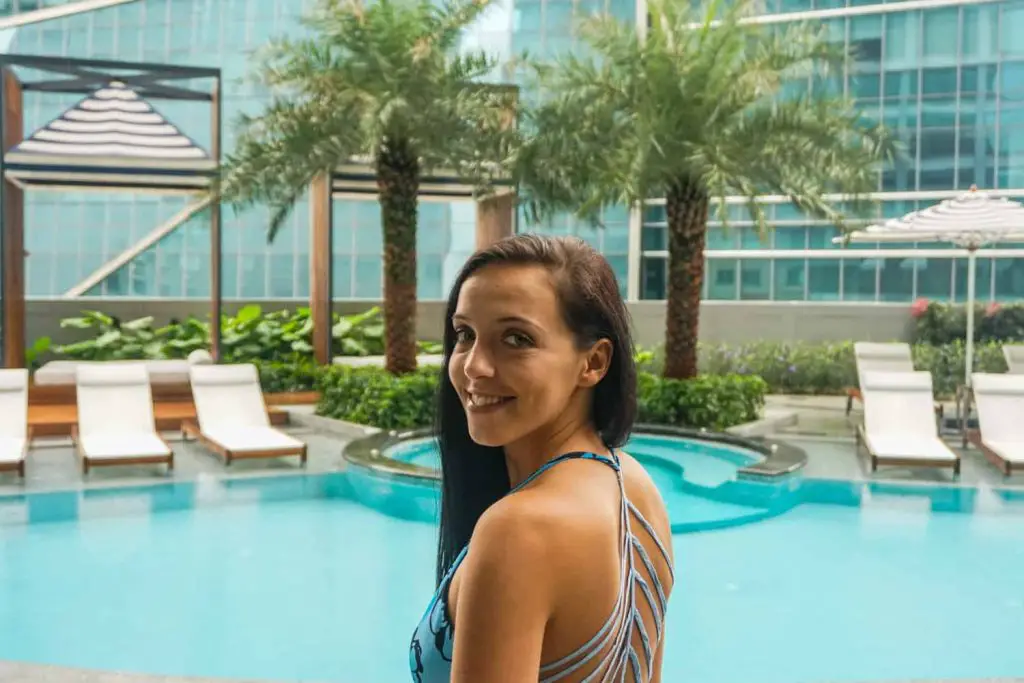 Amenities
Sofitel Kuala Lumpur Damansara has several nifty amenities to get you out of your working funk. SoSpa, the hotel's in-house spa recently opened, offering a range of relaxing treatments. If the spa isn't your thing, check out SoFit, the hotel's gym. The gym is located on the same level as the pool. The pool itself has cabanas for you to relax and read a book when you're not swimming.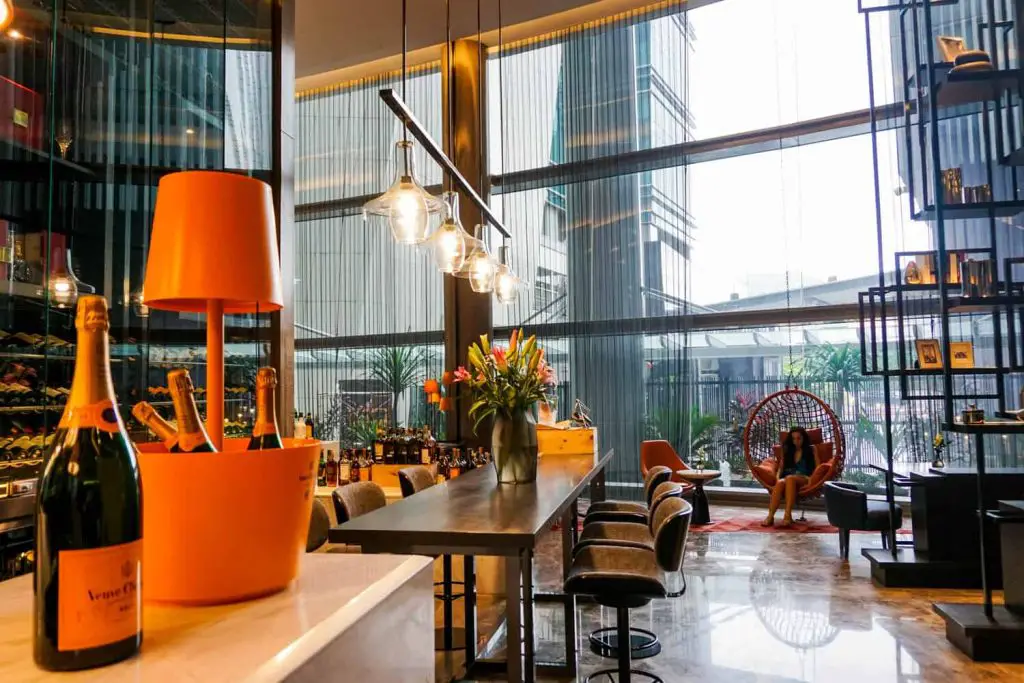 Verdict
As a business hotel chain, Sofitel Kuala Lumpur Damansara made a great choice with its location in the affluent Damansara Heights neighborhood. The amenities that the hotel provides are amazing,  and the myriad of dining outlets and choices ensure that the affluent business traveler will never have to go far in search of food and drinks. If you want to experience the epitome of French luxury in the heart of Kuala Lumpur then Sofitel comes highly recommended.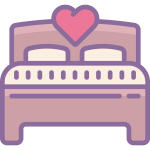 Sofitel Kuala Lumpur Damansara
Facebook  // Booking // Instagram // Website