25 Cool Things to do in Montevideo Uruguay
Montevideo Uruguay Free Travel Guide
Have you heard the buzz about Montevideo, Uruguay´s capital city? For decades it was relatively unknown to most foreign visitors, usually overshadowed by some of its South American neighbors, such as Buenos Aires, Río de Janiero and Lima. But over the last few years it has been  catching some spotlights and quite a number of visitors. In Montevideo you can find beautiful architecture, a vibrant and unique culture, relaxing atmosphere and excellent local cuisine. Here are some reasons why you should visit. Cecilia Juambeltz brings us a complete list of the best spots you can't miss on your next  trip to town.
TIME FOR A MEAL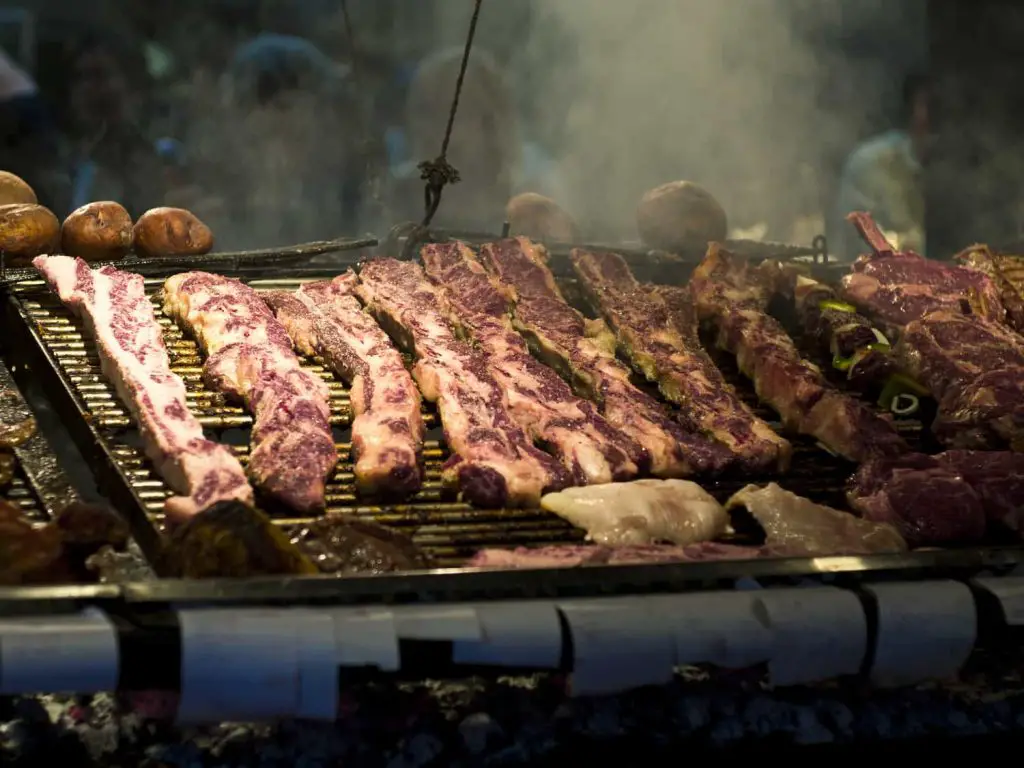 Heaven for meat lovers with a bit of history
Address: Mercado del Puerto – Rambla 25 de Agosto de 1825 228, MAP/ LINK
Mercado del Puerto is probably the number one advice any local would give to a first-time visitor to the city. And there is good reason why. It opened its doors in 1868 and used to be the nearest market to Montevideo´s busy port, hence its name. Today, the market no longer exists, but its building has been refurbished and inside several restaurants offer "asado", as the locals calls barbecues. This is one of the best places in Montevideo to try this specialty.
El Palenque is the most famous restaurant of the Mercado del Puerto and a great recommendation. It was named one of the 30 best restaurants in the World to eat beef, according to Bloomberg.
Roldo´s, another very famous venue, offers "Medio y Medio", a delicious sparkling white wine that pairs heavenly with the sizzling meat.
At midday of December 24th, Mercado del Puerto becomes a popular place to begin the Christmas festivities. Hundreds of people gather to toast with their fellow co-workers, friends and family, starting the celebration with asado and Medio y Medio at an early hour.
Gourmet spot at the Old City
Address: Jacinto– Sarandí 349, MAP/ FB / LINK
Jacinto is one of those places where the decoration is so pretty, you might fear that the food will not be as good. That is not the case. Located at the very heart of Montevideo's Old City, Jacinto has become one of the most prestigious restaurants around. Argentinean chef and owner Lucía Soria was well known even before becoming a local celebrity as one of the judges of the Uruguayan version of TV show "MasterChef", which premiered on March, 2017. She stills runs her restaurant, and as she told local newspaper "El Observador", "Some people who did not know the restaurant before are now coming (to Jacinto) because of it".
The restaurant opens early in the morning and closes at midnight, except on Sundays, so you can come for breakfast, lunch or dinner to enjoy the creative and unique menu. They have their own bakery with some really delicious options. Here you can buy "alfajores", a very beloved local pastry. They are filled with "dulce de leche", a sweet desert similar to caramel but way more delicious. Jacinto has some of the best alfajores in town!
Get your hands on this traditional meal
Address: Bar Tinkal – Dr Emilio Frugoni 853, MAP/ FB
The "chivito" is one of Uruguay´s most popular meals. It is basically a meat sandwich, made with a very soft type of bread, tenderloin steak and several additions, according to the restaurant owner preference: ham, cheese, tomato, lettuce, onion, olives, pickles, eggs, bacon, different combinations of sauces, the list goes on and on. What´s inside the chivito varies from place to place. Some offer gigantic versions, while others stick to the basics. Famous chef Anthony Bourdain visited Uruguay and one of his favorite local dishes was chivito, referring to it as "the best sandwich in the World".
At Bar Tinkal, they offer a chivito with beef tenderloin, melted cheese, ham, tomato and lettuce. That´s it. And it is delicious. The simplicity and good quality of their products are very appreciated by their loyal customers.
The restaurant is small and very plainly decorated. Don't expect anything fancy here. But it is located in front of the seaside boulevard and has nice tables to sit outside. It opens in the morning and closes at midnight. Bar Tinkal also organizes intimate concerts with local musicians; you can check their weekly activity calendar on their Facebook page.
Tapas and cocktails at a cozy spot
Address: Candy Bar– Durazno 1402, MAP/ FB
This small but charming bar is a great place to spend your time while at Montevideo. The decoration is simple but very welcoming. Some people say, and we agree, that you get a feeling of being at home once you enter the place. Their cocktails are among the best in Montevideo, including a wide selection of gins, so this is a great spot for gin & tonic lovers. You can also get some really tasty tapas. They have a Sunday brunch well deserving of its fame. The bar is located at a corner with some tables outside, so it´s a great option to enjoy some sun in the city.
Try Uruguayan pastries at a local bakery
Address: Panadería Panes– García de Zuñiga 2223, MAP/ FB /
At Montevideo, you will see a lot of people drinking "mate", a drink similar to tea. Uruguayans take their mate with them everywhere: the beach, the park, the office, literally everywhere. And they love to have their mate with "bizcochos", a match made in Uruguayan heaven.
"Bizcochos" are pastries with different flavors inside that are extremely popular. You can buy them at "panaderías", local bakeries, one of the most beloved establishments in Montevideo, just as mate is.
Some of the best bizcochos in town are found at "Panes", a panadería located in Parque Rodó neighborhood. All their products are of great quality. Their freshly baked cheese bizcochos melt in your mouth and are a must try. They also offer many sweet treats, such as "yoyos", filled with dulce de leche and covered in chocolate.
Panadería Panes is located just a few blocks away from the sea side. In the summer months you can see an amazing sunset just in front of the bakery, making it a fantastic afternoon plan. You will see many locals enjoying the beautiful scenery with this delicious pastry and, of course, their mate.
GRAB A DRINK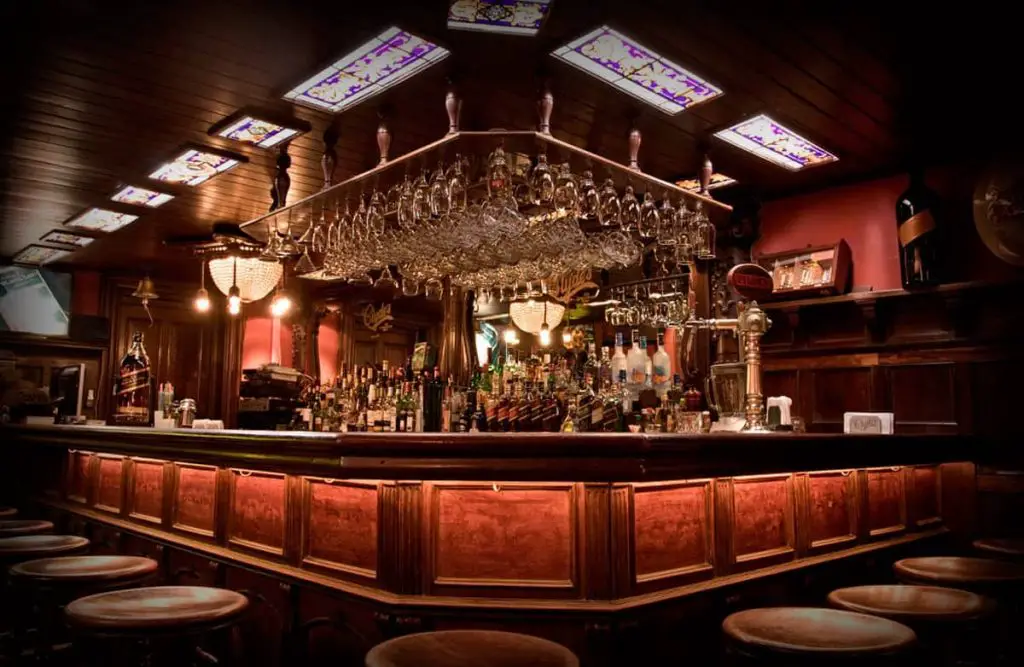 Enjoy a Drink Listening to good Jazz
Address: El Mingus– San Salvador 1952, MAP/ FB / LINK
This bar and restaurant is a true gem in the Palermo neighborhood. They organize jazz jam sessions on Tuesdays but also have different kinds of live acts on other days of the week, so it is a good idea to check the activity schedule before dropping by. Even if you simply show up there, you will surely find a great atmosphere, excellent cocktails and really delicious food.  The menu is short but really well executed, offering pasta, fish and meat dishes, and also tapas. Don´t forget to order "grappamiel", a mixed alcoholic beverage made of various grains and honey, extremely popular among Uruguayans. You can't go wrong with this place.
Craft beers for everyone
Address: Montevideo Beer Company– Bulevar España 2614, MAP/ FB / LINK
Montevideo is going crazy over the locally produced craft beers. There are several places where you can jump in on the trend. At Montevideo Beer Company you can get some of the most well-known local brands, such as Davok, Mastra and Volcánica. They offer several types of beer: IPA is the strongest, Stout the dark one and Blonde is, well, the classic blonde beer.
This place has a lot of sitting space, both inside and outside, making it great for group meetings, birthdays and all kinds of celebrations. It is quite packed on the weekends, so we recommend that you arrive early. The terrace has a very clever heating system, so you can sit there even on the chilliest of the evenings. Hamburgers, including a veggie one and salads are on the menu. During the weekends it is possible to find live music acts, so do check their event calendar before going.
Get your Tango fix at a traditional bar
Address: Baar FunFun – Soriano 922, MAP/ FB/ LINK
Tango is one of the most well-known and beloved musical genres of Uruguay. Just as popular as in Argentina, both countries debate where the World´s most famous Tango singer, Carlos Gardel, was born. This topic is still under debate, although it seems that he was actually born in France. It is said that Gardel himself spent some time at Baar Fun Fun, a very traditional venue that opened its doors in 1895, and is currently under the management of the founder´s great grandson. They organize weekly Tango shows, with live music and dancers. You shouldn´t leave the place without ordering "uvita", made of a mix of garnacha and Oporto wines, a secret recipe that has been kept in the family for years.
NIGHTIME FUN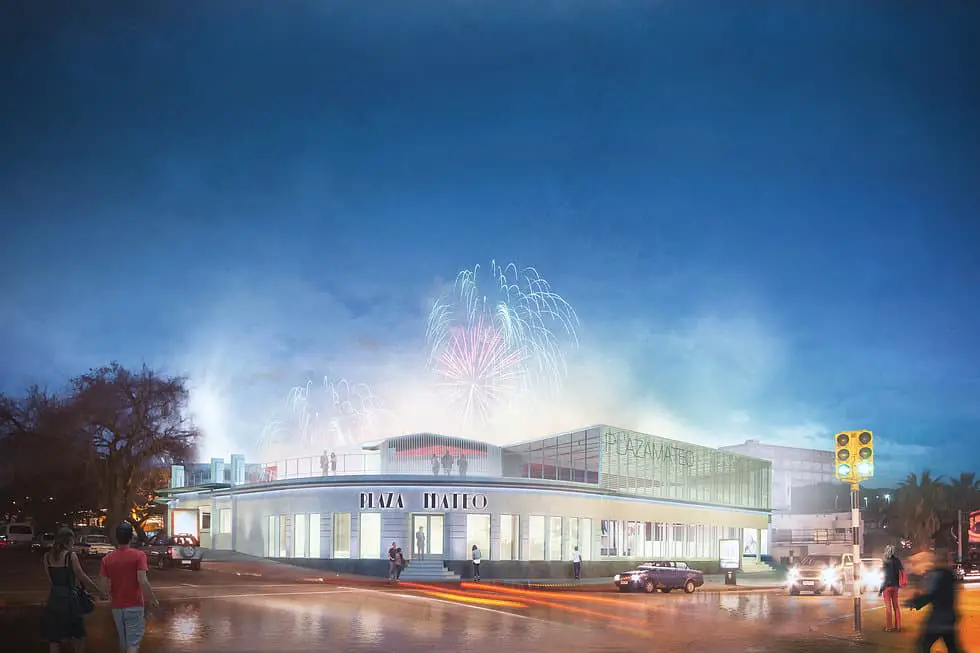 Dance with a view to the river
Address: Plaza Mateo– Avenida Sarmiento & Rambla Pte. Wilson, MAP
Eduardo Mateo was a very famous Uruguayan musician. He died in his fifties and has since become a local legend. Plaza Mateo is named in his honor. This place used to be a theater but it was refurbished just last year and is now a very popular entertainment spot. You will find different venues offering something for everyone:
Lisa Burgers & Drinks does exactly that, serves delicious gourmet burgers and great cocktails. They have a lovely terrace overlooking the seaside boulevard, making it a great plan for the summer.
Sparrow is an outdoor nightclub, located just next to Lisa, very popular among the younger crowds. Cumbia and reggaeton are the music styles of choice.
Volvé Mi Negra is a restaurant and pub that turns into a nightclub during the weekends. The decoration is stylish, food and drinks are amazing and they usually have live acts performing. There is also a very comfortable outdoor space overlooking Ramirez beach. Their music is varied, including rock and roll, funk, EDM and cumbia.
Río Café & Club has an excellent sound system and plays mostly electronic music and alternative rock and roll. They have good resident DJs, but also organize weekly events, welcoming international DJs and bands to perform there. There is a small menu available and some tasty cocktails. Outdoor sitting space is also available at their terrace.
Underground partygoing at Montevideo´s best club
Address: Phonotheque– Miguelete y Piedra Alta ,MAP/ FB
Techno and minimal lovers will find the perfect spot for a night out at Phonotheque. It is a small club, but with one of the best sound systems around. Local DJs know what their audience loves, so you will not find any EDM or other kinds of more commercial electronic music in here. Resident Advisor did a feature on Montevideo´s underground scene and this club was included as one of the best in town, stating: "Going to Phonotheque, feels more like a ritual than a fun night out. People on the dance floor rarely talk or use their phones. Instead, they get lost in the rolling grooves, as the DJs' long blends and expert pacing creates a trance-inducing atmosphere".
THAT'S A BEAUTIFUL SIGHT!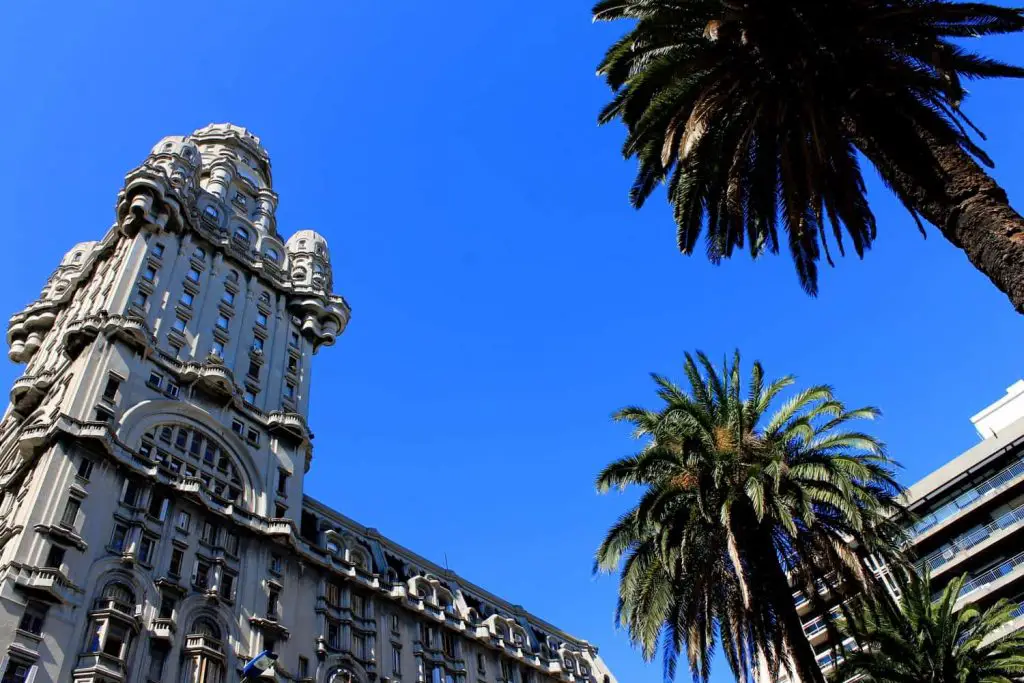 Great spot for a sunset
Address: Plaza Virgilio, Rambla de México y Rambla O Higgins, MAP
Montevideo is a city open to the sea and has several spots around its Rambla to catch the sunset. Virgilio Square is one of the best. Located at Punta Gorda neighborhood, it is a little far away from the city center. Lots of locals gather here, friends playing their guitars, families with their children, many of them with their inseparable mate, all waiting for the sunset to arrive.  Carlos Gardel purchased a house near Plaza Virgilio shortly before his death, you can take a look at it at 1421 Pablo Podestá address. Hemingway restaurant is located right next to Virgilio Square. It is also a good option to grab a drink or a meal while admiring the sunset.
A view of Montevideo's Old City
Address: Palacio Salvo– Plaza Independencia 848, MAP
Palacio Salvo is one of the most remarkable buildings in Montevideo. Its odd shape is a symbol of the city, and it once was the tallest building in South America. Daily tour guides are available and worth your time, as they fill you up with wonderful stories and legends of this old but strikingly beautiful city landmark. You can visit several floors, marvel on the interiors and enjoy a lovely view of Montevideo's Old City and Port. The World's most famous tango, "La Cumparista", was played for the very first time at Café La Giralda, on the same grounds where the Palacio Salvo is located today.
A LITTLE BIT OF NATURE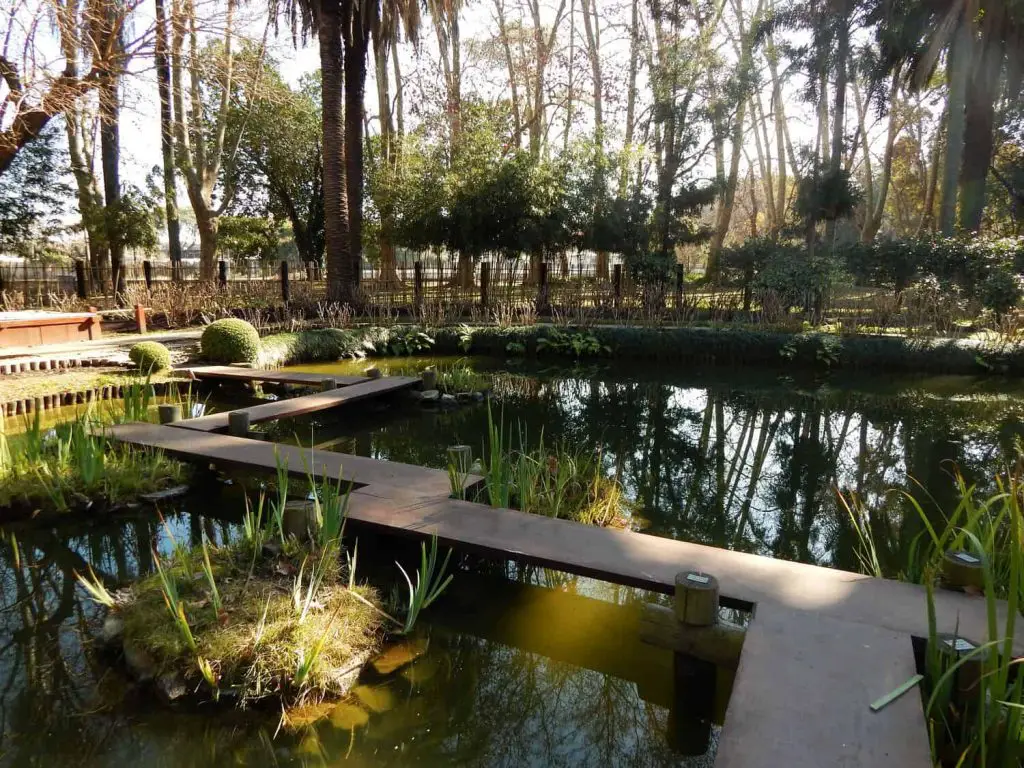 Come close to history in this green area
Address: El Prado – Rambla María Eugenia Vaz Ferreira, MAP/ LINK
"El Prado" means the meadow in Spanish, being a really good name for the 106 hectares' park and the neighborhood it gives its name to. It is an area traditionally associated with the rich cattle aristocracy of the nineteenth century. Since the 1870s these families built luxurious summer holiday homes, some of which became museums or schools.
The Botanical Garden was inaugurated in 1902, a beautiful place to take a stroll and escape from the city noise. Close by, "El Rosedal" is also a lovely place to spend some time in, with several species of roses and other kinds of flowers. Spring is a good time to visit both places.
Every September, La Rural del Prado begins, a very popular event related to Uruguayan agricultural activities, the country´s main economic sector. During one week, the place is filled with people (and livestock!) attending different kind of exhibitions and competitions, enjoying a variety of food, concerts and parties.
Escape the city while enjoying some fine wines
Address: Bodega Bouza– Camino La Redencion 7658, MAP/ FB / LINK
Just outside Montevideo, approximately 25 minutes away from the downtown area, you will find wine cellar Bodega Bouza. Inaugurated in 1942, it is a family endeavor producing several varieties of wine, such as Albariño, Chardonnay, Merlot, Tempranillo and Tannat.
It is hard to believe this place is so close to the city, located in the beautiful countryside and right next to the vineyards. In addition to the lovely surroundings and the delicious wine, you will find a restaurant that serves lunch daily and a classic cars and motorcycles collection.There are daily tours through the vineyards, winery and cellar, which was fully renovated in 2002. Of course, wine tasting is also available and highly recommend. This is a truly great place to reconnect with nature and traditions.
PARKS
Enjoy a picnic in the park
Address: Parque Rodó park– Julio Herrera y Reissig 736, MAP
Parque Rodó is the park that gives its name to the neighborhood where it is located. The park was created in the late nineteenth century. It has an artificial lake, a playground for children, an amusement park, a Spanish style square, a casino, several restaurants and a fantastic location, right next to the Ramirez beach. It's one of Montevideo's most beloved parks, a place where people like to gather with their family or friends. Picnics under the trees with a view of the sea are a favorite among the locals. On Sundays you can visit the market selling clothes, furniture and handicrafts. During the summer months you can also see a fantastic sunset from the Ramirez beach.
LET'S GET CULTURAL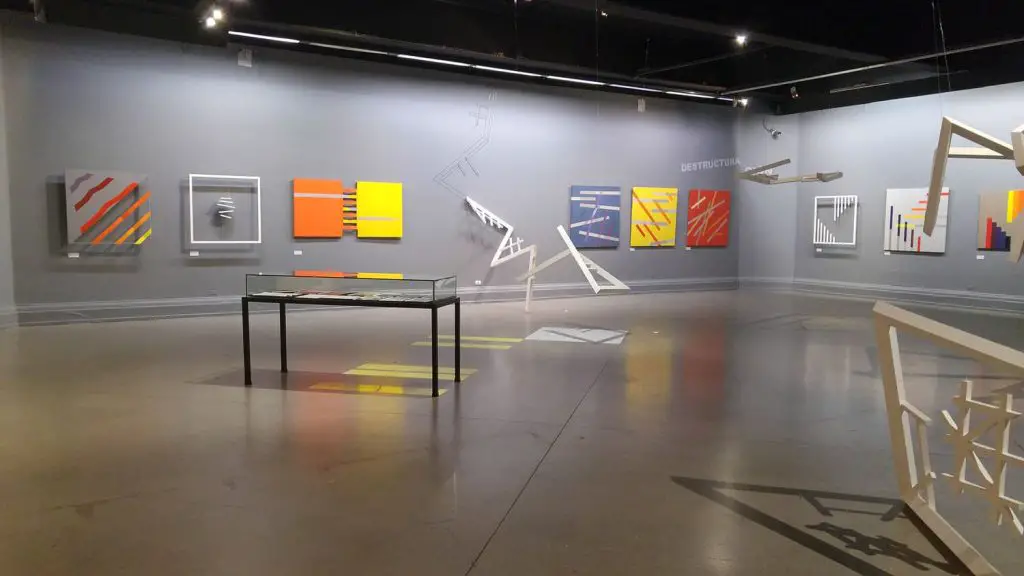 Walking tour around the oldest area in Montevideo
Address:Old City neigborhood– From Plaza Independencia to Rambla Francia ,MAP
Must do activity while in the city. This area used to be surrounded by the Old City walls, which no longer exist today. Only the Old City gate remains, located just at the end of Independencia Square. This is a very important location, with a grand statue of Uruguay´s national hero, José Gervasio Artigas, right in its center. Artigas Mausoleum is located just below his statue and it is possible to visit it. There are several interesting buildings surrounding the square, such as the Palace of Justice and the Palacio Salvo.
Once you pass the Old City gates you step into Sarandí Pedestrian Street, the heart of this area. At Matríz Square, one of the oldest squares in Montevideo, you will see the "Cabildo", the old government building, the Cathedral and several beautiful buildings from the nineteenth century. José Torres García Museum, one of Uruguay´s most famous artists, is also located at Matríz Square. Other museums in the area include the José Gurvich Museum, an abstract painter such as Torres García, and the MAPI, Museum of Museum of Pre-Columbian and Indigenous Art. At the end of Sarandí Pedestrian Street you will find Zabala Square, considered as one of the most beautiful in Montevideo.
Daily free waking tours depart from the Independencia Square to explore the area.
Uruguayan art near the park
Address: Museo Nacional de Artes Visuales– Tomás Giribaldi 2283 ,MAP/ FB  
Lovely museum located in front of Parque Rodó park. It holds temporary exhibitions, and has a permanent collection of paintings and sculptures of some of the most renowned Uruguayan artists, including Juan Manuel Blanes, José Cúneo and Joaquín Torres García. Juan Manuel Blanes´s portrait of 19th century high society lady, Doña Carlota Ferreira de Regunaga, is in display and it is probably the most well-known painting in the country.
The museum organizes guided tours and workshops, and there is also an open art library. They have a lovely front garden with some interesting sculptures, including one by Joaquín Torres García.
Local street culture open to everyone
Address: El Bajo de Ciudad Vieja– Juan Carlos Gomez y Piedras, MAP/ FB / LINK
Walking around the Old City neighborhood, you suddenly step into an alternate dimension. Incredible graffiti filled walls welcome you when you arrive to El Bajo area. It used to be an abandoned place, but it has come back to life thanks to the work of local independent artists, some of which have their workshop and exhibition hall at Casa Wang, a must see place at El Bajo. Illustrators, muralists, painters and designers coexist there and create some really amazing pieces. Weekly events and workshops are organized, being a place where you can feel the pulse of the local culture. It is important to check the schedule before showing up there, as it is closed on some days.
You should also stop by Casona Mauá, an 1870 house which used to belong to a very wealthy business man. It has been completely refurbished and has recovered its splendor, recreating the atmosphere of the late nineteenth century.
DON'T BE LAZY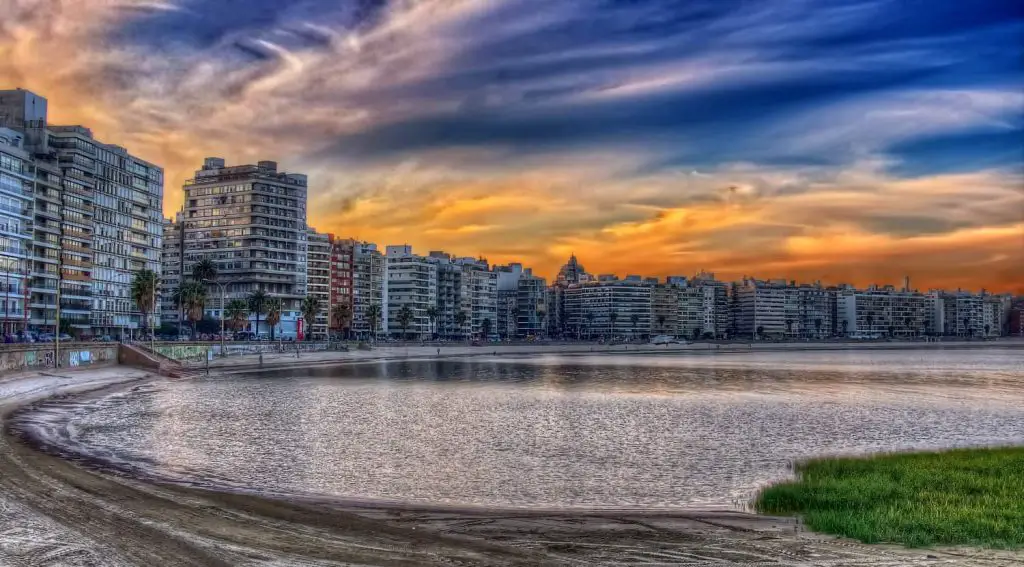 Bike around the seaside boulevard
Address: Rambla de Montevideo– Starting at Rambla México and finishing at Rambla Francia, MAP
Montevideo´s Rambla is beyond doubt on of the best places to go for a bike ride. "La Rambla", as Uruguayan calls their seaside promenade, is a 22 kms long stroll, passing through several of the city´s neighborhoods and beaches. This is probably one of Montevideo´s most beloved places, where locals go to hang out with their friends, stroll with their families, sunbathe in the summer or drink a warm mate with bizcochos during the winter. And also ride their bicycles! Some areas of the Rambla have a separate bicycle lane, while in others you should be more careful as there is a big number of people, dogs and children passing by. You can rent a bike at your hotel and enjoy the ride as a local!
Kitesurfing in the city
Address: Playa Malvín– Rambla República de Chile ,MAP
Kitesurfing is a new sport in Uruguay in comparison to football, but in the last ten years it has gained a lot of popularity. Montevideo is a windy city due to its location. The beaches are not great to surf, but are fantastic for kitesurfing. Malvín beach is one of the places where the locals gather to catch the wind and ride the waves. This is a lovely place to relax, as it is located a bit far away from the downtown. If you dare not try this sport, you can grab a drink at one of the restaurants and bars nearby and watch the kitesurfers. In the summer months you can sunbathe and take a dip in the Río de la Plata. The water is not as pristine as in other Uruguayan beaches but it will for sure keep you cool.
SHOPPING TIME
Morning at the flea market
Address: Tristán Narvaja market– Dr Tristán Narvaja 1545 ,MAP
Tristán Narvaja is probably the most well know and traditional flee market of Montevideo. It is quite hard to summarize what's up for sale, as all kinds of different items are on display: books, furniture, antiques, old magazines, kitchen ware, clothing, and the list goes on. The atmosphere of the market is as unique as the goods available. This is a good place to try some of Uruguay´s street food. For instance, "tortas fritas", fried dough with or without sugar. Not a good idea of you are on a diet. Also, if you are able to pass a vendor selling "choripan", basically a sausage with bread and sauce, you should definitely give it a try.
A shopping center with a dark past
Address: Punta Carretas Shopping– José Ellauri 350, MAP/ FB / LINK
Punta Carretas shopping used to be a prison until 1986. It was then closed and reopened its doors in 1994. It is not easy to believe its past looking at it today, as the beautiful old building has been completely transformed. More than 200 shops are open daily, from 10 am to 10 pm. It also has an entertainment complex with cinema, an amusement park and a food court. This is a good place to do some retail therapy while taking a look at a historic place. Also a good alternative on a rainy day, especially of you are travelling with children.
DAY TRIP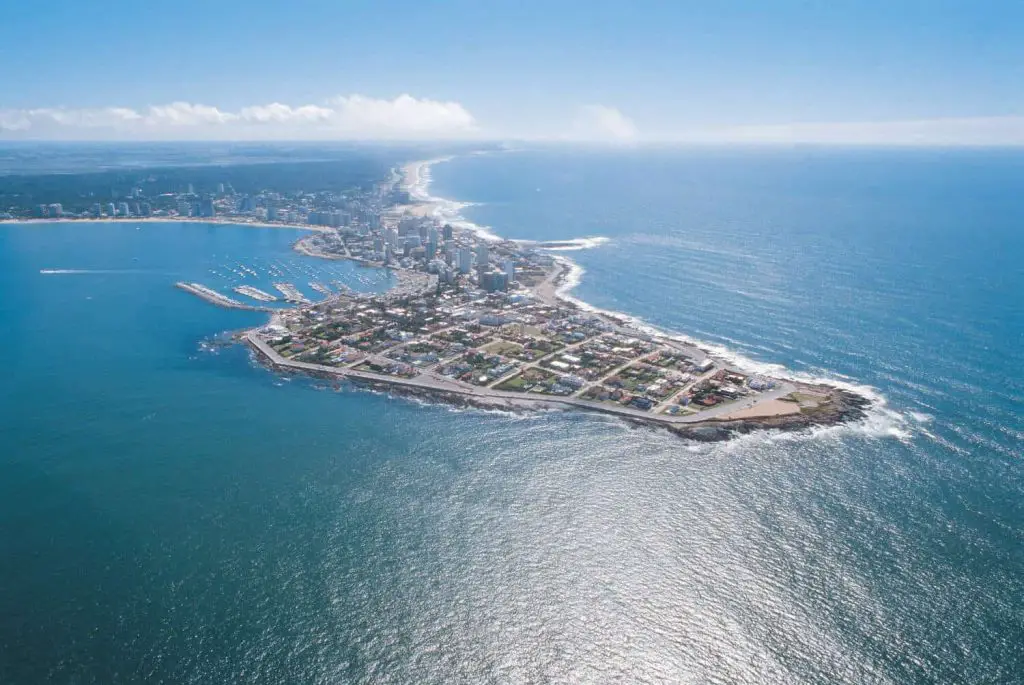 Glamorous beach-side city with something for everyone
Address: Punta del Este– Ruta Interbalnearia, KM 126, MAP
Two hours away from Montevideo, you can find Punta del Este. It is a worldwide known hot spot, filled with visitors during the summer. Most come from Argentina and Brazil, but there has been an increase in tourists coming from Europe and other regions. There are activities for people of every age and for all tastes. You can relax at the beach, do some watersports, such as waterskiing and surfing, walk around its lovely marina, try your luck at Conrad Hotel's casino and stroll with your family around Gorlero Avenue.
Punta del Este is at its best when it is warm, but is also enjoyable all year round, thanks to its beautiful surroundings. Nearby is the seaside town of José Ignacio, a lovely fishermen village that has gained status as one of the most exclusive places in the area. Yes, there are pricey restaurants and hotels. But there is also a charming white town, with a pretty beach and a very calm atmosphere. The road that takes you from Punta del Este to José Ignacio is probably one of the most scenic in the country. In this road you will find La Barra and Manantiales, two small but busy towns. Here you can find some great surfing spots, as well as many stores, restaurants and bars.
ENTERTAINMENT
Get your cultural fix at a beautiful old theatre
Address: Teatro Solís– S/N, Buenos Aires, MAP/ FB / LINK
Located in the Old City area, at Independencia Square, this theatre is one of Montevideo´s most famous landmarks. Inaugurated in 1856, many memorable artists performed there, such as Enrico Carusso, Marcel Marceau, Sarah Bernardt and, of course, Carlos Gardel. The fabulous neoclassical building was closed during several years to the public and started falling in decay. Fortunately, in the 2000s it was fully refurbished and today there are weekly events, such as opera, plays and concerts. You can check their activity calendar here. Guided tours of the building are available. If you get hungry you can visit luxury restaurant Rara Avis, where you can indulge your gourmet cravings.
Dance to the rhythm of ancestral cultures
Address: Candombe comparsas – Palermo and Barrio Sur areas, MAP
Candombe is the generic name received by the music and dances of African origin, created by the African people that were brought as slaves to this region during the seventeenth and eighteenth century. It is one of the most popular cultural manifestations in the country and a must see for any visitor. In 2009 candombe was included in UNESCO´s Representative List of the Intangible Cultural Heritage of Humanity.
Candombe music is played by "comparsas", a group of people playing drums, each with a different name and sound, joined by dancers and other typical candombe characters. The comparsas gather every weekend, mostly on Sundays, to play and march through the streets, usually joined by people dancing and enjoying their beats.
The best places to see comparsas is the Palermo and Barrio Sur area. A very traditional comparsa named "Valores de Ansina" gathers on Sundays at 6 pm, at the corner of Magallanes and Gonzalo Ramírez streets, and visitors are welcome to join them. There are many more comparsas, playing at different days and times, so you should check with a local beforehand.
Local tips by Cecilia Juambeltz