25 Cool Things to do in Transylvania
Free Transylvania Travel Guide for 2021
Ever heard of Transylvania, a place somewhere in Eastern Europe that's supposedly beautiful and mysterious? If the answer is yes, you're probably thinking of vampires hiding in medieval castles surrounded by dramatic landscapes… without knowing where that is actually!
In fact, Transylvania is so MUCH more!
In this guide we will share with you our favorite highlights of this incredible Romanian region.

TIME FOR A MEAL
1. Delight your senses with traditional cuisine 
Address: Laci's jerry (Laci csárda) – Morii street nr. 27, Târgu Mureș, Mure county MAP / FB / LINK
After taking a stroll in the center of Târgu Mureș and paying a visit to the famous secession Culture Palace, head to the well-known Laci's jerry, being at a walking distance from the city center.  Hospitality and traditional Transylvanian cuisine are well-known throughout the world, and here you can delight your senses with Jókai bean soup served in house bread, pork chops specialties with baked beans, and the famous Gulas, in the company of the city's elite musicians, masters of cembalo, violin and bass, in a modern and glamorous ambience. The price range is average, 25 Euros will be enough for a meal from starter till the dessert.
2. Pamper yourself with a delicious brunch
Address: Via restaurant – Inocentiu Micu Klein street nr. 6, Cluj Napoca, Cluj county MAP / FB / LINK
The restaurant is located in an architectural monument from the 18th century in the pedestrian area of the old city of Cluj Napoca, behind the city wall. Renovated and converted with loving skill and attention to detail in order to regain its former charm and retain the baroque architectural features of the house, the restaurant offers a fascinating atmosphere for an elegant dinner. Book a table and delight yourself with food made with love: pasta, risotto, pork are all on the menu, or you can choose from the Specials which changes according to the season to offer high quality, fresh local food. It is a bit pricy, but the quality definitely worth the price.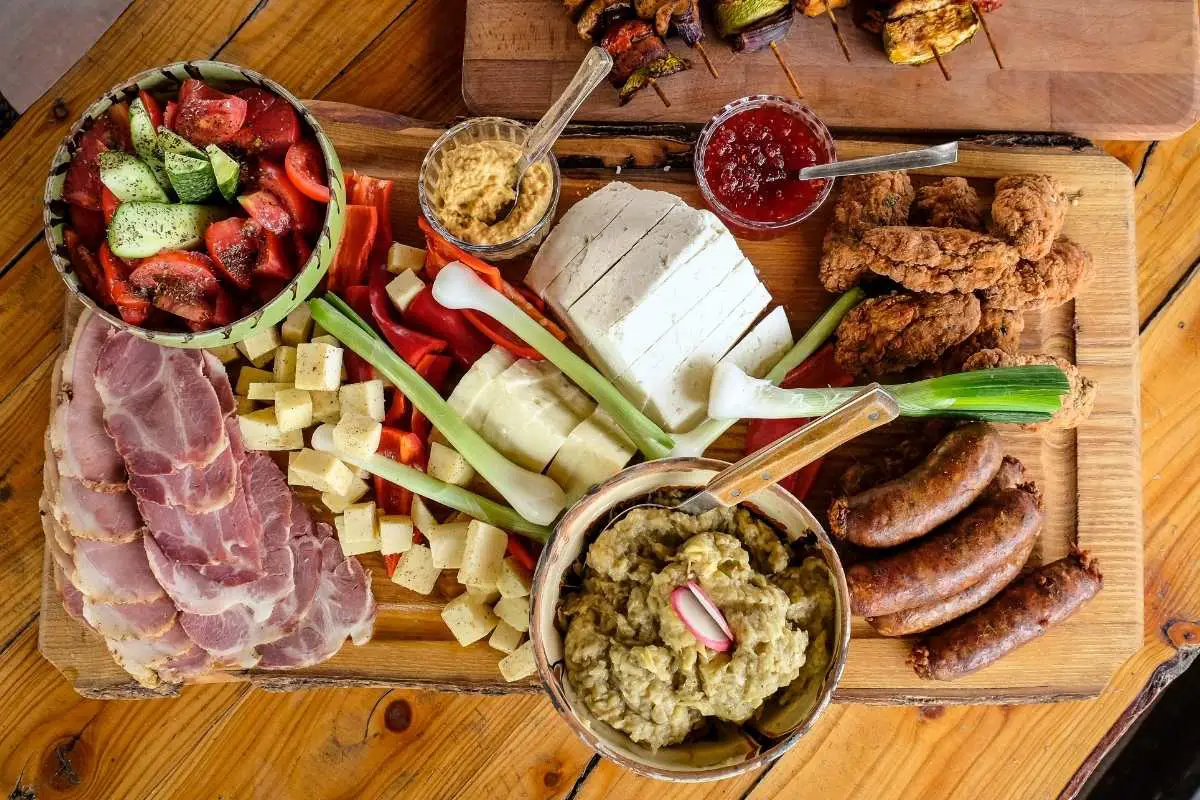 3. It is all about food at this festivals
Address: Potato Festival – Central Park, Miercurea Ciuc, Harghita county MAP / FB/ LINK
and Cabbage Rolls Festival – Praid, Harghita county MAP / FB/ LINK
The potatoes and cabbages were always very important ingredients in the Szekler people's kitchen. The Szeklers, Hungarian speaking people, living mostly in Harghita, Covasna and Mures counties, actually name the potatoes in three different ways: "pityóka, krumpli, burgonya" and you can find many plantations along the road if driving in these counties. To celebrate this marvelous plant, every summer locals organize the Potato Festival in Miercurea Ciuc, where the cooking teams in competition come up with hundreds of potato recipes, all very delicious and free to try for anyone. In September, the Cabbage Rolls Festival is on after the cabbage harvest in Praid, which means again pamper for any stomach. If you like it, search for Polenta, Chimney Cake, Plum or other festivals as well in the region throughout the summer and autumn months. In wintertime you can take part in a traditional pork slaughter, and see how the pork is processed and prepared for the cold months and of course, have a tasting of traditional pork dishes.
4. Good food in old Sibiu
Address: Crama Sibiul Vechi – A. Papiu Ilarian street nr. 3, Sibiu, Sibiu county MAP / FB / LINK
Located on a small alley which binds the two city towers to the Large Square, in the cellar of an old building of the 15th century, offers a wide range of traditional Transylvanian dishes from starters like cheese plate with onions to wide variety of soups, followed by cabbage and potato dishes with pork meat and delicious desserts, some of them made of potatoes as well, like the plum dumpling (szilvás gombóc in Hungarian) being an important dish in the Transylvanian cuisine. There is not much space, so book your table ahead, mainly during the summer, weekends and festival season. After a stroll in the center of Sibiu, European Capital of Culture in 2007, it is the perfect place to finish the day and feel the atmosphere of the Transylvanian hospitality.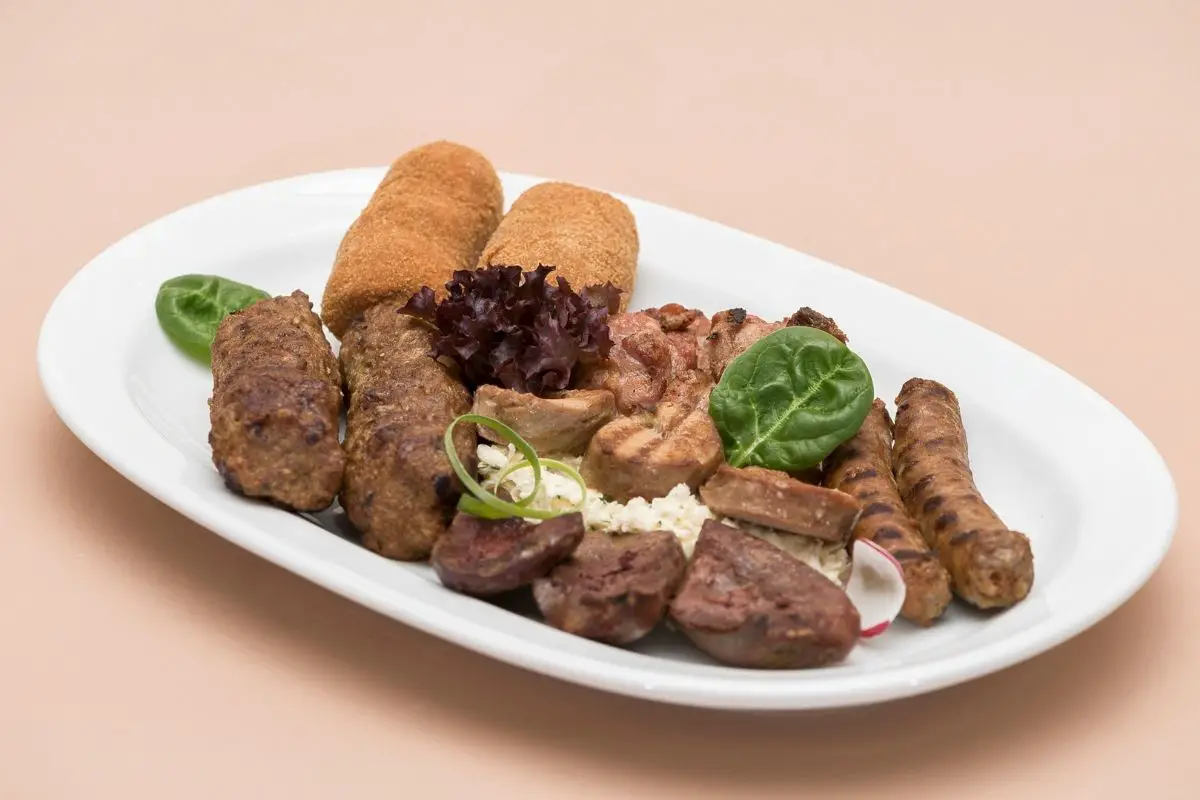 5. Eating on the countryside – a must have experience in Transylvania
Address: "Gerendás" restaurant – 322 A/4 Ghindari, Mureș county , MAP / FB / LINK
Saltyland lays in the heart of Transylvania, and offers many sights for visit related to this precious mineral, like the Salt mine in Praid with Europe's biggest salt reserves, the Bear Lake in Sovata and many others, where you can easily get enchanted for a couple of days. In between these magical sites, you can find the "Gerendás" boarding house and restaurant opened in 2016 in the vicinity of Sovata city, on the road between Ghindari and Chibed villages. The extraordinary beauty of the boarding house is given by the pure representation of the rural elements and the traditional restaurant offers a wide variety of local dishes. If the weather is good, you can sit outside on the terrace and eat with a view. Don't miss the meal starter slug of local brandy (Hungarian: pálinka, Romanian: pălincă), the special brandy traditionally made from plums, with around 45% of alcohol, it makes you eat double portion afterwards.

GRAB A DRINK
6. Enjoy wine with design
Address: Crush Wine Bar– Victero Deleu street nr. 1, Cluj Napoca, Cluj county MAP / FB / LINK
Opened three years ago, rapidly became one of the best bars in Cluj Napoca. It is located in the heart of the city, the best place for wine lovers, offering a wide range of Romanian and international wines, cool design and super atmosphere. It has a great terrace to sit outside on warm days, wine for everyone's taste, and good food if you need to grab a bite between two glasses. I would recommend the shrimp & truffles pasta if you want to try something extremely delicious, but there are a lot more to try. Great place for an after stroll drink or a night out with friends. Also, look out for their stand at some of the great festivals in summer: Tusványos Free University, Electric Castle Festival, Untold Festival etc.
7. Enjoy multicultural entertainment in Oradea
Address: Moszkva Cafe and Bar – Moscovei street, nr. 8, Oradea, Bihor county MAP / FB / LINK
In a few words: old building, nice place, good pub, cheap drinks and lots of nice people. And this is all what you need after exploring the beautiful city center of Oradea. Moszkva Cafe, an independent multicultural and entertainment center offers no worries and good concerts. You can go with friends, or if you are alone, you are going to find there some for sure. Great place with unique paintings on the walls, awesome music and wonderful people. The first time you will go in, you will definitely fall in love with the place with its unique atmosphere. In the hot summer days in Oradea, there is a retro garden waiting for you to enjoy your drink in a breeze.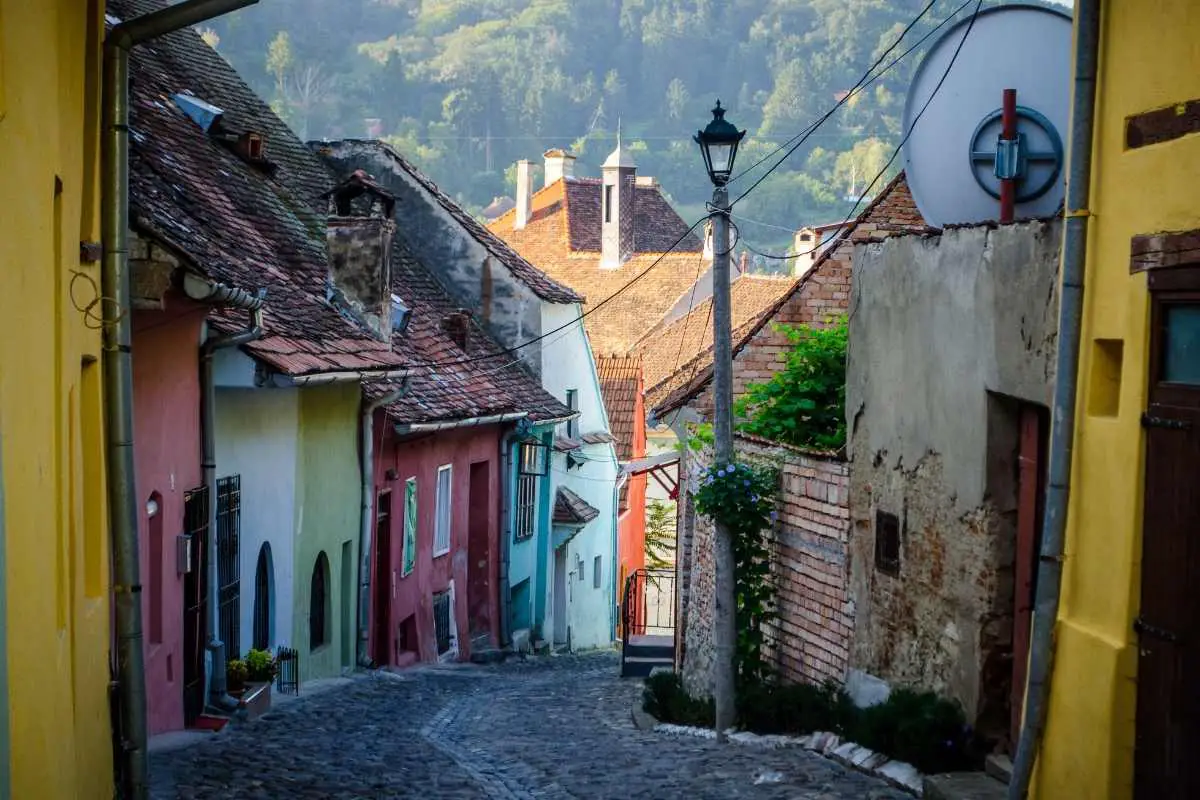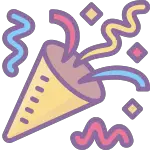 NIGHTIME FUN
8. Party all night long like a student
Address: Club Midi – Berariei street nr. 6, Cluj Napoca, Cluj county, MAP / FB / LINK
Cluj Napoca is a vivid city with more than 150.000 students from all around Europe, therefore the nightlife here is very busy: pubs and clubs are scattered around the downtown, where everybody can find something suitable for their taste and pocket, before heading to the Club Midi for the biggest Friday parties. Famous for its electronic music, it has been posted to the honorable 26th place in Top 100 Club DJ Mag. During the "Party Season", every weekend a famous DJ is hosted here: big names and all the quality electronic music labels have spent a night here. The Club Midi is the ideal place to savor the lively nightlife in Cluj Napoca.
9. Experience exclusive nigh-time fun
Address: Fratelli Lounge & Club – Corneliu Coposu boulevard nr. 1, Timișoara, Timiș county MAP / FB / LINK
Opened in 2008 November, by bringing the concept of exclusive parties and social events from the capital city, Fratelli Lounge & Club Timisoara offers all what you need to spend a weekend to remember with thematic parties, exclusive design, live music and special guests like Waldeck, Loredana Groza, Vama, Horia Brenciu, Vunk, DJ Armand Sylvain, DJ Villanova Adrien and many others. With its elegant design, delicious cocktails and good music, it is a best place for an exclusive night-time fun. Terazza Fratelli is the summer location on the shore of Bega river, the best place to fill up your batteries with lounge music, cocktails and fusion cuisine.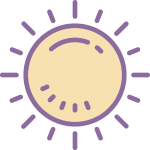 THAT'S A BEAUTIFUL SIGHT!
10. Watch the sunset at Transfăgărășean
Address: Transfăgărășean road – Between Bascov (Argeș county) and Cârțișoara (Sibiu county), MAP / FB / LINK
Some of the traveling magazines states this is the most scenic road in the world. Well, maybe there are similar spectacular ones, but we can definitely state, that this is the most beautiful in the  country. The road was constructed in the '70s with a 90 km length and 578 viaducts and bridges offers a beautiful ride by car, motorbike, or for the adventurous ones, why not, by bicycle. Just try to avoid weekends, when it is quite packed. Built as a military route on Ceauşescu's order, it winds up and over the towering Făgărăș Mountains. The road zigzags up a barren valley to Bâlea Lake and through a 900 m-long tunnel, before continuing down on the other side. Closed wintertime for cars, it can be reaches also by cable car, and on the top you can have coffee near the Bâlea lake and have a look at the grandiose Ceaușescu villas, or climb the highest peak in Romania, the Moldoveanu to 2544 m. In wintertime, you can try the Hotel of Ice with its restaurant and bar in Făgăraș Mountains built from huge blocks of ice from the Bâlea Lake.
11. A Privileged View from Up and Down
Address: The Clock Tower – Piata Cetatii, Sighișoara, Mure county MAP / FB / LINK
Sighișoara still stands as one of the most beautiful and best-preserved medieval towns in Europe. Designated as a World Heritage Site by UNESCO, this perfectly intact 16th century gem with nine towers, cobbled streets, burgher houses and ornate churches will amaze you at any time of the year. Sighisoara's main point of attraction is the Clock Tower, also known as the Council Tower, built in the second half of the 14th century. You can have a great view of it with a drink at Piata Cetatii, before you go on the top of the Clock Tower and look down on the red-tiled roofs of the Old Town and see intact 16th century Saxon houses lining the narrow cobblestone streets. Admission is charged, and look out for the schedule which is different in summer and wintertime.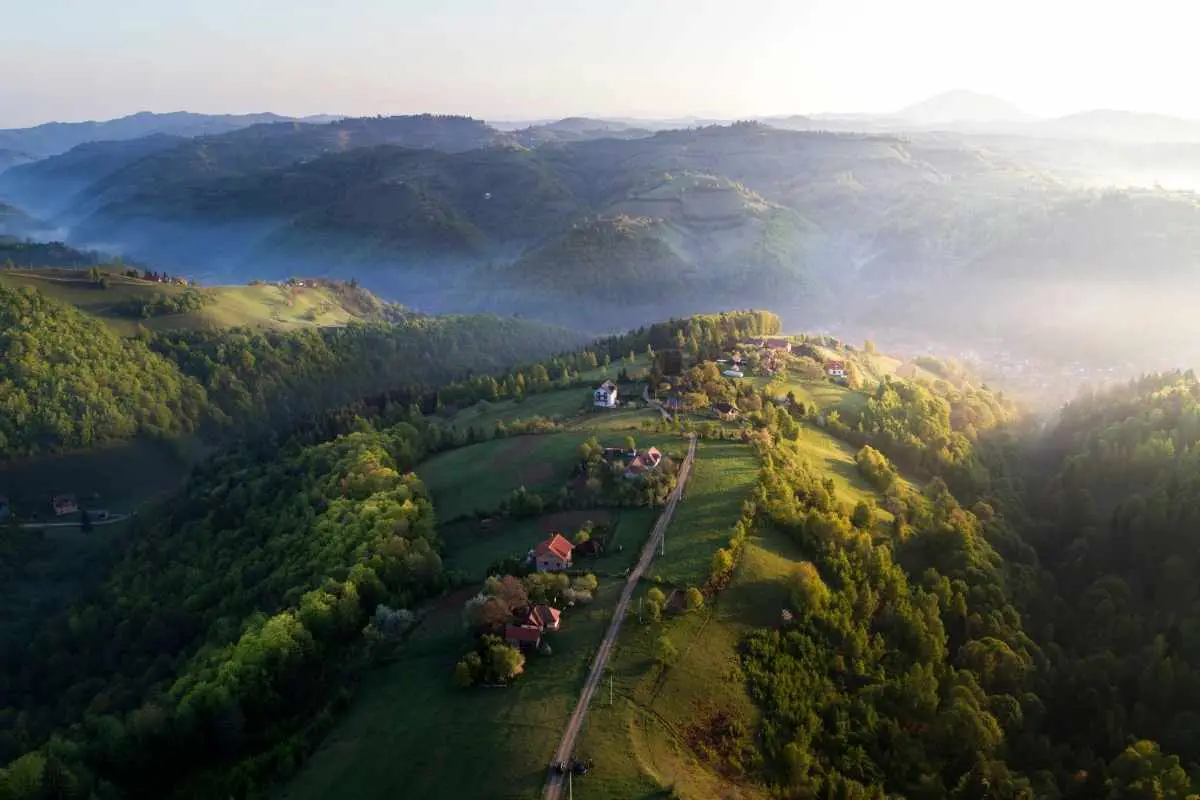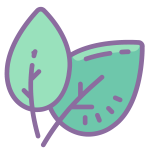 A LITTLE BIT OF NATURE
12. Try the trails of the Eastern Carpathians
Address: Eastern Carpathian Mountains – Rodnei Mountains, MAP, FB, LINK, Călimani Mountains, MAP / FB / LINK
Transylvania has unique and various trails to bike around: high mountains, hills and huge plateaus of the 'Carpathian Garden' are waiting for you. They are suitable mostly for mountain bikes, with road bikes you have to go along the cars on the national roads. You can rent bikes in many places, or bring along your on one, and just go up in the mountains. Forest trail roads are available almost everywhere, and from spring to late autumn, there are MTB competitions going on every weekend. Try to go in groups, not alone, and before going out, be aware that you can meet animals on the road. Definitely have the Salvamont number saved in your phone and be prepared with maps and good mobile applications, like Munții Noștrii, before you hit the road. From North to South of the Eastern Carpathian mountains offers a wide range of biking possibilities, starting in the Rodnei Mountains with its unique flora and fauna, continuing to the Călimani Mountains, an immense andesite barrier between the two former provinces, Moldavia and Transylvania and finishing in Ciucaș Mountains endless possibilities are awaiting for discovery in the Eastern Carpathian Garden.
13. The land of mineral and salty waters
Address: Bear Lake, Sovata, Mureș county MAP / FB / LINK
Transylvania is very rich in thermal springs due to the volcanic activity in the past, the water is widely used both for drinking and therapeutic purposes. The region has a number of resort towns, famed for their mineral water and mineral mud. You can also find the mofetta here, which is a 'sauna', the origin of post-volcanic gases, thought to benefit cardiovascular conditions, where patients stand for up to 20 minutes while the heavier carbon dioxide gas swirls around their knees and is absorbed by the skin. For salty water, experiences, Sovata is one of the most popular vacation cities in Transylvania. Many people come here every year for different therapeutic purposes, as the air and salt is good for body and health. The Bear Lake is the only European heliotermic lake (gather and absorbs the heat from the sun), and it's salt concentration is 8-10 times higher than the sea-water. For further salty water check out also Ocna Sibiului, for mineral water SPAs look out for Tușnad-Băi, Praid and Covasna, for mofettas and mineral waters head to the small resorts of Harghita and Covasna counties.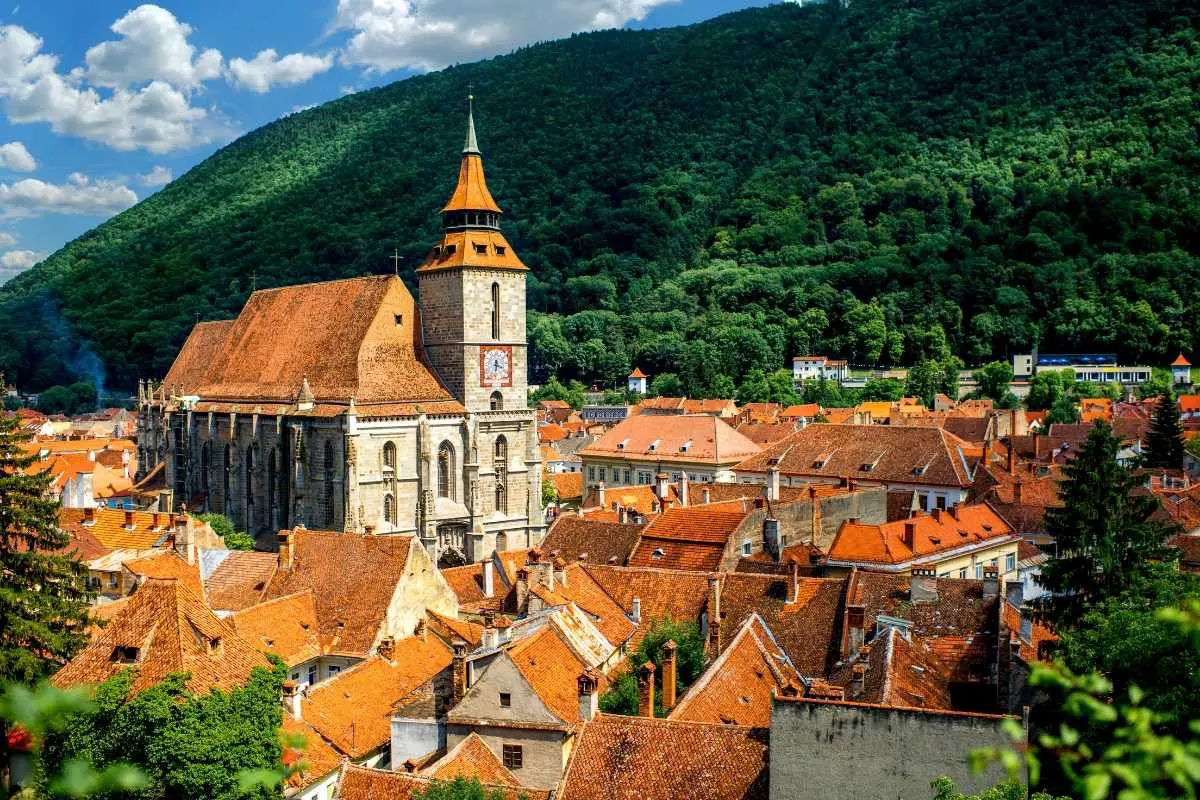 14. Discover the caves of the Western Carpathians
Address: Apuseni Mountains – Sudrigiu nr. 136, Rieni, Bihor county, MAP / FB / LINK
The Apusen Mountains, also called "The Western Carpathians" offer a big variety of landscapes on a relative small surface and are easy accessible on the thousands of kilometers of forestry roads. The landscape is breathtaking: open pastures alternate with forests and the underground level hosts approximately 1500 caves, where you will not only find unusual ones formed in limestone rock, but also ancient underground glaciers.  The most famous is Scărișoara cave, located at 1.165 meters high, having a length of 720 meters and with a 4.000 years old glacier it is the largest underground glacier in Europe. The Apuseni Mountains offer also great opportunities for other sports like climbing, trail running, mountain biking and cannoning. For culinary experiences, local people always welcome you in small guesthouses with authentic atmosphere and delicious food.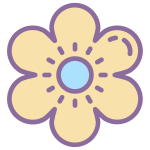 NATIONAL PARKS
15. Enjoy a day out on the land of bears
Address: Piatra Craiului National Park – Visitor Center: Toplita street nr. 150, Zărnești, Brașov county MAP / FB / LINK
Piatra Craiului Massif was declared as natural reserve already in 1938, due to the unique character of the massif, it's biodiversity and landscape. It is a perfect destination for one day or weekend visits from Brașov city. The fauna is particularly rich, counting 35 endemic species, like butterflies, fishes, reptiles, birds, mammals and the most popular large carnivore in the Carpathian mountains, the brown bear. It is well known that the Carpathian Mountains are home to wolves, lynx and Europe's largest population of brown bears. Due to the spectacular beauty of the mountain, the visitors' number is increasing year by year. A new Visitors' Centre has also been constructed with displays (3D model of the massif, replicas of a cave and a sheepfold, various theme displays, dioramas, etc.), a tourist information point, a conference room and a classroom, the administration's offices and rooms for rent. In every October the popular Piatra Craiului Marathon gathers together hundreds of trail running people who are racing in one of the hardest trail running competition in Romania in the 42 km or the 21 km distances with spectacular views.
16. Don't miss the stunning view of the Bicaz Gorges – Hășmaș National Park
Address: Bicaz Gorges -Hășmaș National Park – Visitor Centre: Main street 644, Izvorul Mureșului, Harghita county , MAP / FB / LINK
Extending on a surface of almost 7000 hectares, the Bicaz Gorges – Hășmaș National Park offers endless possibilities to spend the day in the nature. For those, who don't like to climb, a journey by car through the stunning road between the gorges can offer an experience definitely to remember. Don't miss also the view of red Lake (Gyilkos Lake in Hungarian, Lacul Roșu in Romanian), the largest barrier lake in the Eastern Carpathians. Home to a beautiful legend, the lake's name is coming from the reddish alluvia deposited in the lake by the Red Creek. For those who are up to some kilometers of walking/climbing, there are almost 20 touristic routes awaiting to be discovered in the national park, and if this would not be enough, a brand new via ferrata route was inaugurated on the cliff above the lake, offering an epic view for the adventurous ones.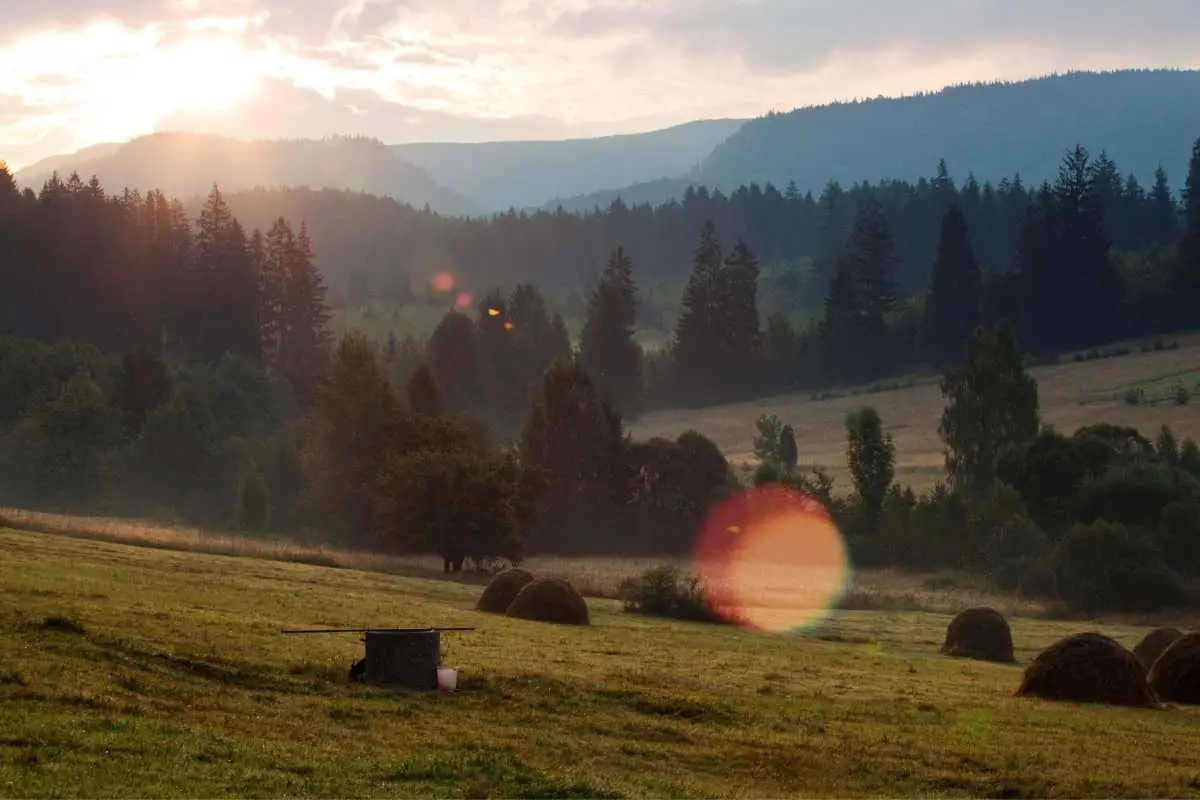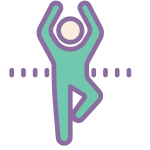 DON'T BE LAZY
17. Bungee jumping in Râșnov
Address: Râșnoavei Gorges   – 7 km form Râșnov, Brașov county , MAP / FB / LINK
Râșnoavei Gorges are home to many adventures: three Tyrolean traverses of different lengths, rafting, cannoning and kayaking, paragliding and parachuting possibilities are awaiting for tourists, but the most thrilling adventure is offered by the highest bungee jump in Romania with its 140 m height, a unique life experience for travelers searching for high adrenaline activities. Book a couple of days in advance, and after you take a look at the renewed Râșnov castle, stroll around the gorges to accumulate the courage, go for the big jump… Be prepared: you will be taken up in a small lift between the two cliffs above the valley, have a couple of seconds to make sure you really wanna to that and JUMP!
18. Try the adventure parks of Transylvania
Address: Balu Park – Harghita-Băi, Harghita county, MAP / FB / LINK
If you are done with the cultural activities and want to boost up your adrenaline level, head to the numerous adventure parks in Transylvania, where you can have fun with the whole family. All parks have different routes according to everyone's physical condition, well-trained instructors and guarantee a couple of hours of fun. They are opened whole year, but offer more opportunities form spring to autumn, for winter openings, check the websites before the visit. Balu Park, with the longest Tyrolean traverse of 985 meters, is located in the heart of Harghita mountains and offers also accommodation and other entertainment programs according to the season. If you are near Brașov, look for Parc Aventura Brașov, just outside the city, and 15 minutes from Cluj Napoca, at Feleacu, you will find Adrenalin Park.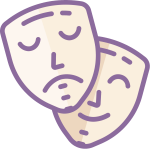 LET'S GET CULTURAL
19. Back in medieval times
Address: Corvin Castle – str. Castelului 1-3, Hunedoara, Huedin county  MAP / FB / LINK
Corvin Castle, also known as Hunyadi Castle or Hunedoara Castle is one of the largest castles in Europe and figures in a top of seven wonders of Romania. The spectacular Gothic-Renaissance castle was built by the Anjou family on the site of a former Roman camp, serving as a fortress until the mid-14th century when it became the residence of Transylvania's voivode, Hunyadi János (Ioannes Corvinus in Latin, Iancu de Hunedoara in Romanian), and he upgraded the fortress transforming it into a stunning castle. Host and a subject for many prestigious cinema productions, it was included by Huffington post among the top 10 Castles from Around The World That Are Straight Out Of Fairy Tales. The tour of the castle starts by passing the impressive wooden bridge and guides you to the Ladies' Chamber with 19th century furniture, climbing up the spiral staircase to the Diet Hall, which is decorated with medieval flags, admire the Bear Pit afterwards and see the dungeon and torture chamber and you can also climb to the Capistrano Tower. In the Knight's hall a small collection of armors and weapons is waiting for the tourists to discover. The castle hosts various events throughout the year like opera nights, Transylvanian traditional professions exhibitions.
20. Discover the myth of Dracula
Address: Bran castle – Bran, Brașov county MAP / FB / LINK
The famous Bran Castle near Braşov is one of Transylvania's top tourist attractions. High above a valley perched on a rock with a flowing river below, surrounded by an aura of mystery and legend, perched high atop a 200-foot-high rock, Bran Castle owes its fame to its imposing towers and turrets as well as to the myth created around Dracula. The castle is now a museum open to tourists, displaying art and furniture collected by Queen Marie, and has become a destination for over 500,000 visitors each year who can delight in countless activities such as music festivals, children's pageants, and food fairs. Recognizing that Bran was the inspiration for Dracula's Castle in the Bram Stoker's celebrated novel, "Dracula", visitors can enjoy rooms dedicated to Transylvania's most famous count. Evidently, visitors should make the distinction between the historic reality of Bran and the character of the Count in Bram Stoker's novel, but travelers are still invited to experience the history, the myth, the intrigue and the magic of this wonderful place.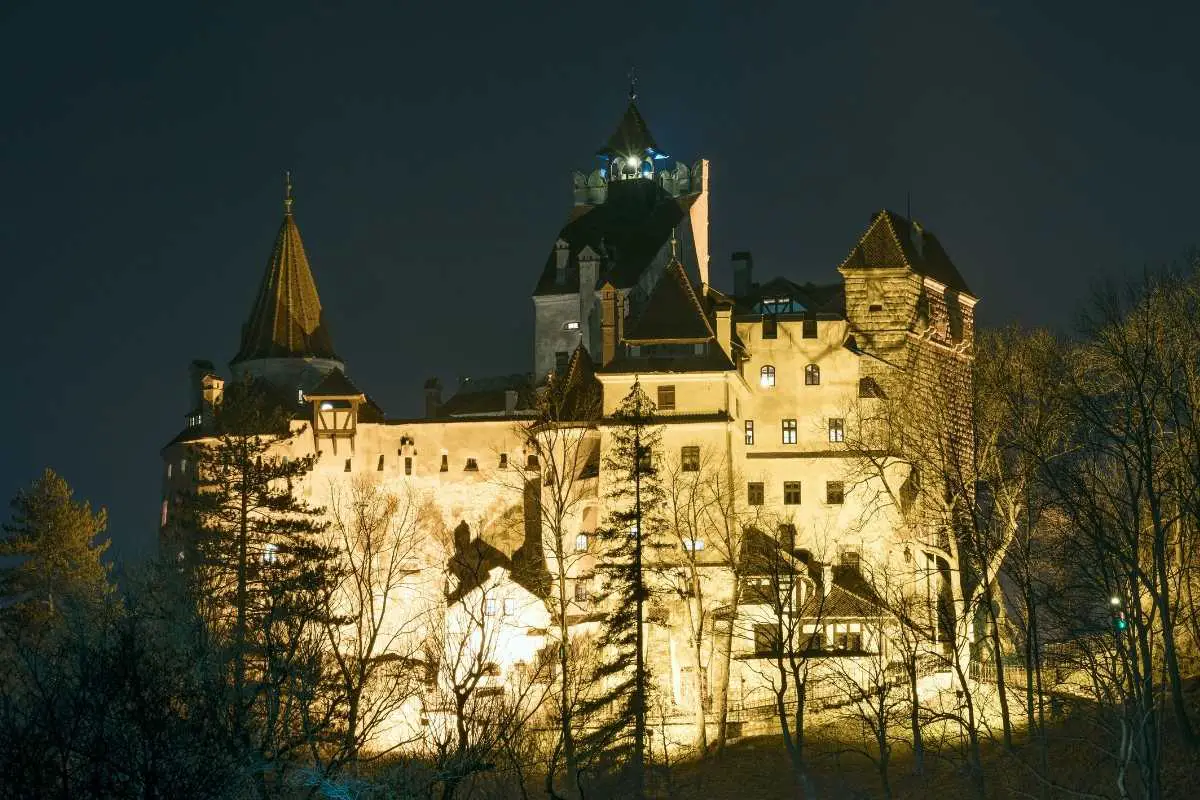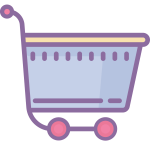 SHOPPING TIME
21. Local Favorite Second Hand
Address: Piața Ócska/Obor – Oradea, Bihor county MAP / FB / LINK
Exploring antique and second hand objects is definitely the best Sunday morning activity in Oradea. Get up early to get the best bargains, and go by taxi, as it is hard to find a parking spot that time of the day. Take a big bag with you, because nobody can walk through this huge weekly market without ending up buying something. A wide range antiquities, from watches, lamps, radios, bakelites, to clothes, from vintage pieces to the cheaper ones are awaiting for you. It is a unique experience to bargain with the local people, stroll between the long lanes of antique goods and take a look on the cute puppies at the left side of the entrance. It can be summer or winter, the market is always on. Due to some investments in the area, the location might be changed soon, so just ask around in town before setting your alarm on 7.00 am on a Sunday.
22. Mix your shopping with history
Address: Republicii street, Brașov, Brașov county  MAP / FB / LINK
Stroll around the beautiful Town Hall Square and the Republicii street in Brașov, and while you are surrounded by stunning historical buildings with gothic, baroque and renaissance architecture from the 16th century, you can find the collection of the most popular worldwide brands along the road, but also some of the Romanian designers' pieces, which are unique, beautiful and definitely worth the price. Hand-made souvenirs and the occasional open market on the Council Square are also not to be missed. After shopping, take a look at the Old Town Hall, visit the Black Church and the Defensive Fortifications of the city. The atmosphere of this vivid city center will make you come back many times, as regardless of the season, there is always something happening there.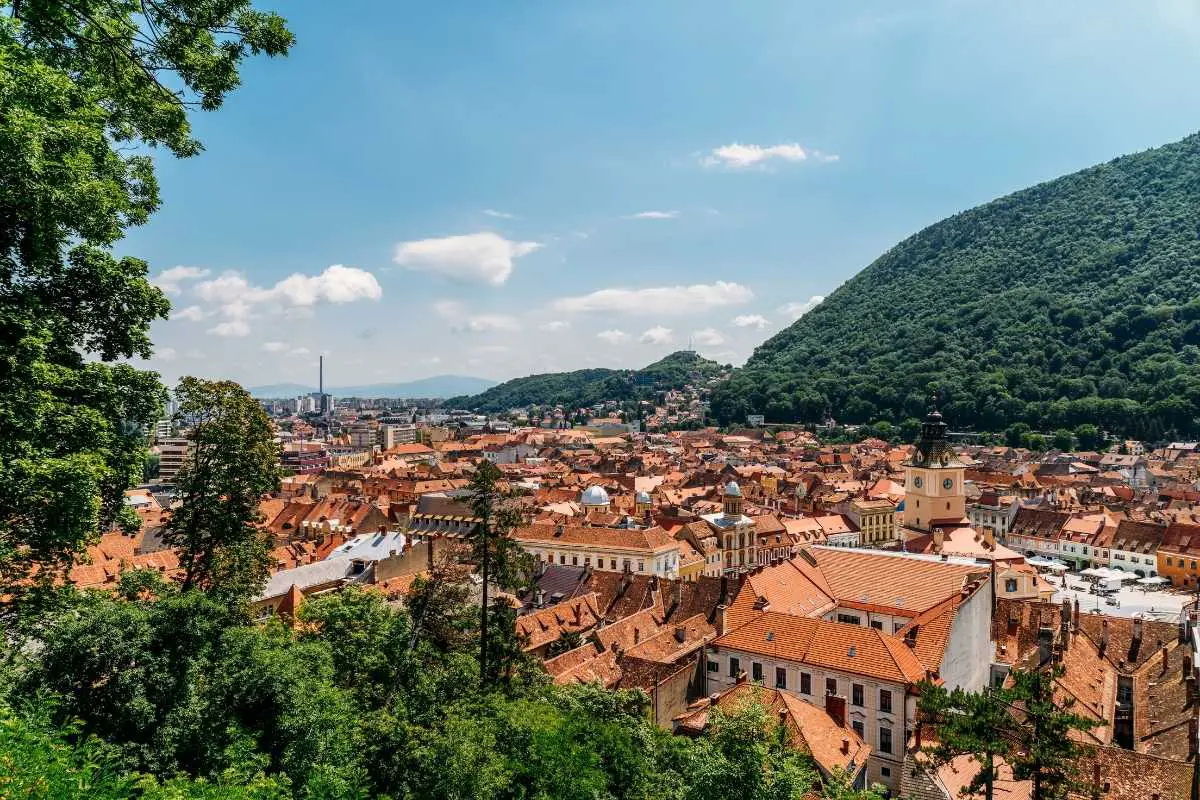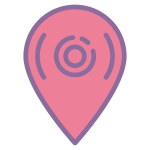 DAY TRIP
23. Go back in time when visiting the UNESCO World Heritage Saxon churches
Address: Biertan, Viscri, Prejmer, Hărman – / FB / LINK, MAP
German merchants arrived in the 12th century to help defend the region against the Tatars and Turks, and over the next few centuries, they built seven fortress towns and hundreds of fortified churches. The influence of the Saxons (Sași) in Transylvania heavily increased the region's economy and began a cultural evolution that time. The spirit can still be seen today in medieval cities such as Brașov, Mediaș and Sighișoara, but the most impressive mark left by this culture are the fortified churched scattered throughout the region, most of them Unesco World Heritage Sites. These large church fortresses with double exterior walls and heavy doors bring alive the medieval spirit. Most of them are renovated and open for public (if you find it closed, just knock into the next house and ask for the key). You can find maps in some of the churches, and you will be thrilled to speak with the old people around the villages about history, culture and well-kept habits. Unfortunately while the medieval Saxon architecture has survived, the population has dwindled, as following the collapse of communism at the end of 1989, around 90% fled to Germany. Also Prince Charles loves these rural sites, and has been a regular visitor since 1998, involved in conservation of rural villages and has bought and restored a handful of farmhouses, saving them for the future. When driving around, look out for their cultural heritage in Biertan, Viscri, Prejmer, Hărman etc.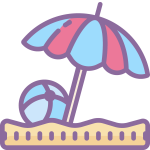 ENTERTAINMENT
24. Party with the best DJ's at Untold festival
Address: Sala Polivalenta – Aleea Stadionului, Cluj Napoca , MAP / FB / LINK
Discover the Untold story at the world capital of night and music during the largest electronic music festival held in Romania, awarded the Best Major Festival in Europe at European festival Awards 2015. Four days and four nights full of magic, sound, image and unique staging waits four you every august, featuring some of the best artists in the world, like Dimitri Vegas & Like Mike, Hardwell, Martin Garrix, Armin van Burren, Afrojack and Tiesto, bringing together around 300.000 music fans. Pre-registration for 2017 already started, and completing the party experience, take the advantage also of the offerings of "Transylvania All Inclusive card" and discover the beautiful landscapes and culture around Cluj Napoca.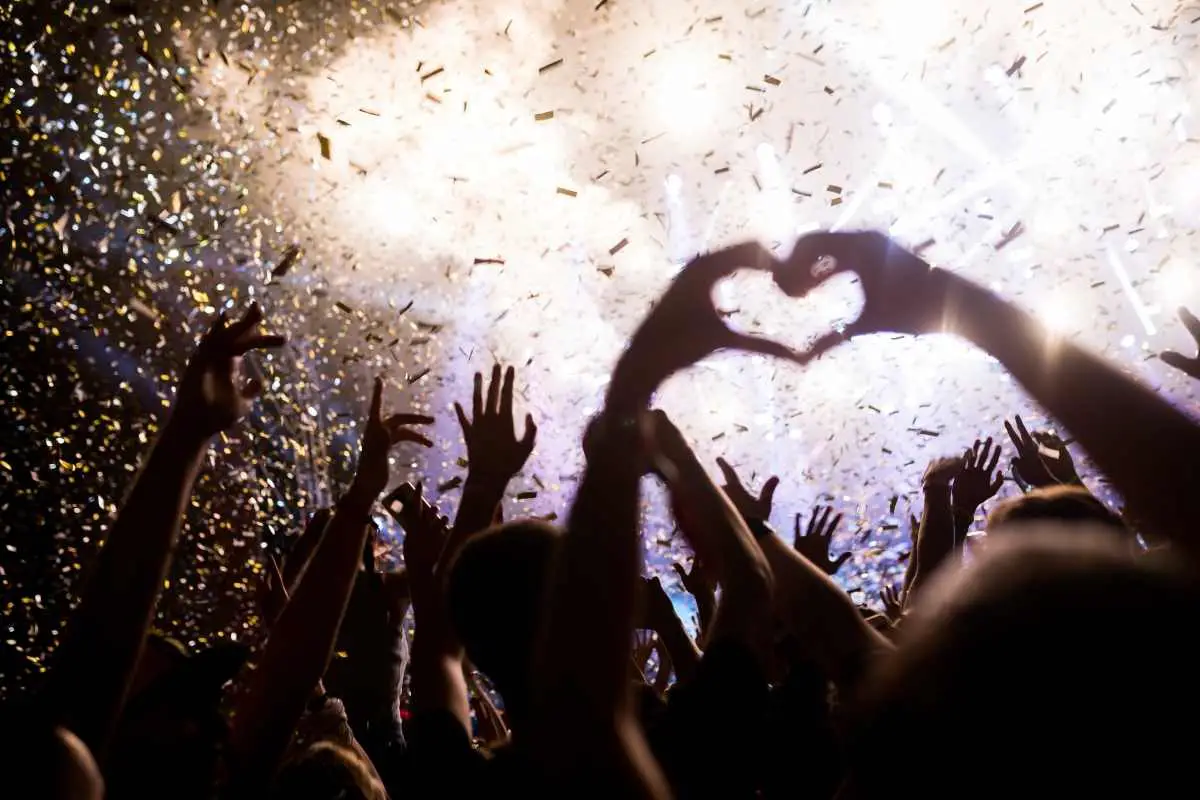 25. Spoil yourself with the best of theatre performance
Address: Sibiu International Theater Festival – Teatrul National Radu Stanca Sibiu MAP / FB / LINK
10 days, 452 events 67 venues, 650.000 spectators. This is Sibiu International Theater Festival in numbers. Sibiu, the European Capital of Culture in 2007 brings together the best artists every June for more than 22 years now, for the best of theatre, dance, circus, movie, book, conferences, exhibitions, performance and music. The International Theatre Festival promotes excellence in the performing arts and creates dialogue by supporting the independent theatre. Book your tickets on time, as they are selling quickly and delight yourself with the beautiful Saxon city.