My Favourite Activities in Koh Samui Thailand
Koh Samui is the perfect destination if you want access to facilities found in large cities, beautiful Buddhist temples, and a laid-back island atmosphere.
The second-largest island in Thailand has a lot to offer visitors. Whether you enjoy the outdoors, culture, adventure, or partying, Koh Samui has activities to fit any mood.
This was my second time in the island and I am sure it won't be the last. Check my personal list of the best activities to do during your trip to Koh Samui.
1) Relax in an Incredible Ocean View Villa
That's one of the finest ways to create lifelong memories when visiting Koh Samui.
In order to have a once-in-a-lifetime experience, I chose to stay at a beachfront pool villa with sea views at Nora Buri Samui Resort on my most recent visit to the island.
The villas are in a great location directly on the beachfront, just 10 meters from the water. They also include a private pool that is huge enough for swimming and sunbathing, as well as lush grass in front of the rooms and adjacent to the pool and the riverboat restaurant.
 A short distance from Chaweng's bustling eating, shopping, and entertainment district is the Nora Buri Samui Resort & Spa, which is situated along the curving northern end of the beach.
Nora Buri is conveniently located 5 minutes away from the international airport. It's also contemporary while still feeling cozy and welcoming. You can tell right away that the building was planned with landscape blending in mind. With ease, it integrates a lovely white sand beach, steep landscape, and flora.
The resort is one of my favourite places to stay in Thailand and everything during my stay was perfect. From the views from the villa to the incredible staff and brekfast I couldn't have asked for a better experience for a getaway.
---
2) Beach bummin'
While Koh Samui offers a variety of entertaining and interesting activities, let's face it: you probably came for a holiday on the beach. Fortunately, there are many options for sun and beach when visiting this well-known Thai island.
The major beach on Koh Samui is Chaweng, which is situated northeast of the airport.
Even though it's the most developed and populated beach here, it's nonetheless breathtakingly gorgeous. Rent a lounge chair with an umbrella, drink a fruity beverage, and have fun.!
3) Head over to Big Buddha
The Big Buddha is one of Koh Samui's most well-known sights. It may be found in the Wat Phra Yai temple, which is situated off the northeast coast of Samui on a much smaller island.
It's one of the first sights that many tourists notice while flying to Koh Samui because of its proximity to the airport.
The 12-meter-tall sitting golden Buddha is the focal point of Wat Phra Yai. This specific pose represents a period in Buddha's search for enlightenment when he had to resist all the pressures being put on him to succumb to temptation.
4) Go on a Hike
If you can drag yourself away from your beach chair, Koh Samui offers some fantastic trekking options. While the island's coastline has been built for tourists, the majority of it is still covered in forest.
On Koh Samui, there are various hiking opportunities, ranging from small, relatively simple routes that lead to gushing waterfalls to long, arduous walks that climb to some amazing overlooks. You'll have earned that icy Chang beer and that delectable meal of Pad Thai after a strenuous, perspiration-filled climb!
Consider taking a trek to the Maenam Viewpoint or the Nathon Mountain Ridge Trail.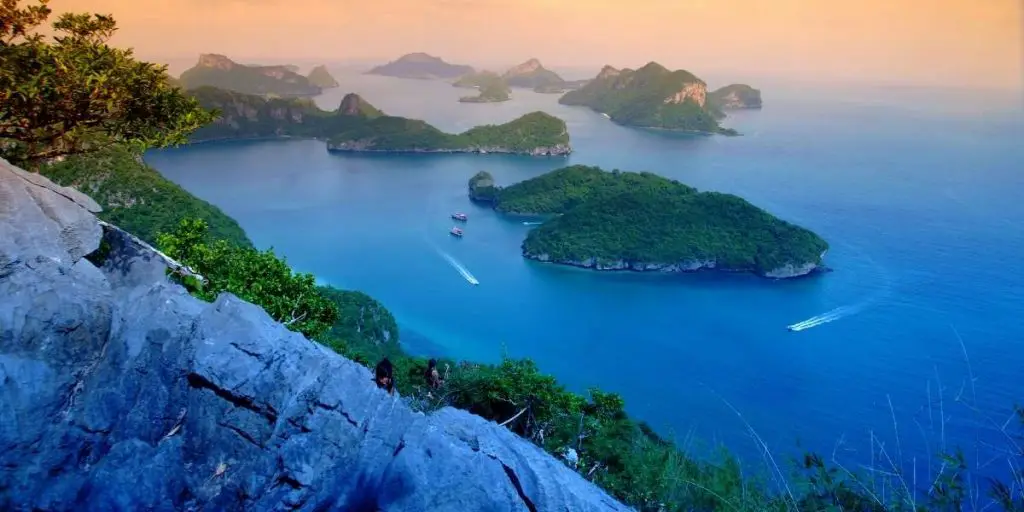 5) Take a waterfall swim
Even while swimming in the water is always enjoyable, there are other ways to cool off in Koh Samui on a warm day. There are various waterfalls on the island where you may cool yourself in picturesque surroundings.
The Na Muang falls, two cascading waterfalls located in the dense forest in central Koh Samui, are the most well-liked waterfalls to see. Because Na Muang 1 is easily accessible by automobile, it occasionally gets busy. It takes 20 to 30 minutes to trek upwards to get to Na Muang 2 if you're prepared for a little difficulty.
The waterfalls are free to explore, however, there is a nominal cost to park your motorcycle here.
6) Visit the markets at night
One of my preferred things in the world is visiting Thai night markets. It never gets old to sample inexpensive and delicious Thai food while looking at the colorful crafts on display.
There are numerous distinct night markets in Koh Samui that are worth visiting if you're wondering what to do at night. On certain days of the week, different communities organize a night market. Thursdays are dedicated to Mae Nam, Fridays to Bophut, and Sundays to Lamai.
7) Take a trip to the Fishermen's Village.
Take a half-day trip to the fishing town of Bophut if you become sick of the touristic atmosphere in locations like Chaweng and Lamai. It's a pleasant spot to stroll about for a while, do a little shopping, and have a bite to eat.
Original wooden dwellings constructed by Chinese immigrants in the 19th century may be found here. The fisherman still delivers their daily catch to the eateries here, despite the fact that many of them have left for other sections of the island. The eateries at Fishermen's Village on Koh Samui serve some of the island's tastiest seafood.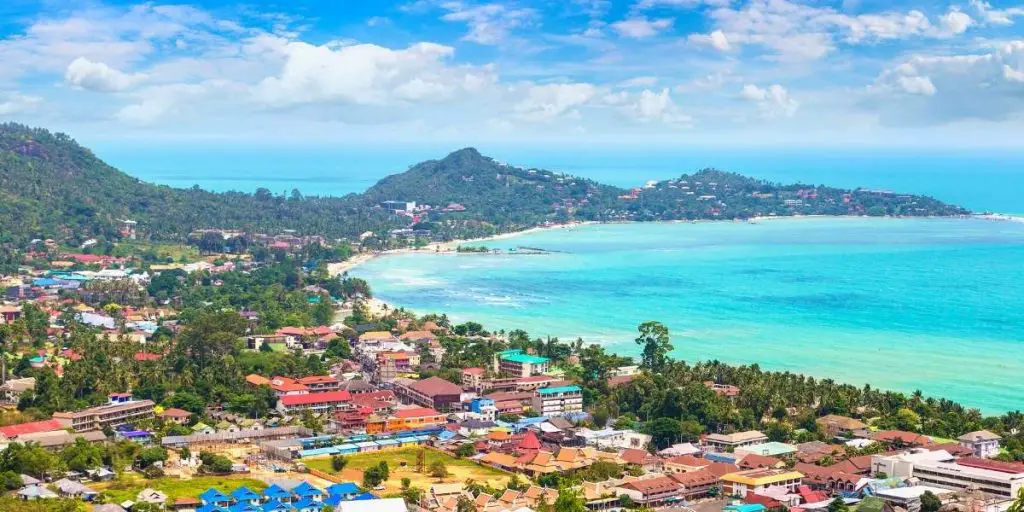 Best Activities in Koh Samui Thailand
Koh Samui is a truly amazing island with lots to explore and one of my favourite places to relax in Thailand. I hope you've enjoyed this guide with the best activities in Koh Samui and that you have a great time in the island.