Best private villa in Langkawi
Can you imagine your own private Villa on the hills of Langkawi's rainforest? When you step foot in Ambong Pool Villas, you get emerged by nature, peace and a relaxed environment that it's rare to find anywhere else on the island. During its construction, no significant trees were cut down, and all wood used was repurposed or sustainably sourced to preserve the natural landscape. As we are nature lovers, we couldn't miss this spot in Langkawi, and we'll tell you everything about it.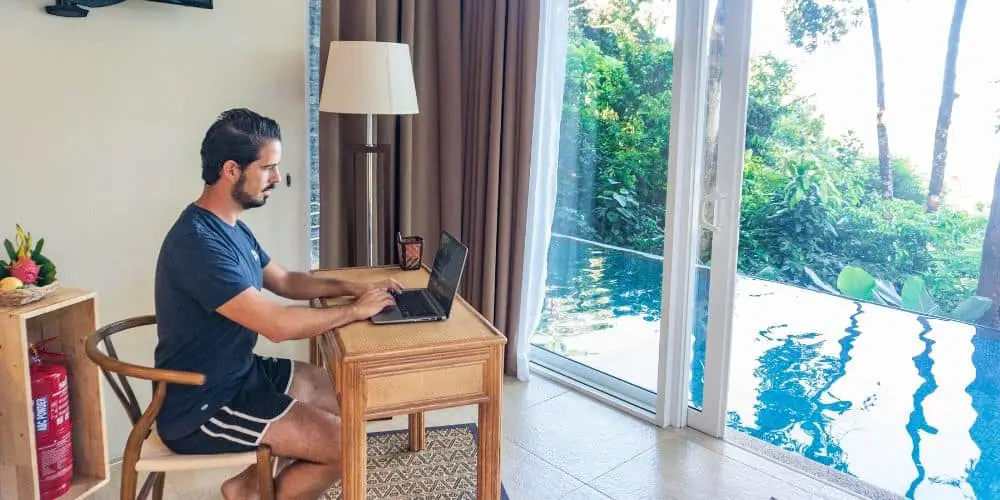 Location
Ambong Pool Villas is located near Pantai Tengah, 20 minutes driving from the airport. The closest beach is approximately 10 minutes walking distance, and the hotel provides a free shuttle service to Patai Cenang.
Check-In
We arrived at Ambong Pool Villas around 2 pm and promptly got mesmerised by the surrounding nature. The staff very kindly took care of our luggage and proceed with the check-in while we were enjoying a welcome drink and colling down with a fresh towel.
Our Villa
Our private villa, Kemoja 2, was entirely furnished from the outdoor area to the room itself! Very spacious with our own infinity pool and kitchenette this villa offered a fantastic view over the Andaman Sea. The bed was comfy, and from there you could contemplate both the pool and the sea. Our wardrobe and bathroom area was also incredibly spacious, and one of the aspects we loved was the breathtaking view of the pool while you're taking a shower. In the outdoor area, you could find a small garden where you could sunbathe and sight some monkeys and other wild animals. An outdoor bathtub was also available, which we found a very charming detail.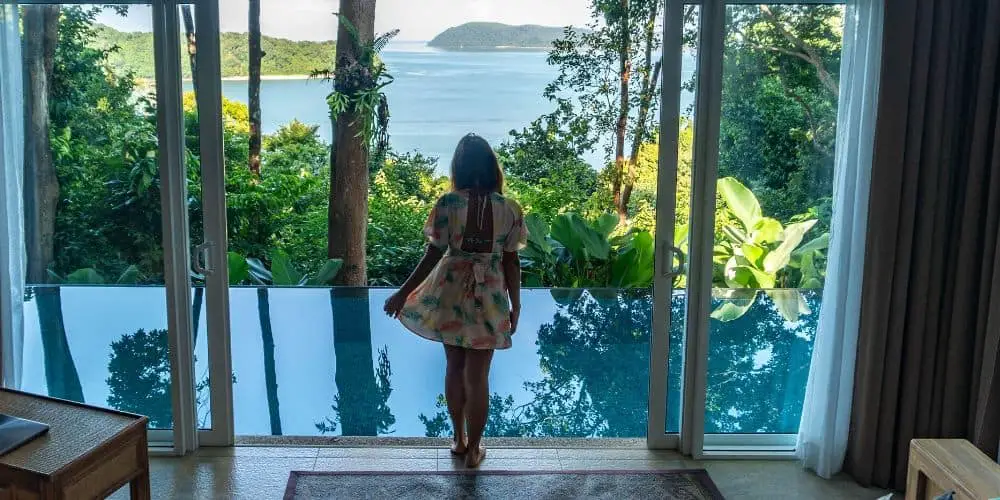 Infinity Pool
The infinity pool extended itself to the entire length of our Villa, and we could access it by three different points: from the garden, room and bathroom. Two different depths were available, one for kids in the corner and the remaining 12- meter pool for adults. Trust me; there's nothing better than cooling down in this pool after a day exploring the city, watching the sunset while enjoying a drink.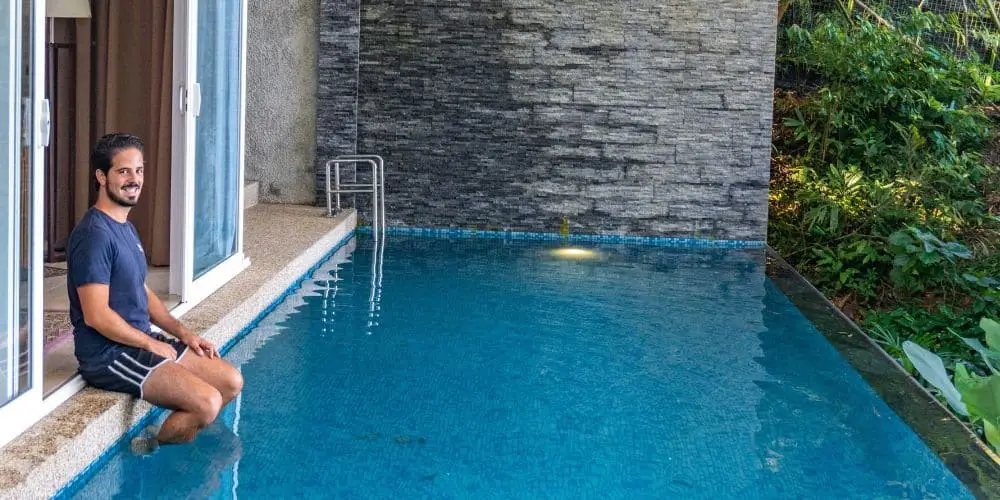 Breakfast
Breakfast can be served at the restaurant or in your room. In case you want to enjoy a delicious breakfast at the privacy of your villa, you must fill and deliver a form until 6 pm, where you decide what you want to eat and what time you want them to bring it to you. You can choose from a wide variety of options, and I must say they are very punctual when delivering it to you. It's worth rolling of the bed to enjoy such a delicious breakfast by the pool.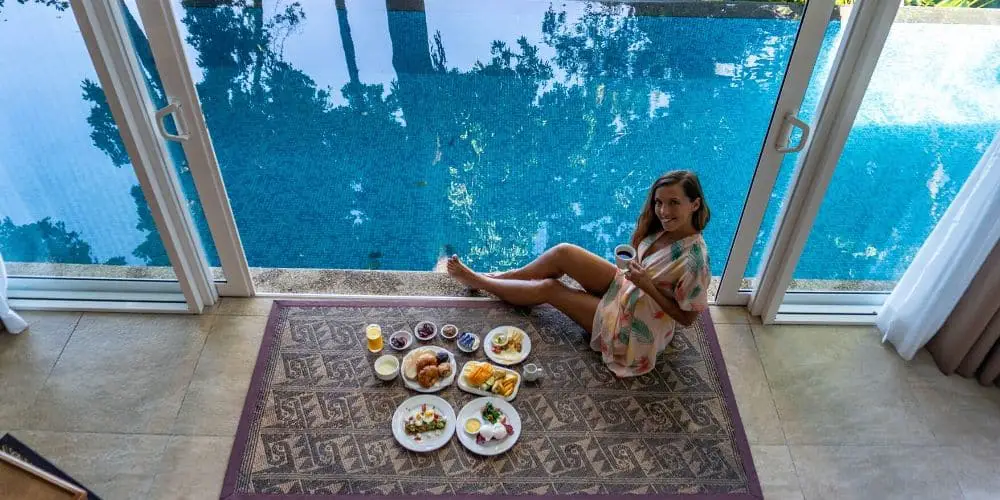 Verdict
Ambong Pool Villas know how to make the connection between luxury accommodation and nature. Staying at this property is like disconnecting from the world with superb nature experience, where everything you need, it's a phone call distance. We highly recommend this place if you're looking for a quiet place to relax where only nature can disturb you.
Ambong Pool Villas
T: +60 4-955 8428
Facebook  // Booking // Instagram // Website