5 Swimwear Brands You Need to Know About
Summer is almost here. And what is the first thing we are going to do when the earth unthaws? Head to the beach.
As thoughts turn to summer and the promise of travel, it's time to reconsider your holiday swimwear.
If you go on vacation and you don't Instagram, did it really happen? Well, of course, it did, but that doesn't mean you should skimp on humble-bragging with strategically posted sunsets, beachside cocktails, and of course your swimsuit.
A new season calls for new swimsuits—from new swimwear brands. As much as we love our tried-and-true classics, there's something about the allure of a fresh look that's completely irresistible.
During 3 months we worked hard and hunted down the best swimwear brands for you that are not only totally flattering but also totally affordable!
We had a truly amazing time trying all our new swimwear during our stay at ÓLEO Cancun Playa and we cant wait to share everything with you here.
So, without further ado, here is the ULTIMATE list of the top swimwear brands for summer 2021:
Gypsea Clothing & Swimwear
Gypsea, a swimwear label born on the edge of the Western Australian Desert; created by designer Emma Jones and surf photographer Scott Bauer.
The Gypsea creators state that their aim is to create unique pieces of wearable art, and even just a quick look at the collections in their online shop confirms that they have achieved just that.
Each collection comes in a mix of styles that can be mixed and matched, so you can be sure to find a combination that fits your taste and body shape perfectly – and my favorite part is that most styles are reversible, so you basically get 2 bikinis in 1!
The bikini comes with a lovely bag and the material is incredible. Great feeling on the skin and their designs are lovely.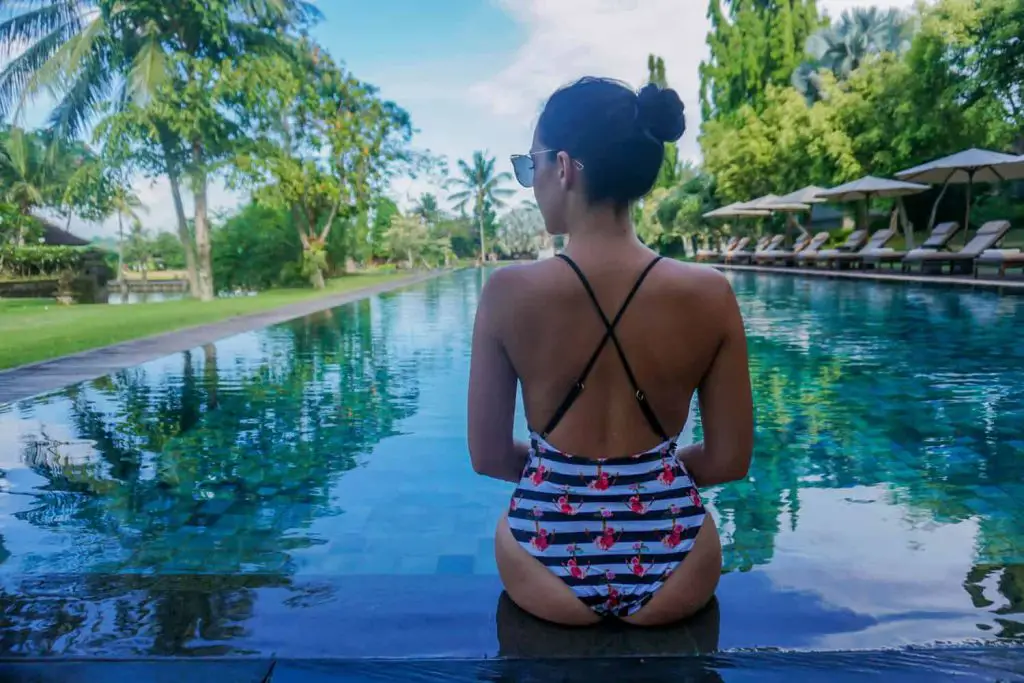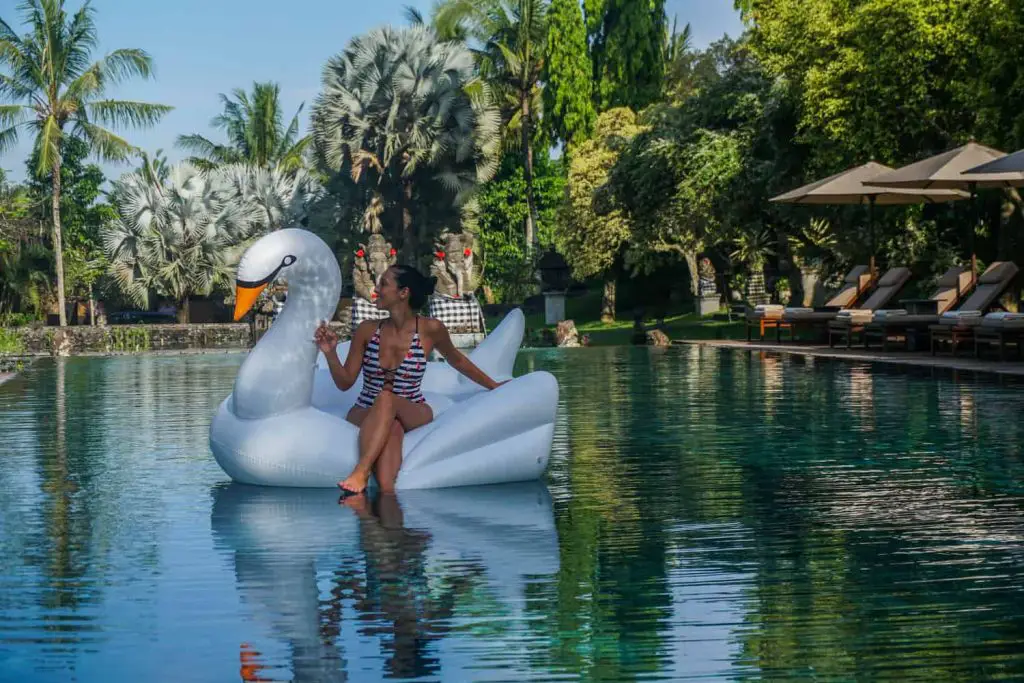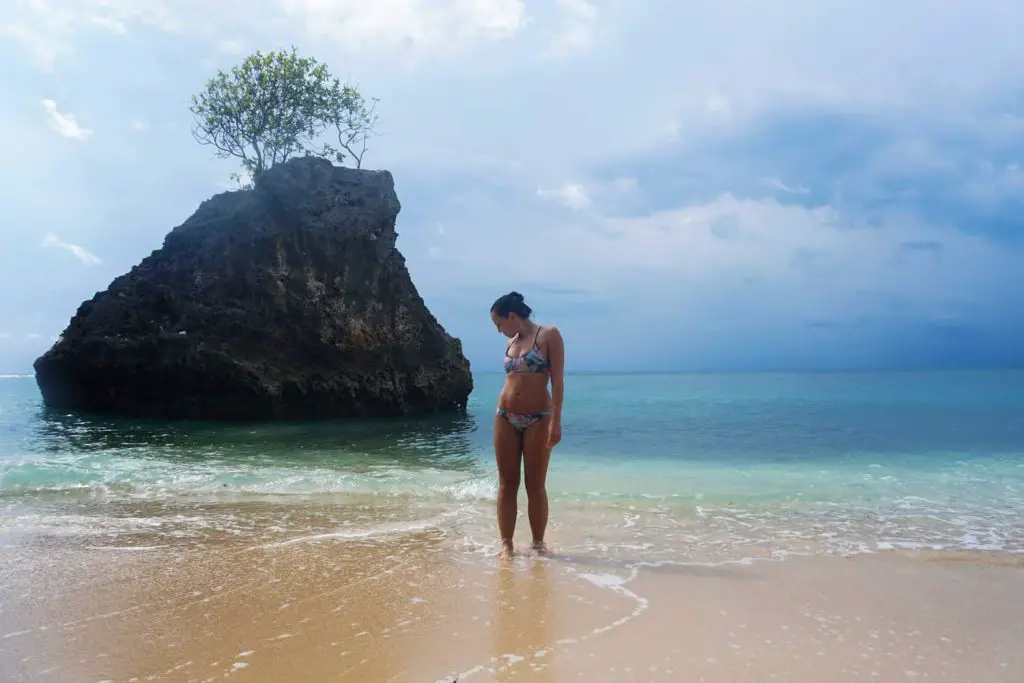 Kokoh bikini
KOKOH bikini boasts thoughtfully created an in-house surface design, using an array of mediums, including watercolour paint, felt-tip drawings alongside tie-dye and original photography. Each reversible bikini fused in statement prints & complimentary block colours.
The design of their Bikinis is unique and you can feel there is a personal touch in every piece. Kendall, the founder of Kokoh, wanted to be a Bikini designer when she was a teenager and she started the brand to follow her passion and that is indeed the kind of motivation we seek on a brand. The feeling of passion and hard work turned into beautiful masterpieces. This one couldn't be missing from our 2017 Top 6 and if you get to try one, you will understand why.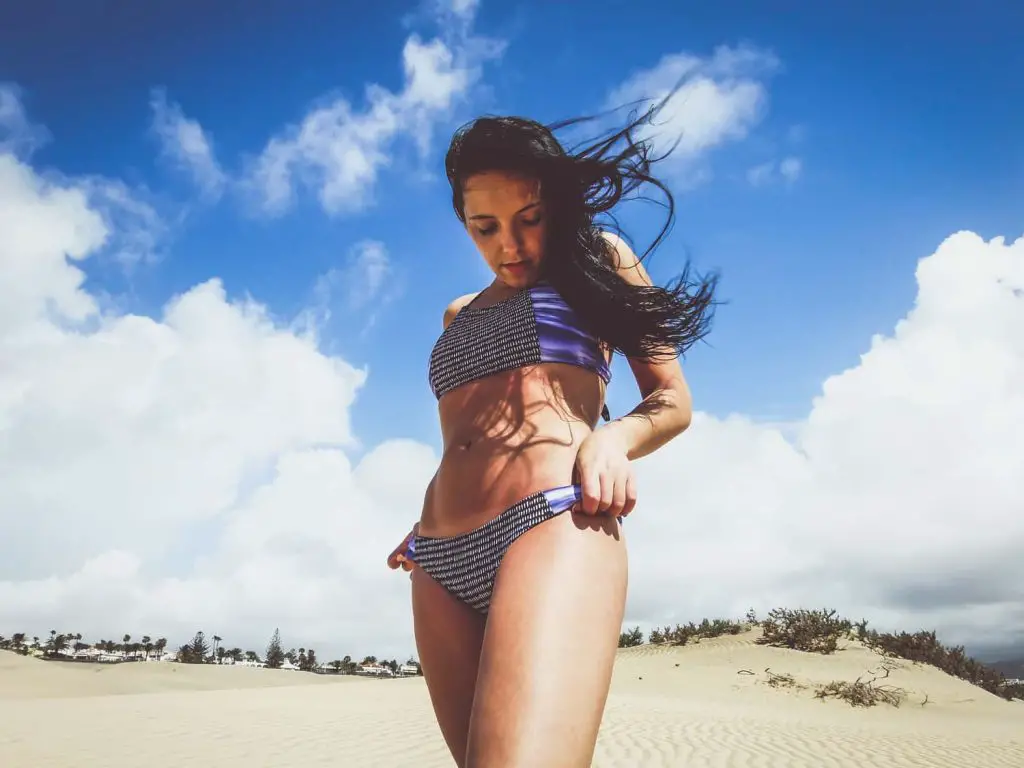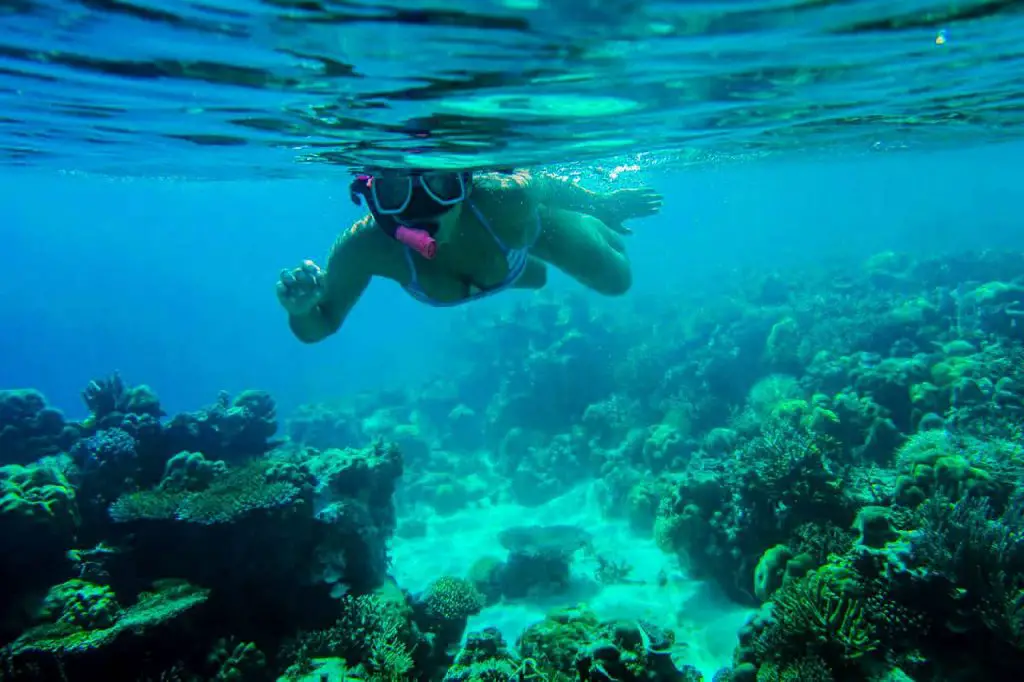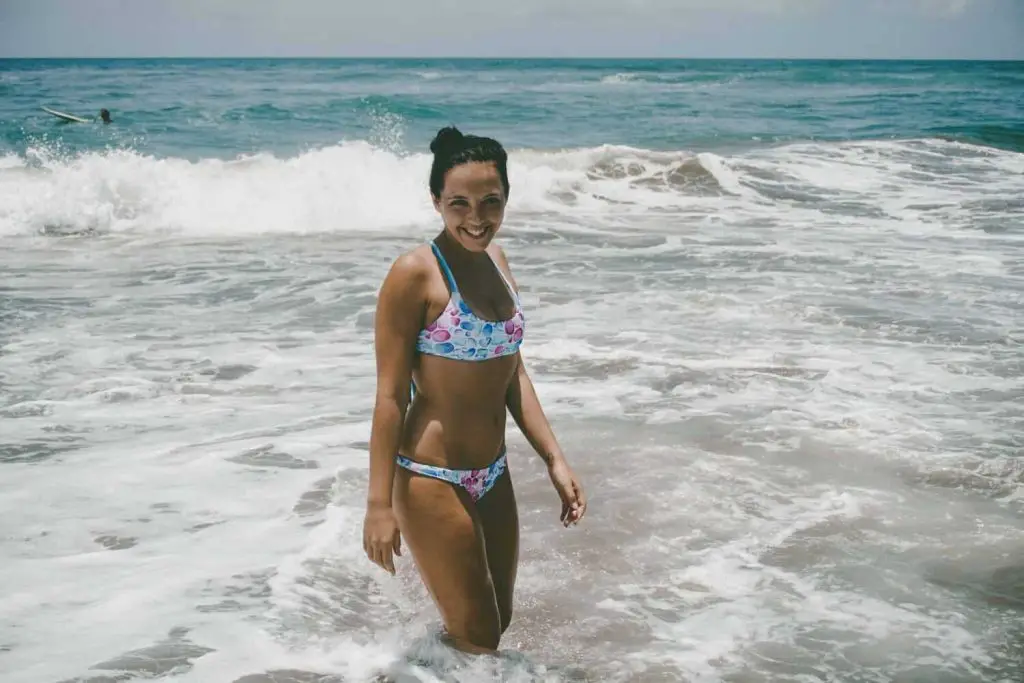 Oye Swimwear
Turkish swimwear brand, Oye has been creating sultry swimwear since 2007. The brainchild of twin sisters Ayca and Zeynep Sadikoglu, Oye swimwear is meticulously made in a small atelier in Istanbul, offering the highest of quality fabrics in daring, yet feminine, seductive designs.
This season it's about: Sophisticated twists to Resort's best trends with high leg slits, gold zipper accents, and elegant draping.
From all the Bikini brands we tried there one thing that makes Oye Swimwear stand out from the rest: Fabric Quality. When you touch or try it you feel comfortable and the details on each piece make this one of the most exclusive and classy items we have tried. If you want a unique item that will last and that will stand out from the crown on your beach walks, this is your choice.
Eau Paix Vie Swimwear
Carly and Simone Wilkins, sisters and founders of the brand, have managed to use their sisterly bond to create a swimwear label which embodies a carefree spirit and evokes fun and happiness. Eau Paix Vie offers refreshing designs in gorgeous quality fabrics from around the world.
The line is fun, bright and flirty for that girl who isn't afraid to show a little skin from time to time. We have found about the brand on our last trip to Bali where one of our friends was using one of their items and we just couldn't stop noticing it.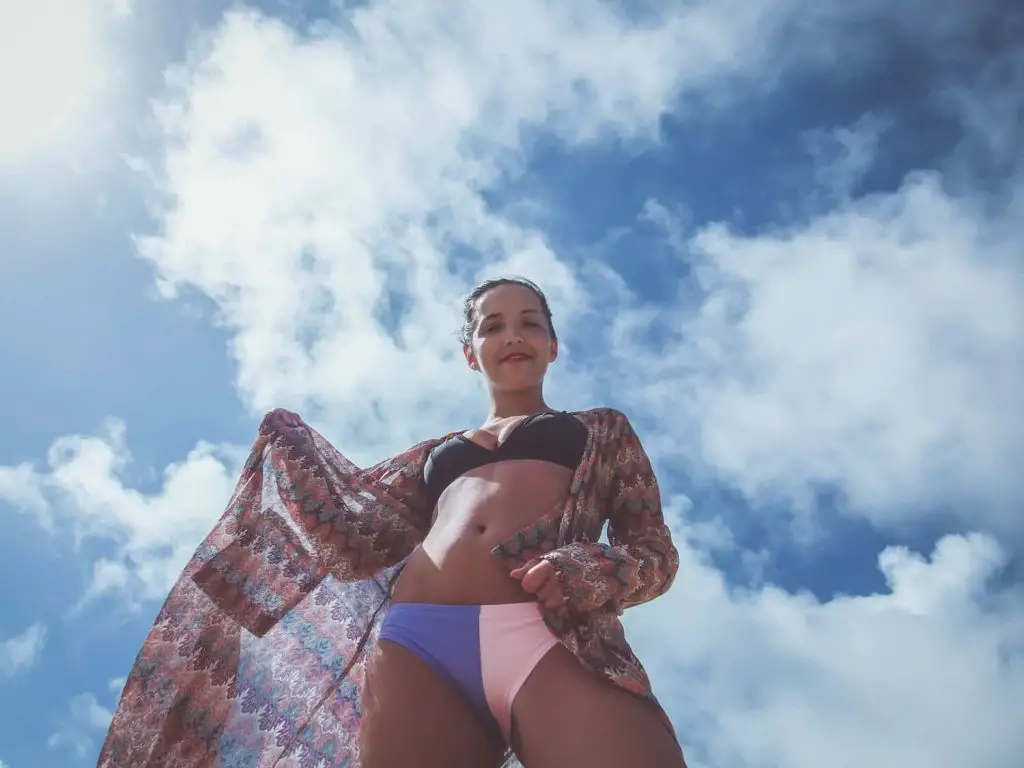 Camila Swimwear
Camila Swimwear is a small business and the handmade production approach sets the brand apart, allowing them to offer authentic high-quality designs that are not mass-produced. Each swimsuit is hand-cut and individually made with handpicked fabrics and materials of the best quality.
Each piece gives a lovely vibe of self-expression and individuality with a range of designs in bold prints, cheeky bottoms, and young style.
The swimwear is handmade in Colombia by local seamstresses who, with every stitch, fasten each design in preparation for a new journey.
What makes this brand special for us is that fact that each bikini is unique. You won't find another girl at the beach wearing the same suit for everyone will notice you are wearing a one of a kind.
Photoshoot Location:  Gran Canaria