The Best Luxury Hotels in Portugal
Portugal is heaven for sprawling beach resorts, stunning rural wellness retreats, and boutique getaways, each with their own unique character, whether you're looking for exciting water adventures, a family-friendly resort that the whole family will enjoy, or a relaxing spa getaway.
Portugal offers travellers some of the best luxury hotels in the world, hotels that will leave you wanting to return every time.  The following is a selection of the best hotels and resorts in Portugal set in luxurious locations, each and every one unique.
Location, elegance, stunning food, first-class facilities, stylish rooms, attention to detail and a high level of customer care have made these hotels the best of the best among local and international travellers for luxury accommodation in Portugal.
Six Senses Douro Valley
The Six Senses Douro Valley Hotel is an idyllic 5-star luxury hotel in a perfect location in the UNESCO World Heritage Site of the Douro Valley. It is a converted Historical house, dating from the early 19th century, merging elegantly with modern facilities. What adds a touch of magic to this wonderful hotel is the spectacular view to the impressive Douro river and the rest of the historic landscape.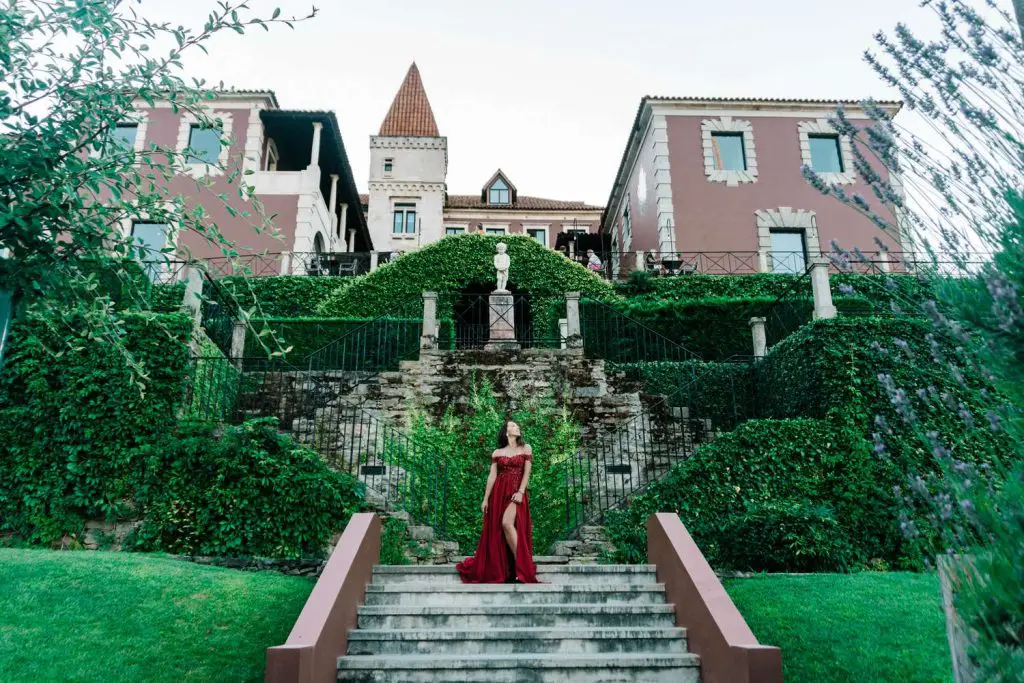 The Six Senses Douro Valley features a spectacular and fragrant garden full of lush vegetation, a splendid clock tower, a swimming pool, vineyards and many places to sit, relax and enjoy a book or a soothing glass of locally produced Port wine in the over 8 hectares of property. There is also a Spa and wellness centre with an incredible indoor swimming pool and massage facilities.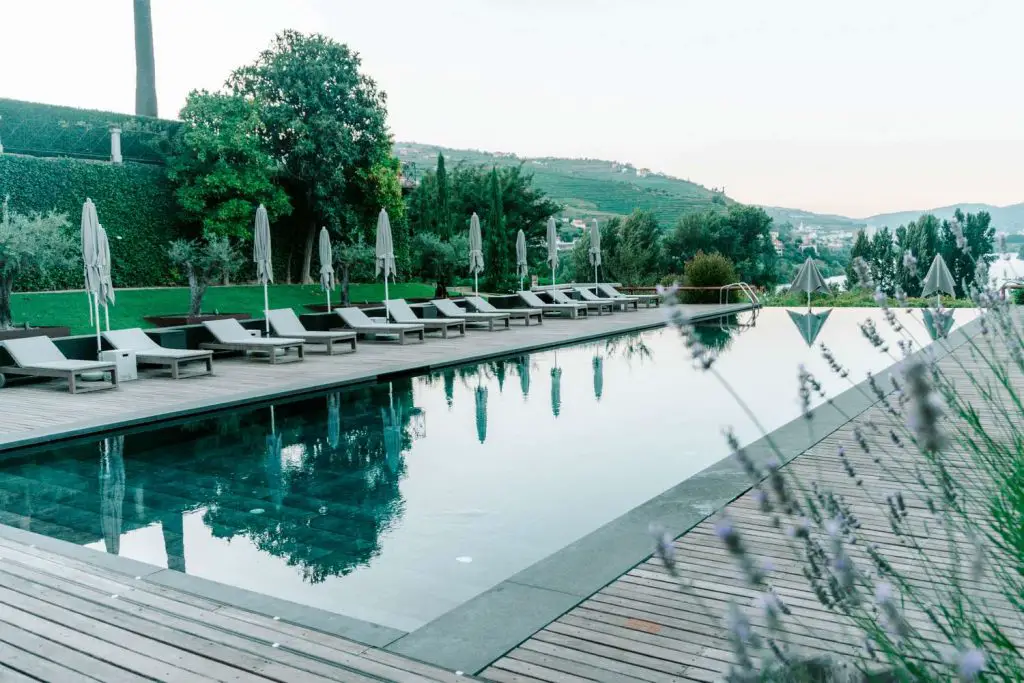 We had a truly amazing stay at the property and our personal highlights were the swimming pool area to relax during the hot days and the wine tasting experience with Rui, the local and charismatic wine expert that shared a lot of knowledge about the region and local wine.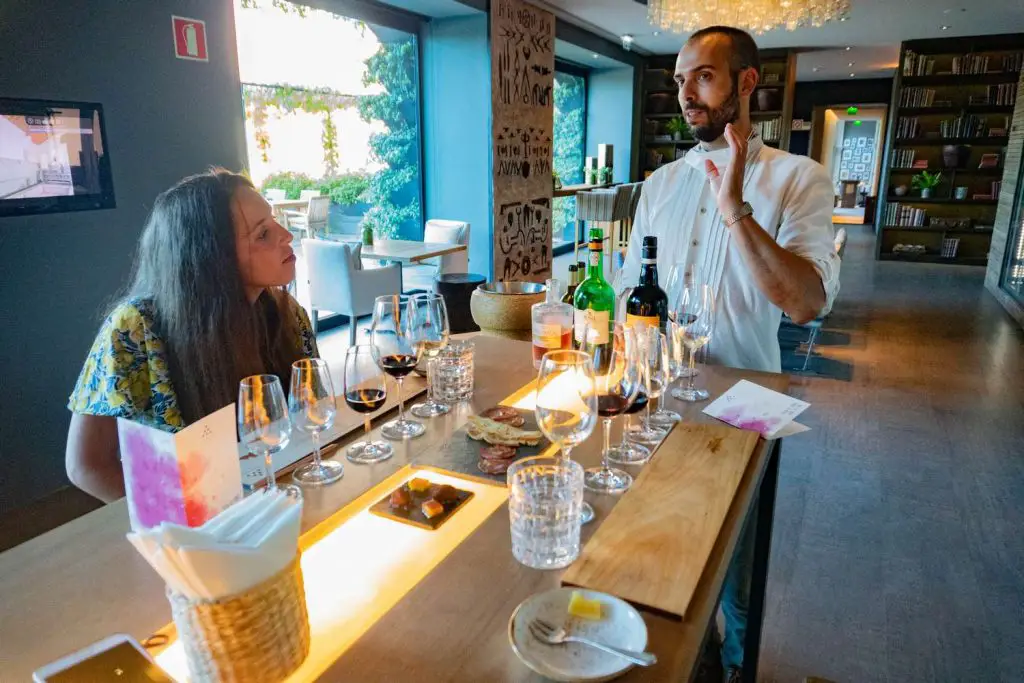 Six Senses Douro Website // Instagram // Booking a Stay
---
Vila Vita Parc
Vila Vita Parc in a one of a kind Luxury Resort in Algarve overflowing with genuine Portuguese charm and exclusivity vibes.
The resort has breathtaking sea views with direct access to the beach and something for everyone, from an outstanding spa, excellent restaurants, golf, tennis and waterskiing.
Its vast grounds are filled with character and surprise and the property is so huge that you always have a great feeling of being in a private area without many people around you.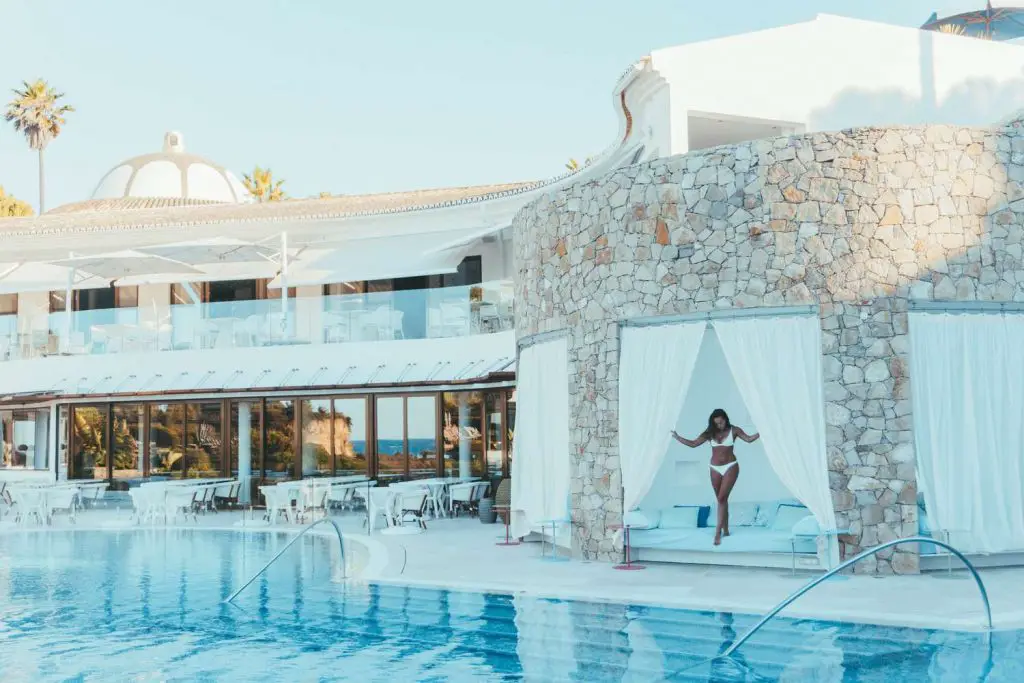 During our stay, we spend most of our time on the private beach area or around one of the eight swimming pools lined with cushioned wicker loungers and tropical palm trees.
Service is spot on and the experienced staff will go out of their way to be helpful and ensure your holiday goes seamlessly.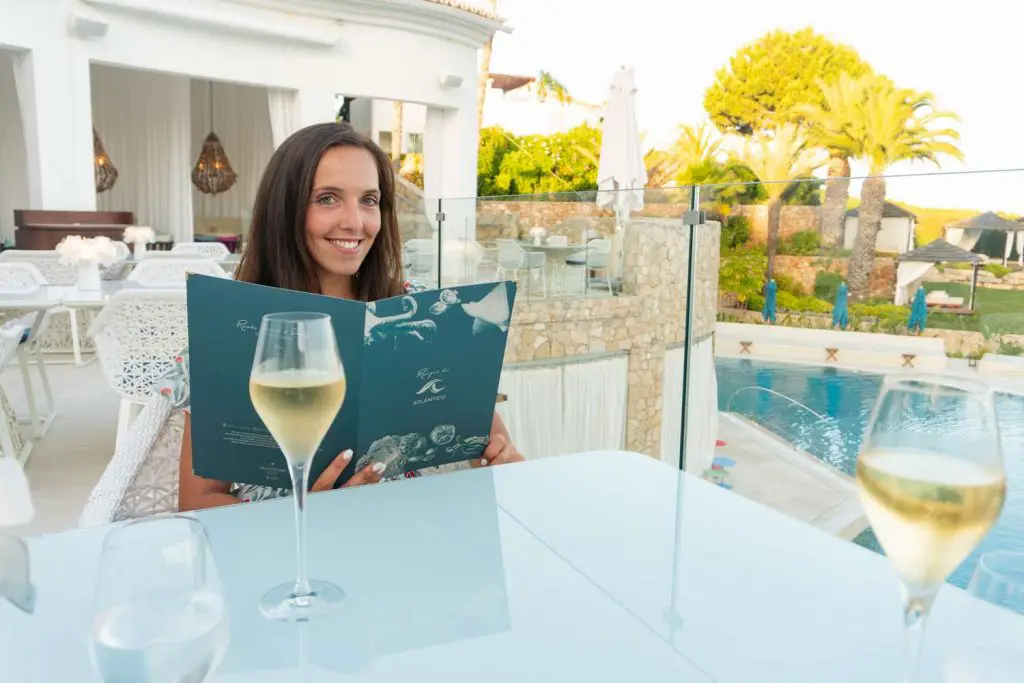 The gastronomical experience at Vila Vita was one of the highlights of our stay. With a total of six bars and 10 restaurants, ranging from casual beachside dining to rustic Portuguese plates to one-of-a-kind gastro-creations at their two Michelin-starred restaurants, you will be able to find it all. We loved our dinner experience at Atlantico with a one of a kind sunset view over the main swimming pool and the complete Japanese experience at Miso on our last night.
Vila Vita is the perfect getaway if you are looking for a luxurious experience in Algarve and want to have a truly complete experience without needing to ever leave the resort during your stay.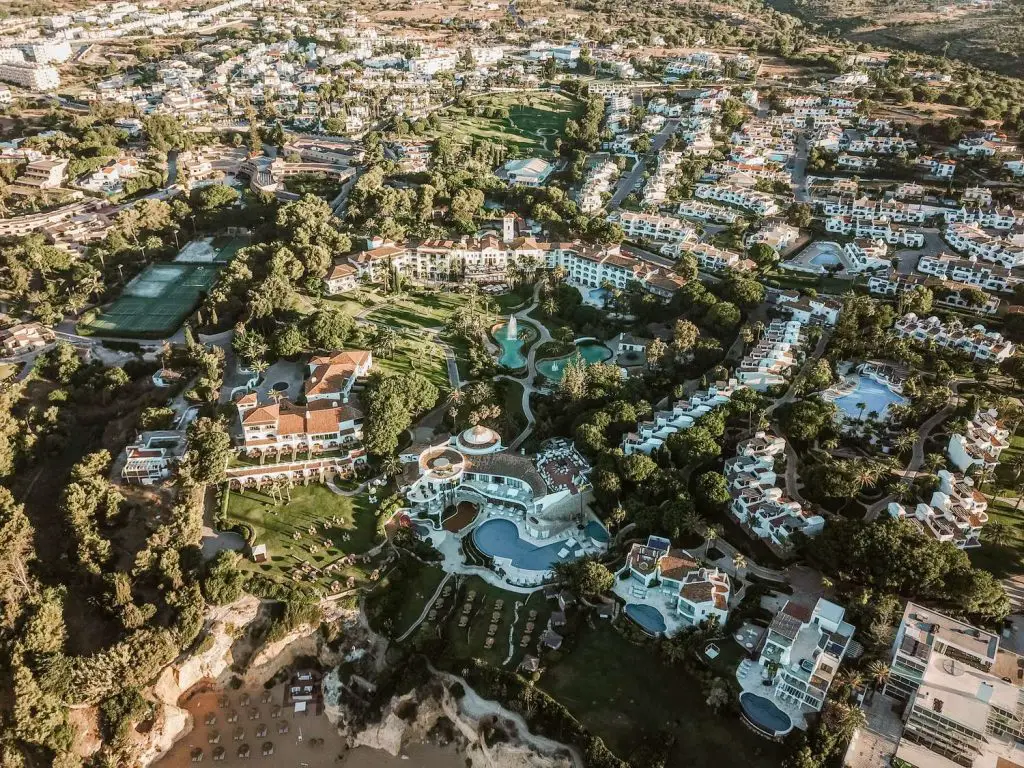 Vila Vita Website // Instagram // Booking a Stay
---
L'and Vineyards
L'AND Vineyards is an exclusive retreat, with only 30 suites and villas that blends modern architecture with nature, providing an atmosphere of sober luxury, natural beauty and tranquillity.
Located in rural Alentejo, surrounded by vineyards and a peaceful lake, across which lies the medieval hilltop town of Montemor-o-Novo.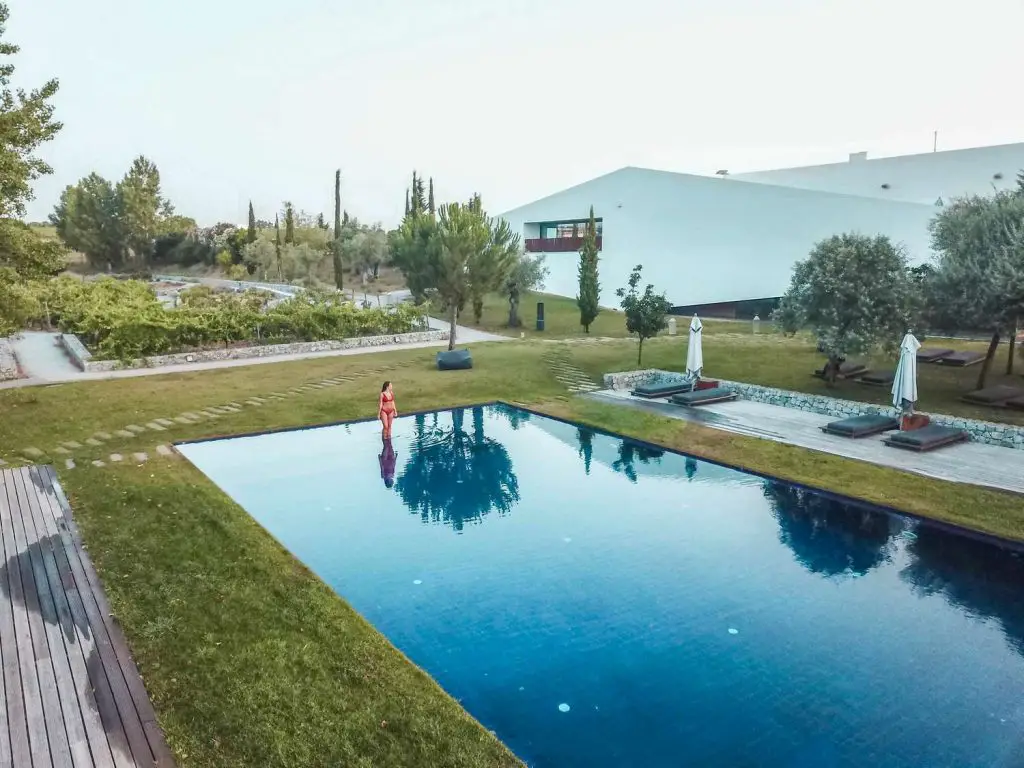 The hotel is an architectural masterpiece and the main goal at L'and Vineyards is to relax. We spent our days walking around the property or relaxing by the pool while enjoying the views over the castle over the hills.
The best views of all are the ones we had from our bed: the stars. We stayed in the open sky suite where the roof above the bed opens to the sky, and in a region with remarkably little light pollution, the night skies are indeed spectacular and a true highlight of this mindful experience.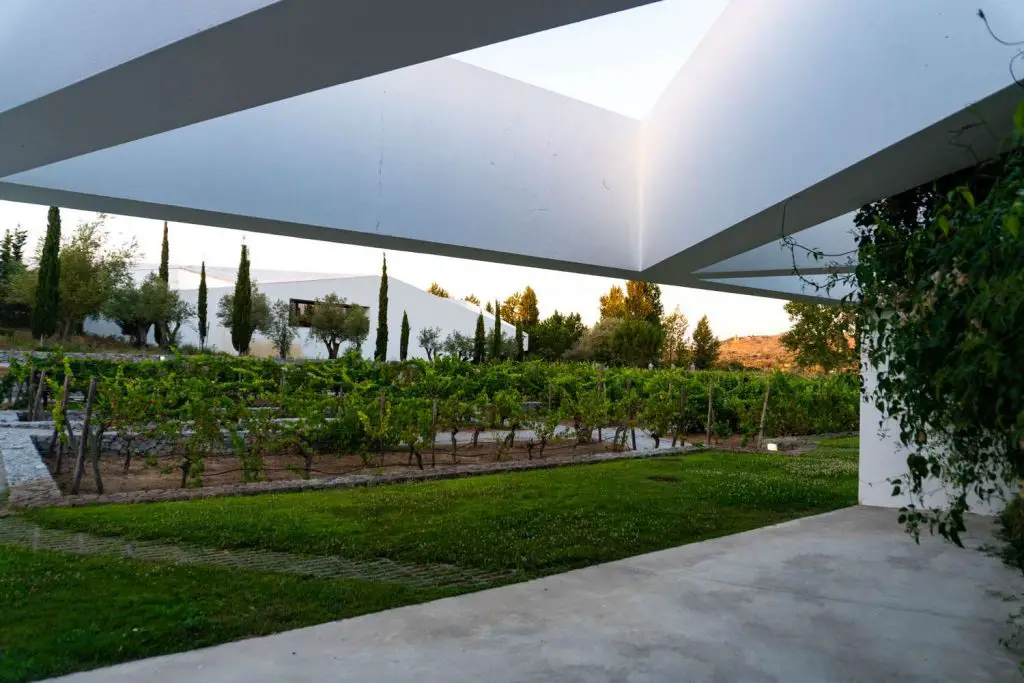 The food experience was also unforgettable and we could tell they value the unique products of the region by using mostly locally sourced organic products in most of the dishes.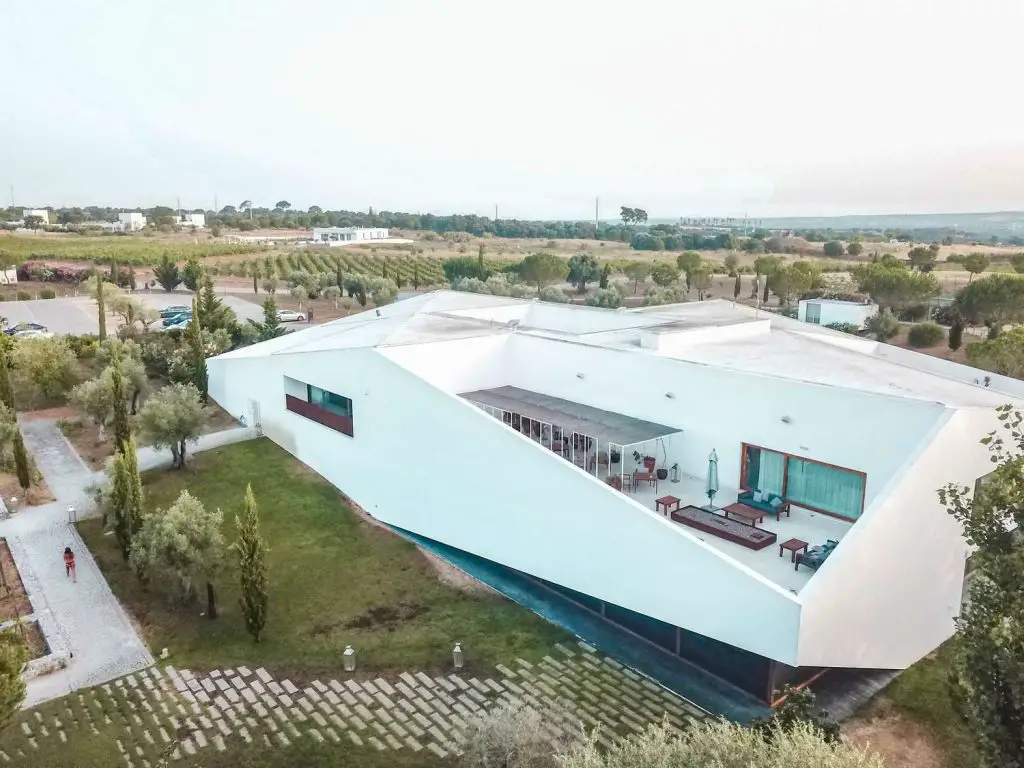 L'AND Vineyards Website // Instagram // Booking a Stay
---
Pine Cliffs Resort
Pine Cliffs is truly an exquisite hidden jewel enjoying a spectacular, prime seafront location on the amazing coastline of the Algarve.
Pine Cliffs is a 5-star hotel, but it is so much more than that, it's a resort, a golf course, a spa, a lifestyle and an experience. 
The resort aims to have everything you need for your vacation right on property and we have to admit they nailed it. During our 3 days at the resort, the only moment we left the property was to go for a walk in the beach right outside the property.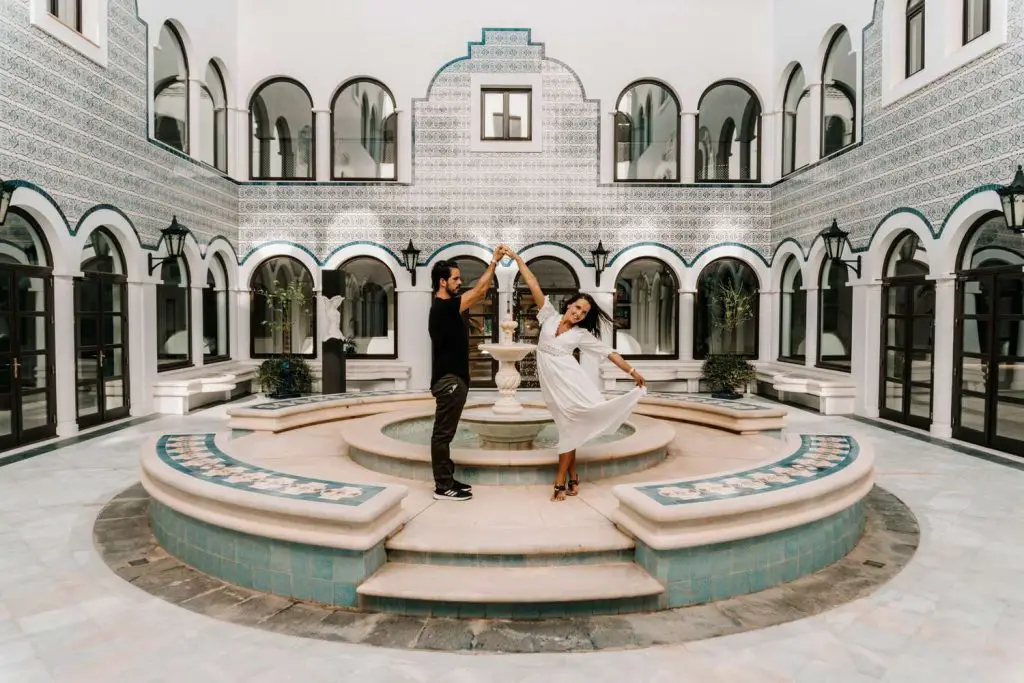 The resort is located on a stunning clifftop location surrounded by green and aromatic pine trees overlooking the Atlantic Ocean.
During our stay, we had the chance to enjoy a relaxing Spa morning at Serenity Spa that has been awarded as the best luxury Spa (and we could totally understand why). The massage was perfect and we left the extremely relaxed.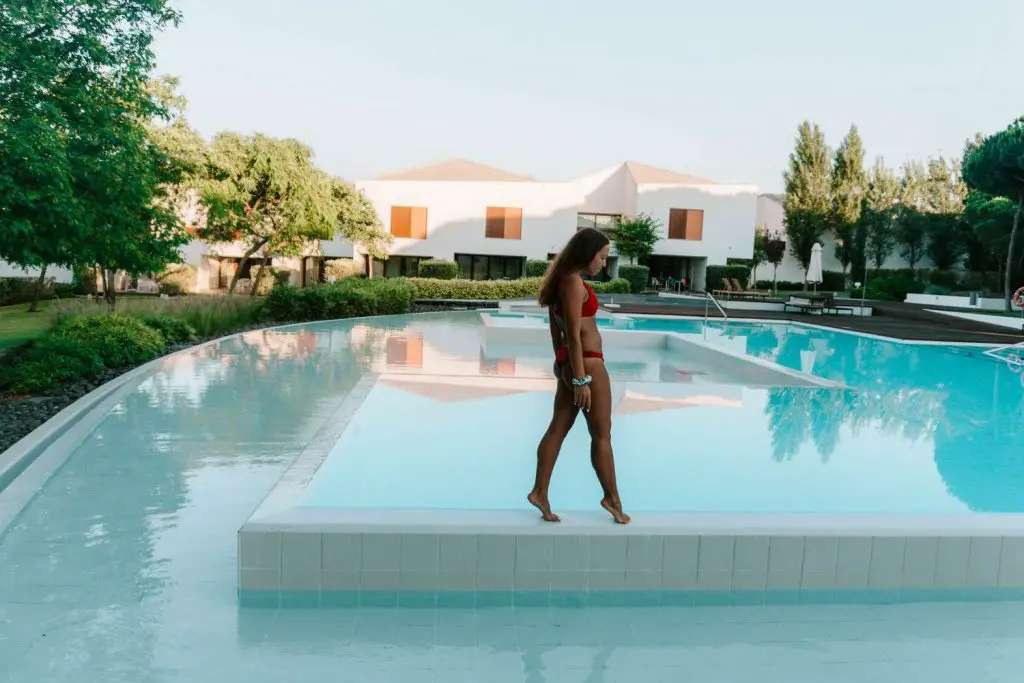 A key factor in our holidays is food and Pine Cliffs didn't disappoint. The sushi experience at Yakuza by Oliver was one of the best sushi experiences we ever had and the lunch at Maré with a perfect view over the ocean was the perfect way to end our stay.
W had a truly memorable stay at Pine cliffs and we know we will be back to this stunning Resort.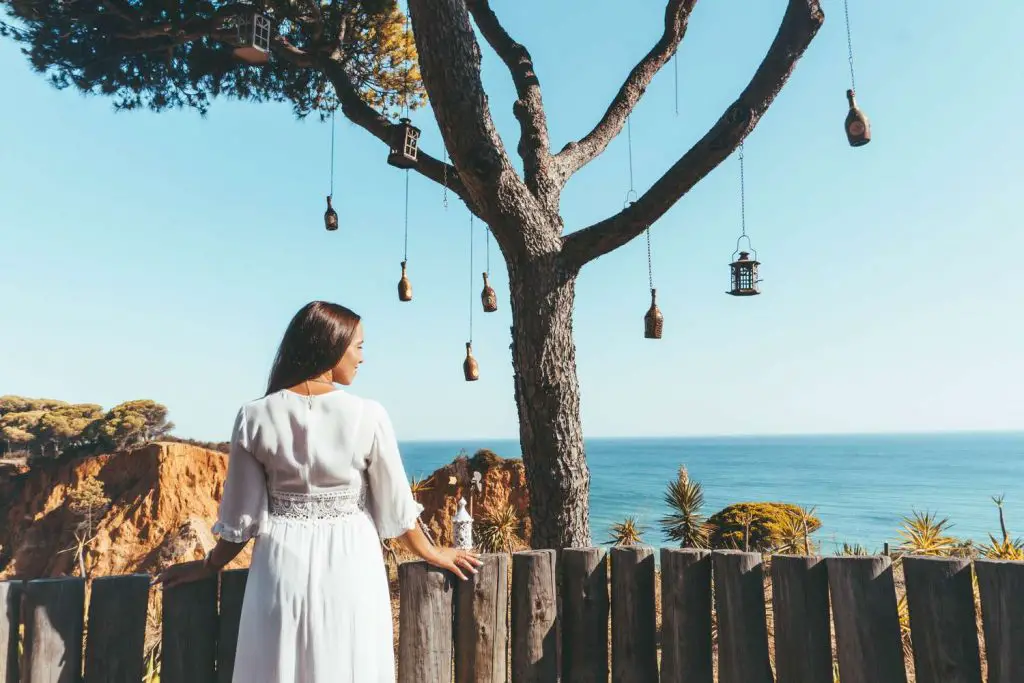 Pine Cliffs Website // Instagram // Booking a Stay
---
PortoBay Liberdade
PortoBay Liberdade is a beautiful five-star hotel in Lisbon with a stellar location right next to Avenida da Liberdade, the most elegant and classy avenue right in the city centre. The hotel has all the features of an upscale property including an indoor swimming pool and gymnasiu, SPA with treatment rooms for two, sauna, Turkish steam bath, esplanade, patio and a great restaurant with outdoor seating.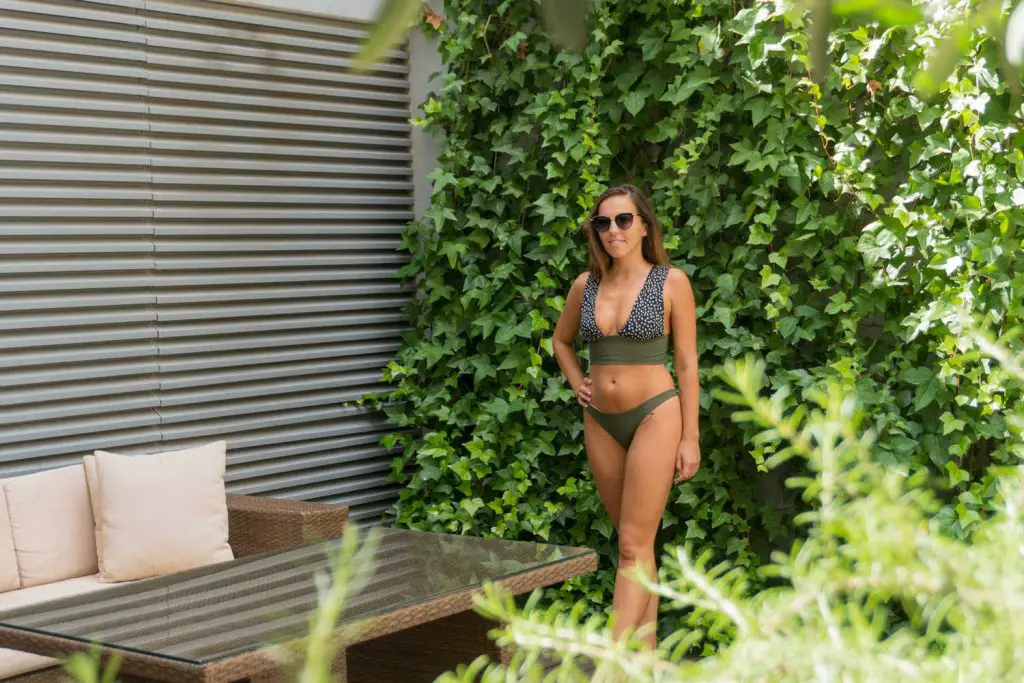 Downtown Lisbon and its most emblematic historic sights, like the beautiful Praça do Comércio or Rossio are just over a 15-minute walk away.
 The hotel is spacious and the outdoor patio, filled with olive and lemon trees,  was one of our favourite spots to relax and enjoy a drink after exploring the city. On the rooftop terrace you can find a bar and a beautifully lounge area and a hot tub perfect for two.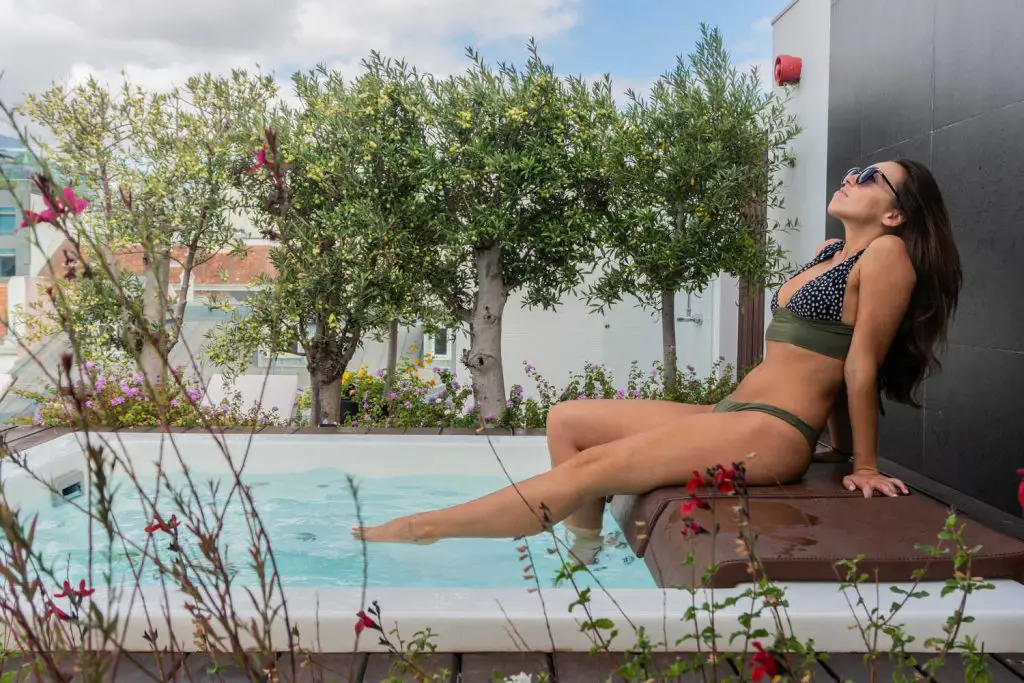 The staff team is extremely professional and friendly. There is an excellently sized, heated, swimming pool as well as a spa offering Aromatherapy Associate body treatments for those seeking a more relaxed stay.
The rooms are spacious and the beds are incredibly comfortable with top quality cotton sheets. Bathrooms have tubs and showers and all the amenities you could expect from a 5 star hotel.
PortoBay Liberdade is the perfect 5 star hotel to stay in Lisbon and a great base to explore the Portuguese capital.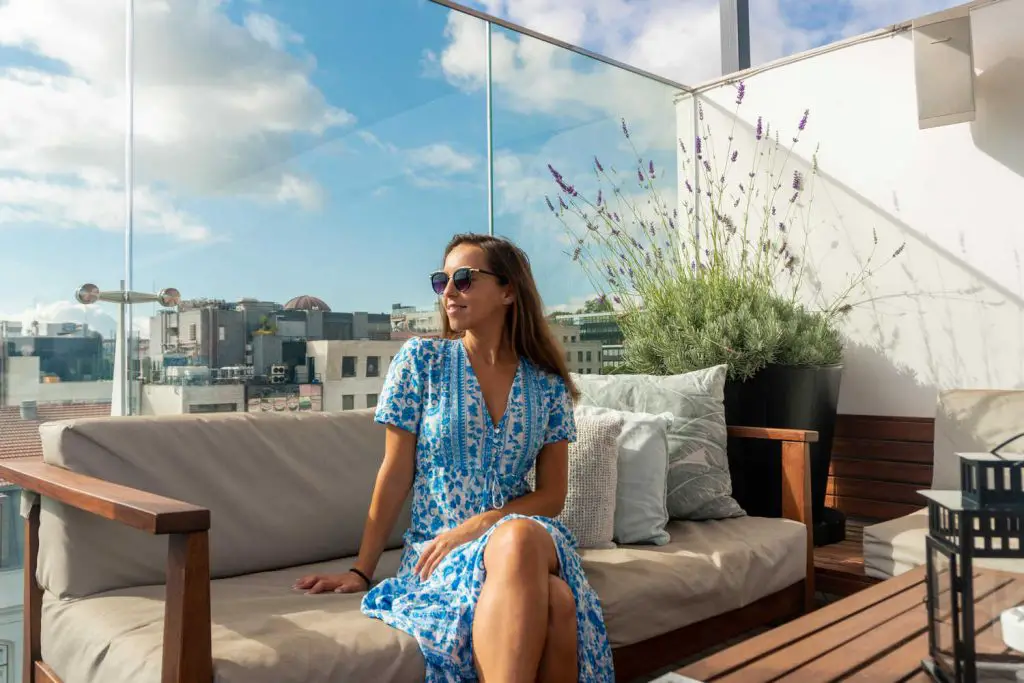 PortoBay Liberdade Website // Instagram // Booking a Stay
---
Sheraton Cascais
Sheraton Cascais is located in one of the most exclusive Portuguese neighbourhoods, 30 minutes from Lisbon and about 2 kilometers from the famous Guincho Beach known for being one of the best surfing spots in Europe.
The hotel is close by to one of the best golf courses in Portugal, has a fine dining restaurant and bar, a world-class wellness spa and a truly instagrammable swimming pool, overlooking beautifully landscaped gardens. 
The rooms are modern and with a homey feeling to it since they include a kitchen area and a dedicated living room making the perfect home away from home to explore the region.
One of the highlights of our stay was the couple Spa massage at Serenity and the picnic in the gardens with the delicious and fresh food prepared by the local chef.
We decided to visit Sintra since it was only a 30 min ride from Sheraton and it was the perfect morning getaway. When we came back from Sintra we spent the afternoon chilling by the pool and drinking the signature cocktail.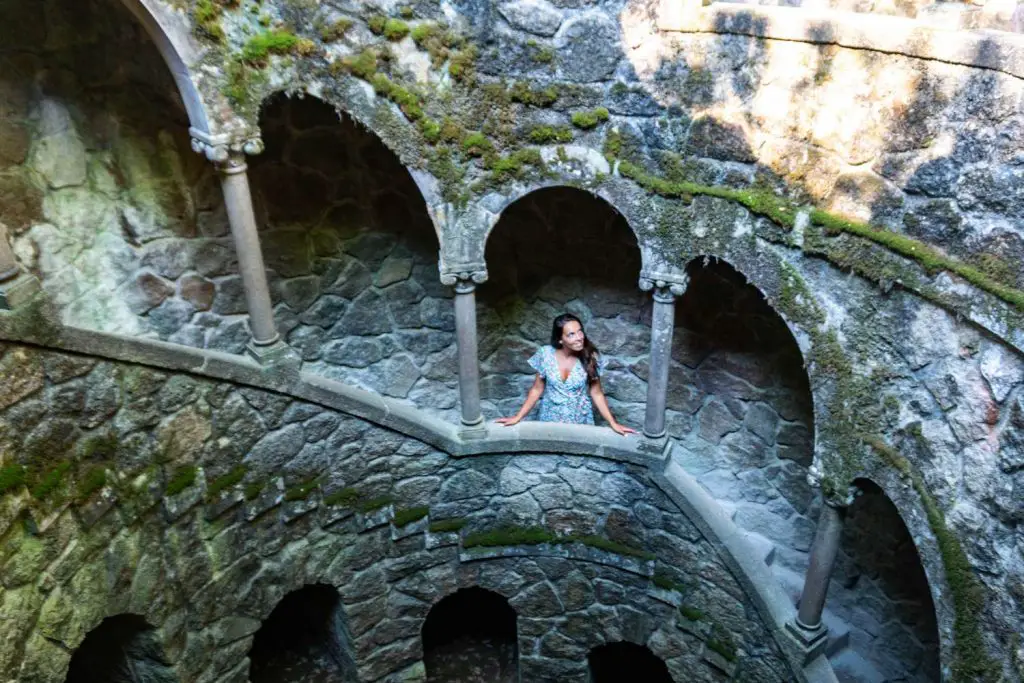 The swimming pool are is perfect for families and has a dedicated kids playground for your little ones.
During our 3 days stay i have to say what I enjoyed the most was the kindness and professionalism of all the staff. Everyone was always super friendly and attentive to details and that's something you don't find everywhere.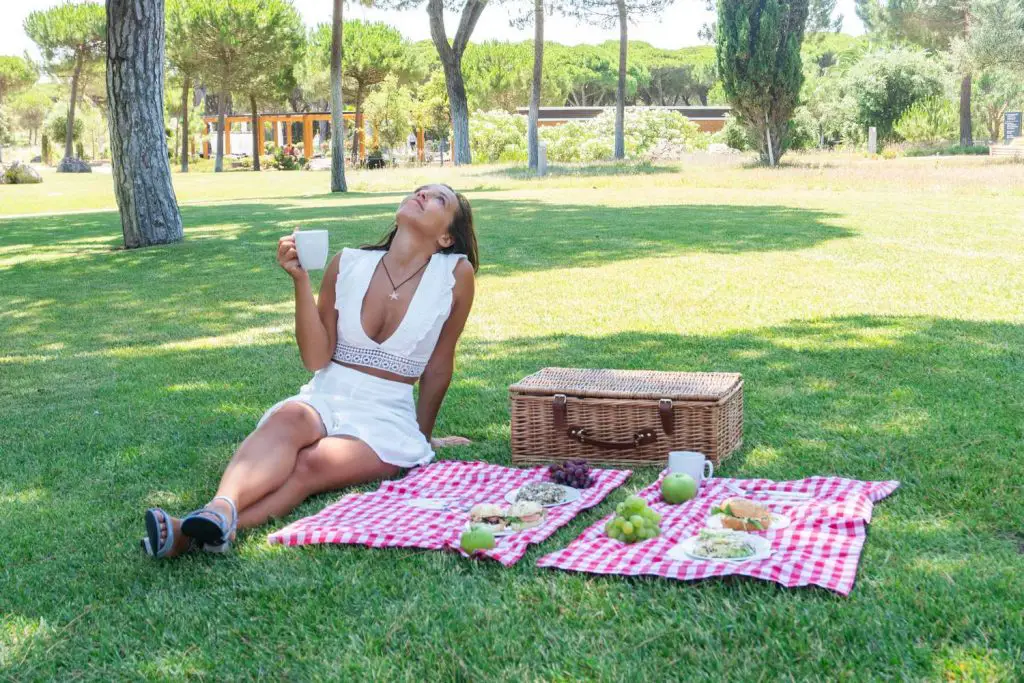 Sheraton Cascais Website // Instagram // Booking a Stay