Top Mediterranean destinations for an alternative romance
Looking for a romantic destination within the Mediterranean that is not the astonishing Santorini can be troubling, yet it is not impossible. It may be that you have been to Santorini before and want to try something new or you may not be swayed by its overly cosmopolitan personality and prefer to seek someplace that is more bonafide, more off the beaten track. If you fall into this category of couples travellers then here are the top Mediterranean destinations for an alternative romance.
Crete island – Rethymnon for a couples getaway 
Greece's largest island is simultaneously a popular destination and a nomad's land as it is so vast and diverse that it can harbour any kind of holiday you require. But when one is unfamiliar with the pros and cons of each region and what each has to offer, things become complicated. For getting to grips with the fascination of Crete, one prefecture at a time, couples seeking a romantic getaway can choose Rethymnon as their base. Staying at an adults' boutique hotel in Rethymnon, Crete at a prime location, close enough to the center yet far enough to secure your peace and quiet is paramount on a couples getaway. Rethymnon is built inwardly from its Venetian harbour, and unravels alley after alley, in what most closely resembles a maze of cobblestone streets filled with colourful and quaint shops, cafes, bakeries, stores, restaurants, tavernas and an array of bars. It is gorgeous to saunter around anytime of year, discovering its huge cultural wealth. If you were to visit during summer, then the fact that there is a fantastic beach just 4 km away from the town sure sounds appealing but if you rent a car, the entire prefecture is at your disposal for exploring. Sensational places to enjoy the lush nature, such as Mount Ida & the UNESCO Psiloritis Natural Park, the Kotsifou Canyon and dramatic landscapes of the Prasses Gorge and Potemon Dam. Then a dozen spots to admire centuries' worth of history, from the Venetian Fortezza to the Arkadi Monastery and Monastery at Preveli as well as traditional villages such as Karines and many others. Activities such as diving or a thrilling land rover safari experience, as well as gastronomy tours in addition to a handful of beautiful beaches on both the north and south coast of Rethymnon.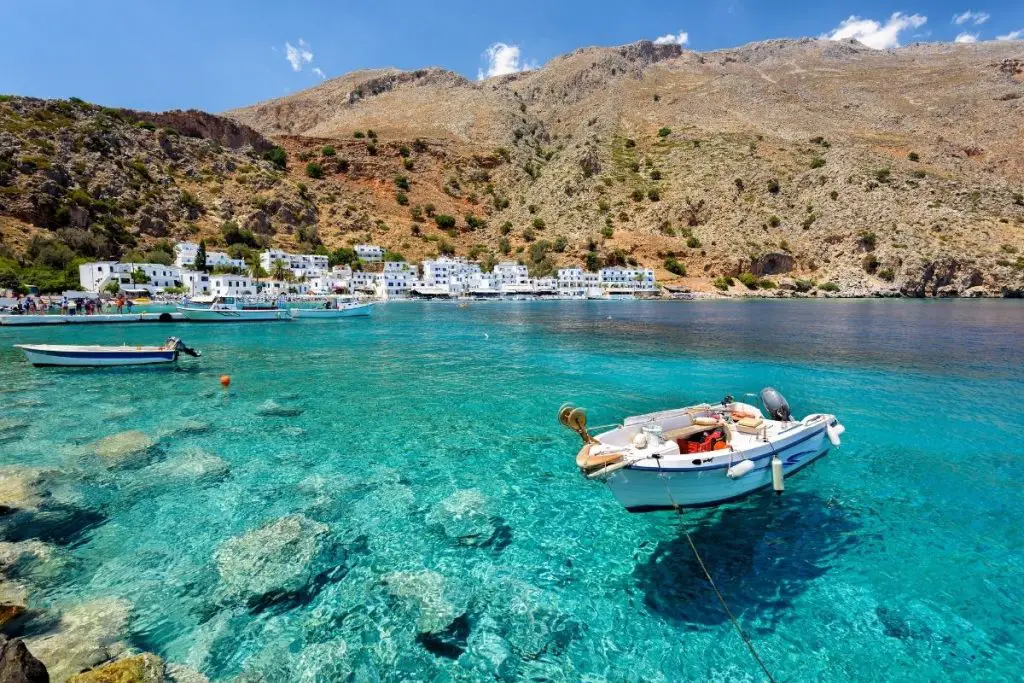 Corfu island – For a romantic journey through time 
Over to the Ionian Sea, which many believe to be more beautiful than the Aegean. One of the many wonderful things about Greece is that it is so immensely unique, having a wide range of characteristics depending on each place's specifics. The Ionian sea is typically more azure, more on the turquoise side of blue while the Aegean has a deeper blue hue to it and is home to many islands that are more rocky than verdant. If there was one place in Greece that has been in the spotlight of the highlife, it wasn't Santorini or Mykonos, or even Athens. It was Corfu island and specifically its old town. Favoured by the aristocracy of the late 19th century, old Corfu town was a poll of attraction for royalty and noblemen, while before that it held an important geopolitical role during previous centuries. The unique history of old town Corfu has made it an exceptional destination in itself as it meshes so many time periods with an air of elegance that is simply disarming. This is why it is regarded as one of the top three Mediterranean destinations for an alternative romance. Consider an adults-only luxury hotel in Corfu town, that ensures your romance is undisturbed by young guests as well as being wrapped in the sophistication of a bygone era. You will find antique decor touches here and there as well as landmark views from the windows and balconies for those moments when you just want to unwind in the privacy of your room. For all the other moments you may wish to explore the town's attractions; for ancient ruins, Palaiopolis is where you will find the temples of Kardaki, Artemis and Hera. The epitome of Venetian rule is in plain sight when visiting the two imposing fortress structures while Mon Repos Palace, Achilleion Palace and the Palace of St. Michael & St. George all showcase the best of British colonial architecture.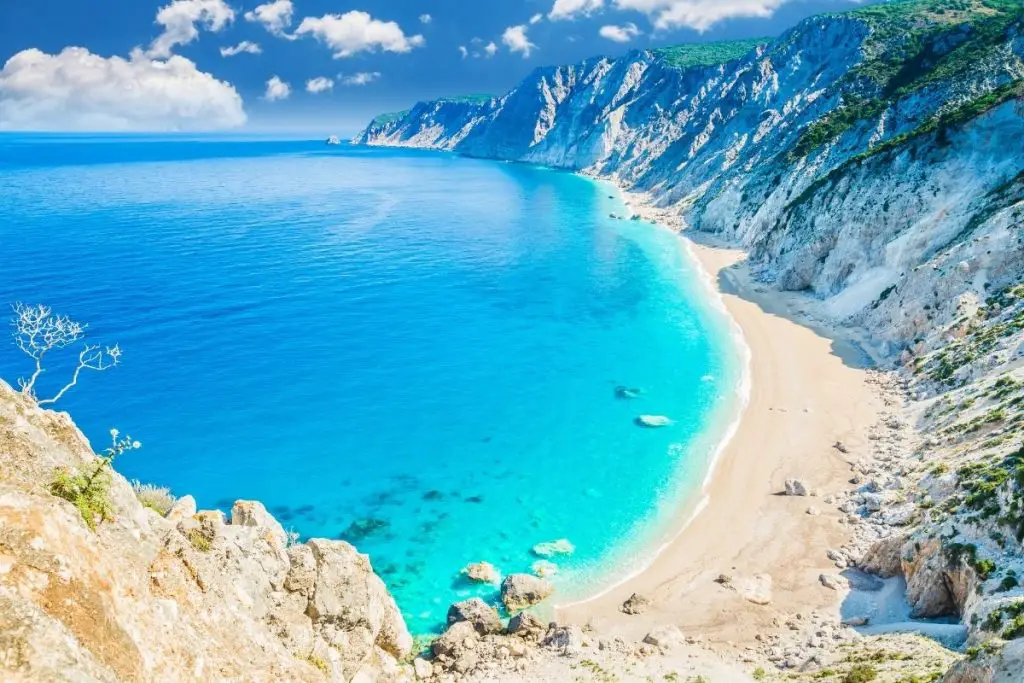 Cyprus island – Limassol for seafront romance 
On to the easternmost Mediterranean island; Cyprus. What makes Cyprus unique is its interesting cultural mix and its tenacious resilience. The Cyprus of today is split between two nations, the Greek Cypriot side and the Turkish Cypriot side, after a tumultuous time in the late 20th century when Turkey invaded the island. Now it stands unified in its Cypriot identity, although you will notice differences if you visit both the Greek and Turkishsh side. However, when on a romantic holiday in Cyprus perhaps you might just want to chill in front of the sea and leave all geopolitics out of the equation. The best place for this is in Limassol, a sunshine packed area that is perfect for your seafront romance. Choose one of the seafront hotels in Limassol as your base and opt for a sea view room so you can wake up to be greeted by the sea every single morning. The glorious views alone will put you in a fantastic mood, preparing you to seize the day. If you are visiting during the summer then enjoying the sea is a must, while, since Limassol is a sunshine-packed destination that can be enjoyed all year round. The massive coastline of Limassol is perfect for wonderful bike rides or walks along the seafront with your partner. Apart from the leisurely activities of strolling around the lovely promenade and discovering the local bar and nightclub scene for a few hours of evening entertainment, your days in Limassol can be filled with culture if you so wish it. Places of archaeological interest are the Kourion site with ruins of an amphitheater adorned with mosaics and the Sanctuary of Apollo with remains of ancient baths and dorms. Two others are the Colosseum and Limassol Castles which were built during the Medieval times. Nature enthusiasts can venture out to a World Heritage site in the Troodos mountains that harbour an array of picturesque little villages and a handful of Byzantine churches. Wine lovers should definitely check out the Commandaria region, which has produced a legendary wine variety that King Lionheart referred to as the "King of Wines".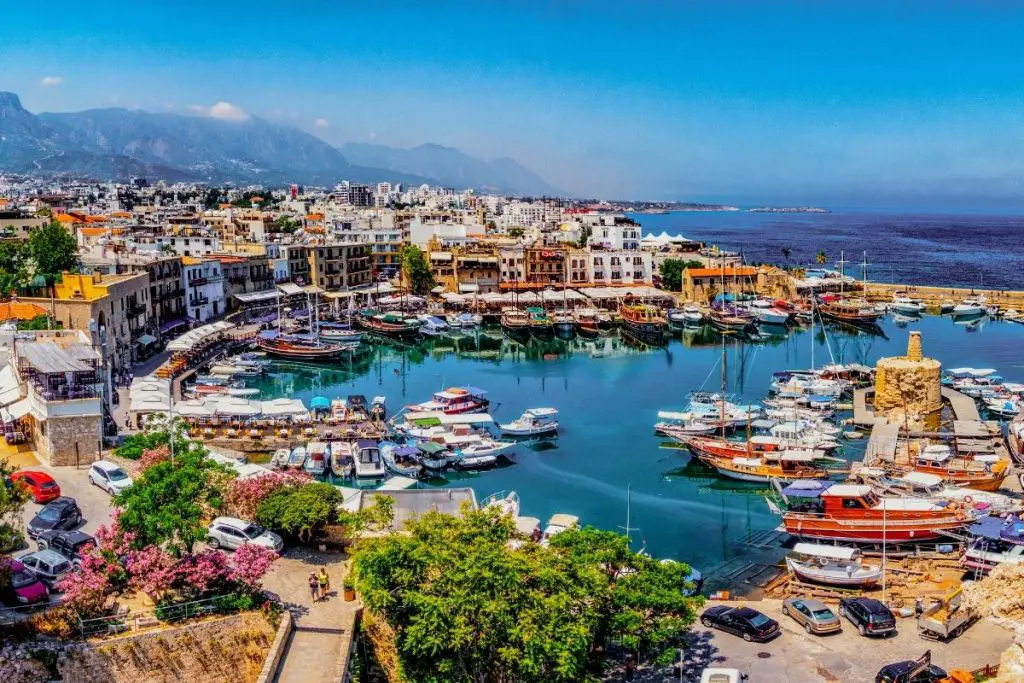 Mediterranean Cruise – for wanderlust romantics
For the wanderlusters to whom the idea of choosing just one destination sounds absurd, then a Mediterranean boutique cruise could be just the thing. The region has always been a nursery for seafarers, as well as having played an important role in trade between continents. The Mediterranean has a massive coastline that spans many countries, and many seas that, together, aggregately make up the Mediterranean basin. Therefore, there is a lot to cover and a single cruise that takes you all around the Mediterranean is perhaps not entirely feasible. You need to break it down a little further. You can, of course, start with Greece choosing from various itineraries that include both the islands and some remarkable coastal locations. What about the Adriatic sea that separates Italy from the Balkan peninsula? Or you can start from the western border of the Mediterranean and to discover the glories of Spain and Portugal instead. With a rich heritage that knows no bounds, the colourful cultures of Spain and Portugal will blow your minds away. Brimming with a myriad of UNESCO World Heritage sites and architectural marvels almost everywhere, with a cruise from Portugal to Spain will reveal a plethora of attractions showcasing the extent of the destinations' one-of-a-kind charm. Departing from Lisbon you will venture towards Portimao with the added opportunity of inland exploration the fascinating region of Silves. There is a Moorish castle complex to peruse and a 13th century cathedral while as you make your way to Monchique you will be disarmed by its 16th century charm. Next on the itinerary is crossing over to Cadiz in Spain, up the Guadalquivir River toward Seville.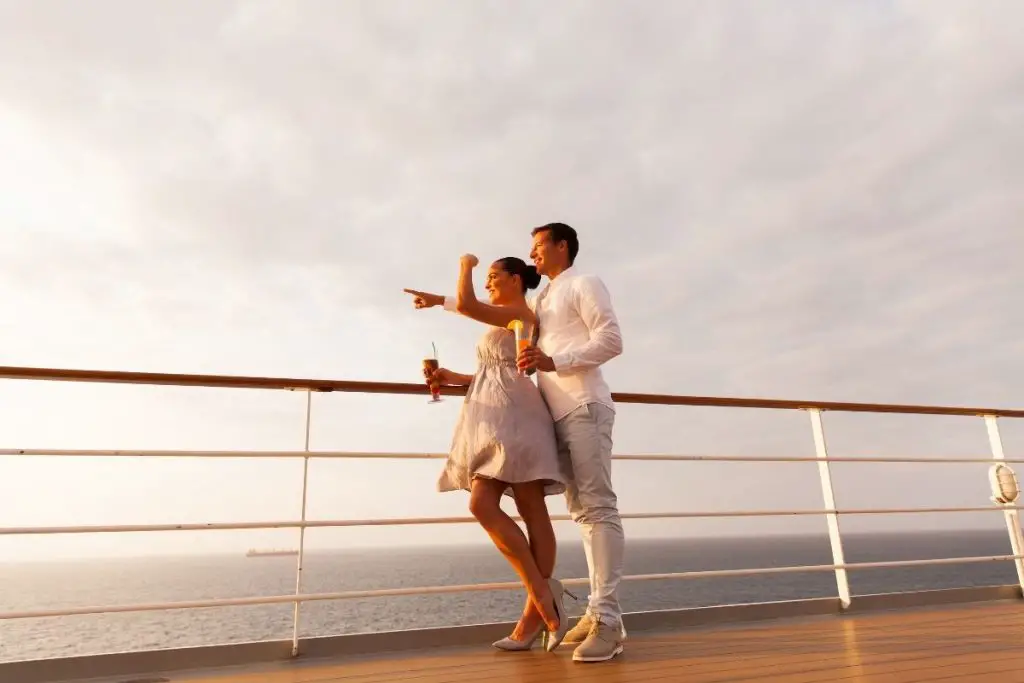 55 secrets have been up stream before taking the Douro River cruise in Portugal and we can't recommend enough! Seville is known for its flamenco culture and its wine. You will also cross the Gibraltar strait in order to get to Malaga, with an optional excursion to the rock coupled with some truly phenomenal views. The key thing that wanderlust romantics should remember is that your cabin is your personal sanctuary while you can socialise as much as you like, as well as having the option to engage in inland excursions that will make your holiday reach epic levels.