In love with Untold Music Festival Romania
How I felt in love with Untold Festival
I've known of the Untold festival for a couple of years now and to be honest, it didn't look like something I wanted to attend. Too many people too much "bumtzi". I wanted something chill.
This year however, 55secrets gave me the chance of going and see with my own eyes why everybody is so fascinated of this place.
Untold itself, as a brand, sells a story, a feeling that everything and anything can happen there. This is why, kinda following in the steps of Tomorrowland, the design of the stages and of the overall place, makes you feel that you are in a story tale.
I have watched too much Tomorrowland related materials: documentaries, videos, full video sets of different DJs and so on. It got me into a certain kind of mood and it made me think a lot if i want to be part of something like this. And if in Romania we have something similar to what is happening in Belgium, I said I should give it a shot and see what is all about.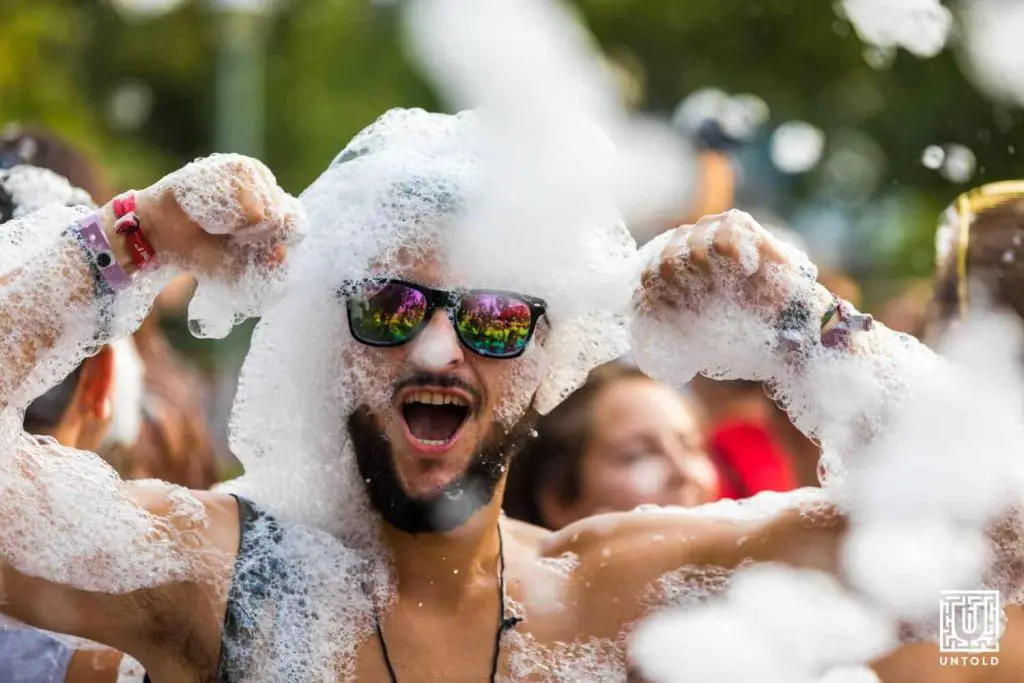 So, what happened in UNTOLD?
Even though it took me a while to get my ticket and bracelet, I finally got in and here's what I saw.
1. The ID cards machines
I"ve been going to music festivals since 2009 and I can truly say that I can really see technology progress year after year. This year (it's actually been happening for a couple of years now) that bracelets have cards incorporated that you recharge with money and use it sort of ,,virtually''. Big heads up for that.
2. Food
I don't really want to talk about how good or bad the food was, but what is to be appreciated is the fact that there was a looot of diversity. Sweet, salty, burgers, chips, Fornetti, pizza, whatever you might think of, you could have found it.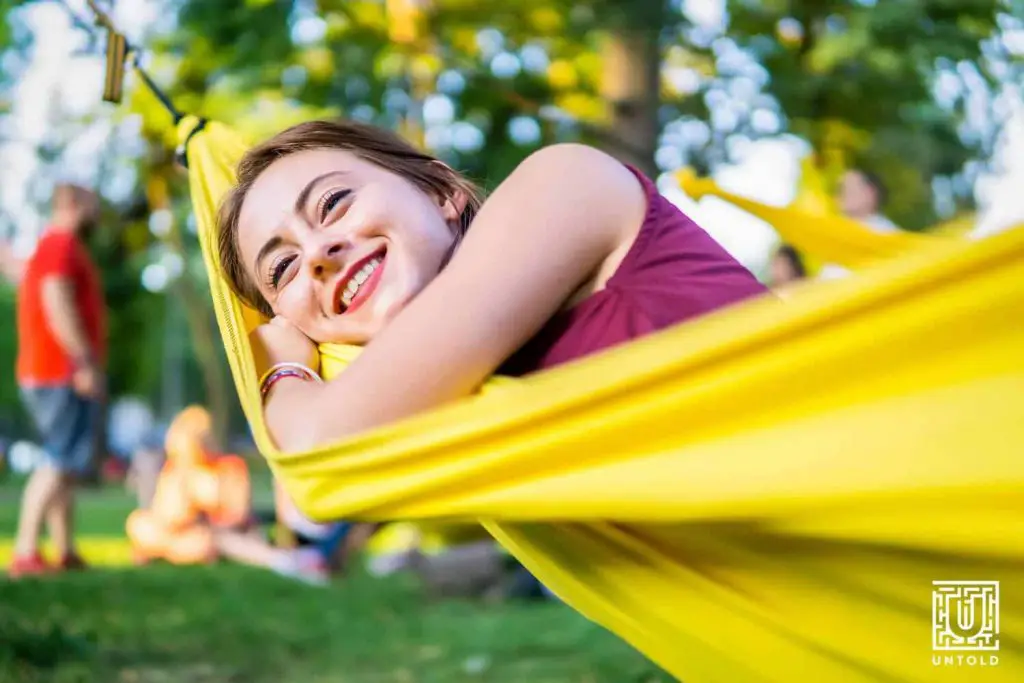 3. Alcohool
One thing that I was really happy about is the fact that I've seen Ursus being one of the main sponsors of the event. Ursus, ,,the king of the beer in Romania'', is one of the most representative beer brands in Romania and from my point of view, it really had to be there. It reminds me of Portugal, when for every music festival Superbock or Sagres are sponsoring. Not Heineken or any other beer brand. I know Ursus is not even a 100% Romanian beer brand, as it got bought, but people know it as one of their national prides and it made my heart jump with joy when I saw that.
4. Ooh the musiiiiccc
If anything got you angry, or if anything would have made you happy, the music would have made you even happier. The sound, as much as I can appreciate it, was impecable pretty much everywhere, at any stage. Artists were amazing, a lot of diversity of styles that you could have tried out, tons of amazing artists. Hats down for the organisers for this.
5. The shows, fireworks and all
I've never been to Tomorrowland, but I've watched loads of materials about the event and how and what is happening there. Therefore, despite thinking that some ,,festival accessories'' were taken from Tomorrowland, all fireworks, flames and lights show proved that Untold has become an event of European class.
6. Overall feeling
First thing that I want to say is that Untold brought Romania on the map of big European festivals and as a local, it kinda makes you a bit proud. Secondly, despite thinking that I wouldn't enjoy it and I just wanted to ,,test the product''  and see what is up with it, I can definitely say that in my process of discovery, I fell in love with it. I am not a big electronical music fan, but holy bananas, the music that I've heard in Untold wasn't just mind-blowing, it gave me a feeling that I can't really describe. The feeling that I can do anything in life. Not even sure I've seen a 80.000 people concert before. All of this pumped up so much energy in me, that I'm still hyper.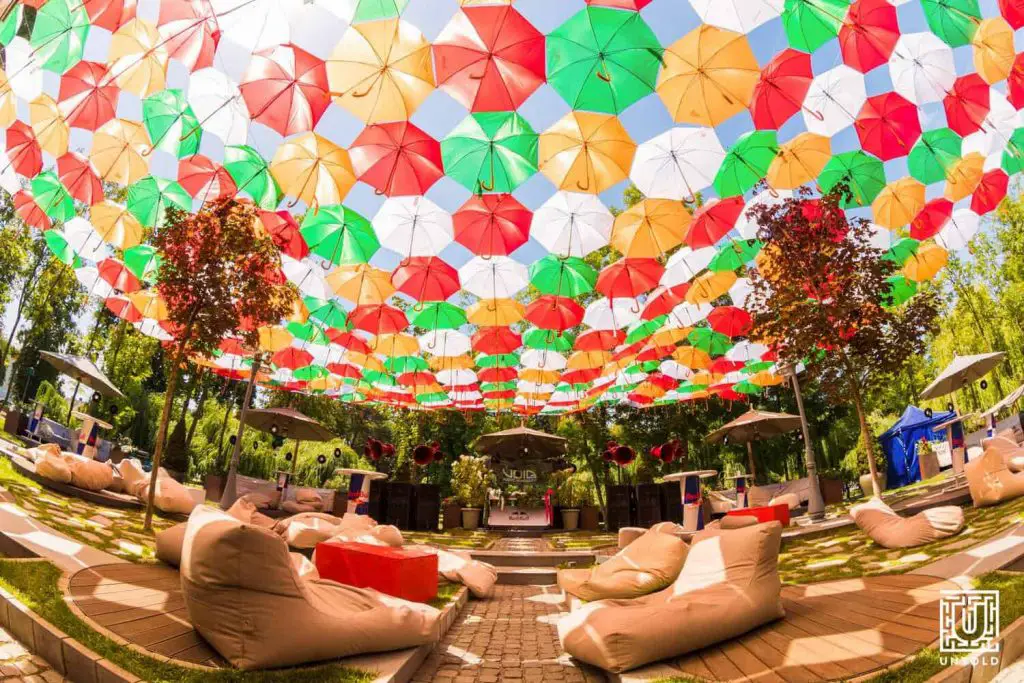 7. Steve Aoki
Last but not least, I need to give it to Steve Aoki. Despite his concert being delayed for an hour and a half and the pouring rain, he played for 2 hours, made an amazing show and transformed me into a true fan. If after seeing his documentary I wasn't 100 % convinced, after seeing his life performance, because was a performance, but just a DJ behind a booth,  I absolutely enjoyed every minute of it.
Put your hands up, put your girlfriends up, put your hearts up!
Thank you #Aoki, thank you #Untold!