Where to go for a weekend in Crete
Greece has many gorgeous islands, all of which have their own unique character and sights to offer. If you are looking to spend a wonderful weekend on one of these stunning islands, you cannot go wrong by choosing Crete.
Crete is one of the most spectacular Greek islands, with plenty to offer. Whether you want a relaxing weekend enjoying white sand and sparkling seas, or are looking to pack your days with historical sightseeing, there is truly something for everyone.
But where should you go for a weekend in Crete? For a small island, there is plenty of variety for both places to stay and things to do. Where will you go?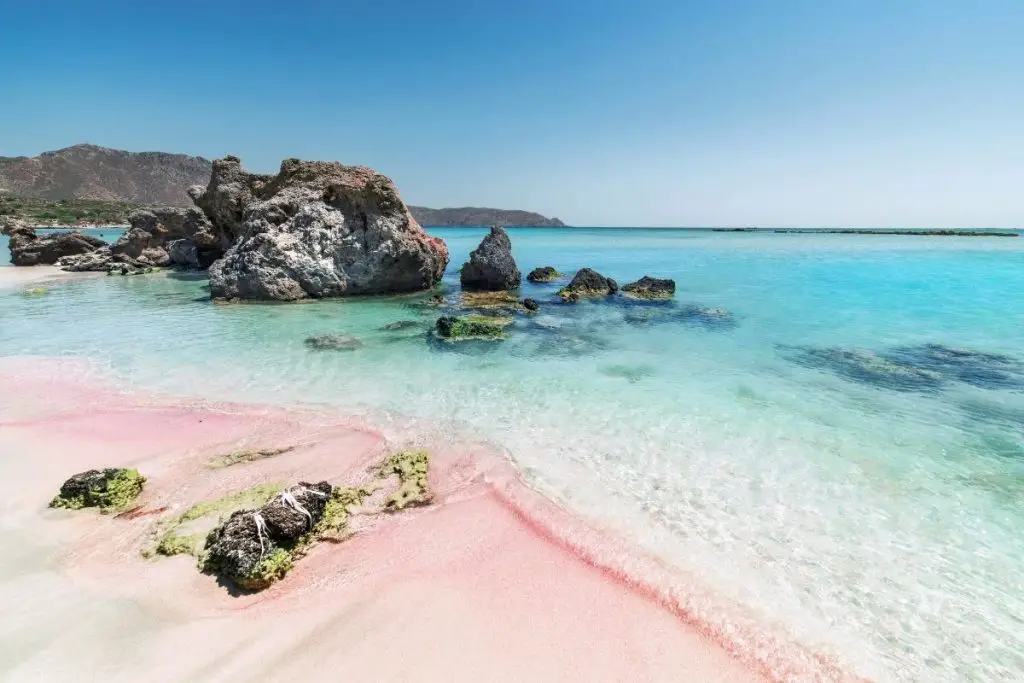 Elounda
Are you looking to visit one of Crete's top hotspots? As one of the leading resorts, Elounda is a wonderful choice for relaxing in a beautiful villa. With calm waters, sandy beaches, and plenty of tavernas, you can even enjoy some very special sightseeing. Taking a boat trip from Elounda, you can visit the beautiful, abandoned island of Spinalonga. With a colourful history, including spells as a stronghold under Venetian and Ottoman rule, it was then used as a leper colony in the 20th century. It is a haunting and poignant place to spend a morning, and it's not surprising that it has been an inspiration for many writers and artists.
Makrigialos
If you are looking to get truly off the beaten track, Makrigalos is the place for you. Set in the southeast of Crete, this stunning fishing village is perfect for a quiet weekend where you can soak in the atmosphere.
But don't worry – if all the peace and quiet leaves you itching for exploration, you can take a boat trip to the now-abandoned island of Koufonissi. Once the home of the shellfish which were used to dye the cloaks of Roman emperors, it is now largely empty but for beautiful beaches and well preserved Byzantine ruins. So you can whet your history-loving appetite and soak up the sun, too.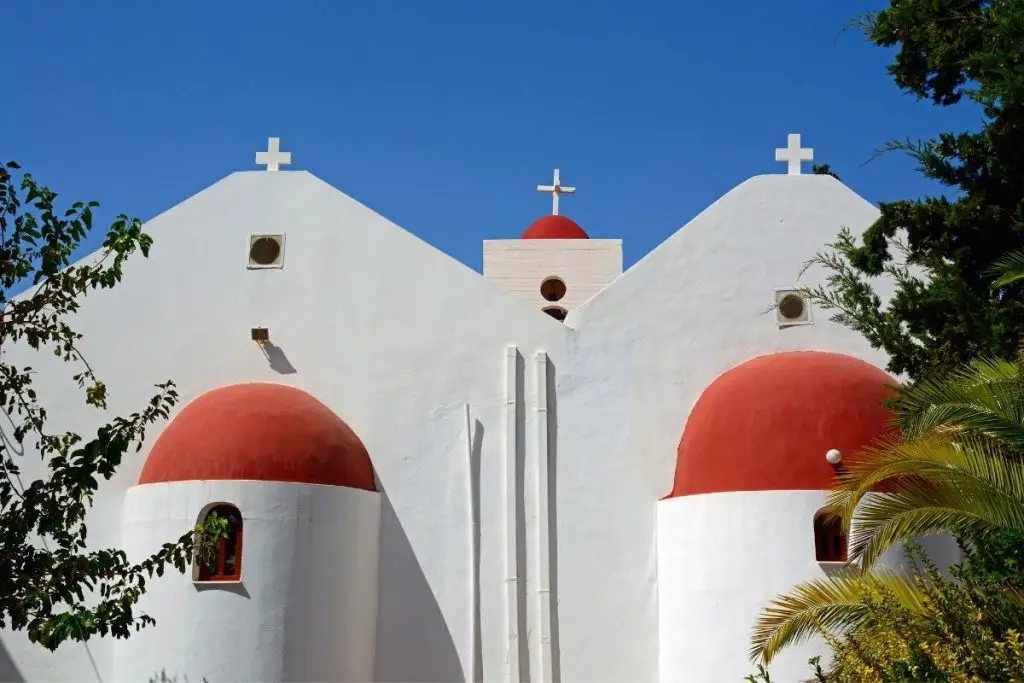 Heraklion
Do you want to make the most of your time in Crete without travelling further afield? Heraklion is ideally located for this, as its close to the airport for those short weekend breaks.
The Cretan capital may not seem like an obvious choice, but it is a great place to stay, with a charming harbour and many great tourist sites.
You can easily visit the Heraklion Archeological Museum for a glimpse into the capital's history, or visit the Palace of Knossos to immerse yourself in the myth of King Minos and the Minotaur.
For a break that allows you to easily get from your flight to your destination, this is a perfect choice.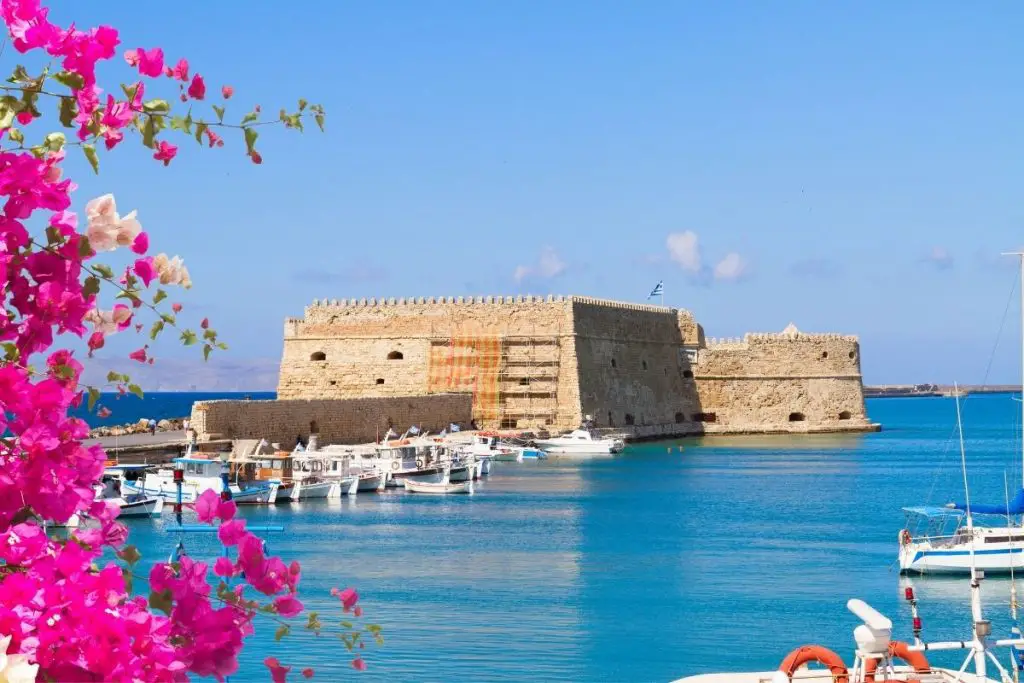 Neapoli
This small town in eastern Crete is perfect for nature lovers who want to appreciate the natural beauty of the region and get a glimpse into authentic local life. Far from the hustle and bustle of Heraklion, it is even quieter than the more touristic Elounda. You can enjoy the incredible, mountainous landscape and even see the beautiful white windmills dotting the Lasithi plateau.
Surrounded by olive groves, Neapoli is an excellent choice if you want to be close to the more popular parts of the island, such as Elounda, without being in the heart of them. You are also well located to visit amazing sights like the Diktaean Cave, thought to be the birthplace of Zeus himself.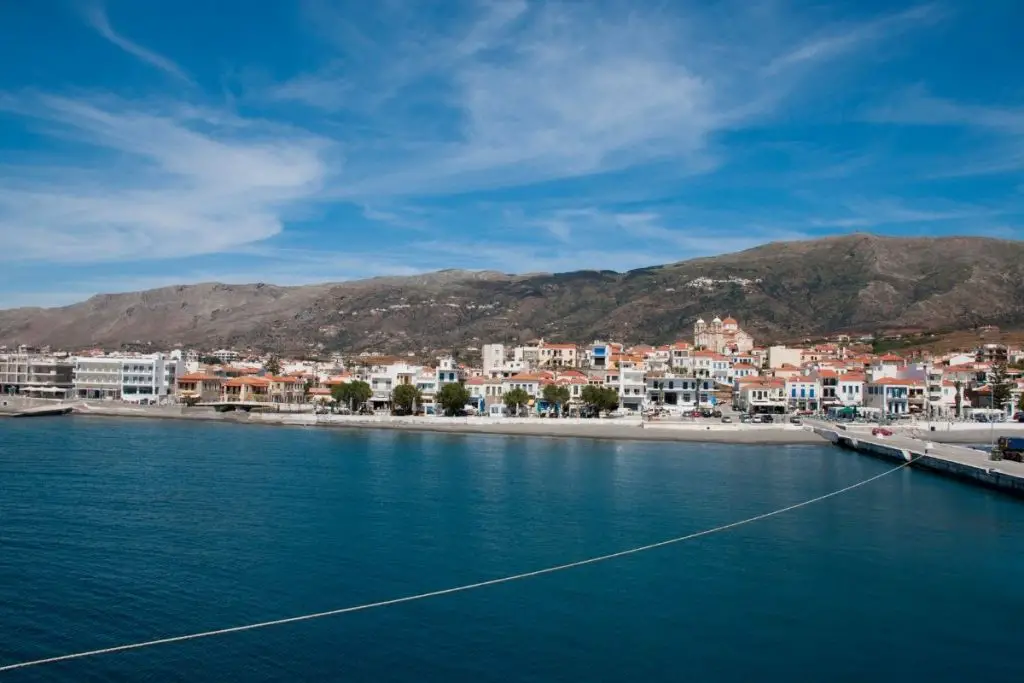 Loutro
Down in the southwestern part of the island is Loutro, a lovely spot to spend a weekend. A sea lover's paradise, this tiny town has limited accommodation, so if you have your heart set on Loutro, book in advance!
It is an ideal area for those who love to hike. Set in a cove surrounded by cliffs, it's home to the Samariá – known as Europe's longest gorge.
If you are looking for a peaceful weekend of adventuring on foot, Loutro has plenty to offer; with the pebble beach of Marmara sure to be less crowded than the sandy spots in other parts of the island.
Are you inspired to change it up and swap a regular city break for a weekend getaway to one of Greece's most beautiful and historic islands? Don't hesitate to start planning your trip!