25 Cool Things to do in Gdansk
Free Gdansk Travel Guide
Gdansk is not your typical travel destination when you think about Poland. With competition like Krakow or Warsaw it is was a pleasant surprise to get to explore this not so touristy but  still pretty city with lots of activities and a diverse gastronomy. Bellow you can find the 25 activities we enjoyed the most during our trip to Gdansk.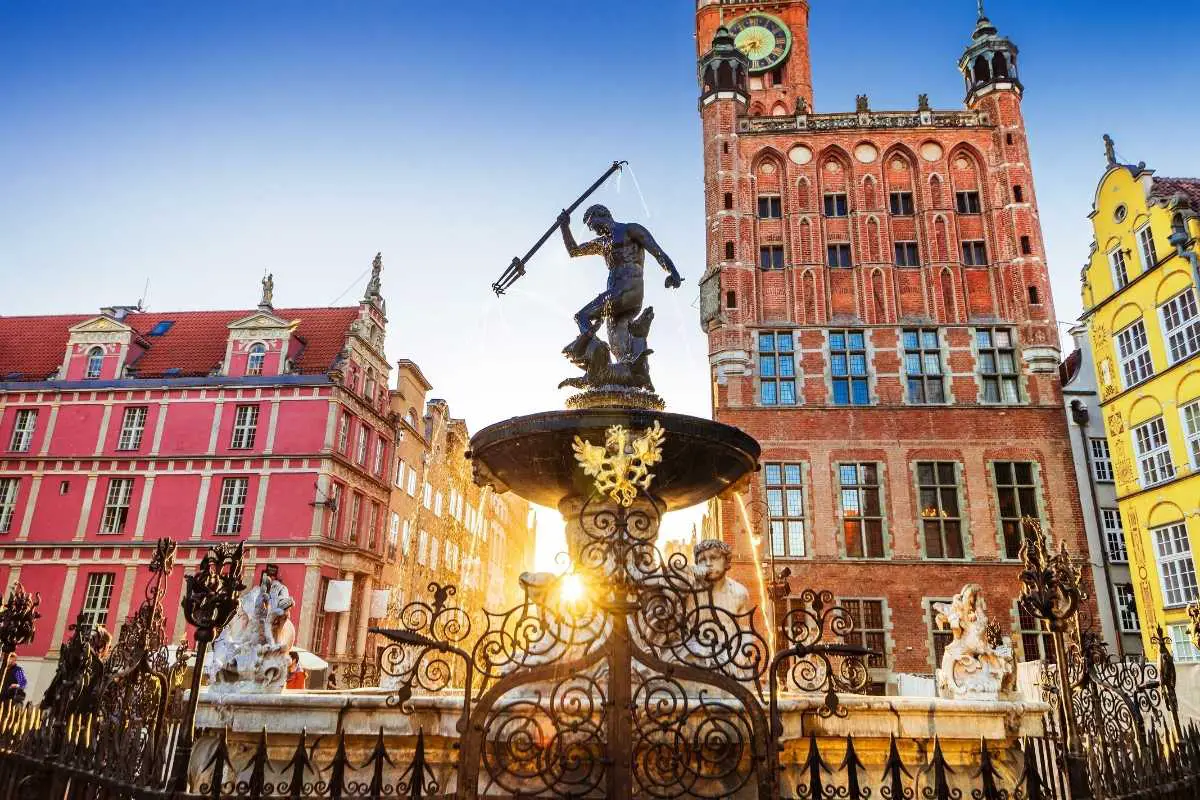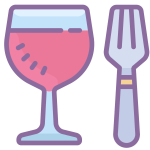 FOOD IN GDANSK
1. The potato heaven, welcome to Poland!
Address: Bar pod Rybą – ul. Piwna 61/63, Gdańsk MAP / LINK / FB
By coming to Poland you should know that you are coming to the land of potato. Polish people love
potatoes and they know what to do with them.  Bar pod Rybą has fish in its name but the specialty is actually potato. You might be amazed with what you can do with potatoes and how amazing they are. You will have a great choice of the stuffings and toppings. The potatoes will be crispy, straight from the oven, yum! If you prefer fried potatoes you need to try placki ziemniaczane (potato pancakes). The best are on the Hungarian way (people in Hungry of course have no idea this is a polish invention).  The restaurant has long traditions, dating back to 1998. The restaurant is family run and you are quite likely to be served by the owner. The spirit of the restaurant is also very family-oriented so you will feel at home. The decorations of the interior are many things connected with the history of Gdansk. You won't forget it.
2. Cheap, authentic Polish food in a prime location
Address: Bar Mleczny "Neptun" – Długa 33/34, 80-827 Gdańsk MAP  / LINK / FB
Can you Imagine a cheap restaurant located at the most strategic point of the city, right in the heart of the downtown area? In Gdansk everything is possible. Right on Długa street, very close to the famous Neptun fountain, Bar mleczny (a milk bar) offers a traditional polish way of eating. Excellent food almost as good as home cooking will find you at a very good price. The name comes from milk products which are the base of the food, but you will find decent meat there as well. The food you always arrives very quickly unless there's a large queue. If you would like to have a group dinner it is possible to make a reservation. The restaurant also has free wi-fi (like most others in Poland too). Try traditional Polish dishes such as kotlet schabowy or pierogi. You will be in the food heaven! Bar mleczny is always the best place to fight a big hunger for small money.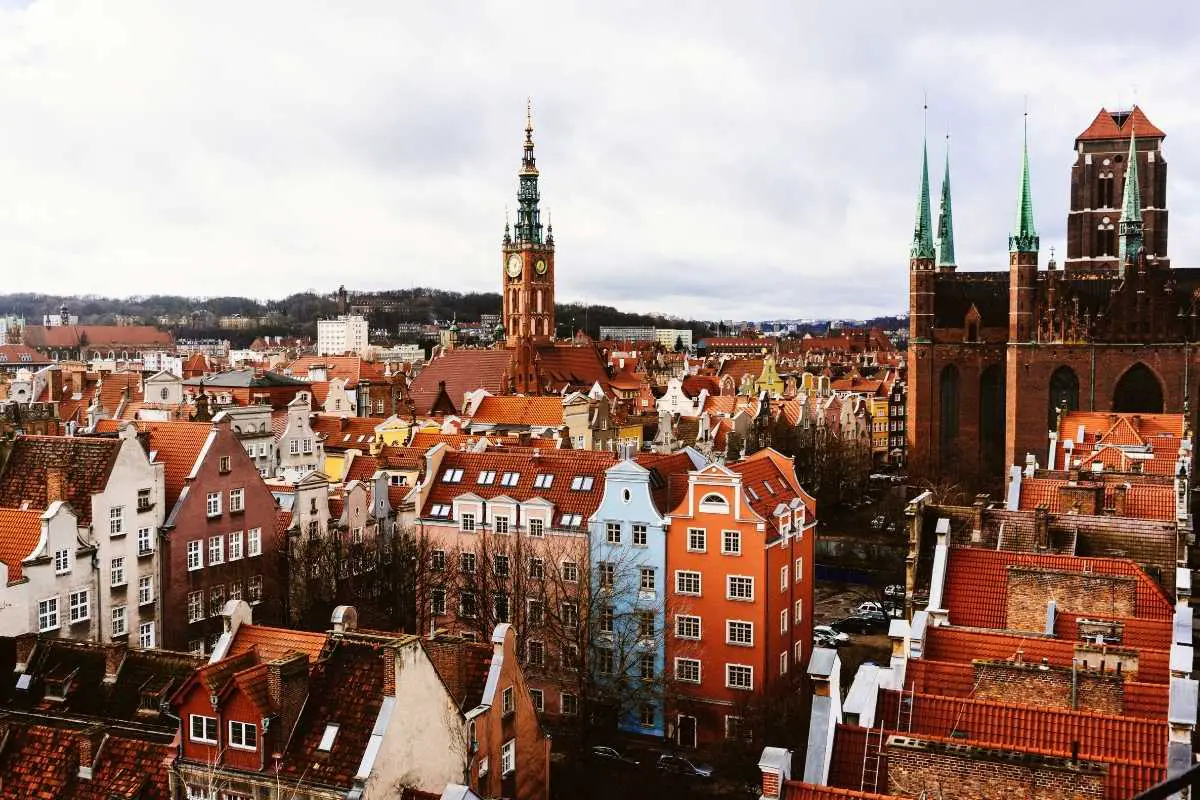 3. Tavern restaurant, the heart of the Polish sailing world
Address: Restauracja Tawerna– ul. Powroźnicza 19/20, 80-828 Gdańsk , MAP / FB 
Poland has a long tradition of sailing and sailing culture, bars and special vibes. Gdańsk's significant growth as a port occurred in the second half of the 14th century and the consecutive centuries. As of that time, a range of commercial relations were created between Gdańsk and overseas countries such as Denmark, Sweden. Tavern is the perfect place to enjoy genuine cuisine from around the world. They specialize in seafood but traditional polish dishes are available too. Gdańsk and Tavern are the best places in Poland to try delicacies of seafood, since all the products are fresh. The location is also pretty handy, very close from the old town, by the Motlava River. Like some other very good restaurants this one has a very long tradition going back to 80's. If you are visiting Gdańsk during the summer season do not forget to check out their amazing beer garden with a breathtaking river view! Everyone with big or small appetites will find something fitting their own stomach here!
4. A culinary travel in time- slow food in Gdański Bowke
Address: Gdański Bowke – Długie Pobrzeże 11, 80-888 Gdańsk, MAP / FB  
When visiting Poland, you'd be forgiven for feeling like time may has stopped here. It can be experienced in many aspects of life here, but food is probably the most pleasant. The Bowke restaurant offers you traditional food prepared in the same way as it was done 200 years ago. Fortunately they do not serve 200 years old food. They make own traditional bread, dumplings and other specialties. Everyday everything is prepared when ordered. Slow food is becoming more and more popular in Poland. Come to Bowke to enjoy the special vibe, amazing food and a great choice of drinks, from coffee to the local brewery beer. The restaurant has a family, slow and friendly flow. Even the most sophisticated gourmand will be satisfied. Don't miss excellent pralines, with a Goldwasser for a dessert! If you are looking for the perfect place for a weekend dining with your friends and family this is one of the best choices!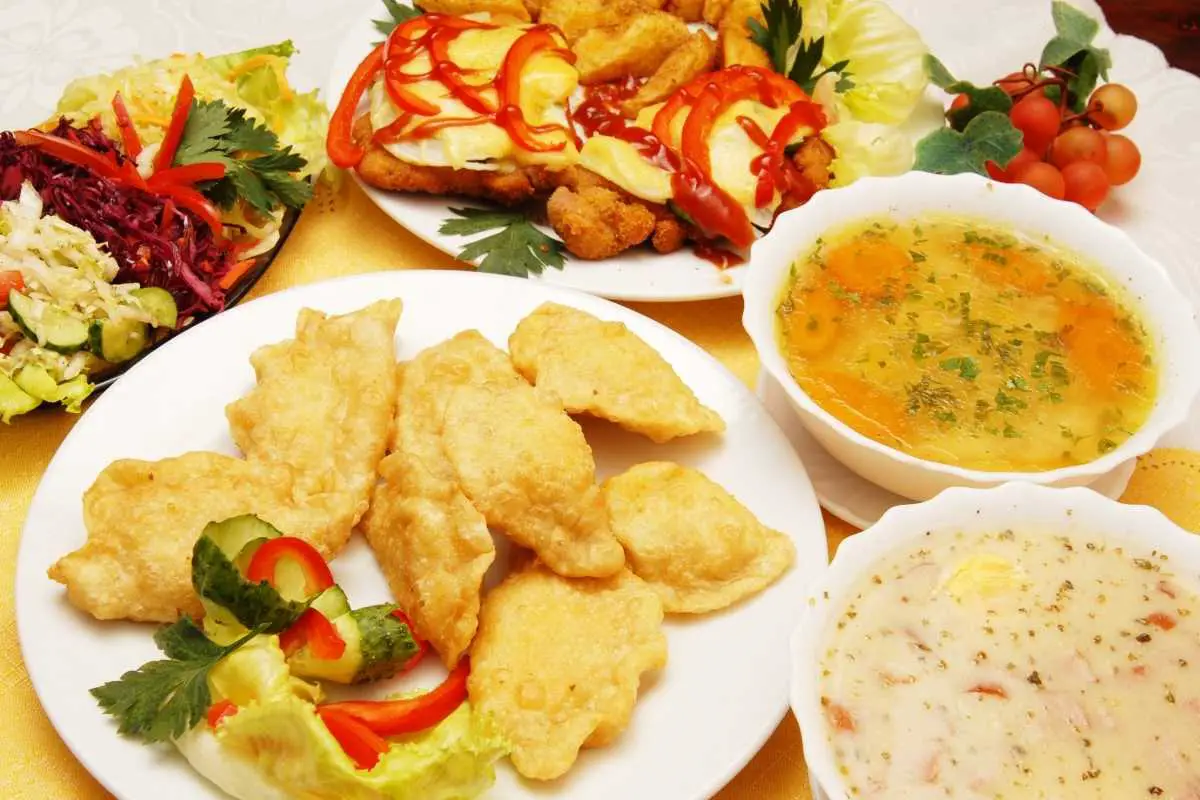 5. Fresh fried fish restaurant at the seaside
Address: Smażalnia Ryb Zagroda Rybacka – Miła 14, 80-512 Gdańsk , MAP / FB 
There is nothing better than a freshly caught fish, fried on the pan and served with a great salad and French fries. Come to the seaside and enjoy the beach, walk a bit, check out the shells and amber and then stop by to the restaurant for a well-deserved dinner. You probably will have some choice of fish you want to try but it also depends on the season and day (what they managed to catch that day). The fish is bought from the local fisherman every day. The restaurant is family-run which gives it a special family fish vibe. They love the traditional recipes for preparing fish, but they are not limited to this one way, and they often experiment with new creations. The most excellent taste of fish you can enjoy in Poland is smoked fish. We have some pretty old receptors and we love cultivating a smoked fish tradition. It's a must try! Another polish tradition is 1000 recipes for herring, you should try some of them, the best is herring from oil with a vodka shot!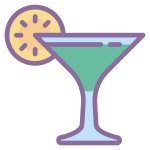 BARS in Gdansk
6. Polish Beer in Irish pub, in the Old City Hall
Address: Irish pub – Korzenna 33/35, Gdańsk, MAP
If you want to go out in old town, The old city hall is a great location and lots of fun. Going out to a bar in Poland is always enjoyable, with nice friendly people around and without too much of a headache due to prices. Irish pubs are always a great place, but this particular one in Gdansk is different to typical Irish pubs due to its location. There are always thematic parties organized here, such as St. Patrick's day, Valentine day or New Years Eve. Remember to dress up nicely, and leave your sports clothing at the gym, otherwise you might not be let in (especially during the weekend parties). If you would like to organize a private event this is also possible. The special price for students can be as low as 5 zł (a bit more than 1 euro!). Unbelievable! Poland is a heaven of cheap beer. A good recommendation is the dancing party on Fridays. DJs play 80's, 90's and current hits best for dancing! You will have a hard time walking back to your hotel after the whole night dancing!
7. Board games and local beers in a friendly Pub
Address: Pub Polufka – Konrada Leczkowa 18, 80-432 Gdańsk, Polska, MAP / FB
Pub Polufka is a place where you will find very friendly stuff, a great choice of many different beers, especially the ones from microbreweries. You will find handcrafted beers such as Pinta, Alebrowar, Trzech kumpli, and Brodacz as well as regional ones such as Gościszewo, Kormoran, and Fortuna. If you prefer imported beers from Ukraine or Czech Republic you will find a choice of them too. In total there are around 130 beers! The place is also famous for board games. You get to enjoy competing with your friends while drinking a beer. The choice of games is just as wide as the beers. During the longer, cold evenings in winter don't forget to try a hot wine or beer. It is a special Polish tradition and a great taste due to the spices they use. Hungry? Try excellent toasts. Although Wrzeszcz is not really in the center it is worth exploring a bit. It has quite a student vibe, since Gdansk Polytechnic is located here. So you are likely to get to know some other students.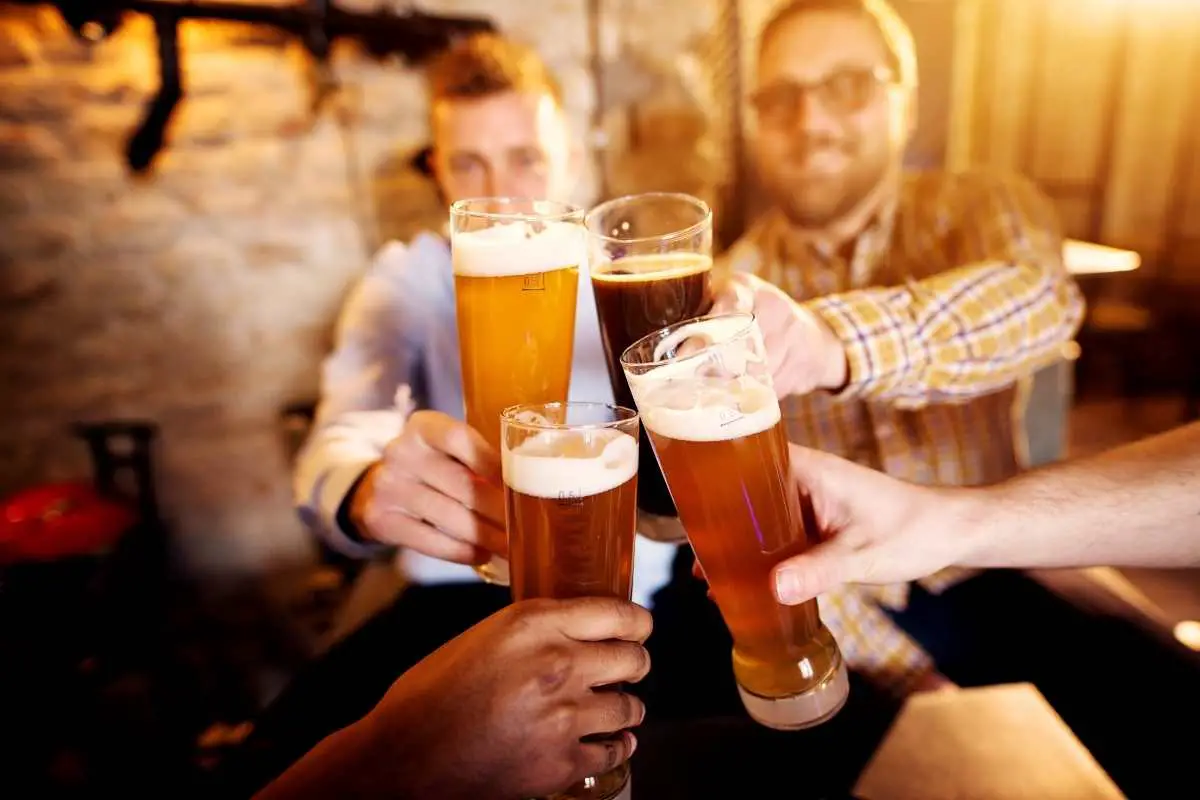 8. A beer in the bunker.
Address: Bunkier –Olejarna 3, 80-843 Gdańsk, MAP / FB
Do you like history? Would you like to enjoy the special mysterious atmosphere of the bunker? Here you have a great opportunity to try this kind of experience. It is a military building (authentic), which was built in 1941 for the heads of the military and their families. So it was a luxurious bunker, equipped with toilets and showers. Now it is a great complex of party rooms. It is huge. With 5 floors, 2 bars, 2 concert halls, the gallery (where you can buy the pieces of art you like) and a pub where you can have typical polish night philosophical discussions. There are special lounges you can reserve: the VIP area located in the gallery, the Indian – feel the taste of orient, English pub – perfect for discussions and finally the knights room. The choice of drinks is great and the prices are very nice as well. Come and check it out! Always check if there are any interesting events going on- you might consider joining!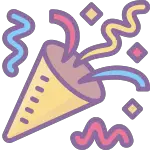 NIGHTLIFE
9. University club, feel the Polish academic vibe
Address: Akademicki Klub PG Kwadratowa– Siedlicka 4, Gdańsk, MAP / FB
Poland is one of the countries belonging to the land of vodka. Usually when you go out you will start drinking beers and then you switch into drinking vodka. So make sure to have a good supper so that you can handle the polish drinking culture. This club is located near to the university so it is always full of students. There are also many cultural events such as concerts organized here as well. For people who just want to sit and drink you can make use of the pub area (with a beer starting form 4zl!= 1 euro). If you want to be a bit more active and participate in the concert or go dancing then the club is waiting for you. Many rising polish artists are given a chance to play here. If you like live music you should try to attend one of the concerts. Come and feel the polish academic vibe. By students with students for students but not only! The parties are always great!
10. The craziness of Polish night out- Is Gdansk the city of Angels?
Address: MIasto aniołów Chmielna 26, 80-748 Gdańsk, MAP / FB / LINK
The city of Angels is a bit of a stylish place so make sure to come well dressed. It is one of the most prestigious clubs in Gdansk. The location is excellent, just by the Motlava river, close to the Green Gate, so very central. The club is very spacious and modern, with excellent audio visual effects, making your night even more unique. The club offers 140 seats, a VIP lounge, and during the summer a terrace with a great view. You will find diverse music here, and you will have fun with a great of mix of people of different countries and ages. They organize karaoke, concerts and private events. You can galvanize your stag, hen or graduation party, or the party boat! For hungry people there is a restaurant with excellent food. Remember to try as many traditional polish dishes as possible! Miasto aniołów is a place to be, for locals and for tourists, so you are granted a great time here!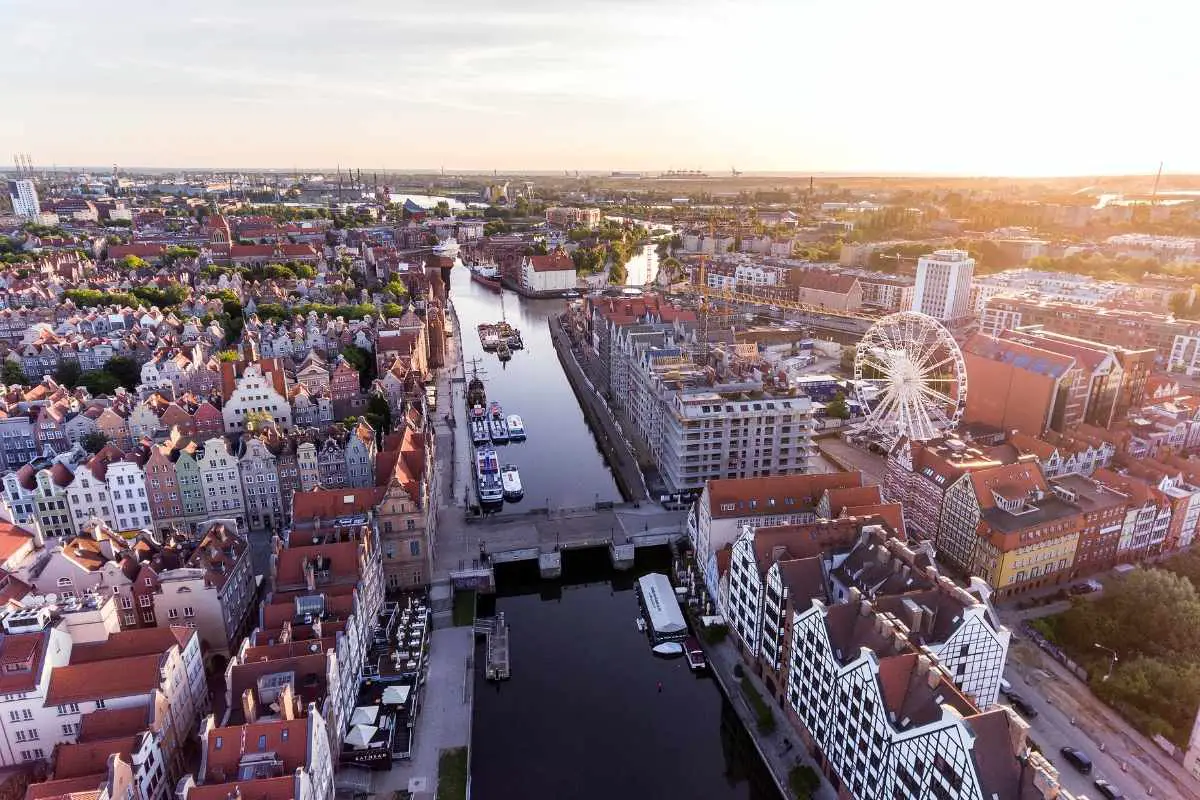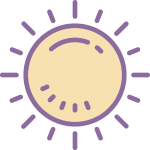 GOOD VIEWS
11. Hanseatic city landscape-from a viewpoint
Address: Pachołek, Tatrzańska, Gdańsk, MAP
Get away from the beaten tracks and give Pachołek a chance. It is definitely an off-road sightseeing point. If you come here during the weekend you might be a part of the family community. Pachołek is a hill of 107 meters on which there is located a 15 meter observational tower. In total you can make use of the height provided and have a look out on the beautiful city from a flying bird perspective. Not only are the views so special here but also the energy. The place was considered special for a long time, being called a devil's hill and serving as a worship place for pagans. You can also have a look at a massive stone. There is a legend that it was dropped by a devil who wanted to destroy a monastery but without success (it lost if stone in the place where you can see it now). Pachołek merges together the beauty of the landscape with a beauty of the culture and legends. Come and explore mysteries of Poland!
12. A sunset by the Motława river
Address: Motława Długie Pobrzeże, Gdańsk, MAP
Motlawa River is the main river in the city which makes Gdańsk such an amazing place. Motlawa is special since there is a small harbor too, so you can feel the joy and nostalgia of leaving and setting sail. Both sides of the river are really stylish, full of pretty bars, cafes, design souvenirs and art galleries. During the walk, when you get tired you can always take a coffee break. If you need to buy some souvenirs just go in to the one of the stylish shops. Don' t forget to indulge your eyes with the beauty of the amber jewelry. During the day it is a perfect spot to walk and get some sun, then watch a beautiful sunset over the amazing Gdansk architecture – unforgettable. If you still have some energy left and would like to walk more, enjoy Gdansk by night. The river with it's lights and dark sky is exceptionally beautiful. If you like boats you may have a hard time trying to walk since you will find some very beautiful yachts to admire along the way!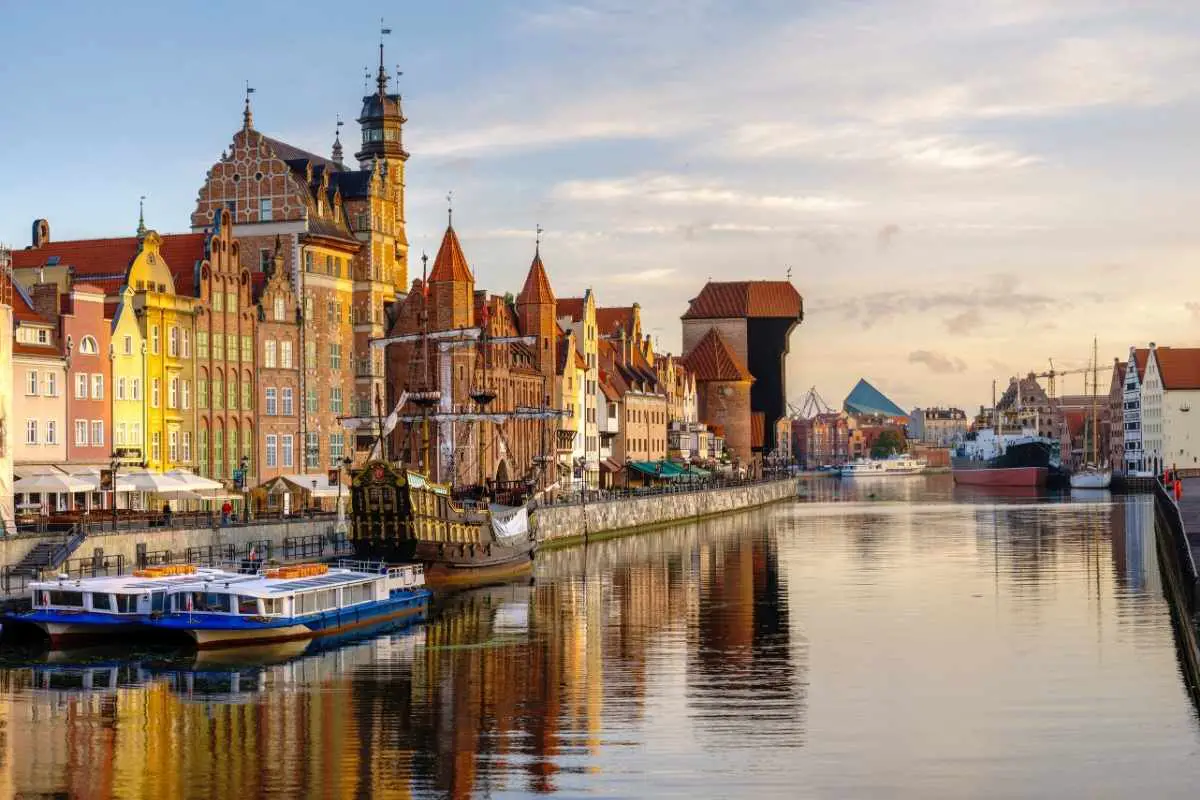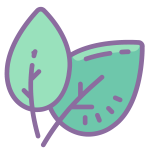 NATURE
13. Nature reserve: Birds and Gdańska Bay Wild Beach
Address: Rezerwat Przyrody Mewia Łacha– Wyspa Sobieszewska, 80-980 Gdańsk , MAP
Imagine bird colonies, the seals lying on the sandbanks and the pure harmony between nature and you. Welcome to the Sobieszewska Island. The river mouth, the place where Vistula River meets with Gdańska bay is particularly interesting. There is a nature reserve called Mewia łacha (gull's sandbank). It is a very important breeding ground for a sandwich tern and many terns and gulls. Unfortunately the most serious threat for this fragile ecosystem are tourists! So please follow the only official path and don't come with your dog. There is a research group working regularly here on the birds of mads and the border of water and sand. Also the seals are great objects of observation and a great attraction. But please do not come closer and especially do not try to swim to any sandbanks, enjoy the nature as it is before it is too late. It is a small paradise so close to the city, a great opportunity to be in nature whilst exploring the city!
14. Landscape Park going along 3 cities: Gdańsk, Gdynia, Sopot
Address: Trójmiejski Park Krajobrazowy– Gdańsk, MAP / FB
Feel the touch of Polish nature. Even when visiting polish cities you can usually get an idea about the local landscape, flora and fauna by going not too far from the city borders. In Gdańsk you find a landscape park located within the city. It is amazing to take a walk, see polish families, children, dogs, joggers and walkers having fun. Have fun yourself too. The Tricity Landscape Park is pretty big, as it is a large area designed for a nature protection. It covers quite some land, so depending how much you want to explore you will definitely not be stopped. There are amazing bike roads- so you might consider a trip on two wheels! There is also lots of history to learn about in the area. On the archaeological exploration many remains were found, including the oldest neolithic time, and the houses of seals hunters. Some graves were found too. If you like animals you might be happy to meet some deer on your way, they feel surprisingly comfortable here, not bothered by people.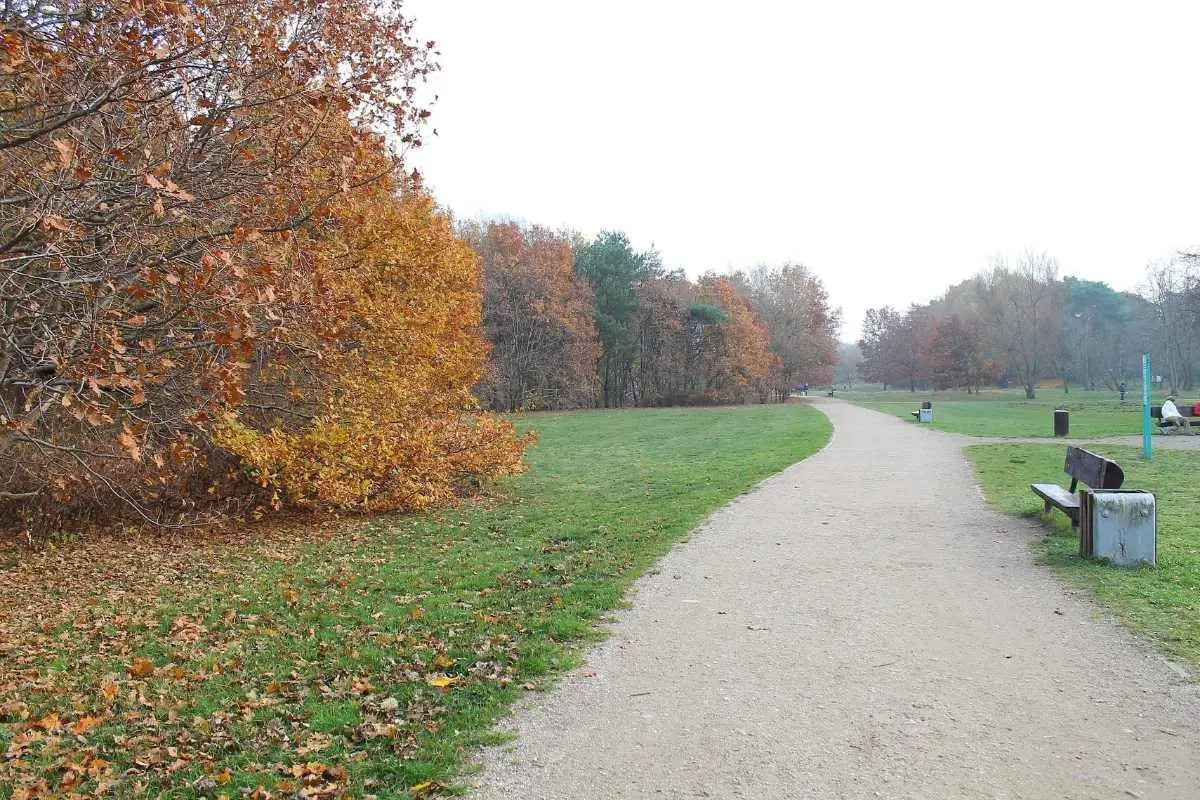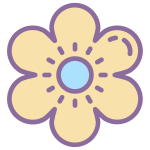 PARKS
15. Oliwa park, where History meets the Contemporary
Address: Park Oliwski– 80-001 Gdański, MAP
The park in Oliwa district is pretty old, so you can discover many historical remains around. The trees can also impress you with their size and majesty. One of the most spectacular buildings is the monastery around which the park was held. There are a couple of monuments, and the landscape is diverse with ponds and small bodies of water, which make is more contemplative. Come to the park for a walk, meditation or if you're looking for inspiration. Fans of different plants and garden design will feel in heaven here. Check out the English and Chinese garden, as well as alpinarium! The park was almost completely destroyed in the second world war but the people who were in charge of renovating it did a great job and now you can enjoy the beautiful paths between the trees and ponds again. For plants lovers, you may also consider visiting the Botanical Garden. The park has its own charm during any season, but spring is the most spectacular. Don't forget to visit this cultural heritage monument!
16. Park and Beach in Brzeźno
Address: Park Brzeźnieński im. J. J. Haffnera –  Brzeźno, Gdańsk , MAP
After an exploration of downtown you have to make use of the city's location on the coast and head to the beach. Even though the Baltic is much colder and not so picturesque like the Mediterranean Sea, you can still admire it. Every season is very beautiful here. During the summer you can always compare it with one of the resorts in Italy but with own special rules. Polish are specialist at making fences around their "own piece of beach". For foreigners it can be pretty funny, but you can also make some interesting sociological observations. During autumn you can enjoy relative warmth, many less people and great walks. During the winter you might get snow and ice and walking is mandatory! Especially after the storms, keep your eye on the Baltic gold which is amber! Not only available in the jewelry shops but also for free on the beach. Spring is also beautiful. Don't overlook the local restaurant that specializes in fried fish! It is delicious and a great energy recovery after swimming In very cold water or taking a long walk!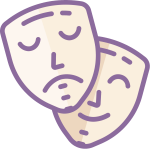 MUSEUMS / ART
17. The Time stopped in Amber- A unique collection of Amber Masterpieces
Address: Muzeum Bursztynu – Targ Węglowy 26, Gdańsk, MAP / FB / LINK
The most beautiful jewelry and precious things that you will find in Gdansk are always connected with amber. The museum is one of the youngest in Gdansk, with a great central location inside beautiful historical buildings. The museum tells the history of amber, the ways of processing and obtaining it, and finally the precious objects. The collection of the museum is considered to be the biggest collection of amber, including of animals and plants, and different color variations. The hidden gems are waiting for you! The amber museum and gallery can help you realize how much beauty can be hidden inside an object. Interestingly it is also possible to recover some of the natural history conserved by amber with careful research. Come and find out for yourself, what do you like the most? When you go around the exhibition don't forget to have a look outside as there's a great view of the old town! The history of Gdansk is very closely related with amber so appreciate it!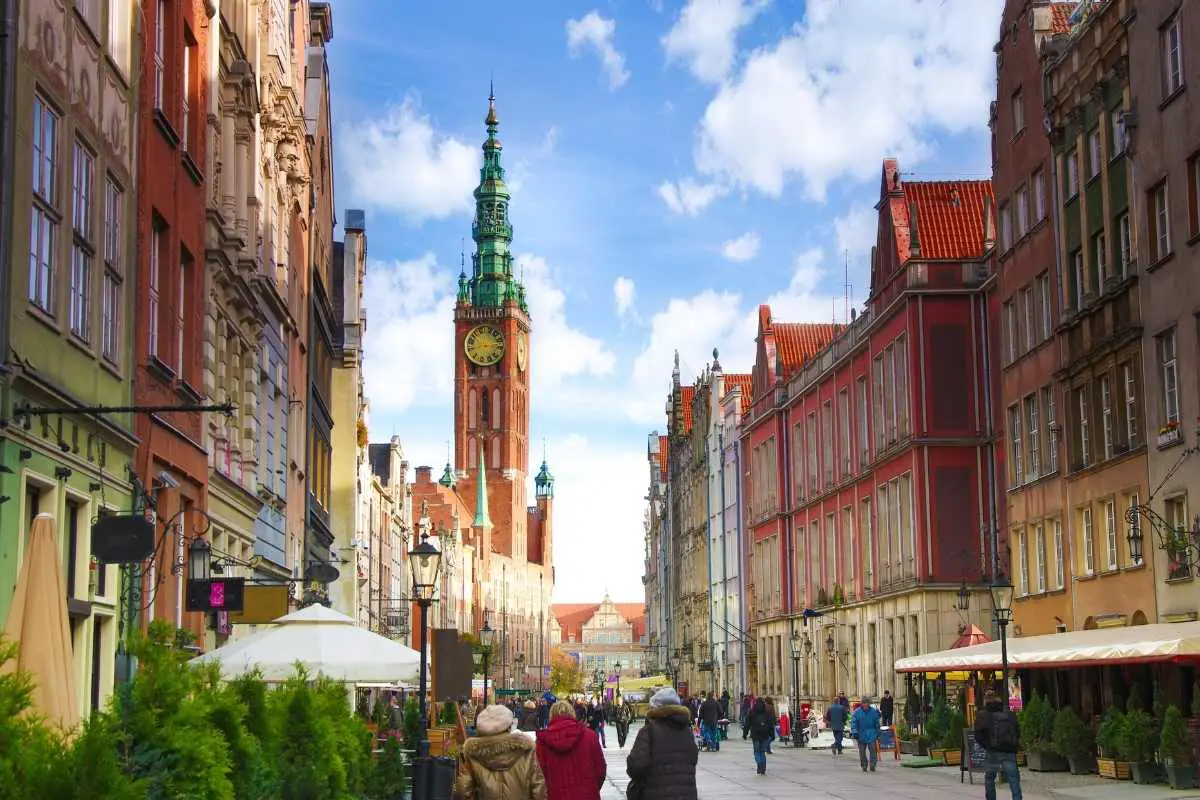 18. The last judgment by Hans Memling
Address: Muzeum Narodowe w Gdańsku – Toruńska 1, Gdańsk, MAP / FB / LINK
The National Museum in Gdansk has many buildings and exhibitions. One not to miss is dedicated to "old time arts". With one of the most important paintings, the gem of XV Century European arts 'The Last Judgment'. The Last Judgment is a triptych created by a famous German painter Hans Memling. It is a very impressive religious and arts treasure. It is one of the most famous paintings displayed in Poland. Upon closer look, a central panel shows the moment of judgment of the people by Jesus, with the help of St Michael the Archangel who is in charge of weighing souls and driving the damned to Hell. On the left hand panel, you get an insight into Heaven with St. peter and the angels. The museum itself is also very interesting, located in a huge monastery building.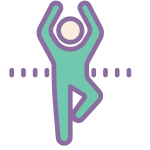 SPORTS
19. Sea adventure: Baltic Cod fishing
Address: Wędkarstwo morskie m/y Beryl – Jacht Beryl, ul.Stara Twierdza 1, Gdańsk, MAP / LINK
Do you think fishing is boring? Take your chances and go and find out for yourself. It is a real sea adventure; you take a boat out to sea and try to catch some fish. Good luck! You will quickly realize it is not so easy but it is a huge amount of fun. It is a great change to get to know more about the marine environment of the Baltic sea, see some seabirds, and enjoy your time on the boat. The most classical is Baltic Cod fishing. You can try to arrange a special booking to see sunset or sunrise. You do not have to worry about season, as trips are available all year round. And the best of all this, you can eat super fresh fish from the pan! Delicious! Be careful though, fishing can be addictive and you might end up with your family going every weekend!
20. Feel the wind in your hair- windsurfing on Pucka Bay
Address: Pucka Bay
Do you feel like you need to move and do some exercise and sports? Have you always dream about having the wind in your hair and enjoying total freedom? Windsurfing is a must try when you are close to Gdańska bay. The bay is shallow and has many good winds so it is the perfect place to try water-wind sports (windsurfing, kite-surfing, sailing). Learning the basics on the windsurfing board doesn't take too much time, so after the weekend class you might be able to surf a bit. But keep in mind that for mastering it you need lots of time, practice and some patience. But the investment will pay back with many adventures on the board, catching the best winds, going to beautiful places and meeting cool people. See you in the windsurfing school and join the windsurfing club soon. Kite-surfing might be a good choice too, but you have to take care not to get pushed too far offshore, as it can become problematic when trying to get back.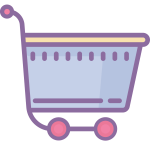 GDANSK MARKETS
21. Natural bazaar: Fresh, Ecological, Local products
Address: Gdański bazar natury– aleja Grunwaldzka 470, 80-309 Gdańsk, MAP / FB
Do you like fresh, local and organic food? In Poland these ideas are not too old, but have been on the market for some time so you will find some very nice agricultural products. Look for the best of Polish products. Due to the long agricultural traditions, and not too many monocultures, the food is much better than in other European countries. Now the trend of special, careful production is growing. It is not only a great idea to buy fresh vegetables to cook yourself but usually you will be able to try regional dishes prepared for you by the best slow-food cooks. The market is mostly for local people but of course no one will kick you out. You just might get a solid lesson in the polish language, so be prepared. But keep in mind that if the polish people want to sell something (especially at the market) there is no language barrier. If you get thirsty don't forget to try some excellent freshly made juices and smoothies!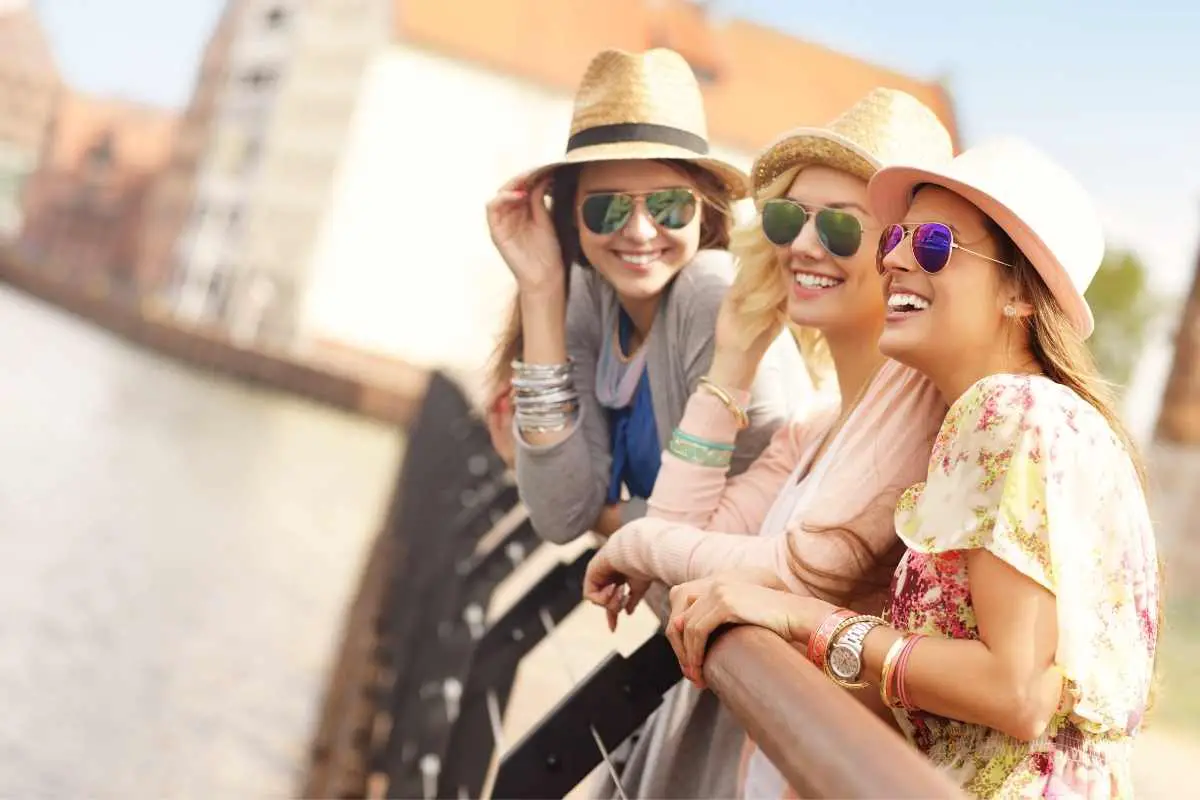 22. Center of the Universe
Address: Jarmark św. Dominika, Szeroka, Gdańsk, MAP / FB
If you happen to visit Gdansk during the summer make sure you do not miss Jarmark. It typically starts at the end of July and ends in August. This is the biggest and the most important event in Gdansk. This is the best time to try everything from food and drinks, local products, amazing handcrafts, concerts, and a run. During the festival you won't even find 5 minutes to get bored, it is full of life and full of people. The history of Jarmark goes back to the 1200's, and was connected with the goods trade. It is held every year with only exception due to the second world war. But fortunately it is back again, this year will be its 757th  edition. The total number of small shops reaches 1000. Around 6 million people visit this festival every year, make sure you can make it too! Don't miss the beauties made of amber, the local designers, and clothes (especially linen from Baltic states). You will not be disappointed. In the evening don't forget to go for a concert and drink a couple of beers.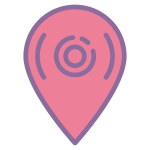 DAY TRIP
23. Welcome to Hel(l)!
Address: Hel Penisula – MAP
Hel is an amazing peninsula. Take a train from Gdansk and enjoy the picturesque landscape all the way to Hel. Clearly, the name of the village is pretty unusual, and the village itself is unusual as well, located at the end of land. It is quite a popular touristic spot in Poland. On the way you will pass Chałupy, Jurata, Jastarnia, which are very popular for camping and windsurfing. The conditions here are perfect. In Hel you should visit the Seals center to get to know more about their reintroduction project and the Baltic Sea itself. Restaurant Kutter offers very good traditional food and excellent beer with cherries! This taste you will never forget! The interior is very beautiful and it is also a heart of the cultural life in Hel, they organize many events here. And take a walk in an old and forgotten military area on the beach where you can see old bunkers. It should not be too crowded so you can enjoy the beach and history yourself. Enjoy the border of forest, beach and dunes as well, a great feature of Polish coasts.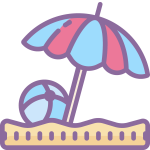 ENTERTAINMENT
24. The Elizabethan Stage in Gdańsk – Shakespeare Theater
Address: Gdański  Teatr Szekspirowski – Wojciecha Bogusławskiego 1, 80-818 Gdańsk, MAP / FB / LINK
You might be a bit surprised but Gdansk is a city with a great interest and passion for Shakespeare work. Because of this the stage from Elizabethan Times was constructed. You can enjoy many performances there. It is also a cultural and educational institution promoting the knowledge of Shakespeare. In August there is an international festival. It is a must attend! You can see groups from all around the world performing Shakespeare. You can see the most popular plays such as Hamlet or Macbeth but also many other less popular plays. There are also many social events during the festival and you can help organize it by becoming a volunteer! During the festival week the city becomes a worldwide capital of Shakespeare. The GTS organizes many events, concerts and workshops. It is a one of the most important cultural drivers in Poland. They take care of education of local people (around Gdansk and in Pomorze). But they also cooperate with foreign artists and institutions. The aim and the practice of GTS is really impressive.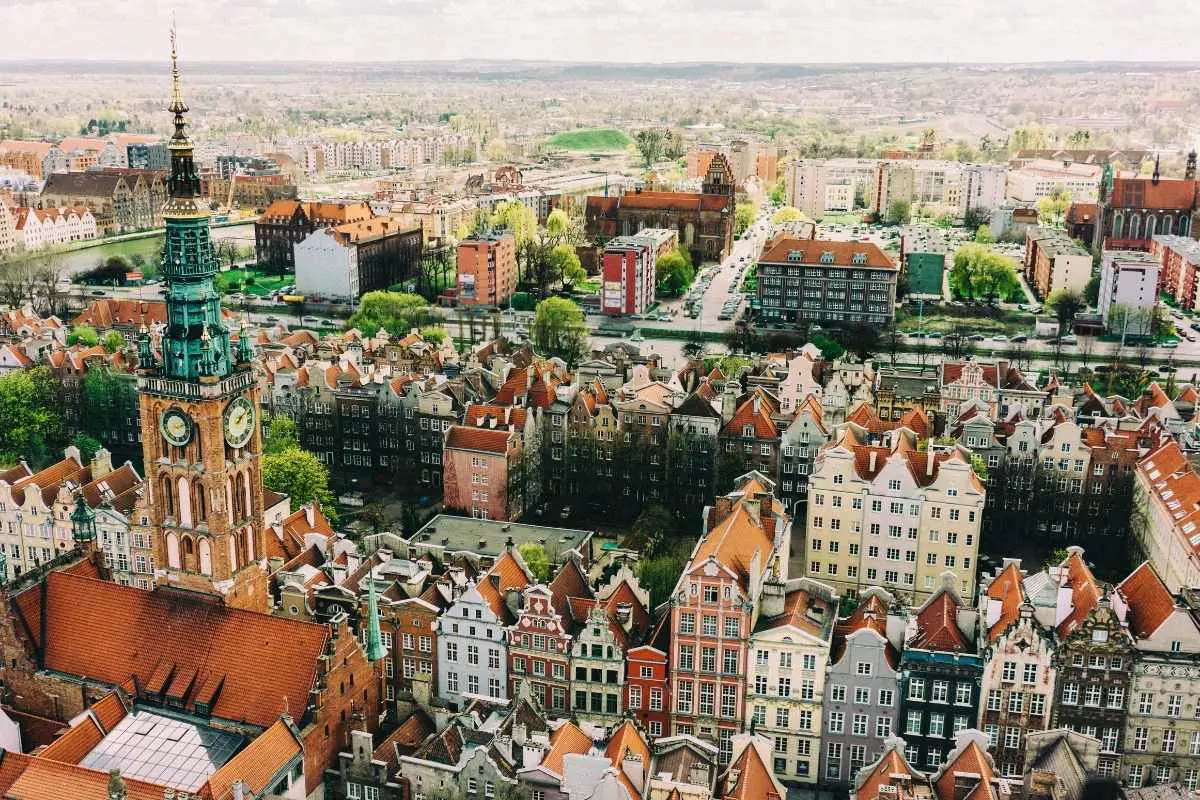 25. A concert in the shipyard (stocznia) building!
Address: B90– Doki 1, 80-863, Gdańsk , MAP / FB
The shipyard business in Poland is almost over but an impressive shipyard (Stocznia) is still there. If you like cool experiences it is going to be a valuable experience for you. A concert in the massive industrial building that is it! A party with your friends and lots of friendly and full of life Poles will give you great memories. The lights contrast with a steely interior and It perfectly fits with a crazy contemporary music party scene such as techno. But they also play rock, punk, alternative music and many others. There is a great choice of concerts, check the schedule. There is also the alternative gallery, if you're willing to see some non mainstream works. Hurry up with coming here, as no one knows how long it will still be used, since shipyard has a risk of being completely destroyed. No one in Poland cares about shipyards anymore even though they were very good and played a great role in the ship construction history. Enjoy this special space before it disappears….