25 Cool Things to do in Philadelphia
We feel pretty good about this town – it's not the easiest city to visit nor is it the most convenient, but for those who put in the time and actually give Philly a chance, they'll be more than rewarded. This article brings you the highlights curated by our friend Kelly that worked in Philadelphia as a doctor for the last 5 years.

TIME FOR A MEAL
Try a Philly cheesesteak at Dallesandro's
Address: Dalessandro's Steaks and Hoagies – 600 Wendover St MAP / FB / LINK
Dalessandro is well known as one of the best steak restaurants in Philadelphia. The location of the restaurant is a little bit in the downtown but when you will get your cheesesteak you will see it was worth going out of your way just to get there. If you are just exploring the city and in the meantime you want to grab something easy and simple to eat the best decision for you is Dalessandro. It is kind of take out place, so after you get your cheesesteak you are ready to explore some more. Keep in mind that the place is not kind of "sit down" restaurant, it has a seating area but it is really limited and there are some outdoor seating, but still not that much space for all the crowd that can occur. But be aware that it may take you some time to get the food, because the place is not so big and it is always crowded. Yup that can happen if you decide to try the best cheesesteak in the Philly.
Eat breakfast at the Morning Glory Diner
Address: Sam's Morning Glory Diner – 735 S 10th St MAP / FB / LINK
This cute, small place was opened in 1997 when woman named Samantha decided to open different kind of diner – brunch place and she opened it before there ever was a "brunch scene". This place is now well known as a place for a brunch time. They offer you a breakfast platters, cakes, grains and breads, salads, eggs and "samwiches". And if you eat only gluten-free kind of food they will take care of that too. Sometimes you might get stuck in the line – which is consequence of small size place and good food- but not for long. And keep in mind that this place is cash only so be sure to stop by an ATM before visit that place. And very important information for some of you, if you want to check your e-mails during your brunch or just see the latest posts on Instagram than that is not a place for you. Why? There is no Wifi access. So you will just need to talk to each other.
If you are the person that chooses brunch over lunch than just go to Sam's Morning glory diner.
Have a crepe from a food cart at The Creperie
Address: The Creperie – 1291 W Norris St MAP / FB / LINK
Okay, so you already tried cheesecake and had your brunch at Morning glory diner and now it is time for you to get some dose of sugar into your body just to satisfy your soul. The Crepe Truck is the first thing that needs to come to your mind when you want to try sweet crepes. If you don't know what the crepe is, let me enlighten you. It is a type of thin pancake stuffed with Nutella and berries or with barbecue ribs and ranch dressing. Actually it's a pancake stuffed with different things. So if you want to taste a bit of heaven you just need to visit The Creperie and order one. The Creperie truck is very popular among the students, during their school break they usually go there to get some food (and it's also located in front of the Tyler School of Art). The Craperie truck it's been voted the number one Food truck five years in a row by readers of the Temple news. And what makes The Creperie unbeatable among students? Could be large portions and low prices. Or the menu, which includes a wide variety of savory and sweet crepes.  And if you don't like sweet or meaty crepes you can order veggie crepes which is stuffed with a lot of vegetables and cheese.
Order everything on a hoagie at Paesano's
Address: Paesano's Philly Style – 152 W Girard Ave MAP / FB / LINK
You want to get a sandwich but you don't know where to find one? Paesano is the place where the sandwiches are made with Italian inspiration. Place is small and very intimate it's actually a bar set up with some seats. The variety of sandwiches is incredible and all the ingredients are fresh and cooked right in front of your eyes. They also have gluten-free bread so there is no reason not to go to Paesano if you do not eat gluten. And am important information the price range is under 10$ which is amazing for that size of sandwich you get and it's cash only. Bon appetit!
Treat yourself to ice cream at the Franklin Fountain
Address: The Franklin Fountain – 116 Market St MAP / FB / LINK
Handmade ice cream, 25 different flavors of soda, egg creams, milkshakes, the store that has been recreated with true antiques and flavors inspired by earlier days. All that and more is Franklin Fountain. An old timely ice cream shop, where they offer you complete experience to travel back in time and enjoy some delicious homemade ice cream. And also the stuff are dressed in vintage uniforms.
You can choose between standards flavors like vanilla and chocolate and between some other creative options like Green tea or Teaberry gum. The prices are a bit expensive (but also the portions are quite large) and the line is usually long, but if you have never been at the Franklin Fountain, l recommend you to wait in the line because it is worth it – at least once. They also serve vegan ice cream and it cash only.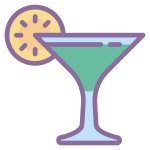 GRAB A DRINK
Drink and dine at Pub & Kitchen
Address: Pub & Kitchen – 1946 Lombard St MAP / FB / LINK
Pub and Kitchen opened in 2008 and it combines sophistication of contemporary European cuisine with the comfort of an authentic neighborhood tavern. If you want to experience true pub ambience then Pub & Kitchen is the choice. The décor and ambience of this pub is like a perfect neighborhood bar – with wood paneling everywhere and a long bar with ample standing and seating room. Spruce black tabletops lend rather dark vibe to the front bar, while white lights hanging from the ceiling illuminate the space with a hint of intimacy and romance. Bar also have back dining room, where you can enjoy more relax time during your dinner with friends. During the warmer months Pub expands outside to include sidewalk seating. So when the summer is here don't hesitate, just grab a table outside and toast to the great weather with a cool glass of wine or beer.
Pay a visit to Standard Tap
Address: Standard Tap – 901 N 2nd St MAP / FB / LINK
The best thing about this place is the fact that there are two different floors where you can chill and relax. You can choose between a simply standard bar, with tables where you won't need to hustle through a crowd or you can choose upper outdoor part of the bar. Standard Tap is quite casual place with the casual atmosphere with a wide variety of local beers and great food. This place brings together different kind of people, from musicians, artist, hippies, hipsters to local and business people. It seems like everyone is in love with that place. Yea well how couldn't they be, local beer, great food, the menu is written daily on hanging chalkboards. I'm telling you, once you'll get there you will never go to any other bar In the city and beside that l am sure you will forget about the daily problems on the top of that roof where you'll enjoy warmth of sun and fresh breeze. Oh, l almost forgot, area environmentalists have given this place a green thumbs up for it's eco-friendly habits. Yes, the bar it's just perfect!
Go to the Franklin Bar
Address: The Franklin Bar – 112 S 18th St MAP / FB / LINK
Sex on the beach, Pina colada, Mojito… Okay, l think you know what I'm talking about. Cocktails and Franklin bar, two different words the same meaning – it's all about having fun with that "Mr. Gone" in your hand. The bar is located below the main streets of downtown Philly. And you have two options; you can go to the upstairs bar or the one on the basement. The upstairs bar have simplified menu and the drinks choices are a bit limited. The atmosphere is somehow intimate and also old time speakeasy and those red leather seats accompanied by low lighting will give place a touch of sexiness. If you like cocktails and you like experiment with different taste of mixed alcohol than Franklink bar is perfect for you. Jamaican rum, curry, calvados, tamarind, American brandy, jalapeno, those are just some of the ingredients that will be put in your cocktail. But… there is no clear alcohol for you vodka drinkers- modern speakeasy atmosphere, remember?
And a hint for you; try to sit at the bar if you would like to watch a bartenders do their magic.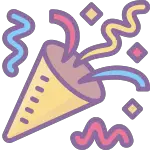 NIGHTLIFE FUN
Wander along South Street
Address: South Street District MAP / FB / LINK
South Street it is one of Philadelphia's largest tourist attraction. If you're planning to go to Philly you have to take a walk along this street. You will be surprised by diverse touch of the street where everything comes together and where everyone meets. Ethnically diverse restaurants (they reflect the various ethnic flavors of several nearby neighborhoods), shops and bars will get your attention long after galleries and performance will ended.
The stretch of South Street between Front Street and Seventh Street is a melting pot of groups and culture. You'll notice businessman, teenagers and adults, artist, preppies and punk rockers and tourist all head to South Street. And no matter at what time or day you visit the South Street you will never be alone there, the street is always buzzing no matter what. If you haven't known, this street is also very popular theme in music industry. Music band named The Orlons release a song 1963 song based on South street and they are not the only one, just for the record also famous Green day group made their Philadelphia debut on January 1993 on the 300 block of South street.
Philly Brew Tours
Address: Philly Brew Tours – 44 N 9th St MAP / FB / LINK
You love beer and you want to expand your knowledge of beer with a behind-the-scene look at the production? Okay, with that Philly Brew tour you will be introduced with some of the top breweries in town where you'll try samples with fellow beer lovers. You can choose between Original Philly Brew tour, The After-hours Philly Brew tour or Private tour. On this journey you will enjoy up to 15 different beer samples during the tour. And your beer guide will also offer you analysis on the beer you're drinking. And the tour price (it cost around 85.00$) includes up to 15 different beers samples, a beer food pairing meal, brewery entrances, brewery gratuity and transportation in their brew vans – so basically everything. And the tours are approximately 5 hours. I recommend you to grab your friends and go on that journey, keep in mind that at least 4 people are required for this activity to take place and if you are under 21 than sorry but no brew tour for you.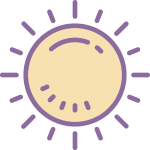 THAT'S A BEAUTIFUL SIGHT!
See the skyline at Ben Franklin Bridge Parkway
Address: Ben Franklin Bridge MAP / FB / LINK
Famous bridge named after Benjamin Franklin is a bridge across the Delaware River connecting Philadelphia, Pennsylvania and Camden, New Jersey. The bridge is 8,300 feet long from end to end – pedestrian walkways run along both sides of the bridge, so if you are in a good shape and have enough energy a walk across the bridge is highly worth it. The bridge begins at Franklin Square, on Race Street. From the center of the bridge you can see One Libery Place, large cargo ships and City Hall. The other greta views you will catch are Center City, Camden, the Delaware River, Columbus Boulevard, The Battleship NJ, Penn's Landing (south) and to the north you can see a variety of church spires and steeples. Landscape is always amazing so it doesn't matter if you visit it during daytime or nighttime, for some nighttime is better just because all of the lights that shines around.
Go full Rocky Balboa at the Philadelphia Museum of Art… for the sunrise!
Address: Rocky Steps – 2600 Benjamin Franklin Pkwy MAP / FB / LINK
There is nothing better than starting your day with a killing view of sunrise. I can tell you that watching the sun rises at the top of the stairs to Museum of Art is just amazing. But before you'll get to the top you need to start at the bottom right? And that is where the Rocky statue will wait for you to take a selfie with him. After that you need to go up to 72 stone steps which are also known as "Rocky Steps" as a result of their appearance in the triple Oscar winning film Rocky and four of it's sequels, Rocky ll, lll, V and Rocky Balboa, in which the eponymous character runs up the steps to the song "Gonna fly now". Now it makes sense why statue of Rocky and selfie, right? Okay, so now you're on the top and you're finally prepared to watch that amazing sunrise where you will see Philly skyline (a closer view than Belmont), morning commuters on the Ben Franklin Parkway and early rising tourists. And now that you're on top go to the museum and see other impressive holdings in Renaissance, American, Impressionist and Modern art. Enjoy In all this beauty!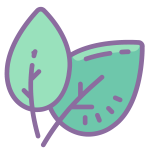 A LITTLE BIT OF NATURE
Check out the John Heinz National Wildlife Refuge
Address: John Heinz National Wildlife Refuge – 8601 Lindbergh Blvd MAP / FB / LINK
With 1000 acres, ten miles of trails and many native wildlife and plants, the John Heinz National wildlife refuge protects the largest fresh water tidal marsh in Pennsylvania. This place is great to have a picnic at, to do some outdoor activities or just to take a walk and take a look at all those wildlife that can be seen there. And the Refuge also offer you bird walks, nature walks and some volunteer opportunities. There's also a lake which is open to fishing and they also have a Nature Center, where they explains history of refuge and how it become one and what animals are given refuge there. Also, don't forget your binocular to look for the endangered red-bellied turtle and south leopard frogs that keep safe in the heavily vegetated wetlands.
Just take a walk in this green sanctuary, just breathe and enjoy flora and fauna and for a minute forget about the world around you.
Hike the trails in Wissahickon Valley Park
Address: Wissahickon Valley Park – 998 W Mt. Airy Ave MAP / FB / LINK
If you are in Philly and you want to get away of hustle and bustle of life in the city –even just or a day – you need to come here.
Wissahickon Valley Park is a place where cars are not allowed (that's why there are miles and miles of trails that are very popular with mountain bikes and hikers)and it's located in the middle of semi-industrial , urban environment. It's great opportunity to use everything that this park is offering you. It offers you numerous hiking, biking, horseback riding, and other recreational opportunities – if you like do sports but you hate gym, this place is perfect natural gym for you. Park preserve a few of the old original buildings, like the Valley Green Inn is still a restaurant, and part of one mill is a residence. This amazing place also attracted the attention of literary personages like Edgar Allan Poe and John Greenleaf Whittier. Wissahickon Valley is known as one of 600 National Natural Landmarks of the United States.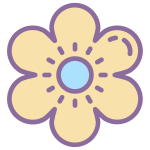 PARKS
Get lost in Fairmount Park
Address: Fairmount Park MAP / FB / LINK
Fairmount Park is the municipal park system of Philadelphia and it consist 63 parks. The park system is named after its firs park, Fairmount Park, which occupies nearly half the area of the whole system. The park includes the Philadelphia Zoo, The Japanese House and gardens, Music Center, Boathouse Row and Kelly Drive. It has a huge field for soccer, softball and it has tennis court. If you want to hike it has really long hiking trails, you can climb, play golf and fishing. If you decide to go spent there your Sunday family time, you can have picnic there, your children can join skateboard parks and different playground for children. Meantime you and your better half can visit museum house or just take a walk and enjoy Shofuso Japanese tea house surrounded with cherry trees. And the newest facility – Lloyd Hall, offers you some indoors activity. And if you don't want to discover park on your own, you can take "hop on hop off bus" and you will get all the information about the park's history from the first hand.
Visit the hidden gardens near Independence Park
Address: 339 Walnut St MAP / FB / LINK
You want to experience some history and see some things associated with American history? Then you have to visit Independence park, place where you can discover all back stories of history and little known facts. You will have chance to see Liberty Bell, the National Constitution Center and Independence hall – just to stand in the room where declaration of Independence and the Constitution were debated will give you chills. You will also enjoy great displays inside rooms  and around the area are some restaurants. Beside all this there is also Independence National Historical Park. Above Walnut Street there are two gardens and their style demonstrate us what a garden would have looked like in 18th century. Then there is Rose Garden which intension back in time was to honor those who signed The Declaration of Independence. South of the Rose Garden you will find Magnolia Garden, a garden donated back in 1959in honor of the founders of American nation. Gardens are beautiful and you can enjoy in their beauty by having a picnic there or just grab some food that street bars are offering you and after finishing your meal you can freely enjoy your walk.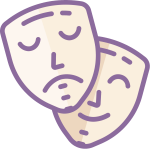 LET'S GET CULTURAL
Check out the Philadelphia Museum of Art
Address: Philadelphia Museum of Art – 2600 Benjamin Franklin Pkwy MAP / FB / LINK
Okay, so you already know everything about the steps to the museum and about that Rocky statue but what about the museum? Is it worth visiting? Absolutely, it's gorgeous and world class museum. And also the architecture is just breath-taking. And what is great about this museum is fact that it offers something for everybody, with two floors the art ranges from European to American and Asian. There is also an impressive collection of Monet, Picasso, Deag, Van Gogh, Calder and other artist. Your eyes can also catch glass collection. And among the show stoppers are two historic interiors – a town house salon from 901 Fifth Avenue full of French furniture worthy of Marie Antoinette and wonderful "green and pink" drawing room from the Lansdowne House in London. And if you're lucky you can catch a jazz concert in front of the museum in part of the atrium area of the museum.
So for everyone who's a huge art history fan, this is a "must" in Philly.
Learn about ancient civilizations at the Penn Museum
Address: Penn Museum – 3260 South Street MAP / FB / LINK
Museum of archaeology and anthropology is actually part of the University of Pennsylvania and since its founding in 1887 it has collected around one million objects. The collection of museum includes sphinxes, mummies, papyri and all different kind of objects referring to Egypt. Ancient Greek and Italian treasure are presented in a suite of Classical World galleries while other galleries include objects of mother Africa, Asia and Central America. And all the collections are displayed with a good introduction of information.
And if you don't know (yet) right know (it started on February 13) is happening "The Golden age of king Midas" exhibition. You still have some time to catch it, because it will be on display until November 27, 2016. King Midas resided in present day Turkey and you will get the chance to worship around 120 objects that was found within the tomb.
After visiting Penn Museum you will really get an idea of how vast our history really is.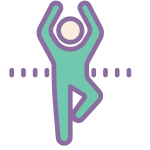 DON'T BE LAZY
Citizens Bank Park
Address: Citizens Bank Park – 1 Citizens Bank Wy MAP / FB / LINK
Citizens Bank Park –Baseball Park opened on April, 2003. It was built to replace Veteran Stadium. It has capacity of 43, 651 seats and it has natural grass and dirt playing field. If you are a true baseball fan you will appreciate the contours of the park and the ability to walk around the entire concourse and this how can the chance to see the field from all angles. If you want to see locker room, the dugout and the press room than you should register for a stadium tour during the off-season. And park is also transformed into a concert venue occasionally. Stadium has several restaurants with a lot of food choices and it also has activities for children. Great thing about all this is also fact that you can enjoy the game whether you are in a seats, restaurants, a concourse or in a club lounge.
Lincoln Financial Field
Address: Lincoln Financial Field – 1 Lincoln Financial Field Wy MAP / FB / LINK
Where my soccer people at? Lincoln Financial Field! Okay seriously, this is the home stadium of the National Football League's Philly Eagles. The stadium opened in 2003 and it has capacity of 69,176 seats. While watching the game of Eagles or being at a concert you can enjoy two HD boards, Wifi and two connecting bridges for upper levels. You also have beverage and food service – what can be better that football, burger, beer and great company? And as we already mentioned before, this is also a place for concerts. Back in 2003 Bruce Springsteen performed three sold-out concerts here. Oh and if you really are a huge fan of Eagles than you have to register for a tour of Lincoln Field. Only in that case you'll get closer to locker rooms of your favorite players, you'll guide will guide you through the press room, luxury box, and you will get a field access.
And just for the record; 2013 was the year when stadium marked the fourth year in a row that the venue made the top of PETA's list of vegetarian friendly stadium.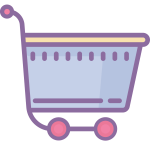 SHOPPING TIME
Buy art at Art Star Craft Bazaar
Address: Art Star – 623 N 2nd St MAP / FB / LINK
If you are just a little bit arty than you need to visit one of Philadelphia finest craft bazaars. Art Star Craft Bazaar features quality handmade goods, tons of local and national artist selling high-quality goods at craft shows per year. Art Star Craft bazaar is an award winning retail, which has been named Best of Philly in 2010 and 2012. If you are planning your trip to Philly somewhere in May you still can catch Spring bazaar which will be held on May 7th and 8th at the Great Plaza. If you're really into those kind of stuff let me tell you that first 150 guest will receive a free bag with a 5$Art Star vouchers and some other symbolic takeaways. The craft bazaar attracts a lot of locals and also visitors so be sure to get there early. Spring show will feature a good balance of returning Art Star favorite and also vendors that are new and fresh. Shoppers can expect quality handmade goods such as accessories, pottery, clothing, art prints, stationery, homemade jewelry and much more. During you round around all these goods you will also enjoy live music by local bands. Music starts at 12 each day and new band plays every hour. The atmosphere is going to be amazing so; be there or be square.
Buy local food at the Rittenhouse Farmers Market
Address: Rittenhouse Farmers Market – Walnut & S 18th Streets MAP / FB / LINK
What on earth could be better and tastier than local organic food? Rittenhouse Farmers Market is the largest farmers market in Philly. It's open every Saturday from 10am to 2pm. What will you found at farmer market? Petal plants, John&Kira's chocolates, Rivera family farms, shore catch,  wild flour bakery, amaranth gluten-free bakery (like sandwich rolls, hotdog buns and many more), Rambling roots farm, Cranberry creek farm (dairy products), Davidson's exotic mushrooms, Tassot apiaries, inc (honey, syrupy, bee pollen, beeswax soap, candles and more). You will also find different kinds of flower , greenhouse snaps and mixed bouquets and green aisle grocery. During the summer they continue to add seasonal fruits and vegetables. So as you can see they have a lot of yummy, healthy food, herbs and interesting mix of vendors.
And the best thing about all that is that the food is actually cheaper than In supermarkets.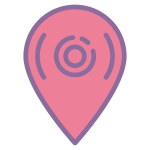 DAY TRIP
Go fishing or boating in the Poconos
Address: The Poconos MAP / FB / LINK
Mountains, valley, beautiful lakes, rivers and wildlife all that and more is Poconos mountain area and are located in northeast Pennsylvania and is a convenient drive from both New York and Philadelphia.
This is a place for all nature lovers and adventures seekers. There is a plenty of activities you can practice here, like skiing, fishing, snowboarding, boating, golfing, paintball skirmishing and camping.  The Poconos also include seven state parks, six designed natural areas, seventeen state designed games area and the Delaware Water Gap National Park. They are also a home to variety of museums, galleries and historical society. Poconos is also great place for fishing. They have eleven lake regions located in Pike and Wayne counties. Low water flow requires careful fishing and a stream unblemished by development and pollution, unpressured by other angles and full of hefty wild trout. If you're still not sure about all that fishing thing, let me tell you that Field&Stream magazine named the Poconos as one of the finest trout fishing destinations in the region. You may also make good use of the third largest man-made lake – Lake Wallenpaupack. Take a bout tour and enjoy in all that beauty around you. If you are more adventurous you can take ride to the rivers and ride the waves. And family can enjoy kayaking or canoeing in the Poconos.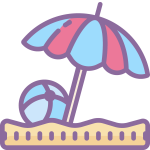 ENTERTAINMENT
See live music at the Tin Angel
Address: Tin Angel – 20 S 2nd St MAP / FB / LINK
Tin Angel is cute environment to dine in. Bar is located in the historic Old city section of Philadelphia.  Beautiful colonial bar with nice, precise architecture.
If you want to surprise your better half with a super cozy, intimate and comfortable night, you can take her/him here for a dinner and afterwards you just move to the second floor, order some fine wine and enjoy live music. All the magic happens on second floor. The atmosphere and the selection of music groups-mostly acoustic, give the place intimate and homely touch.
Intimate and inviting atmosphere and great acoustic guitar sound, what could be better for a romantic weekend?
See foreign-language and indie films at the Ritz Five
Address: Ritz Five – 214 Walnut St MAP / FB / LINK
Ritz Five is simply the best place in town for indie movies. It is a little bit old school and smaller but that is actually the thing about this theater. Ritz Five is known for supporting independent films and international imports rather that the blockbusters that show up at a Cinemark. Theater has 5 screens  and tickets aren't expensive. You can also order some snacks and coffee or tea. If you are fan of indie and arty movies than this is the spot you need to visit. You won't be disappointed, theater has its charm and it gets contagious. After one spent night there you will want to go there again. You won't hear those noisy kids or people chattering through movie like at other commercial cinemas. The audience here is sophisticated and film snobs are really into movies.
And Ritz Five is also a host for many of the Philadelphia film society events.