Best 5 Star Hotel Chiang Mai : 137 Pillars House
Luxury Experience at our favorite
5 Star Hotel in Chiang Mai
137 Pillars House
During the last 5 years we visited and stayed in Chiang Mai for at least 30 times. There is something magical about this city that makes us come back every year.
This time we took some days to explore the countryside and did a motorbike trip of the incomparable  Mae Hong Son Loop. It's a breathtaking trip that lasted over 5 days through Nature and some beautiful rural zones that allowed us to experience a more real side of Thailand.
After this unforgettable trip with 2 of our best friends we felt that we deserved some relaxing time and we couldn't think of a better place in town to disconnect and have some time for ourselves than 137 Pillars House that was recommended to us by a friend living in Chiang Mai for over 5 years.
The hotel has one of the most unique locations and is by far our favorite 5 star hotel in Chiang Mai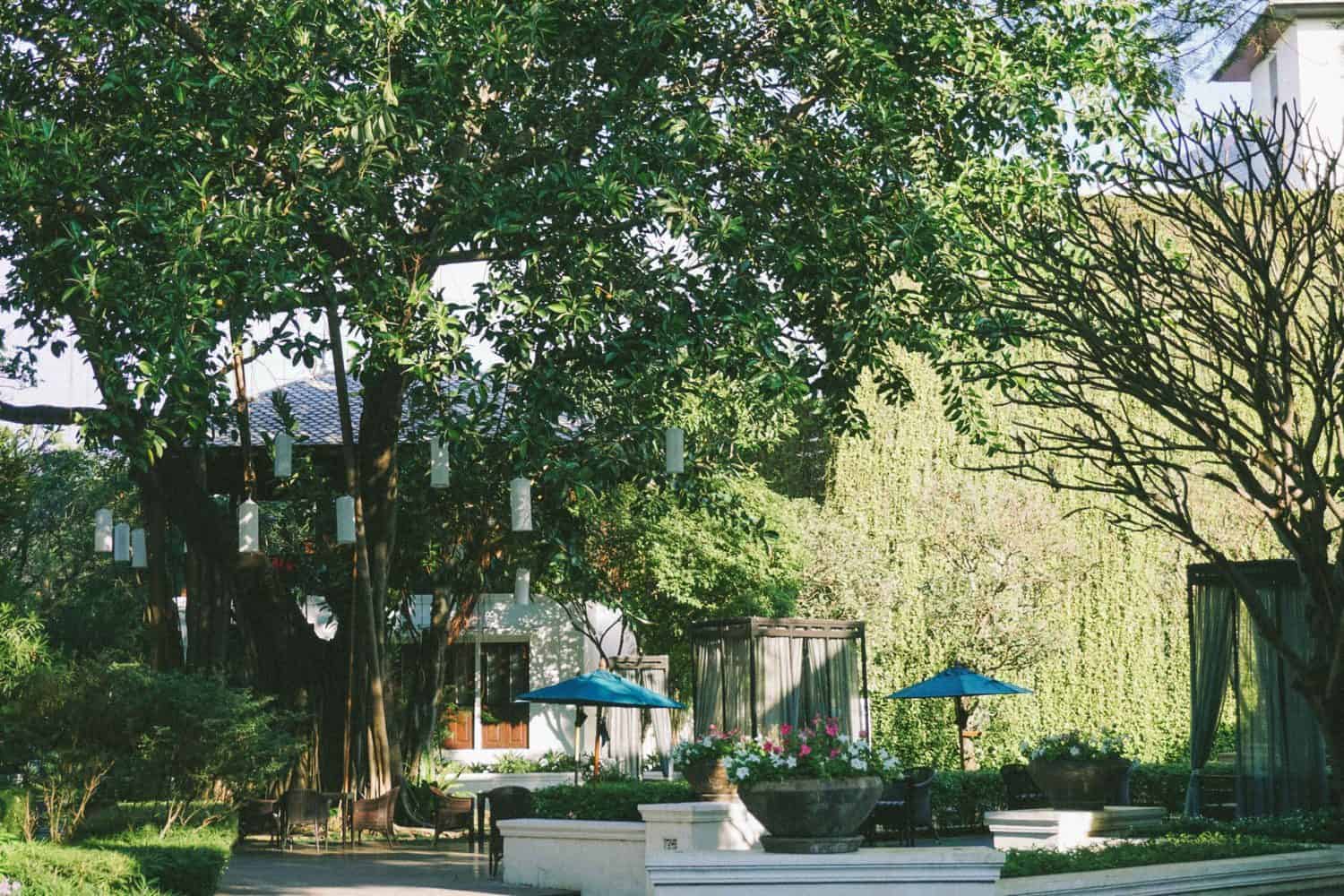 137 Pillars House is located in the artsy Wat Gate area of Chiang Mai, alongside the Ping river and walking distance from some beautiful art galleries and riverside dines.  The area feels like a real community with its charming little houses and numerous flowering trees. We were welcomed by a friendly lady that promptly brought us a welcome drink and a refreshing towel as we waited for our check in. Few minutes later we were already being showed around and checking the incredible grounds of the Hotel.
The gardens are lush and well mantained, while a mesmerizing  25-metre lap pool is flanked by an impressive ivy-clad wall.  The entire property is a nostalgic blend of historic Thai architecture and modern design, with delicious dining and a super pretty  and relaxing spa.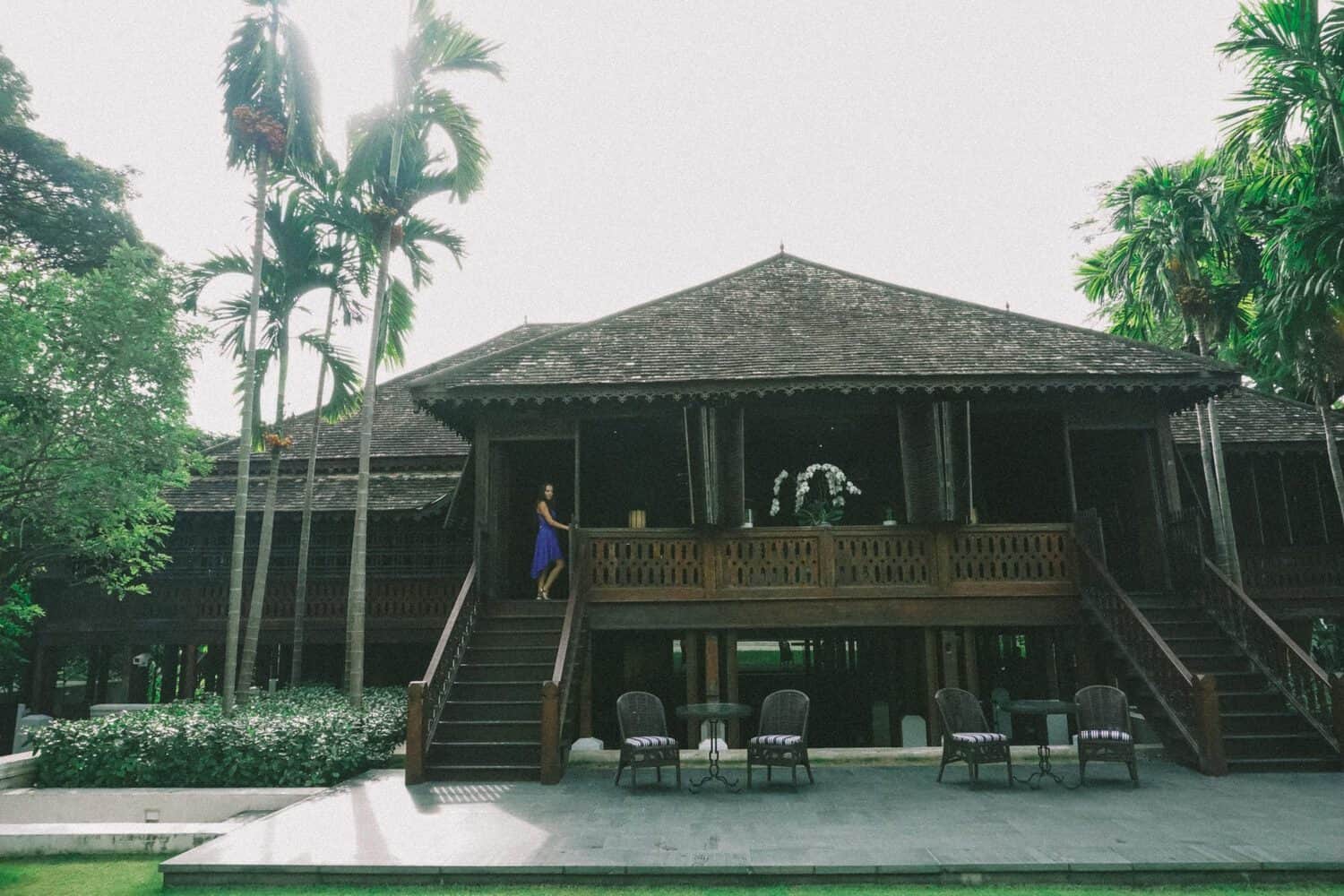 The rooms, just like the public spaces, are outfitted in gleaming dark teak and highlighted with elephant-printed cotton cushions and large urns.  Decor is naturally Lanna style, with plenty of wooden furniture and Thai fabrics. All rooms are spacious and come with huge tiled balconies and we had a great time relaxing in the private balcony as we enjoyed our afternoon tea.
The staff is extremely kind and friendly and our butler was always available to give us the best local tips of best places to dine and sights in the area.
There are two restaurants alongside a bar and relaxed lounge that serves homegrown foods and the Lawn offers everything from yoga to traditional dancing.  On our first night we stayed in and had dinner on the property and we had a beautiful evening filled with a mix of local and international meals.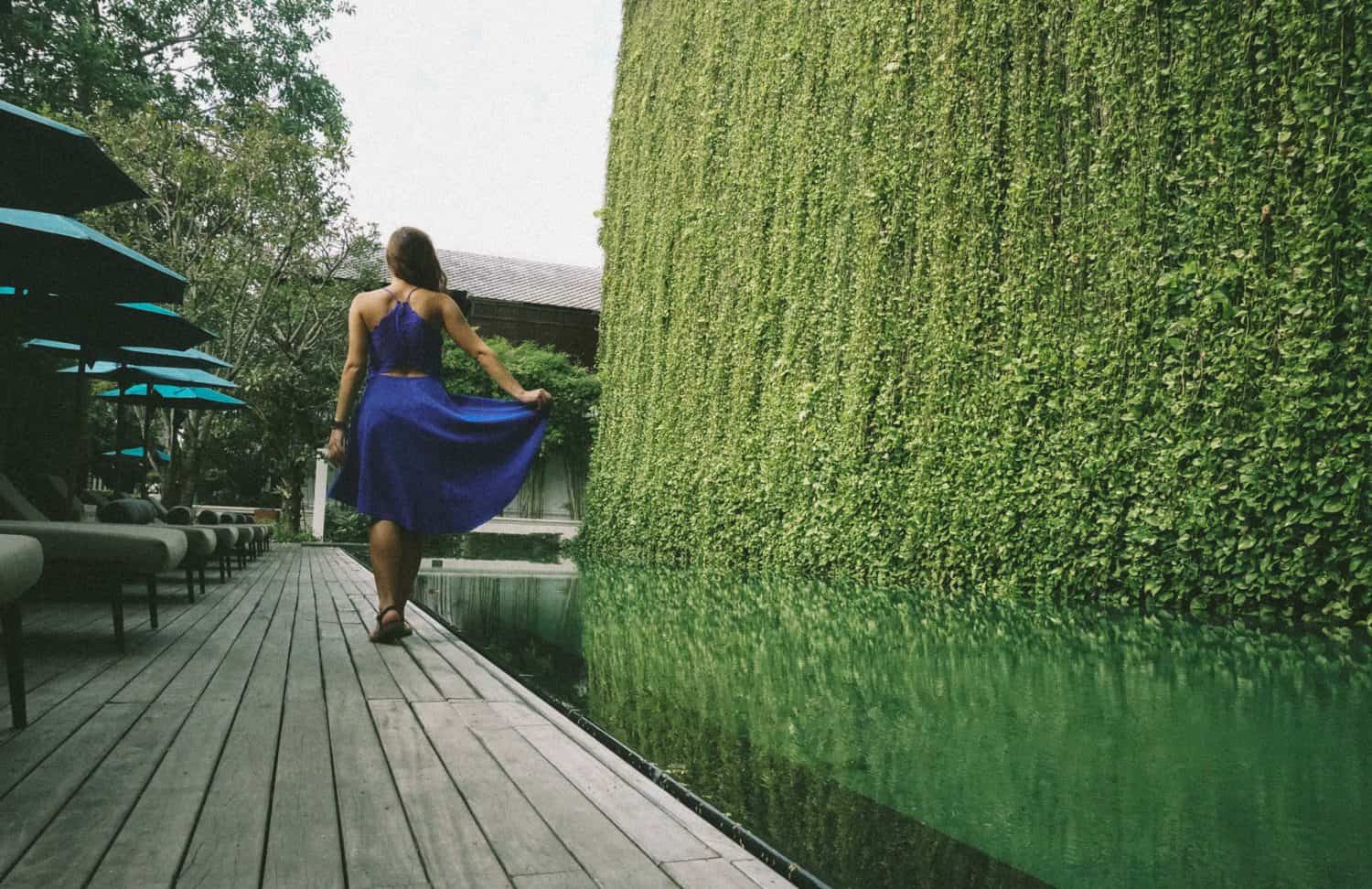 By staying at 137 Pillars house you will be centrally located in Chiang Mai, steps away from Wat Gatekaram and just a few minutes from the well known from Warorot Market. The hotel is also close to Chiang Mai City Arts & Cultural Center and Chiang Mai National Museum.
Spending two nights at 137 Pillars House was a special experience, recreating the opulence of the colonial era with modern touches with premium service. We felt recharged and ready to hit the road and explore a new destination.
We highly recommend the hotel if you are looking for a Luxury stay in Chiang Mai with attention to details.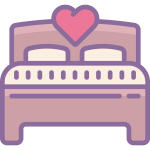 137 Pillars House
2 Nawat Ket Soi 1, Wat Ket
T: (053) 247 788 F: (053) 248 780
info@137pillarshouse.com
http://www.137pillarshouse.com
Coordinates (for GPS): 99º0'15.1″ E, 18º47'31.23″ N
Facebook  // Booking // Instagram // Website