Best Things to do in Chiang Mai
Chiang Mai, often referred to as the 'Rose of the North', is a city bursting with character and charm. From its ancient temples and bustling markets to its adventurous outdoor activities and vibrant nightlife, there's a wealth of attractions to explore. Whether you're a history buff, a foodie, or an adventure-seeker, here are some of the best things you should do in Chiang Mai.
1. Visit the Old City Temples: Chiang Mai is home to over 300 Buddhist temples, many of which are located within the old city walls. Start with Wat Phra Singh, renowned for its stunning architecture and a revered Buddha statue. Don't miss out on Wat Chedi Luang, a 15th-century temple that once housed the sacred Emerald Buddha.
2. Explore the Night Bazaar: As dusk falls, the heart of the city transforms into a bustling night bazaar. Here you'll find a treasure trove of handicrafts, clothes, and street food. It's a great place to sample local dishes and shop for unique souvenirs.
3. Try the Local Cuisine: Northern Thai cuisine, or Lanna food, is a must-try. Visit the local markets or enroll in a cooking class to learn how to prepare dishes like khao soi, a rich and creamy curry noodle soup that's a regional specialty.
4. Visit the Elephant Nature Park: Spend a day at the Elephant Nature Park, a sanctuary and rescue center for elephants. You can observe these majestic creatures in their natural habitat and learn about the center's conservation efforts.
5. Hike up to Doi Suthep: For the adventurous, a hike up to Wat Phra That Doi Suthep is well worth the effort. The temple is one of Thailand's most sacred, and the panoramic view of Chiang Mai from the top is simply breathtaking.
6. Relax with a Thai Massage: Chiang Mai is a great place to experience a traditional Thai massage. Visit one of the city's many spas and wellness centers to unwind after a day of exploration.
7. Attend a Yi Peng Lantern Festival: If you visit in November, don't miss the Yi Peng Lantern Festival. The sight of thousands of lanterns floating into the sky is truly magical and an unforgettable experience.
8. Discover the Unique Hill Tribes: Spend a day visiting the hill tribes of Chiang Mai. Each tribe has its unique culture and traditions, and a guided tour can provide you with a deeper understanding of their lifestyles.
Chiang Mai's blend of history, culture, and natural beauty makes it a captivating destination. From temple hopping and market exploring to hiking and dining, the city offers a wealth of experiences that can cater to any traveler's desires. A trip to Chiang Mai promises a rich tapestry of memorable moments that will linger long after you leave.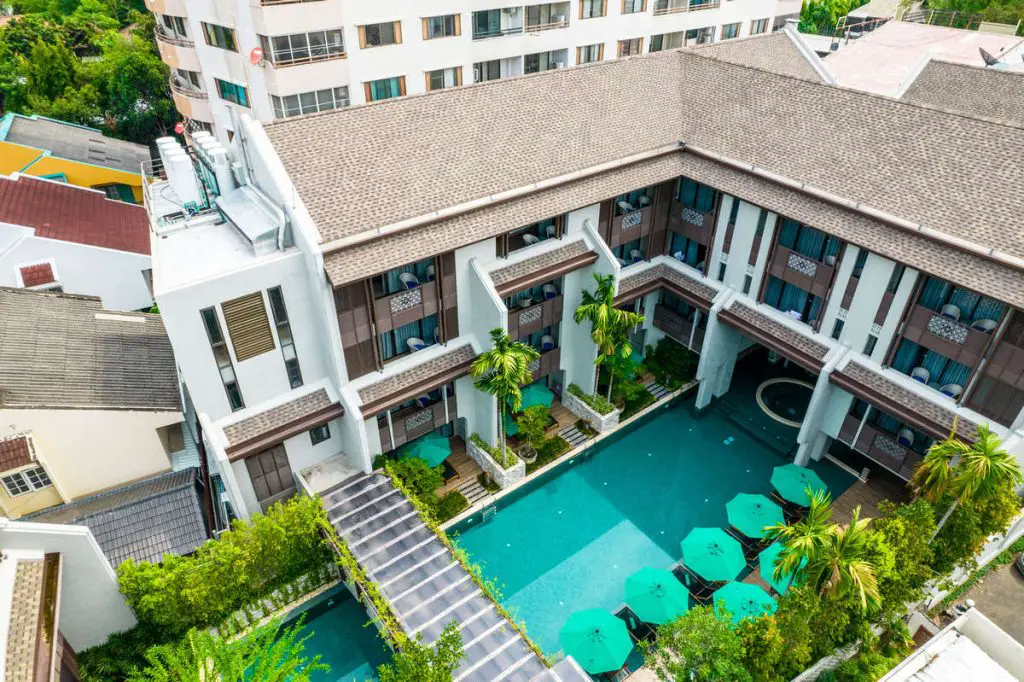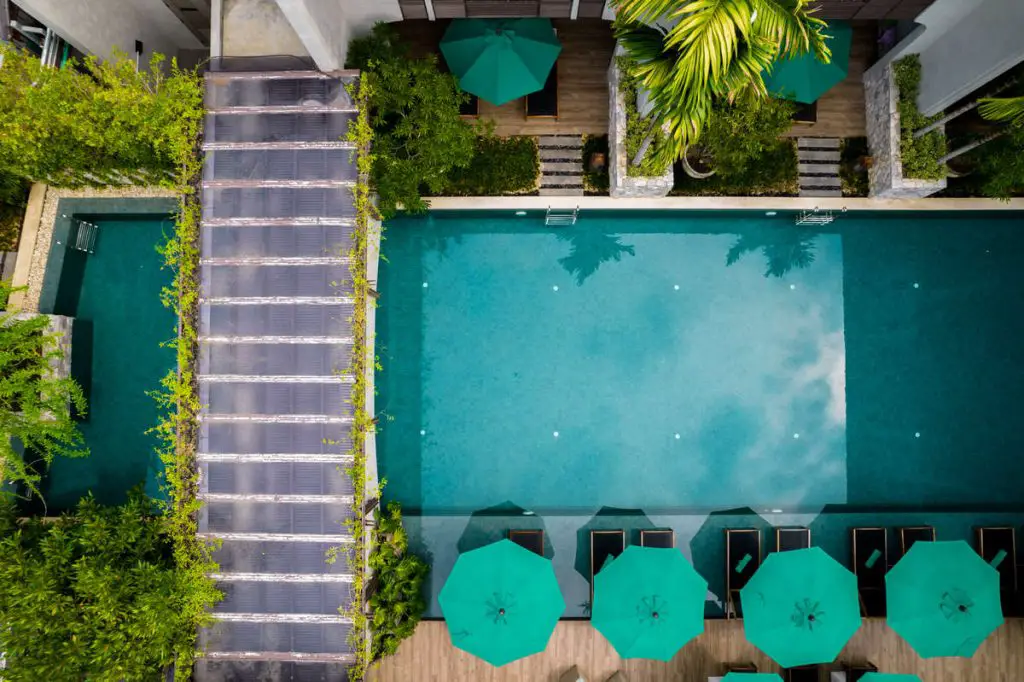 The heart of Thailand's northern region, Chiang Mai, is often praised for its rich cultural history, mouth-watering cuisine, and stunning natural landscapes. However, a true gem lies in the city, a gem that guarantees to immerse you into the authentic Chiang Mai experience: The Maladee Rendezvous Hotel. Nestled within one of Chiang Mai's most sought-after neighborhoods, the Maladee Rendezvous represents more than a stay; it's a journey that engulfs every sense and invites you to explore and appreciate the region in ways you have never imagined.
In our recent trip to Chiang Mai, we discovered that Maladee Rendezvous does not merely aim to offer guests a comfortable stay. Instead, it strives to be recognized as a leading luxury boutique hotel destination in the area, curating a personalized and deeply engaging experience that surpasses your expectations. Its aspiration to let guests discover the true spirit of Chiang Mai in a leisurely and meaningful manner makes it unique among its peers.
Upon entering the hotel, you are immediately welcomed by the warmth of traditional Thai hospitality, characterized by an impeccable service that values your comfort and satisfaction. The hotel's intimate setting beautifully blends modern luxury with a distinct Northern Thai charm, making you feel instantly at home yet on a voyage into a rich, vibrant culture.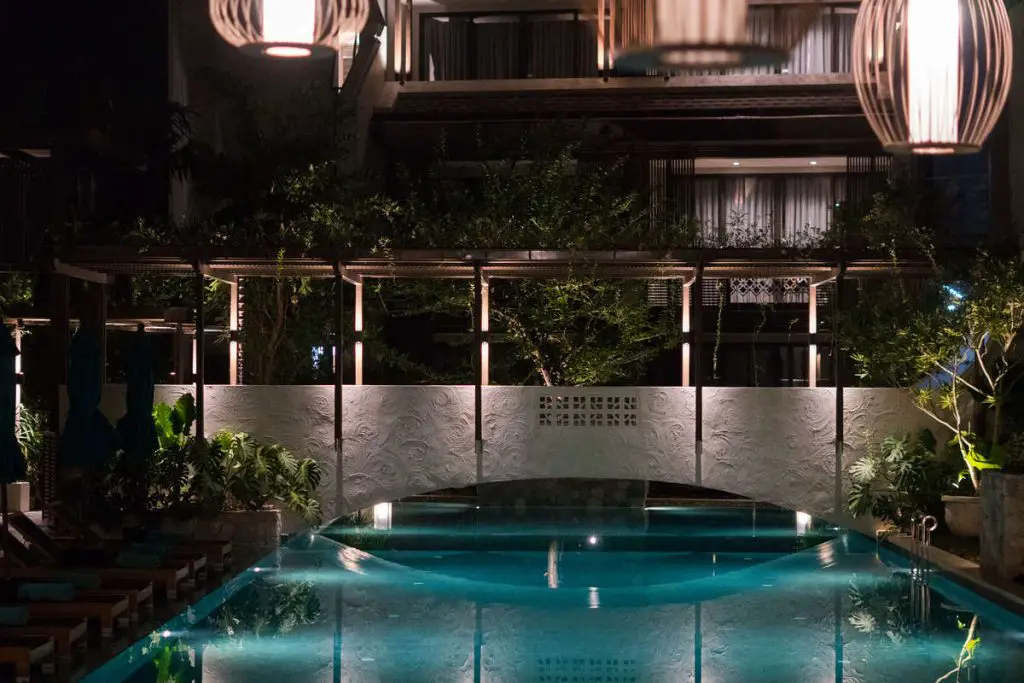 Maladee Rendezvous Hotel offers six distinct room types, catering to various needs and preferences. Each room and suite is well-appointed, featuring a king-size bed or twin beds, and a meticulously designed bathroom that includes a bathtub and a separate shower area. The private balcony with a sitting area is a perfect spot to start your day with a cup of coffee while soaking in the city's serene vibes, or to wind down as the sun sets, casting a golden hue over the horizon.
As for the in-room technology, the smart satellite TV keeps you entertained, and the high-speed Wi-Fi ensures you remain connected. Meanwhile, the complimentary daily minibar adds a touch of indulgence to your stay. The attention to detail in each room showcases the hotel's commitment to delivering an exceptional guest experience.
Location-wise, the Maladee Rendezvous is conveniently situated, just a stroll away from the bustling market life and riverside attractions. A stone's throw away lies Chiang Mai's famous old city, a must-visit spot where you can delve into the area's rich history and diverse culture. The hotel's location, therefore, offers an ideal base to explore the city and make the most of your Chiang Mai adventure.
In conclusion, Maladee Rendezvous is more than a hotel. It's an embodiment of the region's spirit and charm, with its goal to provide an experience that's authentically Chiang Mai. Its strategic location, personalized service, and the serene, luxurious atmosphere make it the perfect place to discover Chiang Mai's unique beauty and intriguing mystique. Whether you're seeking a leisurely retreat or a cultural exploration, the Maladee Rendezvous Hotel is the ideal destination, promising an unforgettable journey in Northern Thailand.