Epitome Canaves Oia: Best 5 Star Hotel in Santorini
White little houses, cute narrow streets, beautiful and colourful sunsets! These are some of the words that perfectly describe Santorini island. Apart from all these fascinating facts, this well known Greek island can be quite tiring to explore due to the number of daily visitors. with that in mind, we decided to look for a serene location to experience Santorini from another perspective. On the northern part of Oia town, Santorini keeps a very well-hidden secret: Canaves Oia Epitome.
Location
On the picturesque fishing town of Ammoudi, traditional architecture and modern style get together in a whole new kind of Luxury: Canaves Oia Epitome. Located right out of the Oia town, Epitome provides a quiet and serene environment for those who want to skip the tourist rush and experience a dreamy and relaxing atmosphere.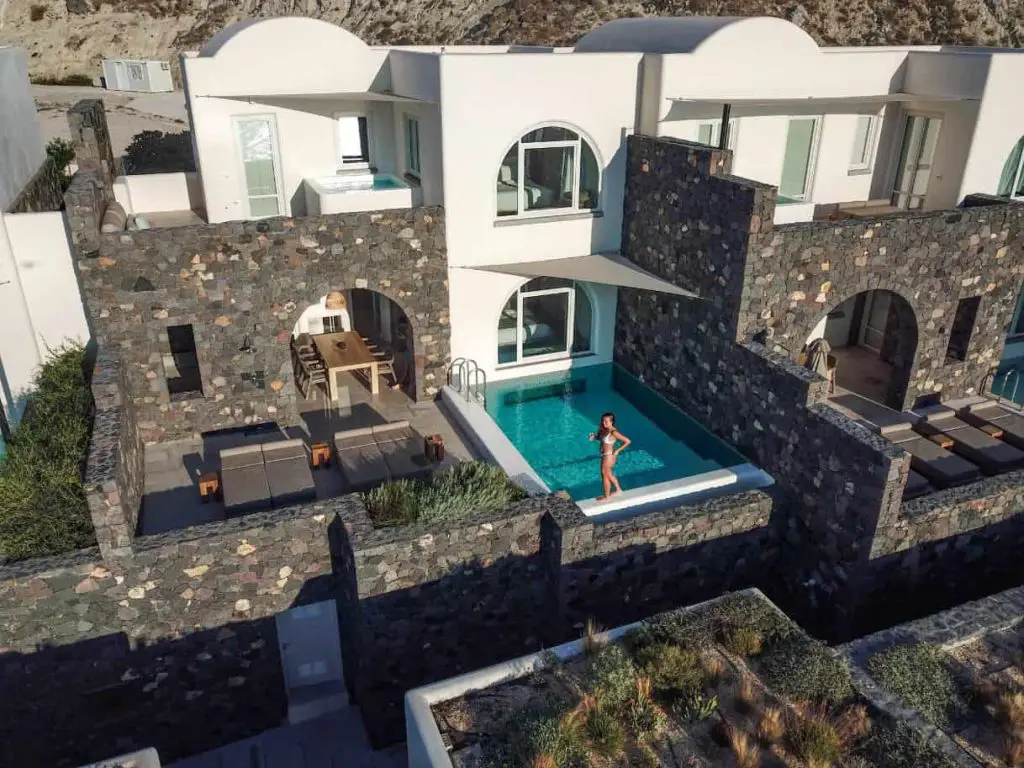 Checkin-in
We arrived at the property around 2 pm, where we were received by an amiable staff that promptly took care of our luggage and provided us with a delicious welcome drink. Some features about the resort were explained, and we got the chance to enjoy our drink by the pool while waiting for our room to get ready.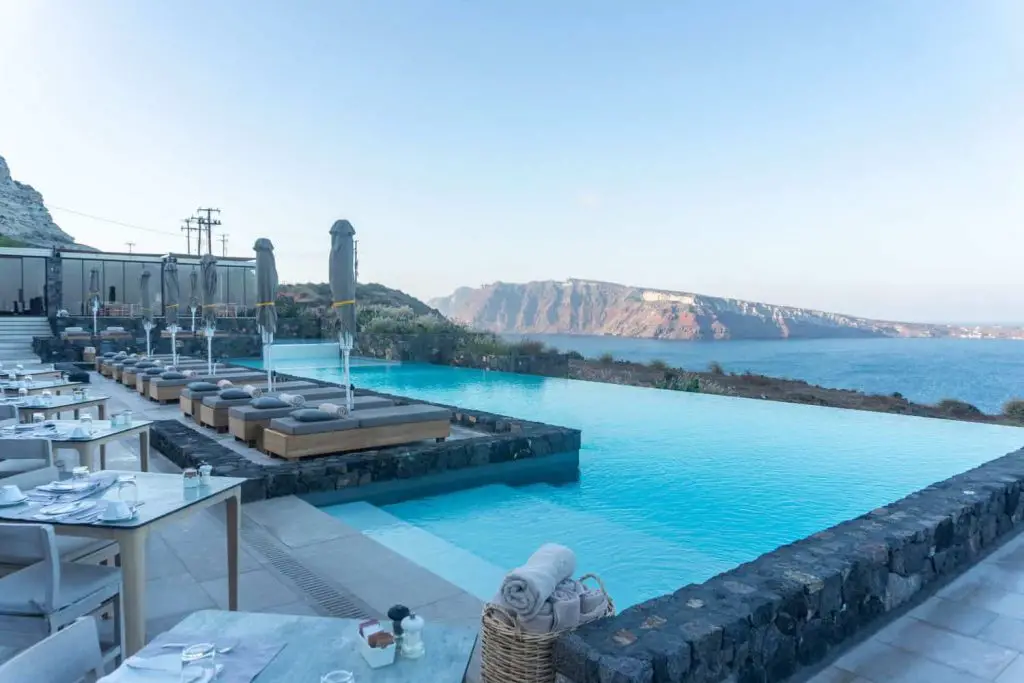 Our villa
We stayed at a two-bedroom pool villa, very spacious and beautifully decorated with all the complementary goods we love: champagne, fruit and sweets. Our room was modern, very illuminated and had a massive window with a fantastic view of our private heated pool. The outside area was furnished with a large table perfect to dine and some chairs to chill by the pool and watch the sunset. On the ground floor, you could find another room with an impressive subaquatic view of our private pool.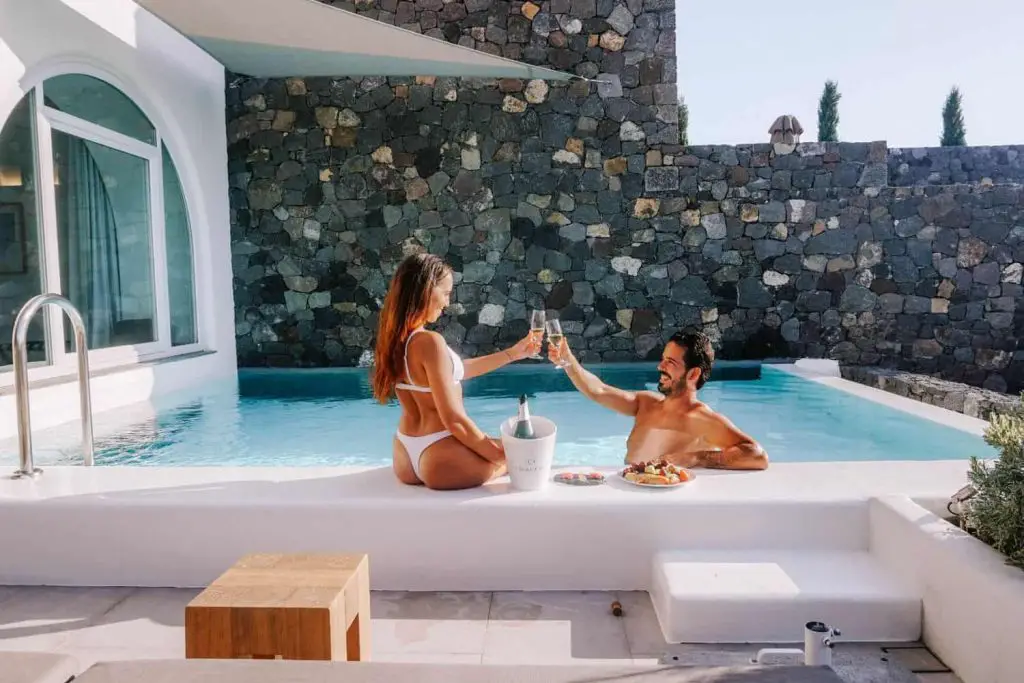 Breakfast
As you may know, breakfast the most important meal for us, and Epitome didn't disappoint us. Served right by the pool, the thematic breakfast brings every day a different surprise for your taste: a region of Greece! This is an excellent opportunity to experience the different flavours throughout the country, and we sincerely loved it!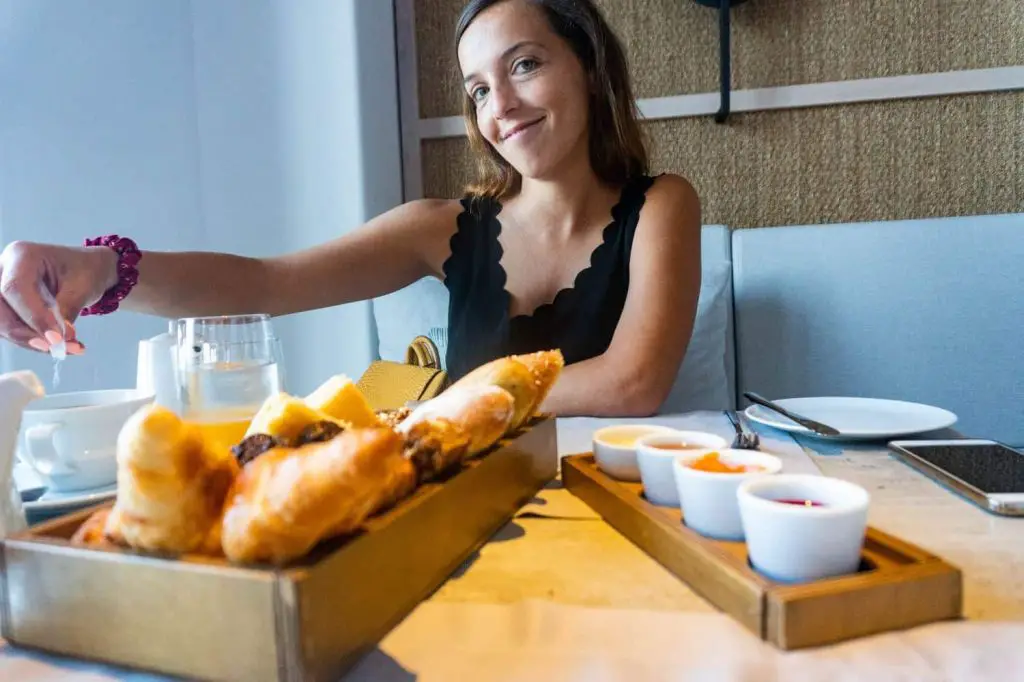 Swimming-pool
Can you imagine how perfect would be a serene infinity pool contemplating the infinity of the sea? That's what you get at Epitome! Not only the main pool but every single pool in this place was built for the romantic souls. Every day you can appreciate a magnificent sunset, either from the privacy of your pool or the superb main pool. This is not only the best place to start the day and recharge your batteries but also a slice of paradise for all the sunset chasers.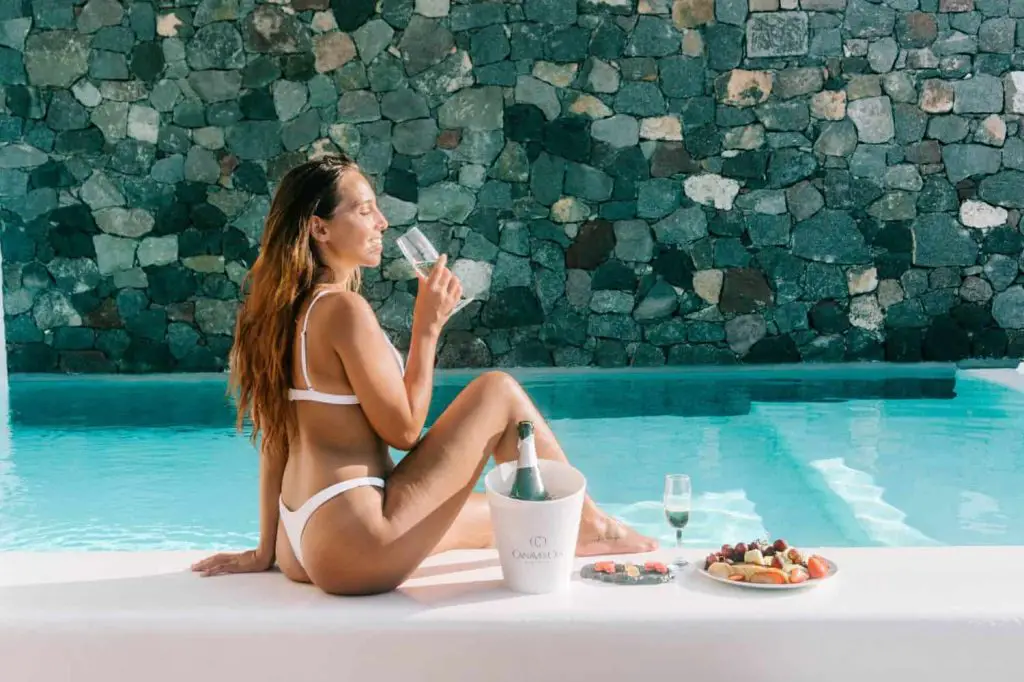 Restaurants
During our stay in Canvaves Oia Epitome, we had the chance to experience the Veranda restaurant, located right next to their other property Canaves Oia Suites. As soon as we arrived, we got mesmerised with the view: an incredible seascape surrounded by the white houses of the city centre of Oia. The staff was terrific, very attentive and the food was simply divine! The combination of such a beautiful place with the delicious food made this lunch a memorable experience!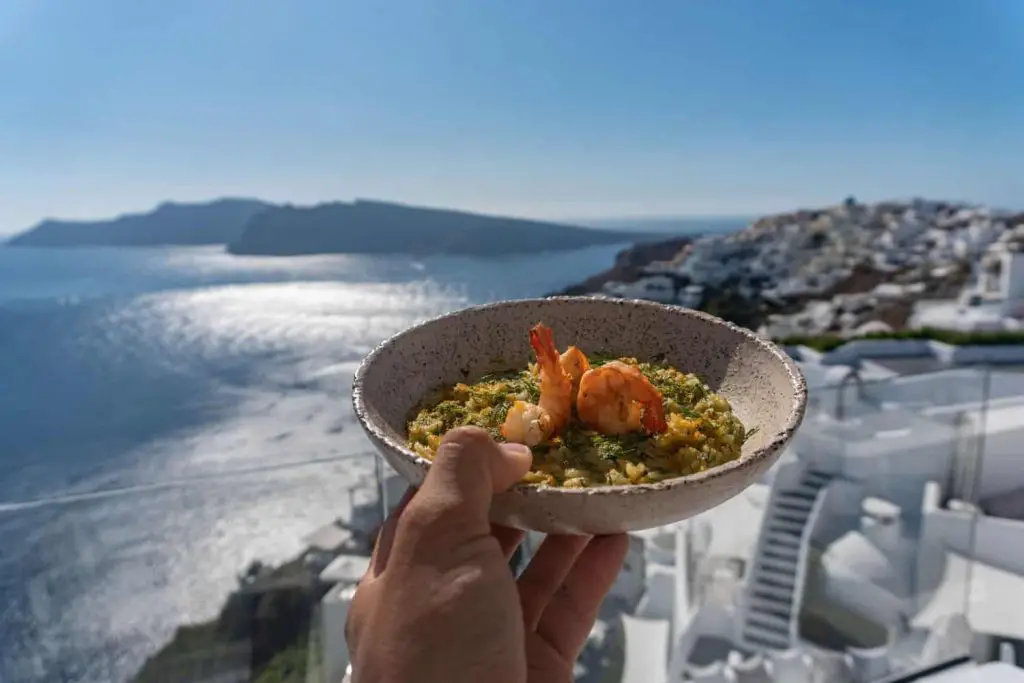 On our last night at Epitome, we got captivated by Elements, a sophisticated and modern restaurant located at the property right by the main pool. The restaurant has a romantic ambience, and the staff is very friendly and helpful. Here you can experience the most intriguing flavours and combinations. Dare to risk, and you'll be surprised in a very positive way with the delightful result. From the fantastic cocktails and creative dishes to the mouth-watering desserts this was undoubtedly the best way to say goodbye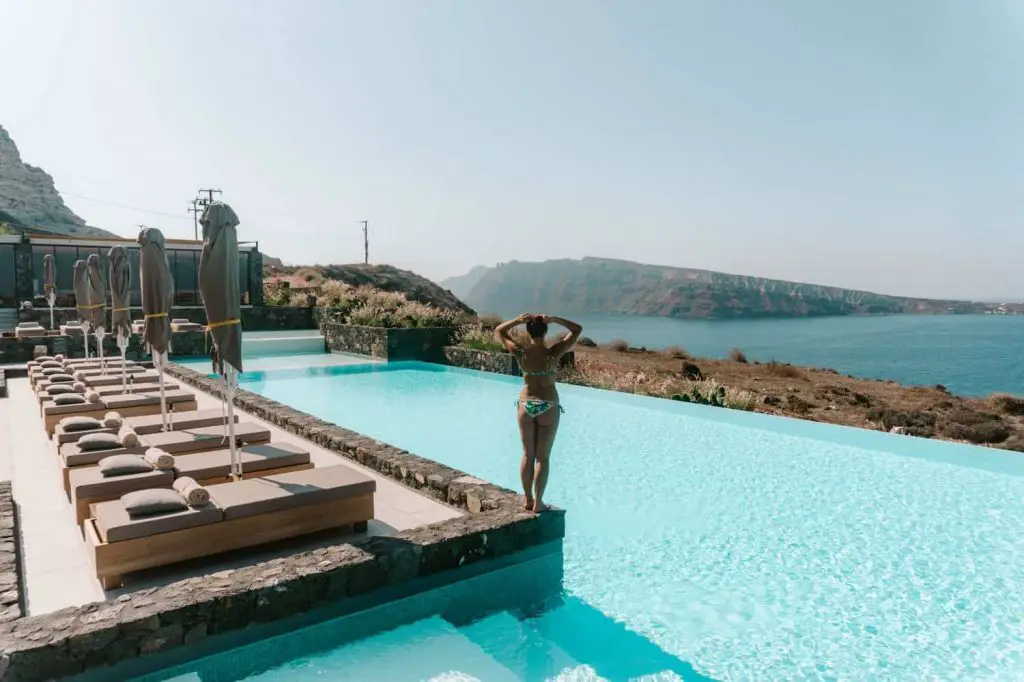 Verdict
We love to experience life most wonderful things, and Canaves Oia Epitome is by far one of the best experiences we had! If you want to experience Santorini on a different level, we highly recommend Canaves Oia Epitome for a serene and peaceful stay.
Canaves Oia Epitome
T: +30 2286 072499
Facebook  // Booking // Instagram // Website