Fez Morocco: 8 Things To Do on your trip
Fez Morocco Trip: Best Things to do
In the north of Morocco, it is hidden the ancient heart of the country, Fez, erstwhile known as the capital. In this city, we can smell the traditional Moroccan atmosphere, authentic and preserved such as Marrakesh 15 years ago. Times are changing and Fez is rising, a sophisticated scene is taking root and this city full of treasures shouldn't be missed. Welcoming people with a small but brand new airport Fez is willing to share the Moroccan culture with centuries of history. We have visited and explored this city like a local and here's our guide to some of the best things to do in Fez.
1. Get lost in old Medina: Fez el-Bali
This is by far the best thing you can do when visiting Fez. If you would like to know the feeling of being left in a maze, this is the right place! Actually, you could be living in Fez el- Bali for a month and you would still  get lost at these amazing and unique streets. Don't even think this is bad, for those who are looking for the true Morocco, this is the heart. The hustle and bustle of the markets with chickens, spices, prayers and sellers create a unique atmosphere that makes you embrace the Moroccan culture before you even notice. On the main entrances, there are beautiful Islamic gates that invite us for a walk by these picturesque streets where we can find people handcrafting everything, from plates to shoes.Locals will offer you help to find every particular place you want to visit inside the Medina, through the longest pathway, but don't even think to accept if you are not a tip person.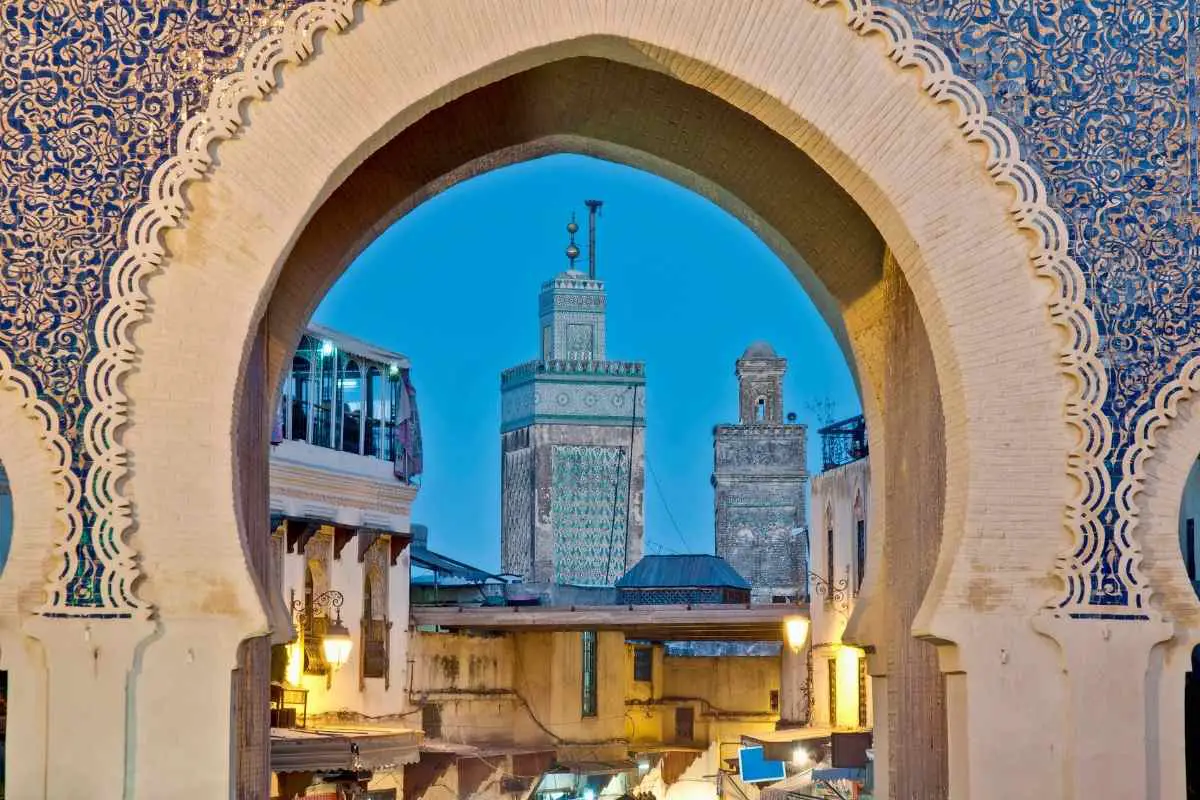 2. Visit a Leather Tannery
Well known but hard to find if you're trying to find them by your own. You will undoubtedly hear countless offers to go to the tannery, everyone wants to take you there and receive money from it but it  is really worth a visit, paid or not. Leather tanneries can be a memorable experience, not only because of the amazing view over that colorful place but also because of the smell. Yes, you will smell them before you even see them due to the mix of bird poo and cow pee that is used on the hard manual labor to turn the leather in different colors.  But don't let this disgusting smell get you and keep you away from this peculiar sight because these tanneries are the oldest ones in the world still in function. And let's be honest watching these workers jumping from one colorful vat to another is really intriguing.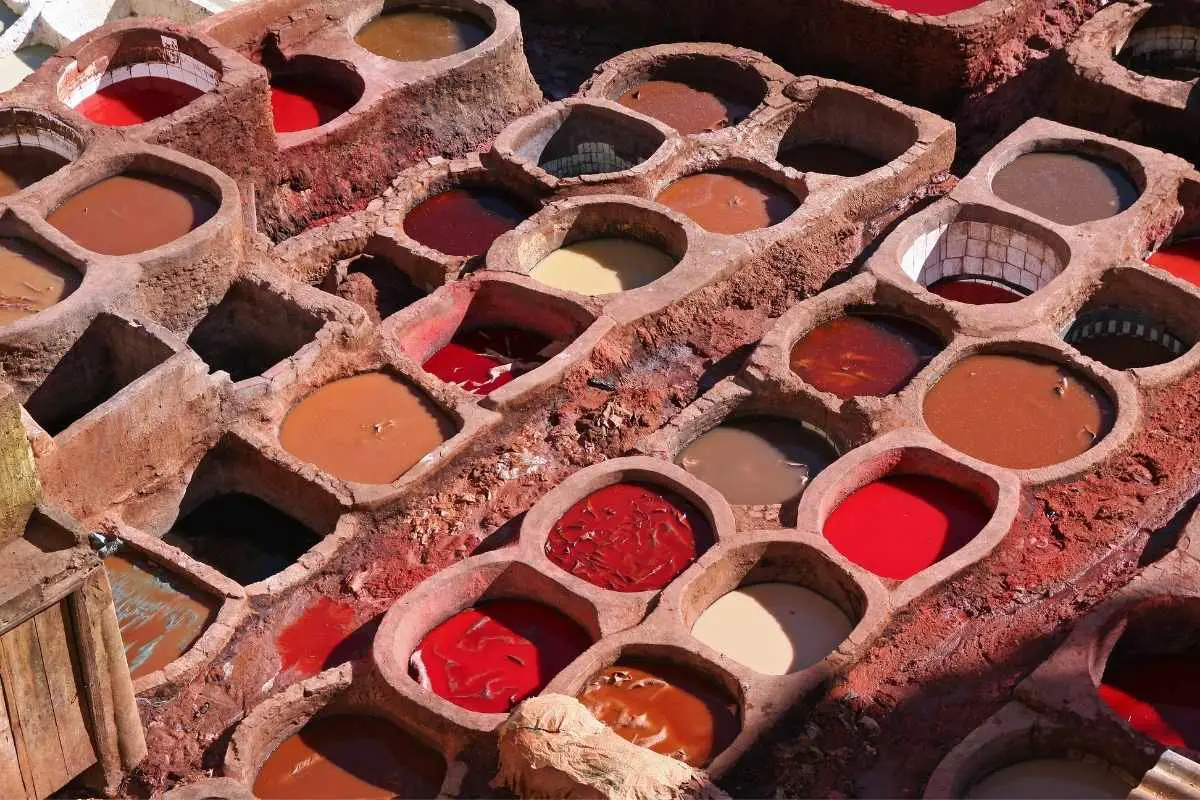 3. Enjoy the view over the city from Mount Zalagh or Merenid Tomb
You can only appreciate how big and beautiful Fez is when you see it from one of these places. Overlooking the city, Mount Zalagh show us a totally different perspective from this historical Morrocan place. For those who are looking for an adventure, we challenge you to take a  daring little hike up to the mountain. But if you just want to relax and enjoy the view you can always grab a "Petit Taxi" in every corner of the city. If you're not interested in Mount Zalagh but you still want to appreciate a stunning view over the city you should go to Merenid Tombs. These 14th-century tombs remain a beautiful place to sit among the story, a simple skeletal reminder where you can have a picnic enjoying the views. If you decided to hike just make sure you do it during the daytime.
4. Stroll through Bou Jelou Gardens
Also known as Jardin Jnan Sbil, this peaceful oasis in the centre of the city, was once an imperial garden. Opened to the public in the 20th century, this beautiful place, with a serene lake and a huge variety of trees, is the perfect place to chill and relax among nature. If you need a break from the turbulent Old Medina, this garden is the perfect spot to spend the afternoon. Walk around, watch some peculiar trees, lay down on the grass, close your eyes and we promise you will only notice you are still in Morocco when you hear someone speaking Arabic.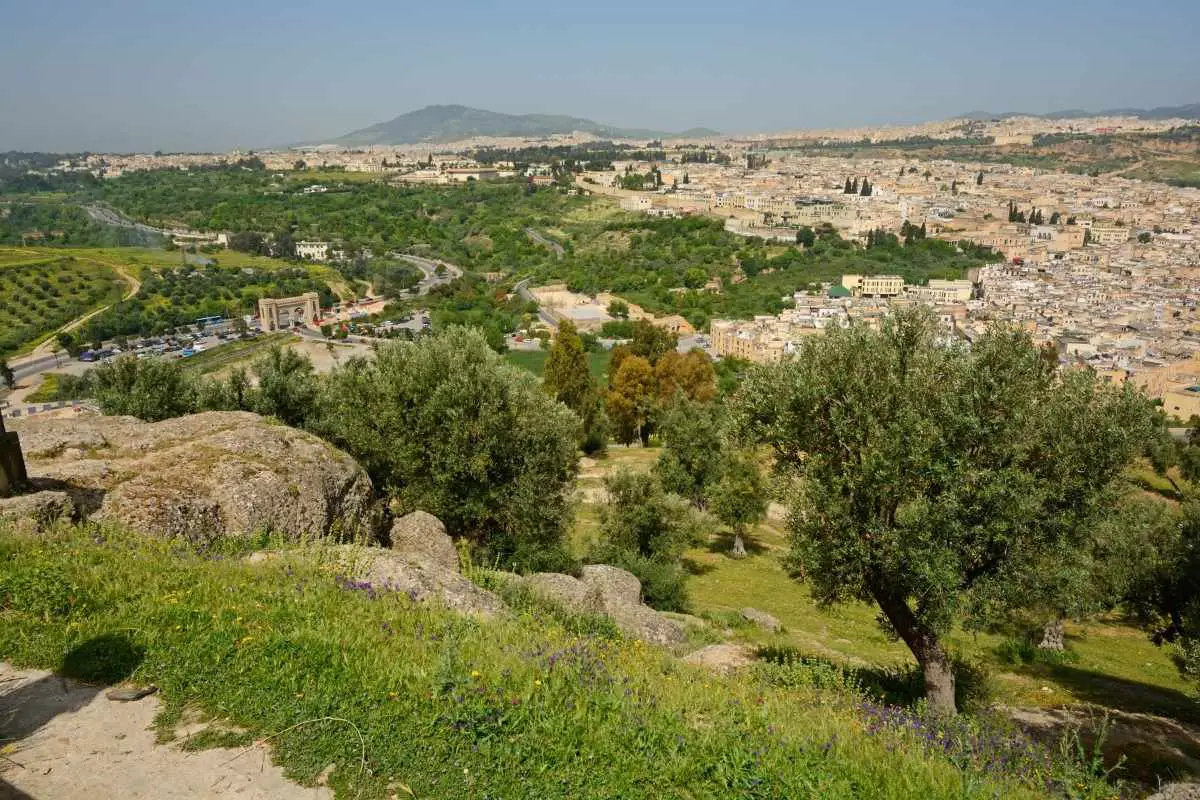 5. Take photos of the Golden Gates at the Royal Palace
Being a photographer or not, if there's a place where you should use and abuse from your camera, this is it! Although the palace itself isn't open to the public, in general, it still very impressive from the outside. The golden gates of the Royal Palace with huge brass knockers and different patterns and textures make amazing photos for those who want to impress. As if it wasn't enough the colourful walls of the palace expose a typical Morrocan mosaic where we can easily delight our eyes and a camera can't be indifferent.
6. Visit a pottery factory
Fez is the pottery capital of Morroco, that's why you can find so many factories around the Medina. Each one has its own speciality, but most of them sell a bit of everything in response to the emerging tourism. If you really want something, and you want it cheap just haggle hard! Every single piece is completely unique since there are no templates and everything is handcrafted. It is really amazing watching the artisans live at work and knowing this knowledge has been passed from generation to generation for centuries.
7. Stay at Riad Arabesque
If you want to feel like you had a true experience of Morroco nothing better than choosing a charming, luxurious and typical riad like this. Rustic, detailed and extraordinarily beautiful, staying at Riad Arabesque is like going back in time surrounded by history and luxury details in every single corner. This Riad has the stunning panoramic view from the downstairs terrace of the ancient Medina of Fes, making you truly appreciate the city without even leaving your comfort zone. Right next to the elegant room you can find an enormous swimming pool perfect to cool down after a really long day exploring the Medina
8. Eat a tagine in a local restaurant
We won't recommend any specific restaurant because this is a traditional dish perfectly made in any local restaurant. Tagine is a classic Moroccan meal loved by all, we have tried many versions in completely different places and here's the conclusion: "We love it"! Bread is used as the fork and knife of Morocco and that's the way you eat a tagine.Tagine is simply the name for something that is eaten in tagine dish, which is like a deep plate with a conical lid. This traditional dish comes in many variations, as it can be made of many different meat and fruit combinations. From chicken to beef we guarantee you will be delighted!