Guide to the top 5 travel experiences in Greece
A country as diverse as Greece can pose a bit of a dilemma when trying to decide which destination to visit. There are a few ways to fully enjoy Greece as there is plenty to see by land and by sea. Depending on your traveller type or what kind of holiday you are after, Greece has something for everyone. In the summer, the Greek islands are the center of attention. During Winter, travellers can enjoy the many mainland mountain ranges and traditional villages that will reveal a different perspective of Greece's splendour. Autumn and Spring are shoulder seasons that benefit from the mild changeover of the Mediterranean climate and are actually the best periods to visit Greece. During these times, Greece is your oyster as an island holiday is totally feasible as is tripping around the mainland. Athens is an all rounder, equally enjoyable throughout the year, just be sure to treat it as a destination in itself, giving it at least 3 days to explore all its sights and sounds. So, without further adieu, here are the top 5 travel experiences in Greece to help you make your decision.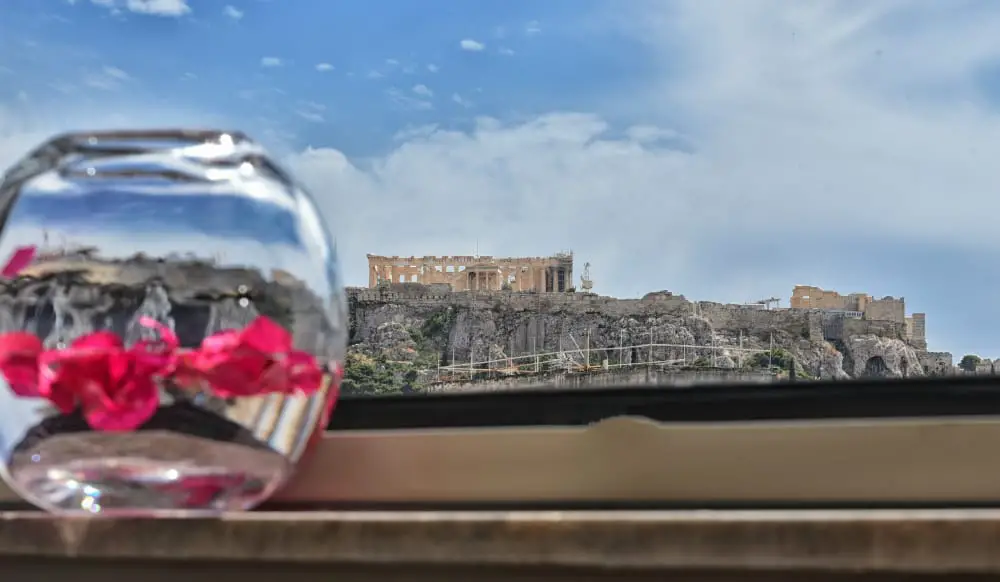 Athens city – For blending ancient with modern
Greece first timers especially, should make it a mission to stay in Athens for a few days in order to really absorb all that this ancient city has to offer. A city of contrasts through and through, Athens proudly displays its centuries worth of history, interwoven with its modern, edgy and hip side. Visiting the top Athens attractions as part of a tour will save you some valuable time, more so with a skip the line ticket for Athens sites, yet don't leave out the Temple of Poseidon in Sounion, along a scenic drive on the Athenian Riviera. For staying in one of the most colourful neighbourhoods at an Acropolis view suite in Psyrri, in this district you will be able to sample the local vibe from morning till night. Expect to see wall art and graffiti almost everywhere, bars, tavernas, sweet shops and cafes with outdoor seating, and although it is a popular tourist spot for all the above reasons, it is very much frequented by young Athenian crowds as it remains a locals' favourite. For exploring more such neighbourhoods in Athens, the up and coming Metaxourgio district is hipster-popular, characterised by its array of derelict neo-classical buildings amidst a buzzing arts and community scene. For those who enjoy the more luxurious things in life, the posh district of Kolonaki is the place to check out. The haute couture designer stores and historic cafes located there have managed to maintain both their charm and reputation of being the epitome of Athenian aristocracy for half a century now. Ιf you decide to spend some days in the Greek capital, here are some more ideas about cool things to do in Athens.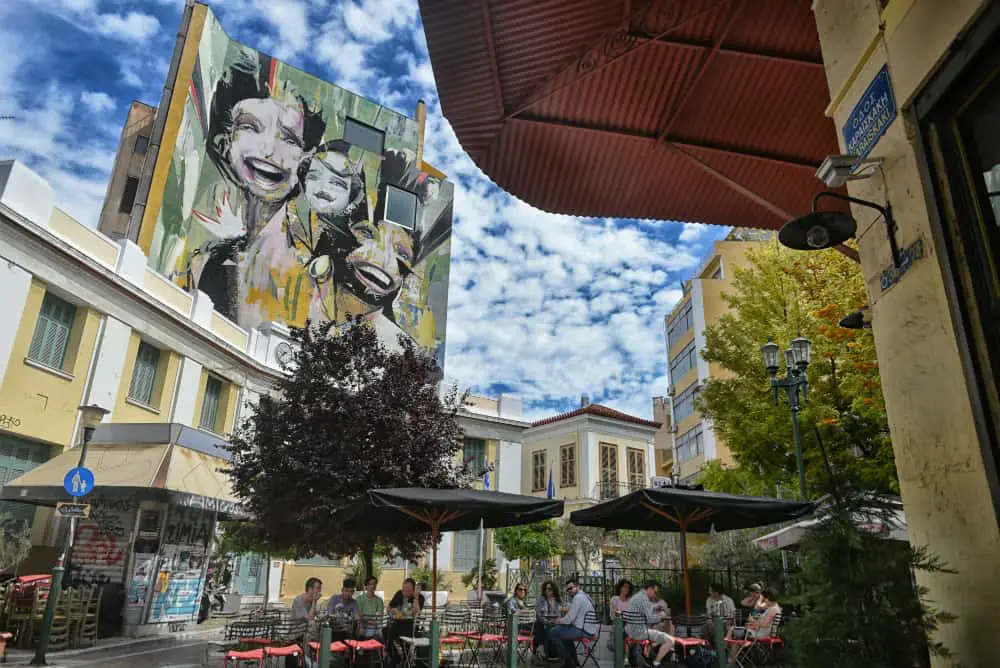 Porto Heli – For a nearby resort, city escape
Valuing local insight more than anything when considering travel options in a foreign land, when asking Athenians "where to for a nearby city escape?" a large majority will say "Porto Heli!". A long time favourite due to its short distance from the city and its beautiful morphology, Porto Heli is a resort town where many wealthy Athenian families built their summer residences. Just a 2 ½ hour drive from Athens, the picturesque Porto Heli welcomes its visitors to a wonderful gulf in Argolida, the regional unit of Peloponnese to which it belongs to. The Peloponnese covers a vast section of Greece and there is no way you can see it all unless you devote a couple of weeks to road trip across it. However, visiting Porto Heli as part of a city escape, is a good introduction to the region and perfect for a few days of relaxation in a 4 star resort hotel in Peloponnese on an almost private beach. It is that of Hinitsa Bay which is tucked away in a small inlet along the lacey shore of Porto Heli, offering the guests of this hotel an exclusive stay experience at the location's top spot. Opposite the bay, Spetses island can easily be discerned while crossing over for a half day excursion is only a matter of 20 minutes by water taxi from the pier at the beach, right at the hotel's waterfront. With an island-feel to it, Porto Heli exudes a wonderful sense of carefreeness which is a prerequisite for any city escape.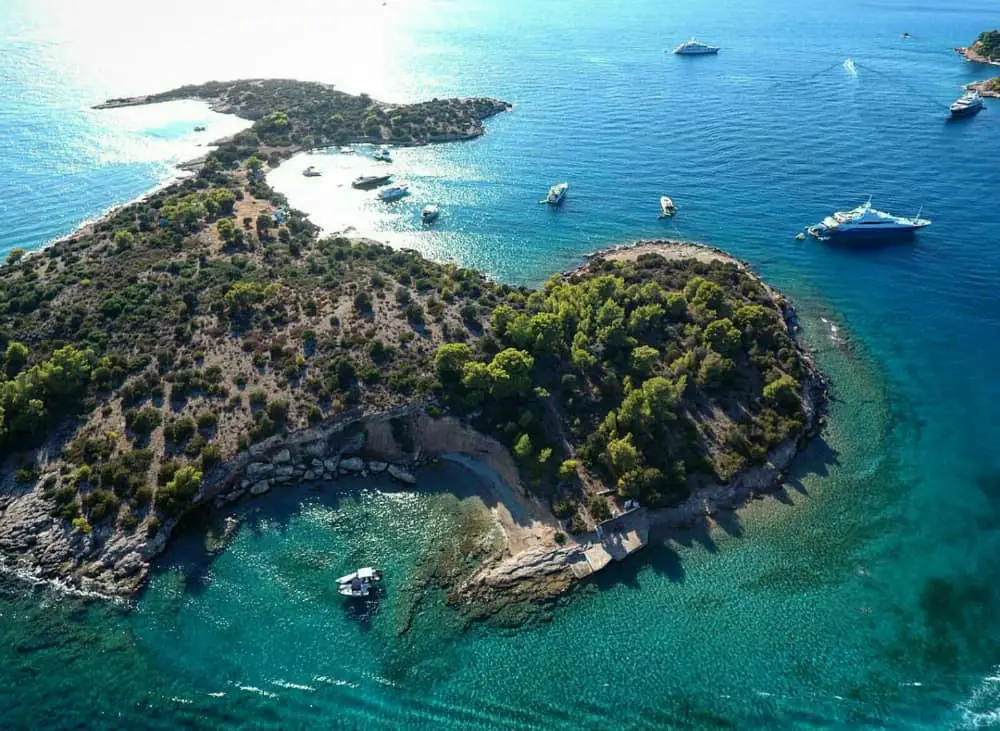 Santorini island – For the most romantic getaway
Of course no guide to the top 5 travel experiences in Greece could leave out the iconic island of Santorini. The mesmerising island bound to myth and steeped in legend enchants the visitor in just seconds of reaching the top of the Caldera cliff. Witnessing the peak of the volcano that rises above sea level reminds you of the relentless force of nature and instils a humbling feeling within you. Few are the places that can stir such deep emotion, considering that a catastrophic calamity of thousands of years ago is responsible for such unique beauty today. For those who want to amplify the magic of the location and experience the lesser seen side of Santorini during a romantic getaway, staying at luxury suites in Akrotiri area, set at the southernmost tip of the crescent, may be just the thing. From there, you can see the entirety of the island strewn at your feet. You can see the volcano, the stark white clifftop settlements of Fira and Oia, the different colours of the volcanic strata as you gaze at the Caldera rock from top to bottom, in a place that is less popular, therefore much more serene than staying in the overcrowded Oia. What's more is that the famous Black, Red and White beaches are very close to Akrotiri too.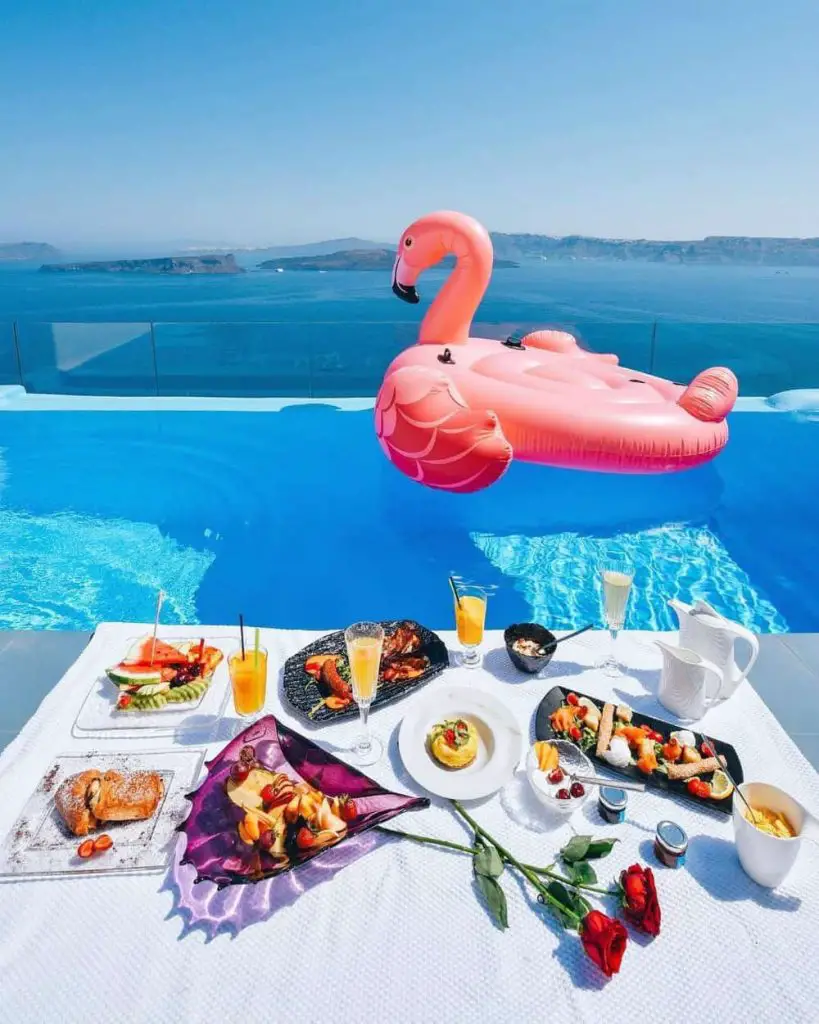 Thassos island – For a secluded island retreat
There are those who may want a Greek holiday that is out of the ordinary and escapes all norms. Those who want to find a quiet place, a refuge from any kind of routine, far from the trends and high energy scene of jet set destinations, to an island where time runs slower, perhaps more intrinsically. Someplace idyllic and utterly authentic that has not been altered by the infrastructure of mass tourism. If this is your cup of tea, then it is worth considering Thassos as your destination. Known as the emerald island of the North Aegean due to its verdant landscapes that plummet down to a turquoise sea, Thassos is a refreshing surprise, offering its visitors a more honest and close-to-home stay experience. Choose a family run apartment hotel in Thassos for that added touch of homely hospitality, as well as for the location which is but a stone's throw from the beach. Apart from the days when you can saunter around the island at your own pace, pausing at every visual that is translated into a frame worth being captured on film, or immortalized in your mind forever, you can explore its fascinating beauty such as the impressive Giola lagoon.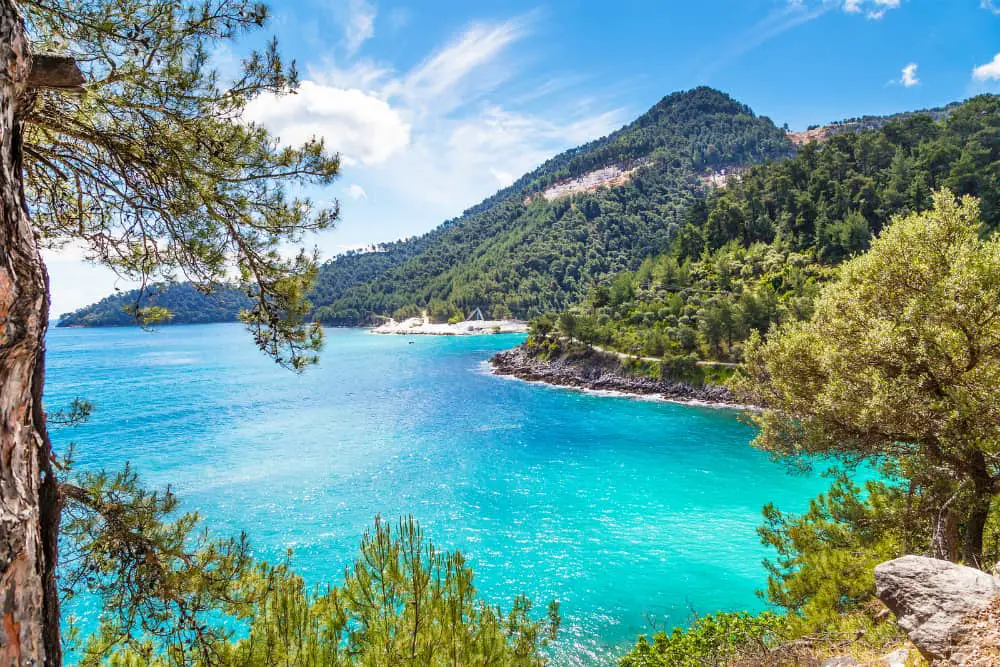 Sailing the Greek seas – For combining adventure & culture
Last but definitely not least, since we are on the subject of the top 5 travel experiences in Greece, a sailing holiday takes its place in this list most consummately. With so much sea to see, so many islands, so many coastal towns around the mainland, one could say that a sailing holiday around Greece is actually an imperative. The sea allows for covering great distances in a short time, combining incredible visuals along the way. It also allows for some unique itineraries that may include both islands and coastal spots of the Peloponnese on a Greek boutique cruise. This way you will get to visit a handful of places all in one go; the convenience of only boarding once combined with the comfort of cruising makes the trip even more enjoyable. Not your typical sailing boats or massive cruise liners, a boutique cruise has the best traits of both. Able to dock in small harbours and close to shore, it makes it easy for venturing in-land to explore the sites of each location. Some coastal points of interest that can be included in such itineraries are Monemvasia, Nafplion and the nearby ancient kingdom of Mycenae as part of a classical Greece cruise. The Antiquity to Byzantium cruise will also take you to Epidaurus, Gythio, Pylos as well as passing through the Corinth canal and a visit to the ancient oracle site of Delphi. Throw in some islands on the way too, and your Greek cruise will have a good mix of some of the most riveting locations of Greece.