FREE Ibiza Travel Guide 2021
Our 7 favorite things to do in Ibiza
Few other destinations in the world can rival the party reputation of Ibiza. This Spanish island, set off the country's east coast in the Mediterranean Sea, seems to be defined by the crowded discos like Pacha and DC10 where D.J.s spin electronic music all night long.
The real Ibiza is a place of unspoiled beauty and undeveloped countryside landscapes, and the night life and glamour are just a small part of its heartbeat.
The following places are some of the essential areas to visit while in Ibiza.  Aside from sightseeing, the best places to visit for meals and nightlife are also included.
1) Ditch the traffic and cycle around the island
INFO: All around the island, Site , Routes
There are so many different routes to choose from that even if you biked every day for two weeks, you would still have more places to go. There are a number of different difficulties you can choose from, depending both on how physical you want the route to get, and how well you can handle your bike.  The greatest advantage of cycling is being able to spend your day in places that you can't get to without a bike, like the route to Santa Gertrudis de Fruitera. This is one of the prime activities to do on the island, and well worth it, whether you choose a route along the coast or an inland path through beautiful fields. Maps can be downloaded from the official tourist website.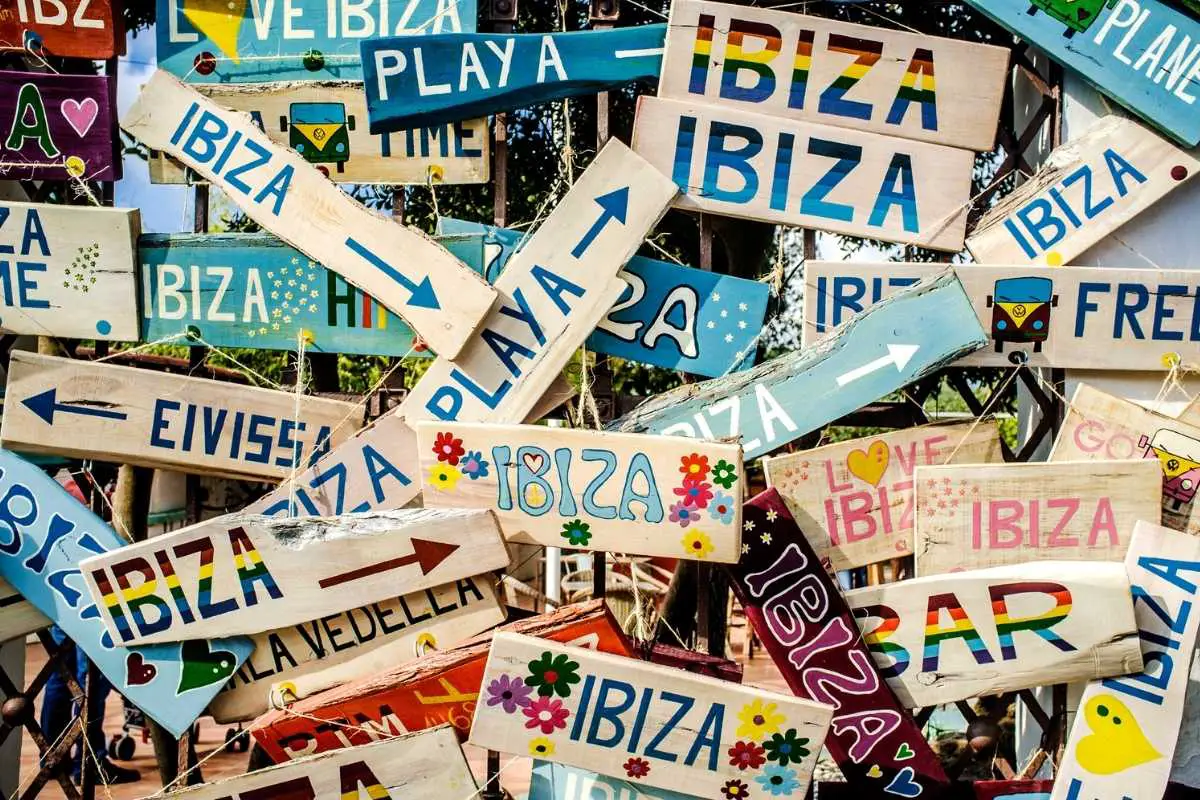 2) See the sun setting behind the mysterious island of Es Vedra
INFO: Cala d'Hort Beach, South-West tip of the island, MAP
You can find a pristine view of the jagged and picturesque limestone island Es Vedra from the Cala d'Hort beach, located near Cala Vadella on the south-west part of the island. The sand is pure white with a fine grain that feels wonderful under your feet. It's a destination that fills up fast, so keep in mind there may not be that many places to park. To get there, take the road to El Cubells from Sant Josep de sa Talaia, and turn towards Cala d'Hort after about five kilometers. You could spend a whole day here, but make sure to at least catch the sunset, as it's said to be one of the most beautiful you can experience.
3) Visit Atlantis, the stunning and picturesque old quarry
INFO: The Cala d'Hort quarry aka Atlantis, opposite es Vedra on Cala d'Hort beach, MAP
Located opposite of the beautiful and mysterious Es Vedra island, is the old quarry more commonly known as Atlantis. It's been mostly reclaimed by the sea and has an eerie, deserted feel to it, but it's a very fun place to walk around and take some exceptional photographs. It's also interesting to contemplate the fact that this is where the materials for building old town Ibiza came from. It's a magical place with its own unique feeling of mystery and wonder. Visit here later in the day to get some very attractive views, along with the great sunsets that accompany this part of the island.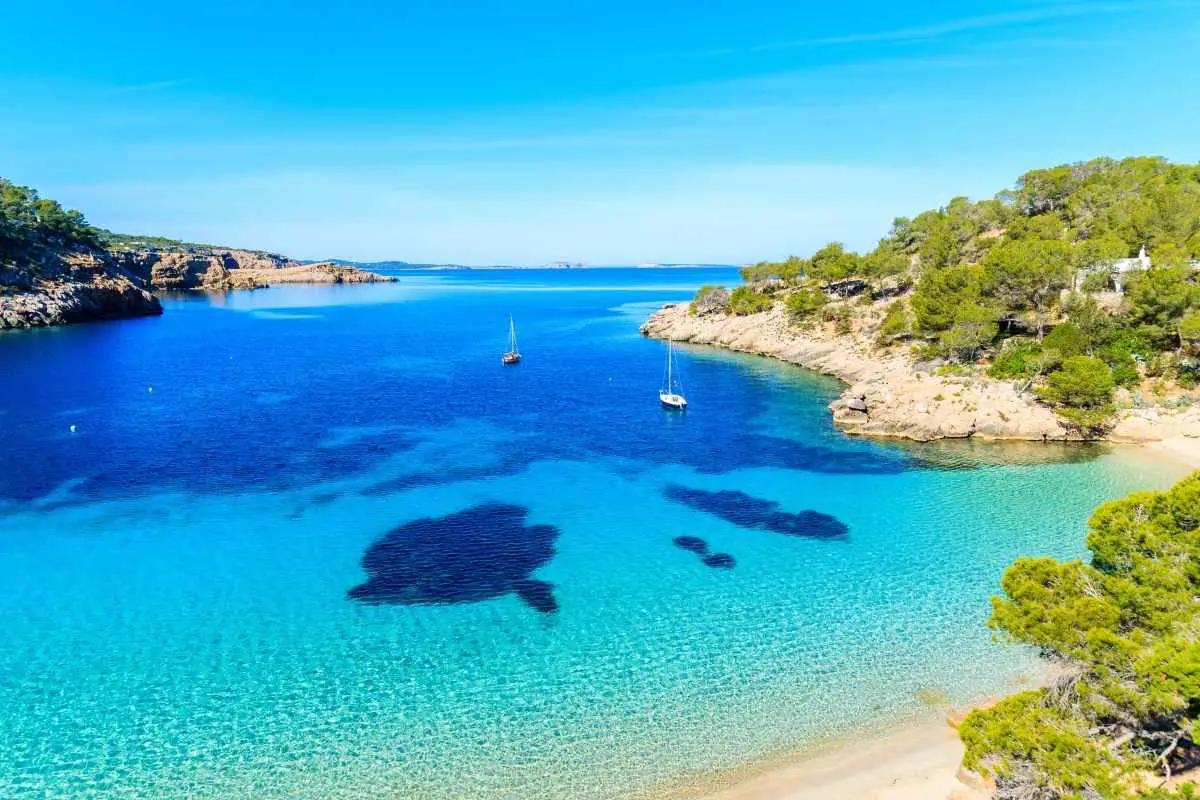 4) Find some far-out gems at the Hippie Market
INFO: Es Canar Hippie Market, Site, MAP
If you're a free spirit at heart — and if you're on this free-spirited island, you most likely are — you should probably check out the hippie-style market on the east side of the island. You can get there by taking a bus, taxi, or ferry to the resort of Es Canar, and going slightly outside the town. There you will come across a cluster of booths selling various items and trinkets. You can find a ton of hidden handmade gems here, from leather handbags to beaded necklaces, and all of it made in the style of the loving flower child generation. Explore your wilder side by checking out the myriad pipes and bongs for sale, or go all the way with a tie-dyed t-shirt. This is an excellent place to grab some unique souvenirs before you leave the island.
5) Visit an aquarium for convalescing crustaceans
INFO: Aquarium Cap Blanc, Carreta Cala Gracio S/N-Sant Antoni de Portmany, Site, MAP
At this aquarium built inside of a natural cave, you can see injured sea animals peacefully recovering from the dangers of the world outside. Historically, this cave was used as a reserve for the fish and lobster market in Barcelona, a place where traders would bring in mass quantities of fish. But eventually, it was converted into the healing center for animals that it is today. Often, you will see sea turtles recuperating, and an eclectic myriad of fish species from the Mediterranean. You can either drive there, or take a scenic boat trip along the coast from San Antonio.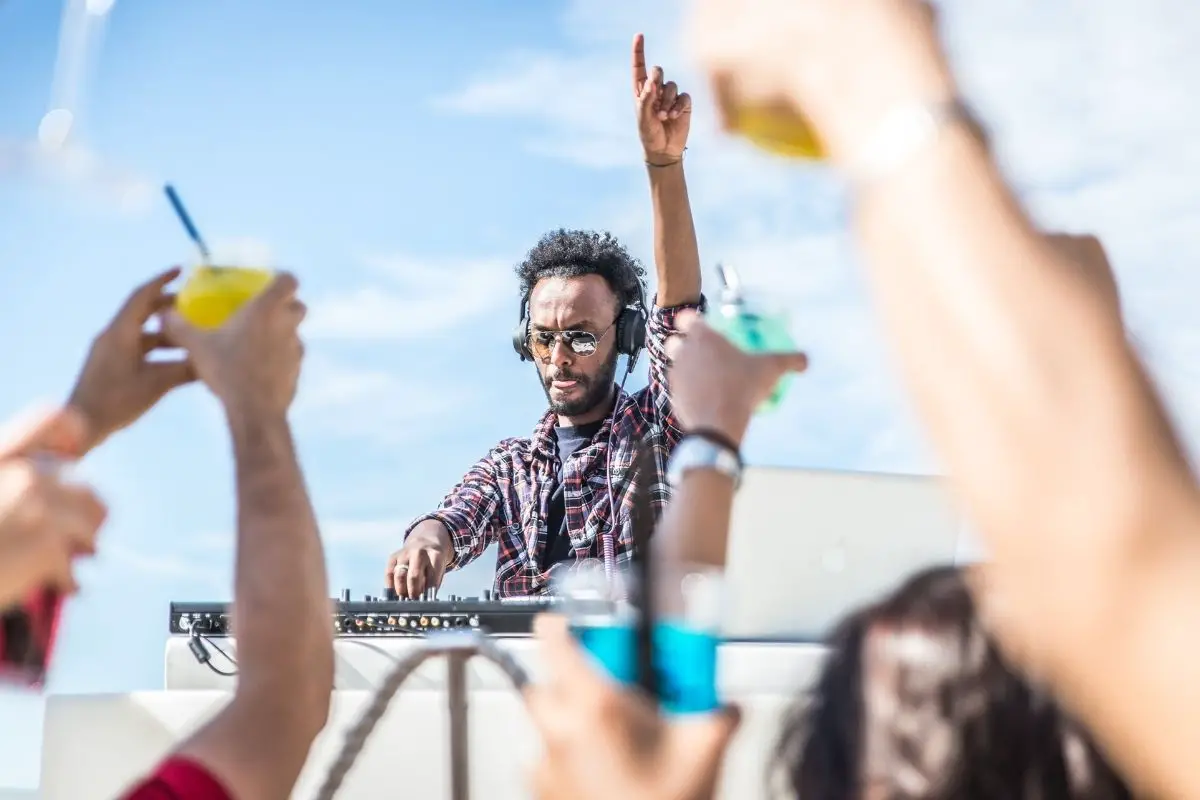 6) Watch a movie outdoors at the open-air cinema
INFO: Lime in the Coconut, FB, Site

Take movie-going to a whole new level at one of the multiple outdoor cinemas around the island. You have a few options, including the incredible hot-tub cinema, where you watch your movie from one of the numerous hot-tubs that are lined up like rows of seats. It's truly a unique experience to get drawn into a dramatic film while surrounded by scenery that at any other time would be incredibly distracting. You can watch a movie while relaxing in a cove, the sound of the waves and the cool breeze putting you into a euphoric trance as you enjoy all the emotions of the silver screen. Seriously, this is one of the most fun things to do while you're visiting the island, especially if you want a brief respite from all that intensive partying.
7) Try paella at an exclusive seafood spot
INFO: El Bigotes – Cala Mastella, MAP
You can't go to Ibiza without tasting a delicious seafood paella. Normally, paella is prepared in giant pans, and delicate saffron is used to flavor and color the rice. The restaurant El Bigotes in Cala Mastella has some of the best on the island.
Juan Ferreris, the owner of the restaurant, used to cook a stew for his friends made from fish that he caught in his own boat. That same boat is still docked beside the restaurant now. You eat right by the sea, enjoying the view of this secluded paradise. At El Bigotes, you can taste real, fresh, colorful paella in a cozy and rustic atmosphere, for a great price.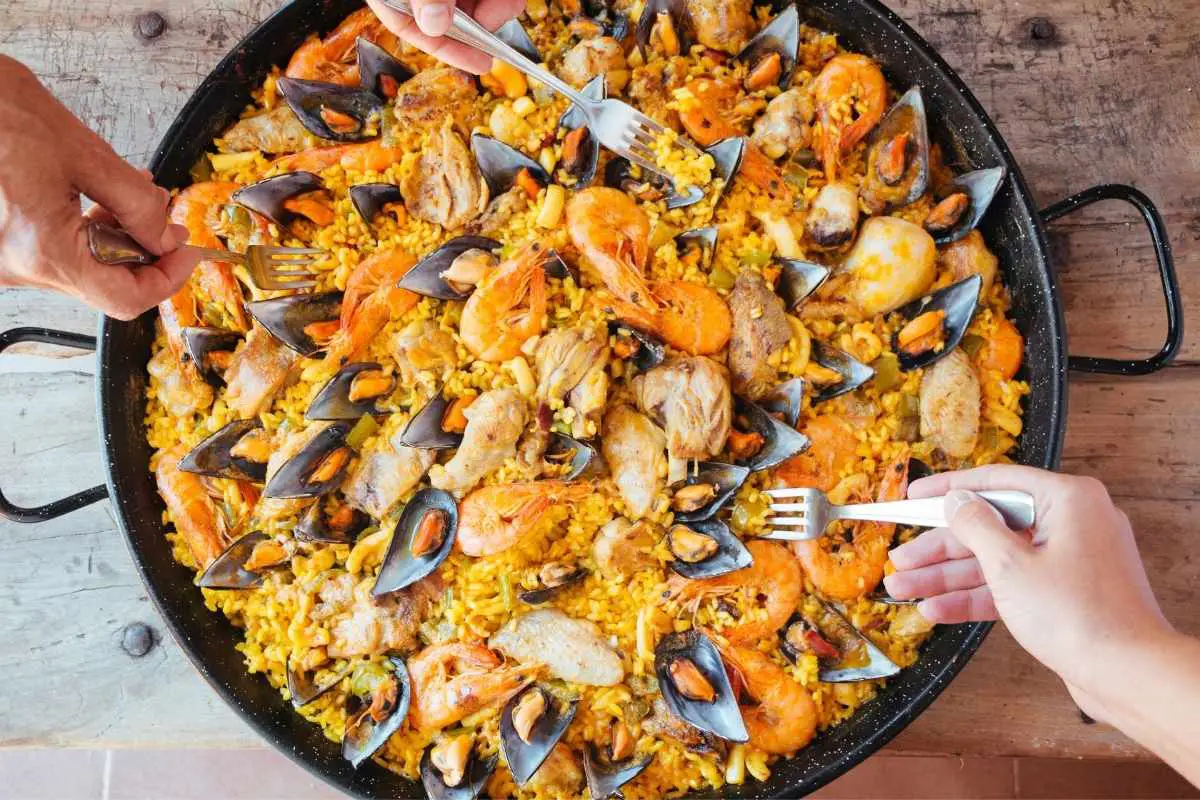 If you are heading to Ibiza get your Ibiza travel Guide.
We selected 55 places we consider that are some of the essential areas to visit while in Ibiza. Aside from sightseeing, the best places to visit for meals and nightlife are also included.
We hope you enjoy your trip to Ibiza and that this book will help you see this unique destination from the eyes and perspective of a local.