The Best Elephant Sanctuary in Chiang Mai
Since our first visit to Thailand that we had the wish to spend some time with one of our favorite animals. Elephants are one of the most iconic symbols of Thailand and we wanted to make sure that if were ever going to spend a day with it that it would be through a local and animal friendly Sanctuary.
We found out about Elephant Pride Sanctuary through Take Me Tours since we always use them to book our local activities when we travel, and we couldn't be happier with our experience.
We were picked up early in the morning in a private van and during the trip to the sanctuary, around one hour away from Chiang Mai, the founder and owner of the sanctuary shared with us a lot of knowledge and information about elephants and the experience we were about to have.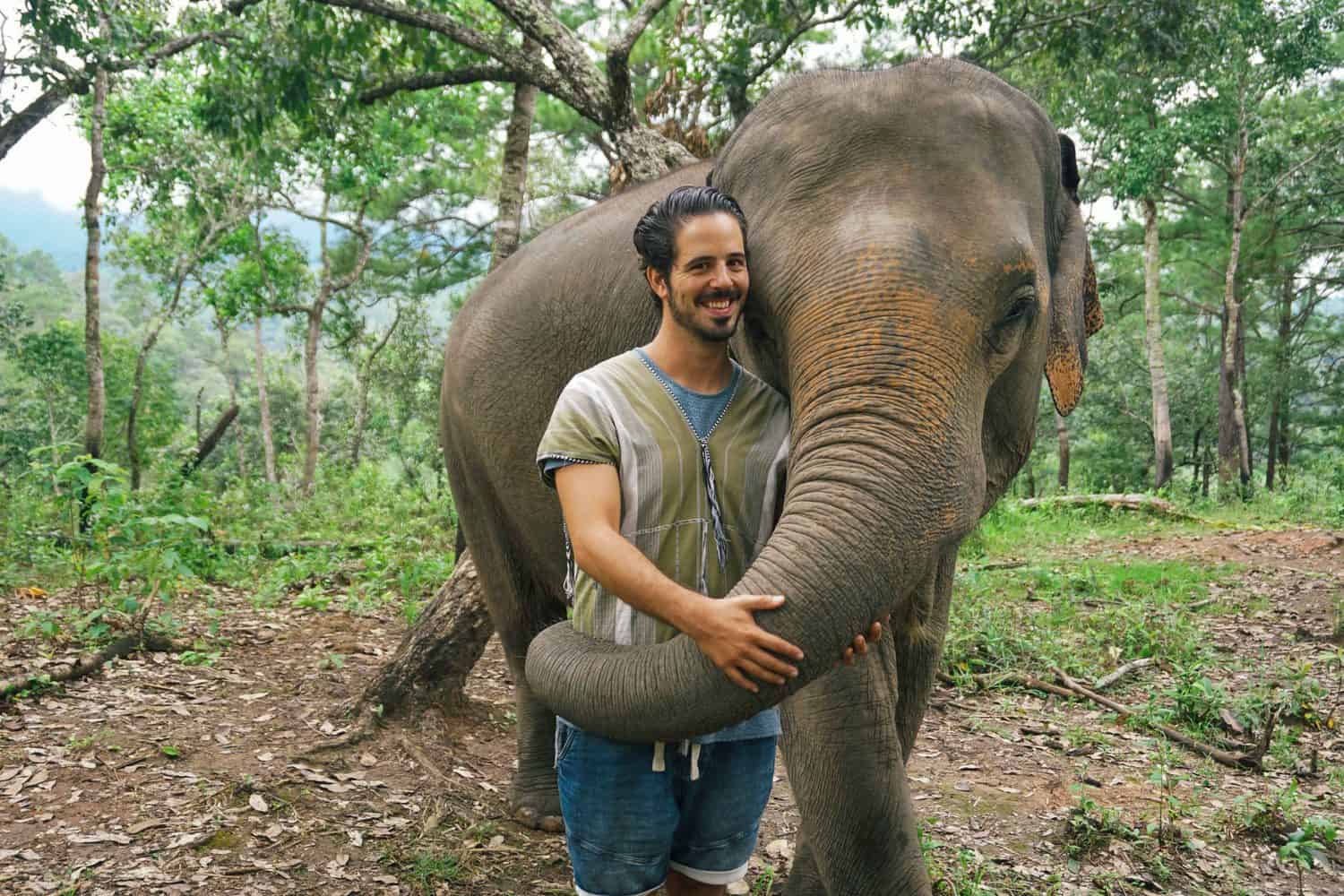 The sanctuary is located a bit over one hour away from the city and the Elephants live in a huge forest where they are allowed to explore and live freely in their natural habitat. Each elephant has a keeper that keeps them company 24 hours per day so they can be freely but being sure that they don't destroy any agricultural properties in the region.
On our arrival we were welcomed by the team with a smile and a day full of funny activities. We started by feeding the 5 beautiful elephants so they could smell us, hear us and create a bound with us.
After a while, we got to go closer to them after they had created some trust on us and get a closer connection.
All the activities are lead by the elephants. This means that they are the ones who decide if they are in the mood to go for a walk in the forest, to bath in the river or relax in the mood bath area.
Since they love water they were more than happy to play around in the quiet little river that passes through the property and to rub their skin on the trees as an after lunch treat.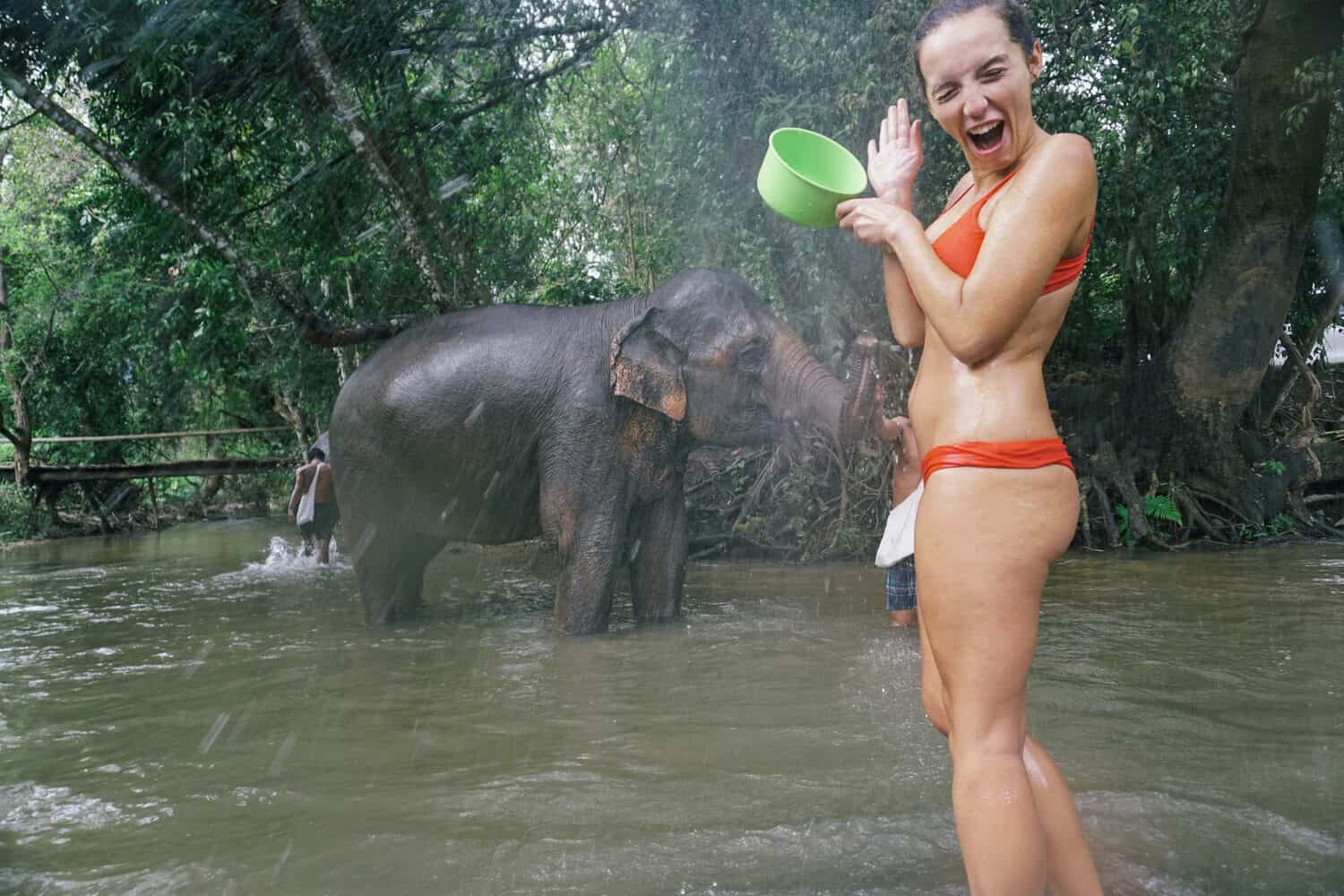 One of the local ladies prepared a delicious buffet style thai lunch and we finished the day with a delightful swim in the river with our new "Chang" friends.
We finished our day connecting with the local staff and we had a great time learning about the family run business and the incredible effort they make to create a safe and peaceful environment for elephants.
If you are heading to Chiang Mai and spending a day in an Elephant Sanctuary  is on your bucket list we highly recommend checking Take Me tour website and booking your activities with them for an incredible experience.