What to do in Gili Air
Gili Air to do Bucket List
Incredible harmony and calm, turquoise water, great beach clubs and the most stunning sunsets is what sets Gili air as a dream destination.
This archipelago in the Indian Ocean includes three islands with something unique for all kind of tourist: Gili Trawangan, Gili Meno and Gili Air.
Gili Trawangen (well-known as Gili T) is the perfect island for anyone looking to party and Gili Meno is an extremely quiet island.
Therefore Gili Air is the perfect one if you like balance: Quiet, yet still sufficiently enthusiastic, as there are heaps of restaurant (local and international food) and bars. It's the ideal tropical escape!
The 3 islands are separated by a short distance to the point that you can generally observe the other ones and can move around really quickly by boat.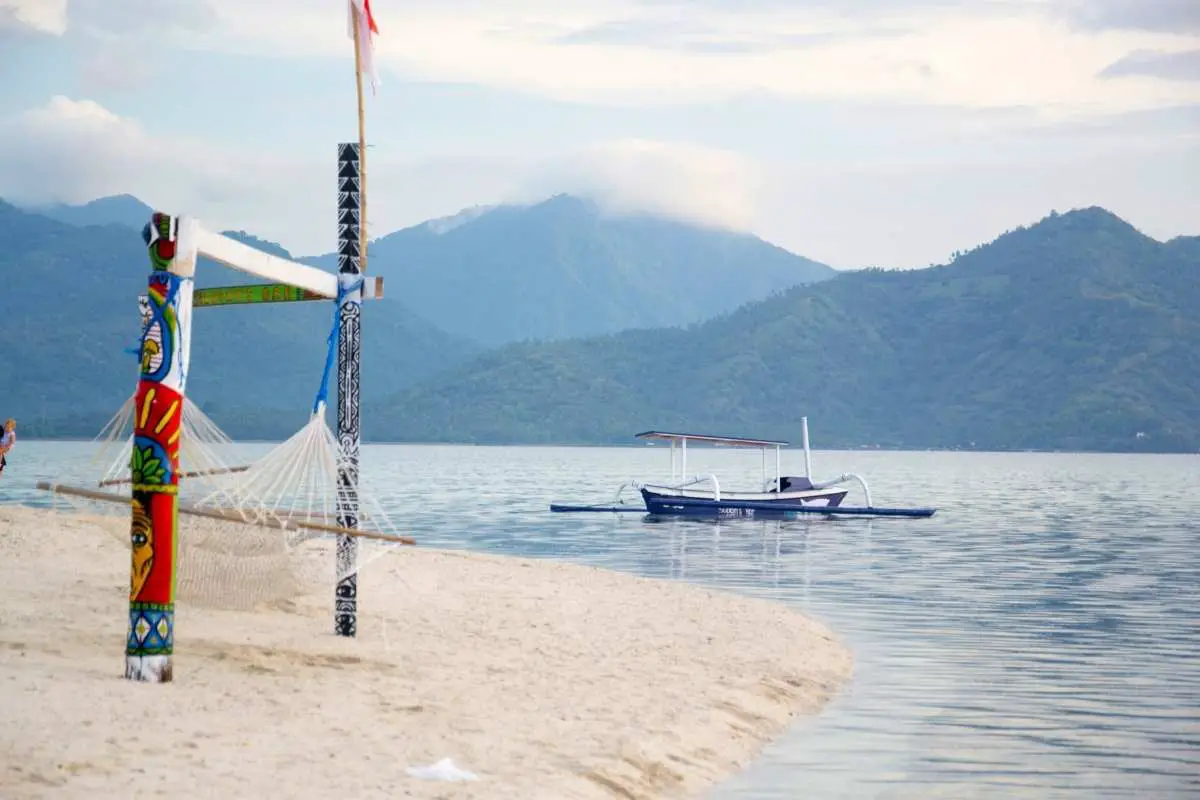 For us, Gili Air was the perfect destination for a getaway. We enjoyed relaxation and usually avoid the crowds,  we enjoyed snorkeling, sunbath on the beach or simply chill out in one of the many beach clubs. Gili Air is the perfect match of chilled and Bohemian beach life.
As there are no motor vehicles (besides a couple of scooters) the island is extremely calm. You can only move around by walking, riding a bike or horse carriages, called Cidomos. But we advise you not to get into a Cidomo. It is always better to walk around the small paths or just ride a bike if you don't feel like walking.
How to get there?
There are several ports and ferry companies from Padang Bay in Bali or from Nusa Penida and Lembongan that will take you to Gili Air every day, it takes around 2.5 or 3 hours to get there, depending where you hop on the ferry, we took it in Nusa Penida and it was a little more than 3 hours, The ferry will stop first at Gili Trawangan, so be aware that you may have to wait there for a while before arriving to Gili Air. We recommend you to buy your return ticket in advance, some companies may offer you pick up service from your hotel, don't forget to ask!
With some ferry operators you have to register on a list before your departure if you already have a return ticket. Don't forget doing that, or they might not take you along in the end. The weather also is a risk factor. In case of strong storms the ferries might be cancelled. So please, be flexible!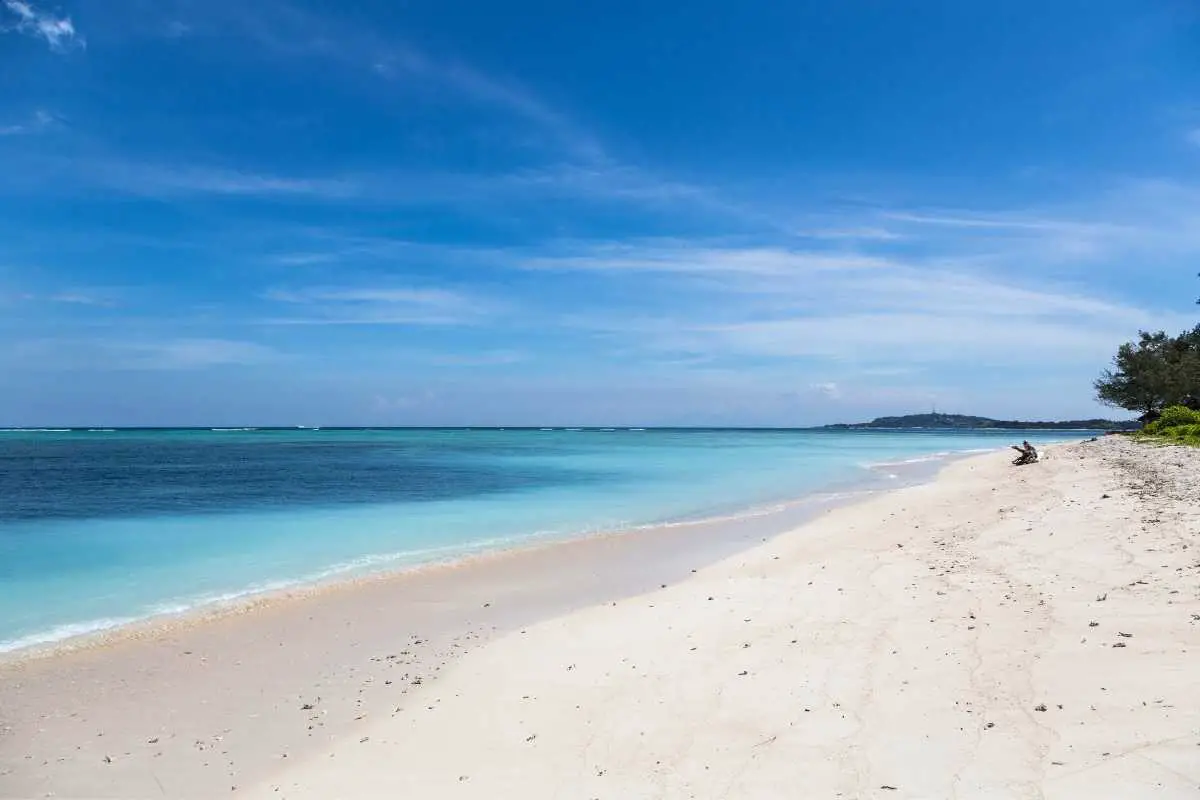 Where to stay: Anahata Tropical Villas!
Located in the northern part of the island, Anahata was the perfect pick for our trip. We had our own private pool and garden which was amazing! In the morning, we woke up to a delicious breakfast brought to us for the amazing staff which felt pretty luxurious. The breakfast was very complete: fruit, yogurt, crepes (!!), eggs, bread, butter, tea and coffee, they provide us with a menu at the check in, so we could choose what we wanted for the next morning.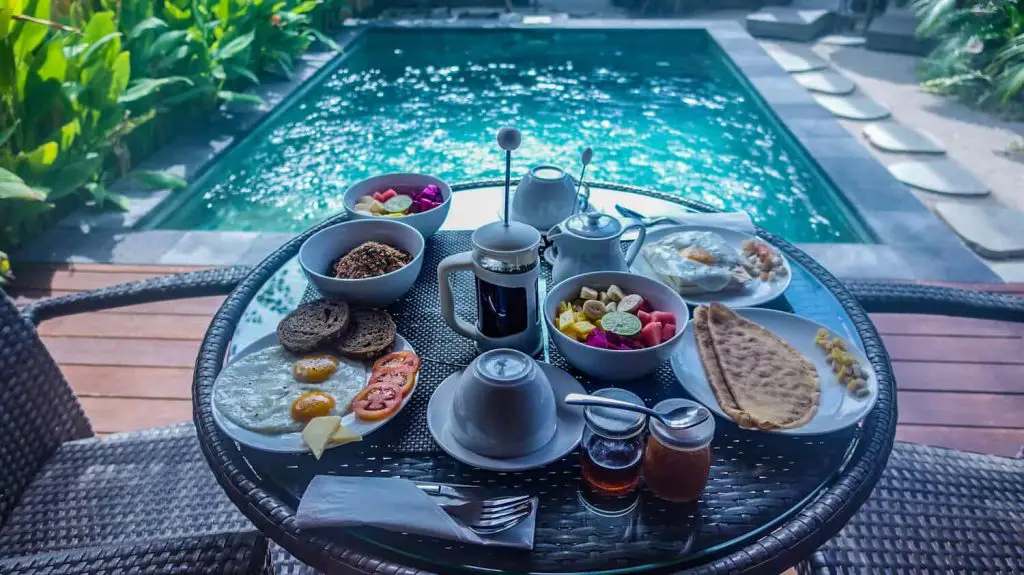 Having our own villa with private pool was definitely a luxurious feeling, and everything was very clean and perfectly decorated. We have to say, that we were amazed for all the details they pay attention to, like the two frontal lamps to use at night when you go for dinner, at first, we thought that maybe they wouldn't be necessary, but, ate the end, we were glad to have the lamps with us since the island, could be very dark at night. The amenities in the bathroom were such a nice touch, we had everything since luscious shampoo and soap to bamboo cotton buds and cotton pads. There is a minibar on the villa, right next to pool, pretty convenient when you are chilling and suddenly fancy a cold drink or quick snack. They gave us a couple of reusable bottles, so we could take them with us anywhere we went, everybody in Anahata has a strong commitment with the environment and to reduce the use of plastic!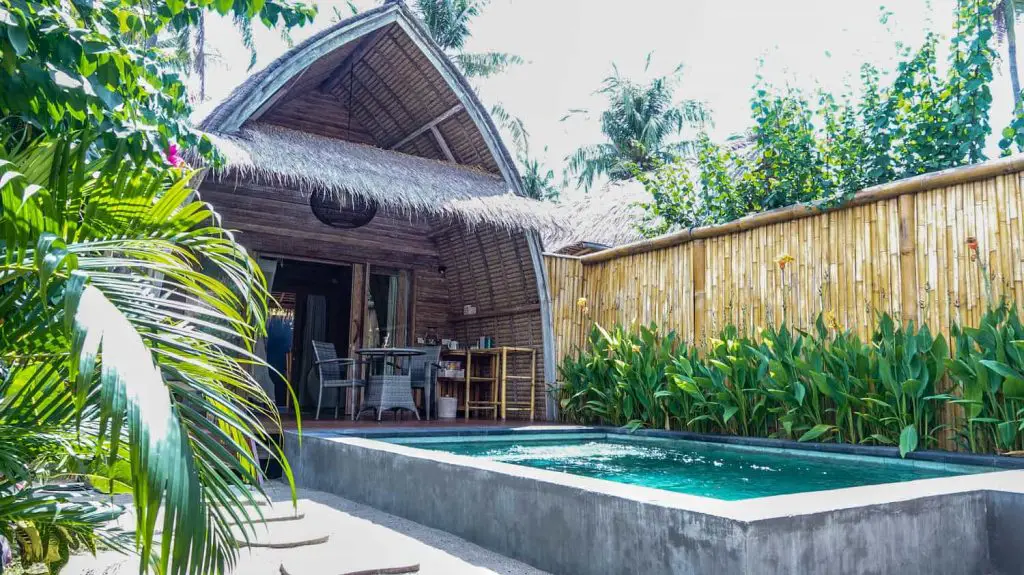 Be ready for the perfect night of sleep, since the villa could be as dark as you want, with the comfortable mattress and no noise at all, is the perfect place to rest and forget about everything and just dream.
The staff was amazing! Amir, who welcomed us when we arrived with fresh towels and cold water, was above and beyond in service! All the staff members were friendly and genuinely happy to assist us in anything we may need or ask, even when sometimes we just wanted to talk a little, they had that beautiful smile all the time! Do not worry about anything while staying at Anahata, since they will provide you with all that you may need: do you want the perfect restaurant for the perfect romantic dinner? They will know which one to recommend! Do you want a massage but you don't want to go out? The will book a massage for you in the privacy of your villa! The only thing you have to do, is ask!
Since we prefer to stay aside the crowds as I already mentioned, our vacation in Anahata was more than perfect! We had everything! But most important, they made us feel like we were at home! If you are planning to visit the gorgeous Gili Air, don't hesitate and book the most romantic vacation ever at Anahata, Rachel and Adeline (the owners) as well as all the team, will happily welcome you take good care of you and your special one!

What to do on Gili Air Island?
Stand up for Paddle Board!
Paddle board is not really hard and to be honest, how cool is it to be standing on a board moving around the island?  You can get to discover a special spot!
Diving
Originally we had planned diving on Gili, but sadly we end with not enough time for that, our trip was more a relaxation one. But you will find good Diving Centers on Gili Air that will take you out for a fun dive or if you have the time and will, why not start your Open Water course in Gili? The beautiful marine life is waiting for you, just remember to respect the ocean and all the creatures that live there: Sea turtles, sepias, colorful fishes, corals and more!
Ride a bike around the island
The cars are not allowed on Gili, you will find just horse carriages, bikes and an occasional scooter. At Anahata Tropical Villas, we had two bikes to explore around the island, just keep in mind that some roads can be very sandy and you may end up walking by your bike for a little while before you are able to ride again. If your hotel doesn't provide you with bikes, you can always rent them in every corner. This is the best way to go back and forth between your hotel, restaurant and the beach.
Snorkeling or an excursion on a Glass Bottom Boat
You can't go from Gili without snorkeling in the crystal clear water surrounding the island, we didn't have our mask, but luckily in Anahata Tropical Villas, they lend us a couple of masks, and we spend half-day snorkeling around.
Another way to discovering the amazing Gili underwater world is taking an excursion on a glass bottom boat. The guides will take you to the very best spots. But if you want to go into the water, you can watch everything through the glass bottom of the boat, don't miss this unique experience!
Shopping
This is not what you expected from such a small island, but you can find beautiful clothes, accessories, shoes and sandals as well as souvenirs or decoration stuff you can easily take home with you.

Watching the sun set
The best way to do it is looking for a nice beach club, restaurant or café in the east part of the island and just wait and enjoy the sunset, is well-know that the sunsets over the Gilis are breathtaking! Remember to grab a cold drink or a fresh coconut and enjoy the ocean as the sun disappears.
Gazing the stars
The night at Gili Air could be pretty dark. It is perfect for lying down on the beach or in the garden and look at the sky. We enjoyed the stars from the garden in our villa at Anahata Villas, right next to the pool, and it was magical – and romantic.

The best places to eat and drink
There are many restaurants, bars and beach clubs right on the beach where you can eat or drink until very late at night. Here are some of our favorite spots during our trip to this incredible little island
Pachamama Organic Cafe
In this small café, you can also find delicious organic food. For lunch and dinner this is a perfect place to eat!
Camilla Beach Club
This beautiful restaurant by the beach, offers you more than a stunning view, in their menu you can find delicious sushi, sea food in general as well as pasta and more!
The Mexican Kitchen
Truth to be told, is not 100% Mexican, but as a Mexican girl, I was really happy with their menu, they have Mexican inspired dishes, with a really good taste, also do not miss the margaritas!
Pockets & Pints
This is the best place to drink good beer (they have international options) and good food, even when is not by the beach, totally worth a visit.
Mama Pizza
The best pizza on the island, great location, great food, what else do you need? Keep in mind that Mama Pizza opens only for dinner time.
Legend Bar
Here is where the party happens, perfect beach club. Every Wednesday they have a DJ to cheer up the night. Any other night you can enjoy life music while watching the sunset, drinking a cocktail (or beer) and eating some good food.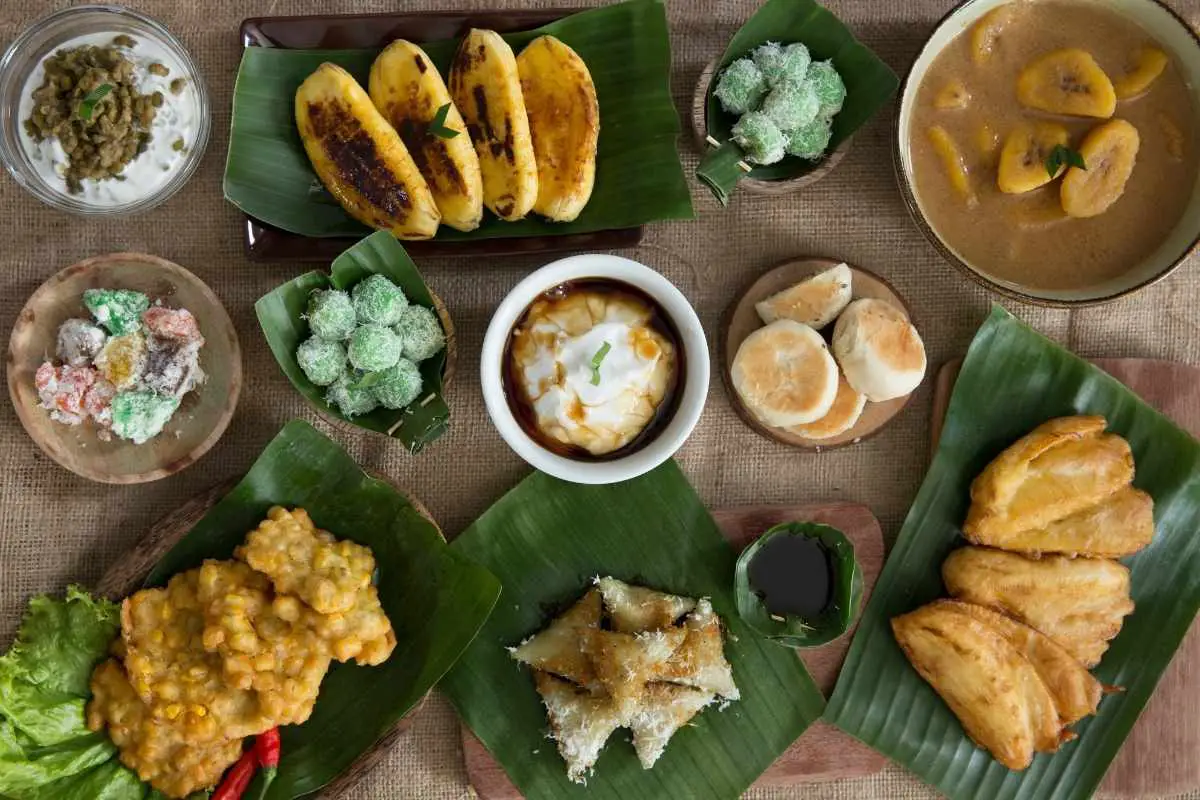 It is true that some people are still afraid to visit this part of Indonesia after the earthquake last August, but you have nothing to be afraid of: the boats are running, divers are diving, the sun is shining. Remember, the local community relies very much on tourism to support their economy, and there is every possible reason for you to visit and have a great time.
Please, support the Gili Island and Lombok, come to visit this magical island and enjoy.