Sofia Bulgaria : 25 Cool Things to do in town
Sofia Bulgaria FREE Travel Guide
Bulgaria's pleasingly laid-back capital is often overlooked by visitors heading straight to the coast or the ski resorts, but they're missing something special. Sofia is no grand metropolis, but it's a largely modern, young city, with a scattering of onion-domed churches, Ottoman mosques and stubborn Red Army monuments that lend an eclectic, exotic feel. Recent excavation work carried out during construction of the city's metro unveiled a treasure trove of Roman ruins from nearly 2000 years ago, when the city was called 'Serdica'.
Beside low prices there are a lot of cool things to do in Sofia and the tours you're able to attend are anything but boring and a lot of them are completely free.
Away from the buildings and boulevards, vast parks and manicured gardens offer a welcome respite, and the ski slopes and hiking trails of mighty Mt Vitosha are just a short bus ride from the centre. Home to many of Bulgaria's finest museums, galleries, restaurants and clubs, Sofia may persuade you to stick around and explore further.
In this guide, you will get a local insight of the best places to visit when you are in town.  Seeing these sights will not only show you the beautiful scenes that Sofia has to offer, but will also show you how the locals live on a daily basis, thus, being able to feel the warm hearts of the real Bulgarians.
The following places are some of the essential areas to visit while in Sofia.  Aside from sightseeing, the best places to visit for meals and nightlife are also included.
We hope you enjoy your trip to Sofia and that this guide will help you see a unique city from the eyes and perspective of a local.
WHERE TO STAY
During our trip to Sofia we stayed at the Sofia Hotel Balkan. Enjoying a privileged location in the heart of Sofia, next to Serdika Underground Station, the exclusive Sofia Hotel Balkan offers free access to the on-site casino, various dining options, a health club, a 24-hour business centre, and various shops. The location is great and right in the heart of the city so you can easily explore the surrounding area.
Click here to book the Hotel at the best rate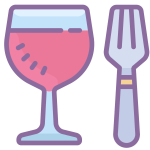 TIME FOR A MEAL
Dive into the local homemade specials
Address: Pod Lipite Tavern – UL, 1 Elin Pelin , MAP / FB / LINK
The name "Pod Lipite" means "Under the linden trees" and it's a place that has preserved its magic and the real taste of authentic Bulgarian cuisine for almost a century. One of the oldest restaurants in Sofia is a rustic pub, opened since 1926. Dishes and appetizers are prepared hearty, homemade from almost entirely grown in the farm of the restaurants. The staff brings fresh meat, vegetables, fruits and dairy products to the chefs and they use traditional recipes and cooking methods to make the dishes irresistible. Entering into the restaurants it feels like stepping into the past, with the stone walls, brick fireplace and wooden beams evoking a homely, countryside charm which erases all traces of busy modernity. Truly a top spot in Sofia, a meal at Pod Lipite is one to remember, not only for its original flavors but also for its unique atmosphere, history and style. Start off with a shot of rakia (Bulgarian brandy) and a salad and move on to the ample main courses. Book ahead – this restaurant is popular
Pageant of flavors and colors
Address: MoMa Bulgarian Food and Wine – Ul 28 Solunska, MAP / FB / LINK
MoMa is an update on the traditional taverns (mehana), that is serving typical Bulgarian food, such as grilled meat and meatballs. (kufte). Each room has its own spirit and charm, related with the images and activities traditionally inherent in the past Bulgarian girl and young woman – ears of corn, breads, baking in clay in the coals of the hearth, needlework, spinning, weaving carpets and rugs, rose picking, lazarouvane (It's a traditional day festival for young girls, who became woman during the last year. They decorate in a colorful and rich way their hairs, with flowers and ribbon wreaths, and walk around the village singing and dancing, in this way showing that they are ready to get married.) In the restaurant, you can try dishes made according to traditional recipes passed down from generation to generation. Among the specialties of the house are: great plateau grill cooked over coals and charcoal, chicken with vegetables and bacon on sword, roasted eggplant stuffed with vegetables and walnuts, pastry delight of roses and etc. Meals are served with selected wines of traditional varieties Bulgarian white and red wine.
Have lunch with the locals
Address: Motto– 18 Street Aksakov, MAP / FB / LINK
Through the day is a pleasant place to stop for a coffee, beer and homemade lemonade in the tree-covered back garden. By lunch – student's favorite place– being central, reasonably priced, Motto Club has tasty rotating menus that range from Bulgarian, Mexican, Italian and Asian. By night, a more raucous mood takes over, as stylish clubbers cram the bar for cocktails against a throbbing DJ beat. Except for a cocktail after work, Motto is the perfect place for a romantic date with a loved one, a cheerful evening with friends or just an opportunity to pampering yourself with a book and a nice glass of wine. Whatever your case, you will surely find the right culinary temptation with witch to surprise your senses. You can start with a strong vitamin spinach salad with pumpkin, parsnips, dried tomatoes, olives, Csaba and honey dressing and continue to lean duck fillet pan with asparagus, squash and mushrooms in wine sauce and maple syrup. For the colder days, there are unique chicken soup in an old traditional recipe that will recall the true homemade taste. The desserts are just eight in number, and even the most demanding will find at least one that will be a very good reason to forget the diet. One of the best is the combination of chocolate mousse and brownie with orange fillets in red sauce, served in an original way.
Beer- living spirit
Address: Ale House – 42 Street Hristo Belchev , MAP / FB / LINK
Every connoisseur of high-quality live beer needs to visit Ale House. The pub offers a unique opportunity to pour yourself alive beer, making beer drinking an exciting experience. Even with the entry you will notice the huge vessels fermentation of which live beer reaches your table in a special system of pipes and counter counts how much you poured amber elixir. In addition to this attraction and many other beers, the restaurant offers a number of well-aged malt whiskeys that charge more than 30 different brands and two types of limited Muscat brandies – cultural and canes, which are not available at other institutions or commercially. The Bulgarians know that in order to feel whole taste of good alcohol, its needed serious appetizer. International cuisine, Ale House offers absolutely any meat delicacies, including wild boar with cranberries, after which you crave to lick fingers and plate. The meat is always fresh and prepared a special recipe of the chef, whose sole purpose is to satisfy your every whim. And while you munch sweet, sweet, you can enjoy the colorful musical program every Friday and Saturday.
Italian island of pleasures
Address: Confetti – 4 Street Graf Ignatiev , MAP / FB / LINK
You can sit in the garden, nestled in one of the few romantic, but spacious courtyards in the center of Sofia. In the morning, if you hit the time between 9:00 and 11:30 you can have breakfast with healthy muesli with milk, honey, crusted biscuits and raspberries for luxury, but as a compliment get a cup of tea or coffee. Another option is to do it like an Englishman – with their traditional breakfast with bacon and eggs, and the absolute classic home fried slices.  They also have the best prepared tiger shrimps – their secret is that they are flamed with Pernod. And if you need more pleasures from the west you can try – plateau antipasti, collect Italian salami, cheese, dried tomatoes and caper and etc. As for the ice cream, that's the time you should choose the new sundae Fiore di Calla with pear and melon. The choice of ice cream is among 48 flavors and the ones that's a must are dark chocolate with gorgonzola, parmesan cheese and caramel with sea salt. Homemade ice cream on a stick are a real hit, and in the fact one of them is in the heart shape. The chocolate and vanilla tasted fresh from ice-cream maker, and that was just the star of your exploration.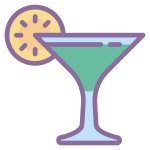 GRAB A DRINK
Enjoy the traditional drink, listening to a good music
Address: Raketa Rakia Bar – 17 BUL. Yanko Sakazov , MAP / FB / LINK
Unsurprisingly, this rakish communist-era retro bar has a huge selection of rakia on hand. Rakia is the celebrated national treasure of Bulgaria, this strong smooth liquor is a mush taste whilst in the country, and there is no better place to take a sip than in the thriving capital city. Centrally located Raketa Rakia Bar is not only a popular restaurant, serving a variety of local and international cuisines, but is also a lively bar offering the best collection of rakias in the city. With its quirky, trendy vibe, whilst being bright, airy and decidedly laid back. Visitors are advised to line their stomachs with some of the restaurant's tasty plates before becoming acquainted with rakia (some varieties of the spirit are 65% alcohol)
Try some new swing steps
Address: Swingin' Hall  – 8 Bul. Dragan Tsankov, MAP / FB / LINK
A Sofian institution proving immensely popular amongst locals, Swinging' Hall is a live music club and bar, boasting a vibrant and energetic atmosphere since 1995. Long-standing club offering an eclectic program of live music each night. The acts, ranging from jazz and blues to rock and folk pop, typically attract audiences of all ages. The establishment is dedicated to promoting local talent and providing a lively night out for its customers. Remaining true to its name, Swingin' hall hosts regular swing nights for dancers of all abilities, where you can practice some moves, meet new people and enjoy Sofia's nightlife. Relaxed and unpretentious with a quirky interior design, Swingin' Hall is a dynamic dance and music venue serving a number of international beers, wines and spirits. There is also an array of soft drinks and cocktails for thirsty non-drinkers. Here the media are respected – old televisions serve as tables, and newspapers are logged in as a wallpaper, painstakingly glued to the ceiling with decoupage technique. In every direction, you will find something interesting – some cool tool on the wall or the photos of great musicians. The
Cuban passions in Sofia
Address: Casa de Cuba – Lozenets, 1 Ul Tsvetna Gradina, MAP / FB / LINK
There is a place I Sofia, whose magic emanates from every sip unique cocktail, of every smile from a stranger, any dance step and every musical note. You will recognize it by its cocktail Mojito – because of its special ingredient – a drop of liquor "Angostura" – an authentic Cuban recipe. Cuban house going on for 10 years and in that time managed to become a home to its guests. Exactly how you feel when you get there – at home, among relatives. Even if you go alone, there is no way not to find people to communicate with. Maybe that's why the restaurant is particularly great attraction for foreigners. That's the place where you can meet all kinds of people. Their specials are the cocktails – they are made by authentic recipes for classic Cuban cocktails. These are the ingredients that probably didn't you suspected you want before you try of alcoholic potions in Casa de Cuba – even have more than 50 types of rum. The only proven recipe to hit the one you love has systematically visiting and tasting all. Only here you can eat typical Cuban sandwich "mojo". If you are a fan of tacos and salads, will also remain pleasantly sated. And best guard for last – cigars. That the place you can try the best Cuban cigars, elected from their own country, they are not imported.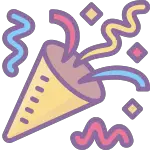 NIGHTIME FUN
Party all night long
Address: Yalta – 20 BUl. Tsar Osvoboditel, MAP / FB / LINK
Shake it with Sofia's trendy types, local and international DJ stars at this hip, hyper spot that's been going strong since 1959 – it was Bulgaria's first modern nightclub. The archly minimalist Yalta could lay claim to the title of best club in Eastern Europe. It's certainly the most respected in Bulgaria, and retains a high international profile. Regularly featuring highly in DJ Mag's world's top 100 clubs list, it represents all stands of electronic music, with a lean towards trance and house. This is reflected in the names of DJs that have played there over the years: Paul Oakenfold, Roger Sanchez, Sander Kleinenberg and Danny Tenaglia have all mounted the stage, as well as endless local stars. With three rooms and suitably trumping sound system, Yalta is definitely your club if dance is your thing.
Shake it in the true underground club
Address: Club Terminal 1 – 1 Street Angel Kanchev, MAP / FB  
Live music on two floors, with several adjoining bars, marks this as the center's best-known and most popular alternative music venue. Situated in the absolute center of the capital, which is the oldest and most beautiful part of town. There you can meet various representatives of modern subculture and have fun with different kinds of people. The music that you hear out is as diverse as the visitors of the club. On nights with acoustic rock to live performance by world-famous artists and parties with electronic music, Terminal 1 has something for every music fan. Friday night is reserved for local DJs until dawn will entertain with their special selection of iconic pieces. Spared over the two floors, Terminal 1 can accommodate up to 700 people. The three bars, not only promise quick service without annoying queues, but certainly have everything you drink. The club is open every Thursday, Friday and Saturday from nine in the evening and although working time is six in the morning, often its stays open till the sunrise.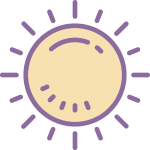 THAT'S A BEAUTIFUL SIGHT!
Watch the sunset with the taste of good wine
Address: Restaurant Tavan – 98 Bul Bulgaria, MAP / FB / LINK
You can have your lunch or dinner and have the whole city in front of you. The restaurant "Tavan" offers 360-degree views of Sofia from 12th floor. The restaurant offers a real American beef steaks, burgers, Italian Fiorentini and classical Bulgarian grill. The restaurant combines the comfort and warmth of a real Bulgarian restaurant. All this beauty is raised 50 meters above Sofia and immersed in the fresh air of Vitosha. The menu offers a variety of salads, appetizers, pasta original, high quality meat, fresh fish and seafood. A warm summer nights you will be able to cool off with fine wines on the restaurant terrace.
See the world from above
Address: Kopitoto – Vitosh Mountain TV Tower, MAP   / LINK
I have to admit that getting to this place is quite hard nowadays. There used to be a very convenient cabin lift (actually this was the first cabin lift in Bulgaria, built in 1962) but it broke down in 1992 and since then the easiest way to reach Kopitoto area is by car. But the view that the area around the abandoned top station of the lift offers is all worth it. You get the whole city of Sofia spread under your feet. If that's not enough one can even take a peek at the nearby city of Pernik. During the day, a picnic may not be a bad idea. It's quite interesting to see the view at night. You can enjoy the sunset there, because every one of a hundred thousand cities around the world had its own special sunset and its worth to see the sun go down.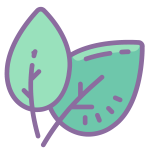 A LITTLE BIT OF NATURE
Awake the kid in you and see some wild animals
Address: Sofia Zoo – 1 Street Srebarna , MAP / FB / LINK
The capital's Zoo was found in the beginning of 1888 and is a great place for spending your time with your children. Initially, the zoo was located in the park of the former royal palace, with the primary attraction being a Eurasian Black Vulture caught in Bulgaria and exhibited in a cage in the garden. Now there is a large variety of species in the Sofia Zoo, including many mammals, birds, reptiles and insects. Among the most popular species are the black panther, the tigers, the hippopotamus, the lama, the monkeys, the Leopard Gecko and the Yellow Anaconda. The most interesting place in the Zoo is the contact zone – a place where the visitors can establish direct and immediate contact with tame and non-dangerous animals. There children and adults can touch, pet and even feed with proper food animals such as goats, ponies, rabbits, ducks and geese not through grating and nets. Benches provide a place for rest and information signs about the animal species living there and beautiful and entertaining boards for the children make the contact with the animals even more interesting and educational.
Lazy afternoon at the flower garden
Address: University Botanical Garden – 49 Street Moscovska, MAP / FB / LINK
This dream-place is hidden right in the city center. the entrance is through a small flower shop and you will appear in the halls of the garden. The Botanic Garden has an open garden and a glasshouse filled with palms and cacti, a rose garden and various trees and flowers labelled in Bulgarian and Latin. Entering the framed areas really feels like being in a jungle. The rich collection of the garden includes about 1500 species some of which are ferns, palms, orchids, peonies, clematises, roses. There is also a botanical shop outside in which you can buy saplings from the venerable oak or seeds from the ginkgo and exotic plants. The University Botanical Garden was established by Stefan Georgiev (the first Bulgarian professor of Botanic) in 1892. On the inauguration, an oak tree has been planted and Tsar Ferdinand put a golden coin in its roots. At the present day, the tree is more than 100 years old and you can see it from every point of the garden. By visiting the Sofia University Botanical Garden, take some time to see the venerable ginkgo tree that represents the vegetation from the Palaeozoic Era – the ginkgo tree is a holy tree in its country of origin China, and it is especially beautiful when its leaves are colored in bright yellow.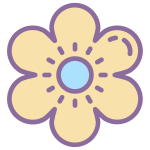 PARKS
Enjoy a lovely day in the Park
Address: Borisova Garden Park – 1164 Sofia, Bulgaria, MAP / FB / LINK
The bright lights, tall buildings and bustling streets of Sofia can occasionally make it seem like a concrete jungle; take a trip to Borislova Gradina Park for some fresh air and tranquility in the city center. Constructed in 1884 and named after Boris III of Bulgaria, the park is divided into three parts. The park is filled with countless statues and flowerbeds and is a relaxing place for a stroll. It's a vast place, and is home to the Vasil Levski Stadium and CSKA Stadium, as well as several cafes and children's play areas. For history and architecture lovers, the park is also home to the Borisova Gradina TV Tower, an impressive 14 story building which served as the headquarters for the first Bulgarian National Television broadcasts in 1959.
Escape from the city noise
Address: Kambanite Park – 1756 Sofia, Bulgaria , MAP / FB / LINK
Situated just outside of the center of Sofia, at the foot of the stunning Vitosha mountain, Kambanite is a peaceful park complex with an interesting past. Over thirty years ago UNESCO declared 1979 to be the 'International Year of the Child', a movement initiated to highlight the suffering of children worldwide. The Kambanite Park in Sofia was thus created in response to this initiative. Containing 68 bells, each representing a separate country, the park aimed to unite children from all over the world, and it became the site for the 'Banner of Peace' International Children's Assembly. Today this is an excellent place for visitors to explore and enjoy the symbolic landscaping and architecture.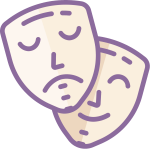 LET'S GET CULTURAL
Explore the symbol of the city
Address: The National Palace of Culture – 1 Bulevard Bulgaria, MAP / FB / LINK
The National Palace of Culture abbreviated in Bulgarian as NDK is the largest multifunctional congress, conference, convention and exhibition center in Southeastern Europe. This enormous landmark was built in 1981 in celebration of the 1300th anniversary of the Bulgarian state. It's a hexagon shape and a mass of concrete & glass. Nowadays the building and the surrounding gardens act as an interesting example of the socialist architecture of the past, with its sleek and minimalistic aesthetic, harsh geometric lines and imposing size all contributing to its historical artistic significance. As Europe's largest conference center the palace plays host to a number of compelling events, from art exhibitions to musical concerts, meaning that visitors can be sure to catch something interesting during their visit. Thousands of exhibitions and shows are showcased here all year round. And while you're at NDK, you should visit the restaurant "Sky Plaza", located on the eighth floor. It will offer stunning views of Sofia. From here the town is seen as the palm, you gaze touching all the sights. The restaurant offers excellent service, great food and luxurious surroundings.
Feel the peace
Address: St. Alexander Nevsky Cathedral – Pl. Alexander Nevski , MAP / FB / LINK
It's not only one of the world's largest Eastern Orthodox Cathedrals, it's a giant war memorial: St. Alexander Nevsky Cathedral, built in the early twentieth century, is dedicated to the 200,000 soldiers who died during the Russo-Turkish War (1877-1878). It has become a symbol of Sofia; its gold dome a 45-meter-high beacon shining across the city's skyline.  Have a nosey at the Italian marble, Brazilian onyx and gold religious inscriptions adorning the walls of the church's interior. In fact, the cathedral is a showcase of fine craftsmanship from across Europe – the lights were made in Munich, the gates in Vienna and the mosaics were shipped in from Venice. If you've got enough puff then try climbing the 53-meter bell tower. It is a peaceful and magnificien place in which to spend a few quet moments in the city. Spacious tranquil and luxuriously ornamented on the inside, visitors can spend hours exploring the majestic and profilic ancestry that make this cathedral so symbolic.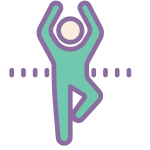 DON'T BE LAZY
Go ice skating in the biggest open air ice rink on the Balkans
Address: Ariana lake – on the entrance of Borisova Garden near Orlov bridge, MAP / FB / LINK
There are some great ice skating rinks in the center of the city. Whether you want to take the kids, or just be the kid yourself, its fantastic way to spend a winter afternoon. Every year the Ariana lake in the Borisova Garden, becomes the biggest open air ice rink on the Balkans. It's bold to say "open air" because it's wrapped in fabric on all sides, however the idea is still pretty interesting. It is located in a central and very accessible place in Sofia so it's the perfect spot for a fun hour or two with friends. The ice rink opens sometime during December until March/April. In the summer the ice is gone and the Ariana lake is filled with water again where you can still enjoy it by renting a water wheel or a boat. You can also find a synthetic ice rink open in Paradise Mall.
Go ski or hike in Vitosha mountain
Address: Vitosha mountain – 2346 Vitosha, Bulgaria
If you're looking for a cheap place to get some snow this winter then consider Sofia. South of the city you'll find Vitosha Mountain, a national park and terrific snow resort. Vitosha's six slopes are suitable for all ability levels and the ski school has over 40 instructors who speak a range of international languages. There's both ski schools for kids and serious runs for seasoned skiers. You can also rent all the equipment you need from the ski center at Aleko. The highest point, known as Black Peak, is 2290m above sea level. Sofia is just 10km away and a gondola gives direct access from Simeonovo suburb – the ride offers stunning views over the city. But Vitosha is also a great spot for summer trekking – it's  an attractive destination for nature lovers. In summer, you can embark on an entertaining trek up to the highest peak Cherni Vrah (2290 m) or to the stone river of the Golden Bridges (Zlatnite mostove).
How to get to Vitosha Mountain from Sofia: Catch the metro from Serdnika to Sofia Business Park. From here, catch a cab to the lower station of the cable car going up Vitosha. Once you arrive at this station on the cable car, you can choose from the routes across the mountain. Tickets: The mountain is free to walk on, the transport there should cost around 10BGN. Or find cheap car hire in Sofia so you can get in and out easily and explore the natural areas surrounding the city.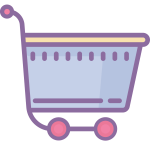 SHOPPING TIME
Get lost at the biggest shopping center on the Balkans
Address: Paradise Center – 100 Bul Cherni vruh , MAP / FB / LINK
Paradise Center in Sofia, Bulgaria is the largest mall in Bulgaria and the Balkans based on gross leasable area. Paradise Center has four zones in terms of interior design – the boulevard, the canyon, the terrace and the garden differentiating from each other with diverse concept and style. The core of the project is a natural Garden with two waterfalls and a lake with a bridge. Located in the central atrium, the garden is illuminated with natural light. The panoramic elevator there connects the ground level with the other floors. The Boulevard in Paradise Center is in the form of a high street with a sidewalks, trees, small and large fashion stores, banks, pharmacies, jewelry and gift stores. The Canyon and the Terrace employ their own specific architectures. The second floor is the entertainment floor. A multiplex with 14 halls of the international brand Cinema City International an ice rink and four restaurants with panoramic terraces together with a fast food area. The last, third floor, accommodates a fitness, SPA center, squash and tennis halls. Some restaurants and bars are placed there. Тhere is a theme park on the roof terrace.
Shop like a local
Address: Central Hali Market – 25 Bul Maria Luisa, MAP /   LINK
Open since 1911, the Central Sofia Market Hall, it has three floors and it is very organized and clean. This is where you could buy everything from jewelry, accessories, leather goods, to food, cosmetics, clothing, and other stuff. There is a traditional fast food restaurant located at the basement. If you want to try out some Bulgarian food, this is a great place to start with its affordable and delicious fare. The center also holds a pharmacy, post office, bank and ATMs. The building in itself is a work of art. It is designed by Naum Torbov and combines a neo-Renaissance style with neo-Baroque and a touch of neo-Byzantine features.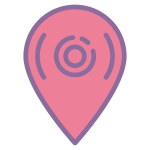 DAY TRIP
Dive into Bulgarian history
Address: Rila Monastery – 2643 Sofia, Bulgaria, MAP / FB / LINK
Rila Monastery is the most gorgeous, peaceful and authentic place in Bulgaria. It is situated in 1147 meters' altitude in the highest mountain in Bulgaria and the Balkans – Rila (Musala – 2925m.) It's one of the 9 UNESCO World Heritage Sites in Bulgaria, designated in 1983. Rila Monastery is founded in the 10th century by the hermit St. Ivan of Rila. He actually lived in a cave without any material possessions not far from the monastery's location. His students built the complex when they came to the mountains to receive their education. The monastery is depicted on the reverse of the 1 lev banknote from 1999. The Rila Monastery preserved the Bulgarian language and culture in the ages of Ottoman rule. The church has five domes, three altars and two side chapels. The gold-plated iconostasis is one of the most precious items inside the church. It is famous for its wood-carving, which took five years to be created by 4 handicraftsmen. The church treasures many valuable icons, dating from the 14th to the 19th century. The main church "The Nativity if the Virgin" is covered inside and out by lots of paintings and frescos which show Biblical stories. The monastery has 24-meter stone walls which forms irregular pentagon. IT has 2 iron gates and stunning architecture – covered wooden stairs, carved verandas, arches and colonnades. The monastic apartments are about 300 – there are 110 monk's cells, over 30 drawing-rooms, a big dining-room, a hospital, a sexton-room with library, four big floor-chapels, lots of warehouses and kitchens, the rooms of door-keepers are an arrest for the guilty people.
How to get to Rila Monastery: 
By train: Take the train from Sofia Central Train Station to Dupnitsa. Then from Dupnitsa take the bus directly to Rila Monastery at 6:40 am or 14:15. The bus back to Dupnitsa is at 09:00 am, 15:00 and 17:00h. Then take the train back to Sofia. Bulgarian State Railways website: bdz.bg/index-en.php
By bus: Take the bus from Sofia, bus station "Ovcha kupel" (not Central Bus Station) directly to Rila Monastery every day at 10:20 am. The bus from Rila Monastery to Sofia is at 15:00 h.
By car: If you rent a car take the route Sofia-Kulata. Exit the road in Kocherinovo village. There are 30 km to the monastery from there.
Daily shuttle to Rila Monastery: One of the most convenient ways to get from Sofia to Rila Monastery is with the daily Rila Shuttle service. It departures every day at 9:30 from Sofia and arrives at 11:30 at Rila Monastery. With DISCOUNT CODE TravBuzz15 you get 2 EUR off the price. Use the code and book here: http://www.rilashuttle.com/rila-monastery/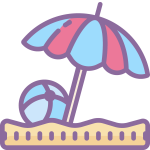 ENTERTAINMENT
Spend an evening at the theatre and enjoy a unique performance
Address: Puppet Theatre – 16 Street Gurko, MAP / FB / LINK
The puppet theater in Sofia is something not only world-renowned but completely unique. They have performances of old favorites like Hans Christian Anderson alongside the best of Bulgarian stories and fairytales. It's certainly an original experience. One of the city's premier cultural activities, this talented troop have been pulling the strings for over 60 years and have a wide repertoire – take the kids to see an enchanting performance of Snow White or The Three Little Pigs, while adults will be enthralled by their adaptation of Shakespeare's. The Tempest. Be sure to check the theatre's calendar before you fly to make sure you can squeeze in a show.
Try to escape a room for one hour
Address: Game Castle – Bul Simeonovsko shose and Street Buinovsko zhdrelo, MAP / FB / LINK
If you are a geeky traveler who loves riddles and puzzles, then head to one of the 50+ escape rooms in Sofia. If you haven't been to an escape room before, you will really love it. An escape room is an indoor 'real life' game where you are locked inside a room full of puzzles and have to solve them to get out. It's perfect for teams of 4-6 people and can be a family challenge or a team building event for you and your colleagues. The game lasts for an hour and the adrenaline rush is unbelievable. I recommend the Game Castle – The Collector –  is actually a place with one real-life escape room, team building space, board games, social games, pool area and a bar. A place where you can easily spend a full day and go back for more. The Collector escape room in the Castle is probably the highest tech entertaining challenge and the story behind it is very interesting. What makes this escape room unique and special is that you don't just go there, enter and escape a room. There are plenty of other things to do – it has many top-rated board games and you can spend hours playing after you escape the room. But probably the most interesting activity you can experience there is playing social games. These are games with simple rules, but include communication among the players such as negotiating, bluffing, barging, role playing, challenging and combination of all the above. On top of all that, the Game Castle has a pool area, where you can spend a nice long day during the hot summer.