7 Amazing Things to do in Porto
Porto is Portugal's second largest city and is built into the surrounding hillside cliffs, overlooking the Douro River.  Picturesque and charismatic, with an endless supply of treasures waiting to be discovered by the avid traveler, the city is best explored on foot.  The city is one of Western Europe's best kept secrets and is filled with history, monuments, and a thriving, cosmopolitan downtown area.   With everything that Porto has to offer, this charming city is well worth a visit.
There is plenty to do in Porto, whether you enjoy food and wine, parties, shopping, history, architecture or music.  It seems that around every corner, a postcard is waiting to be photographed and the locals are always looking out their windows enjoying their splendid views.  There is a little something for everyone, and the city's historical beauty will make you feel in an authentic medieval movie.
The following places are some of the essential areas to visit while in Porto.  Aside from sightseeing, the best places to visit for meals and nightlife are also included.
1) Explore the region in a Campervan
INFO: The Nomad Farm Vans– Porto Airport, Site
Porto is a truly amazing city and has a lot of history and unique sights but if you are passionate about Nature and exploring less touristic spots we highly recommend to rent a campervan and explore the north of Portugal. Braga, Guimarães, Esposende, Viana do Castelo, Geres, Ponte do Lima and many other towns and villages in the region are stunning and way less visited than the city center of Porto. You can get a van delivered to you in Porto town or right outside of theairport. You can check all the details to rent a campervan in Porto here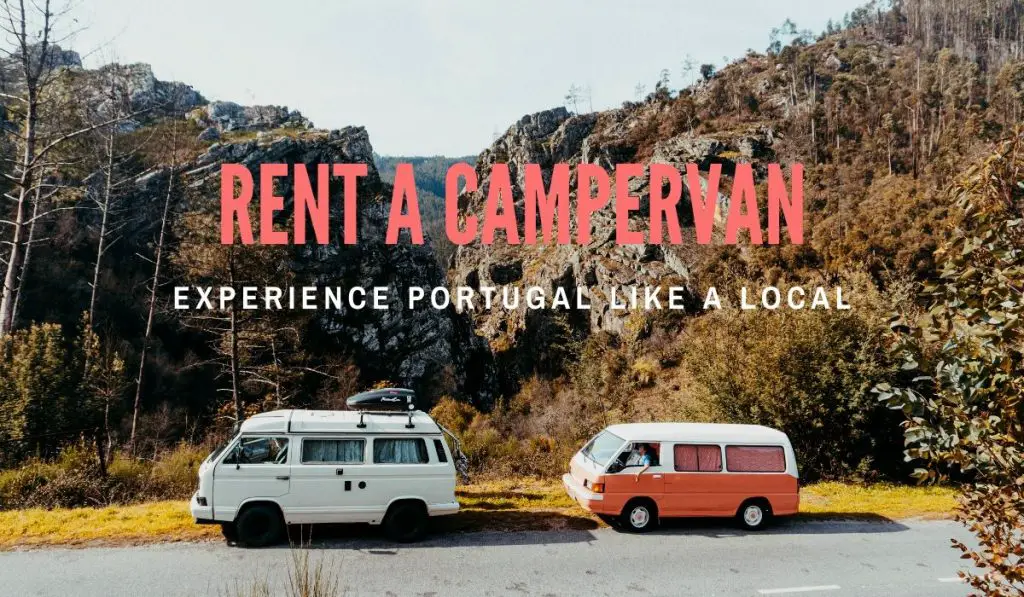 2) Buy Some Fresh Fruit at a Local Market
INFO: Mercado do Bolhão– Rua Sá da Bandeira, Porto, Site, Facebook, MAP
Bolhão Market is one of the most famous and important markets in Porto.  The market has existed since 1914 and is located in a shopping area with good access right in the heart of old town.  Shopping at the market is to live like a local, where one meets friendly, hospitable, and welcoming shop owners who act like they have known you for years.  Mercado do Bolhão has an array of products, which includes: fresh fruit and vegetables, fishmongers, butchers, florists, clothing shops, a cafeteria and many other types of stores.  Although the market is a bit ragged, visiting the market allows you to see how locals live and gives you the chance to take a little bit of the city's spirit with you.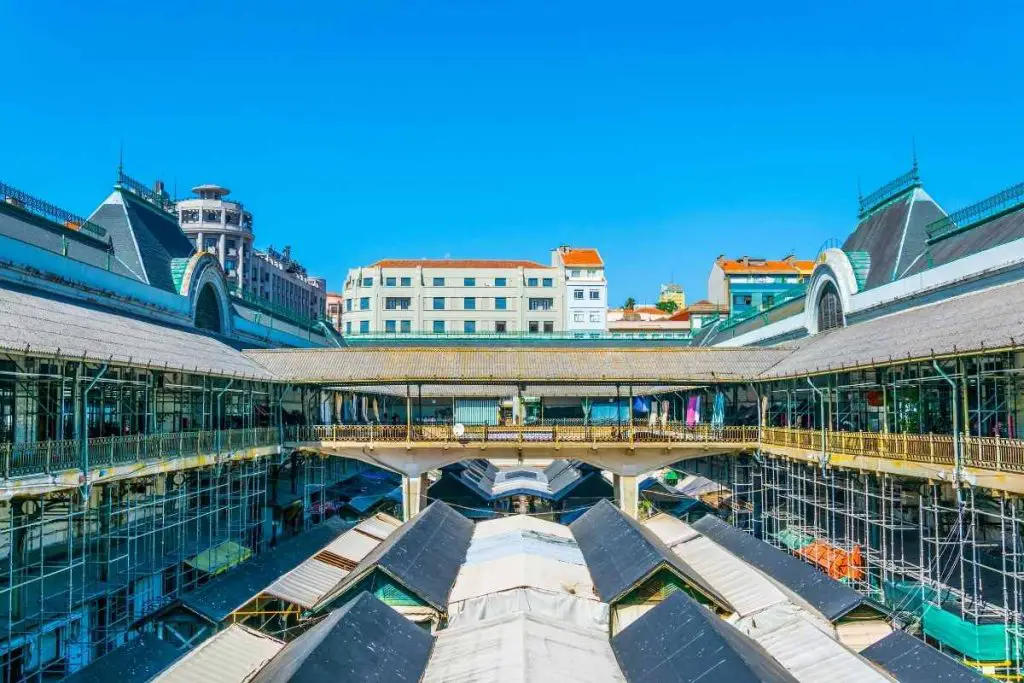 3) Wander Around the Biggest Flea Market in Town
INFO: Feira da Vandoma–  Alameda das Fontainhas, Porto, Every Saturday Morning, MAP
Wake up early and take a stroll through Vandoma.  With colorful blankets lined down the street, you will find an indescribable variety of seemingly useless objects, once part of someone's history.
Vandoma, however, is more than a traditional street market and second-hand objects.  It is an encounter with the past and a real dose of inspiration for those seeking to counter the trend of shopping in large malls.  The secret to making the best deals is to arrive at dawn and to always negotiate the price!
For the curious, but less adventurous, shoppers who are looking for second (or third) hand items, a simple walk down the street seems to be reason enough to visit the eastern part of the city and enjoy the privileged views of the Douro River.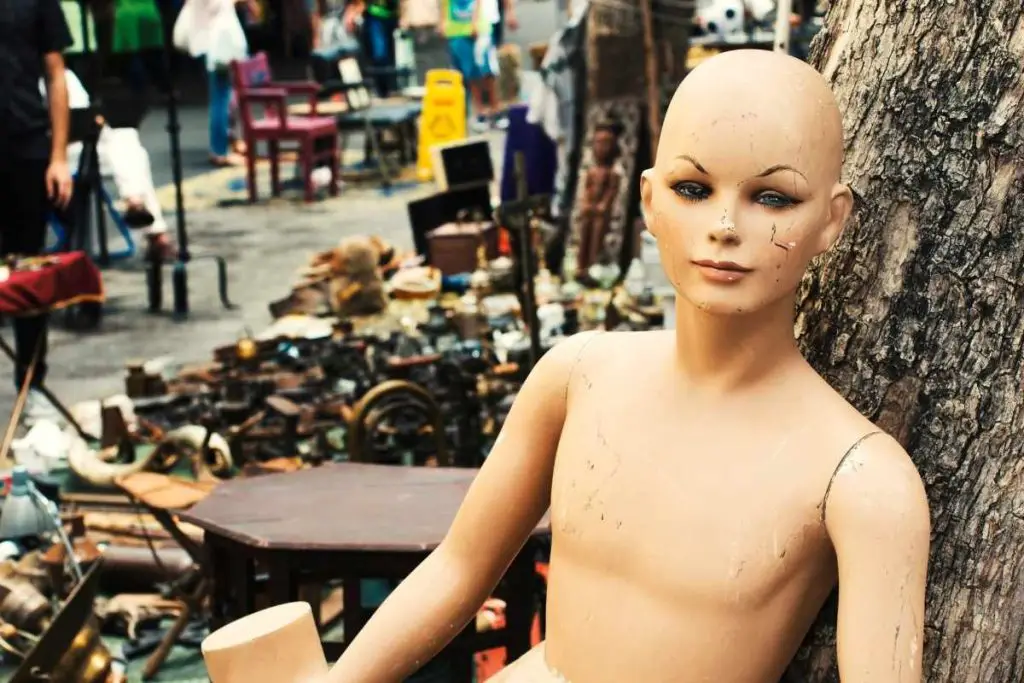 4) Find the Supernatural…at the Beach!
INFO: Miramar Beach– Rua de Miramar, Vila Nova de Gaia, Site, Facebook, MAP
Miramar Beach is considered one of the most beautiful beaches in Europe and one of the best beaches in the north of Portugal.  This beach is close to Senhor da Pedra beach and near a chapel of the same name.  With a long and sandy shoreline, this beach is great for both swimmers and for those who just want to relax on the sand.  There is also a long wooden walkway where one can take an easy walk or run.
Due to the proximity of the Chapel of Senhor da Pedra, people say that this beach is a great place for witchcraft sessions.  People come here to at dawn to conduct witchcraft and tell supernatural stories.  Aside from the witchcraft, Miramar Beach is also the perfect place to see a stunning and unforgettable sunset, where it can be enjoyed from either the sand or from one of the great  beachfront bars or restaurants.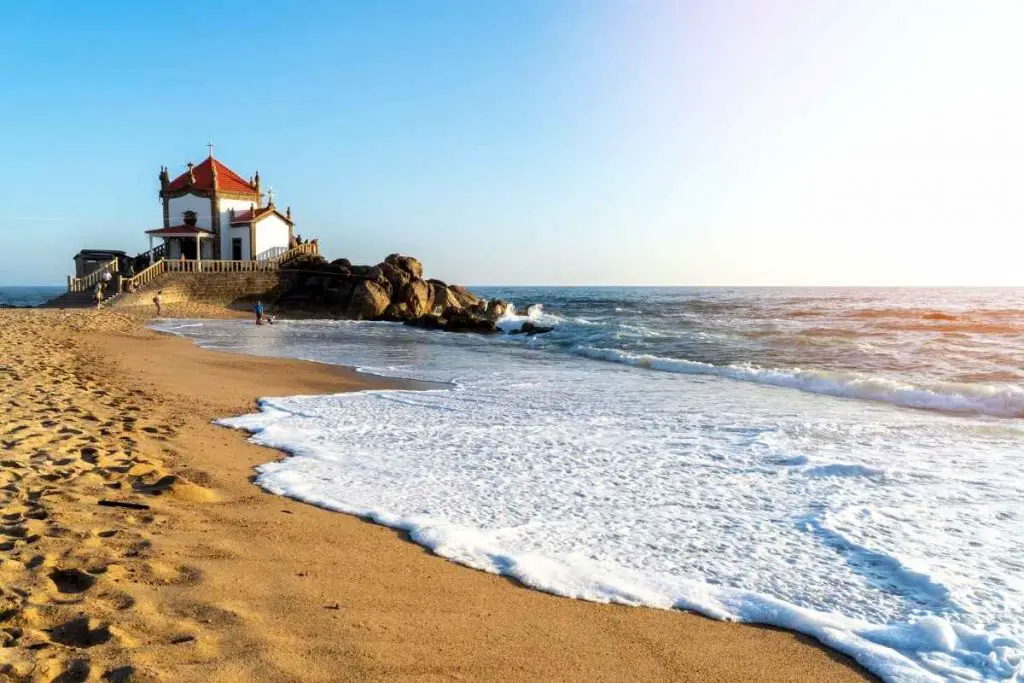 5) Fly Up High in an Aerial Tour Over the Douro Region
INFO: Helitours, Alameda Basilio Teles, Site, MAP
After walking and biking around Porto, it's time to fly!  Sightseeing with helicopter is a bold and daring way of getting a different and remarkable perspective of the city.  For the fearless, choose one of the regular tours over the city and its beaches, where the pilot is your tour guide.  For those who would like to plan their own tour, another option is to order a special service of flight time rental, where the passenger gets to decide the flight plan.
If you are willing to spend a little extra for an even more unforgettable experience, there is a gourmet meal package offered.  This 'air cruise,' so to speak, covers the six bridges on the Douro River, exhilarating moments, and extraordinary memories.
Take off from the helipad, midway between Ponte da Arrábida and Jardins do Palácio de Cristal.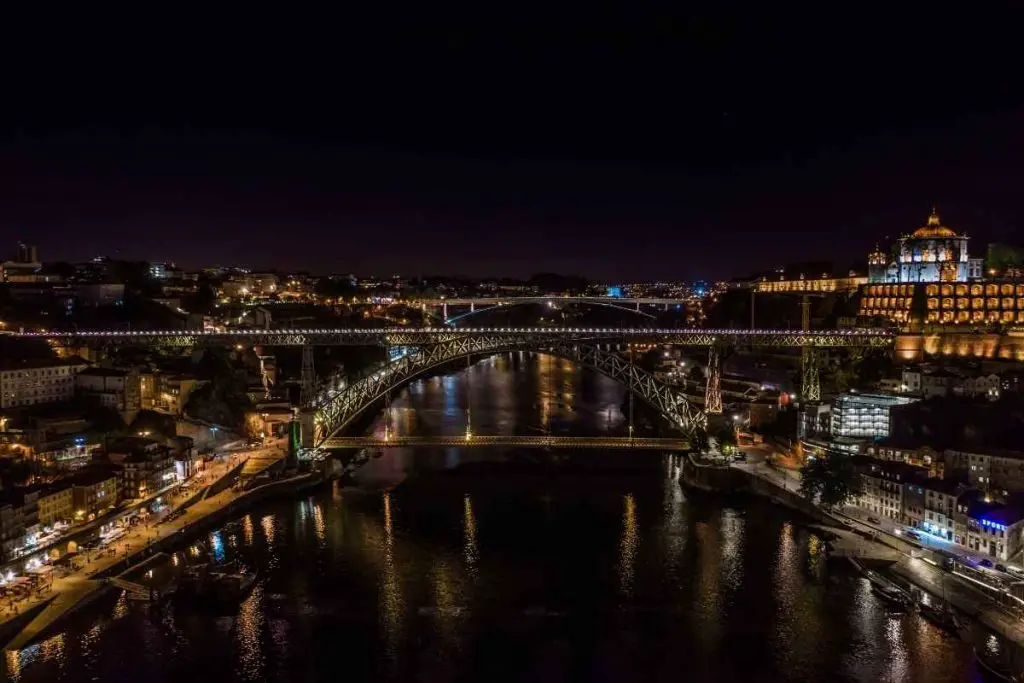 6) Have a Drink in a Former Bookshop
INFO: Candelabro: Rua da Conceição, 3, Porto, Site, Facebook, MAP
Candelabro is a Parisian styled bar that is known for its great quality of wine, beer, and signature shots.  This bar was originally a secondhand bookshop that was owned by the previous generation.  With the unique secondhand and homey feel the former bookshop gives, it is no wonder this place is always crowded.  Candelabro is an excellent first stop for a night out on the town.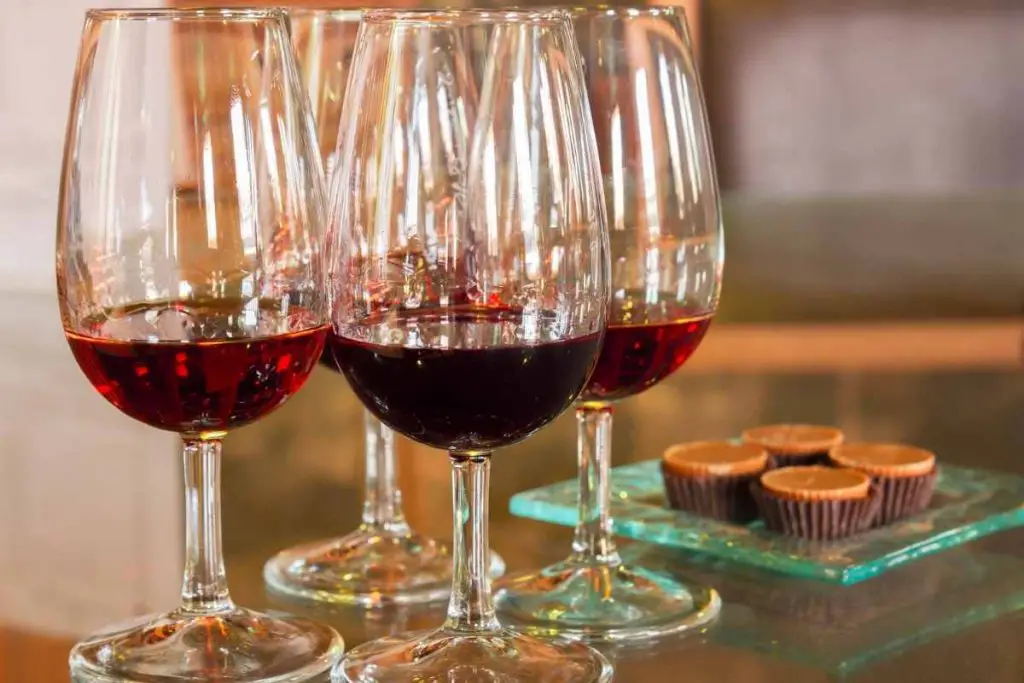 7) Have a Drink at the Nightlife Trendy Spot
INFO: Rua de Galerias de Paris, Porto, Facebook, MAP
If you really want to experience the true nightlife of Porto, you have to start your night on Galerias de Paris Street.  Galerias de Paris is a street near the Clérigos Tower, in the downtown area, where, instead of being in a bar all night, here, you can talk and drink outdoors, explore some of the many bars, and taste their best drinks!  If you are a fan of Gin, you cannot miss The Gin House, found on the parallel street(Rua Candido dos Reis).  On Galerias de Paris, you can find people outdoors enjoying their nightly drinks and catching up with friends in both the summer and winter.  One of the best things about this street, however, is the many different musical styles that is offered, for example, 80's music, Brazilian music, and alternative music. If you prefer to stay up late and dance the night away, there are a few bars that turn into dance clubs, some including: More Club, We Love Porto, Rendez Vous, and Plano B.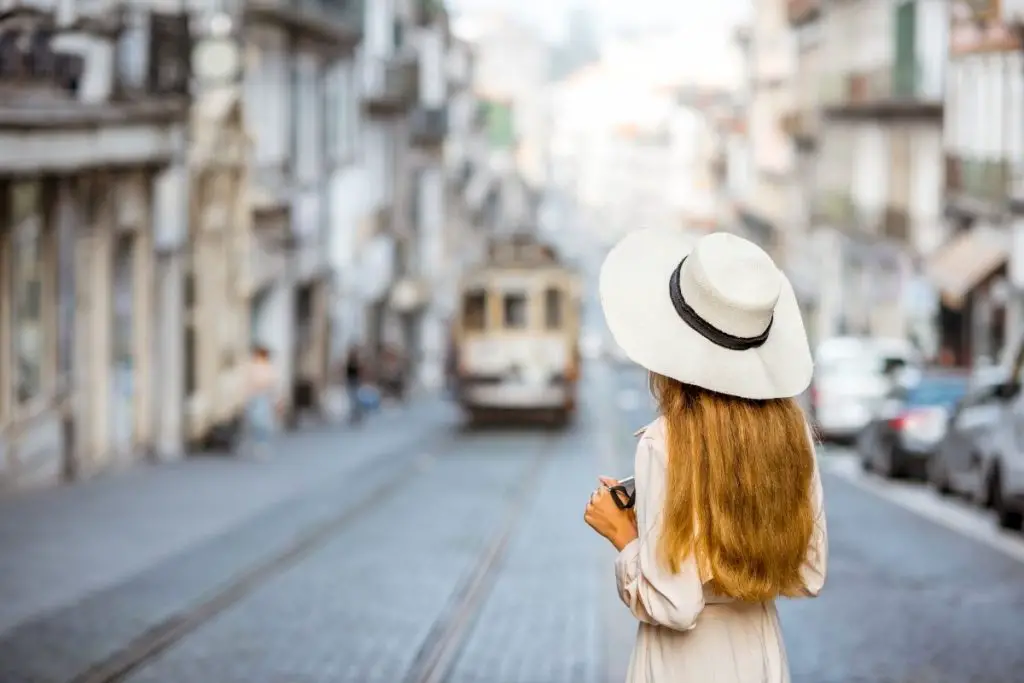 If you are heading to Porto anytime soon get your Local's Guide here.
We selected 55 places we consider that are some of the essential areas to visit while in Porto. Aside from sightseeing, the best places to visit for meals and nightlife are also included.
We hope you enjoy your trip to Porto and that this book will help you see this unique destination from the eyes and perspective of a local.