Cluj Napoca Things to do : Free Travel Guide
25 Things to do in Cluj Napoca Romania
After living for one year in Romania I felt in love with the country. I have never been to Romania before my Erasmus experience and living ther for one year was one of the most life changing experiences of my life and a point that lead to me being so passionate about traveling. Cluj Napoca was one of the 3 Romanian cities I have enjoyed the most and where I had a truly amazing time. The guide bellow contains the highlights from my friend Andreea that was born and raised in Cluj and has been living there for the last 28 years.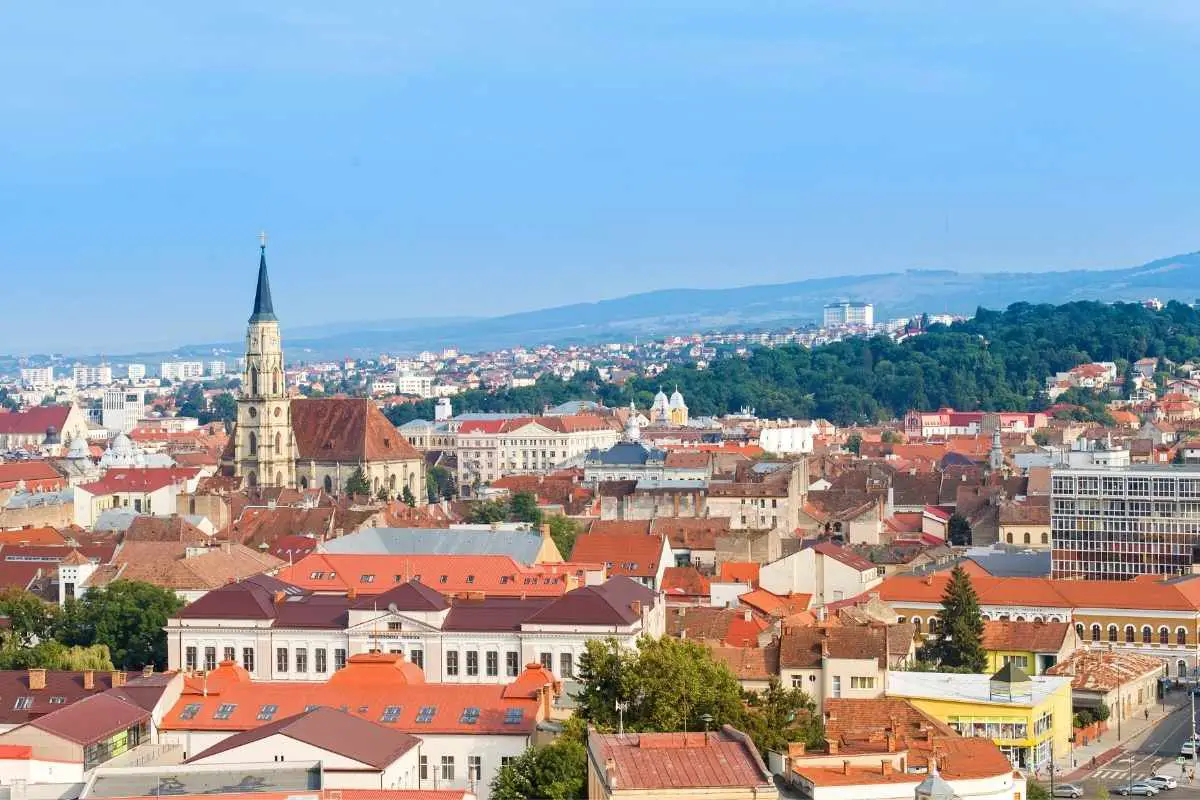 Hope you enjoy the tips and have a truly amazing time in Cluj.

TIME FOR A MEAL : FOOD
Delight your senses with traditional Cuisine
Address: Roata – Strada Alexandru Ciurea 6 , MAP/ FB / LINK
After a walk in Central Park don't forget to delight yourself with some traditional Romanian food at Roata – a place near the park. If you want to catch a glimpse of the traditional cuisine make sure you will order "sarmalute" and "mamaliguta", it's a delicious dish. When you first come to the restaurant you will be greeted by the warmest staff with a traditional drink called "visinata". The restaurant is decorated with a lot of specific Romanian things. While you're there you can ask the staff about them so you will also learn new things about Romanian culture. The whole setting is lovely and the atmosphere is very relaxing.
Pamper yourself with a delicious brunch
Address: Matei Corvin – Bistro Viena, 400000, Strada Matei Corvin 3 , MAP/ FB
Named after a Hungarian king, "Matei Corvin" will for sure make you feel like one with its dishes. With its antique look this cozy, centrally – located restaurant will give you a warm feeling. The menu is also adopted for vegetarians so no matter your tastes you will find something to eat here! Ask for the day's specialties and the goulash – it's an amazing dish! The sizes are pretty big and delicious. They also have a big variety of Romanian wines; make sure you will check them out. You can ask the waiter for recommendations. The staff is very friendly.
Nothing like a homemade dessert
Address: Baracca– Strada Napoca 8A, Cluj-Napoca, Romania , MAP/ FB / LINK
A homemade dessert can bring back a lot of memories. Maybe it will make you remember the time your mom cooked something good for you when you were a child, or maybe it will bring back that time when you made a dessert for someone special to you. Either way, it was a dessert made with love. Baracca is the perfect place if you're looking for something that will not only satisfy your hunger but it will also make you feel like you found a small piece of "home". The restaurant is well known for its tiramisu dessert, so you definitely must try that! If you're not a big fan of tiramisu, don't worry! The restaurant offers a vast list of homemade dessert choices. The modern and creative approach in their cooking makes every dish unique, so if you want to make all your friends jealous with that Instagram photo of your lunch, you will have the perfect occasion here!
Experience joy with Chinese cuisine
Address: Restaurant Shanghai – Calea Turzii 42, Cluj-Napoca 400193 , MAP/ FB / LINK
Visiting new cities can be exhausting sometime. This is why you need a great source of energy. If you love Chinese food, Restaurant Shanghai will meet all your expectations. Situated near the centre of Cluj-Napoca, this place offers a large selection of dishes and the sizes are very big! They also offer lots of discounts so make sure to check them out. The setting is lovely with Chinese decors and music in the background. If the weather is good they have a terrace so you can enjoy your food outside. If you are new to the Chinese cuisine and don't know what to order, the friendly staff will explain it to you and help you choose what's best for you.
Enjoy a great meal by the river
Address: BRIKS – Strada Horea 2, Cluj-Napoca 400038 , MAP/ FB / LINK
What can make food more enjoyable than a great view? Located by the river Somes, BRIKS offers an amazing view. It's the perfect place for a romantic date or just a meeting between friends. The great view outside matches the atmosphere inside. The space is beautifully decorated with pictures on the walls and other elements of modern design. The restaurant also has a separate space called "Wine & Jazz Lounge". Here you can taste over 125 types of different wines from all over the world while listening to Jazz music. You can book this space in advance and organize different events. The staff is very helpful and they will help you organize the perfect event.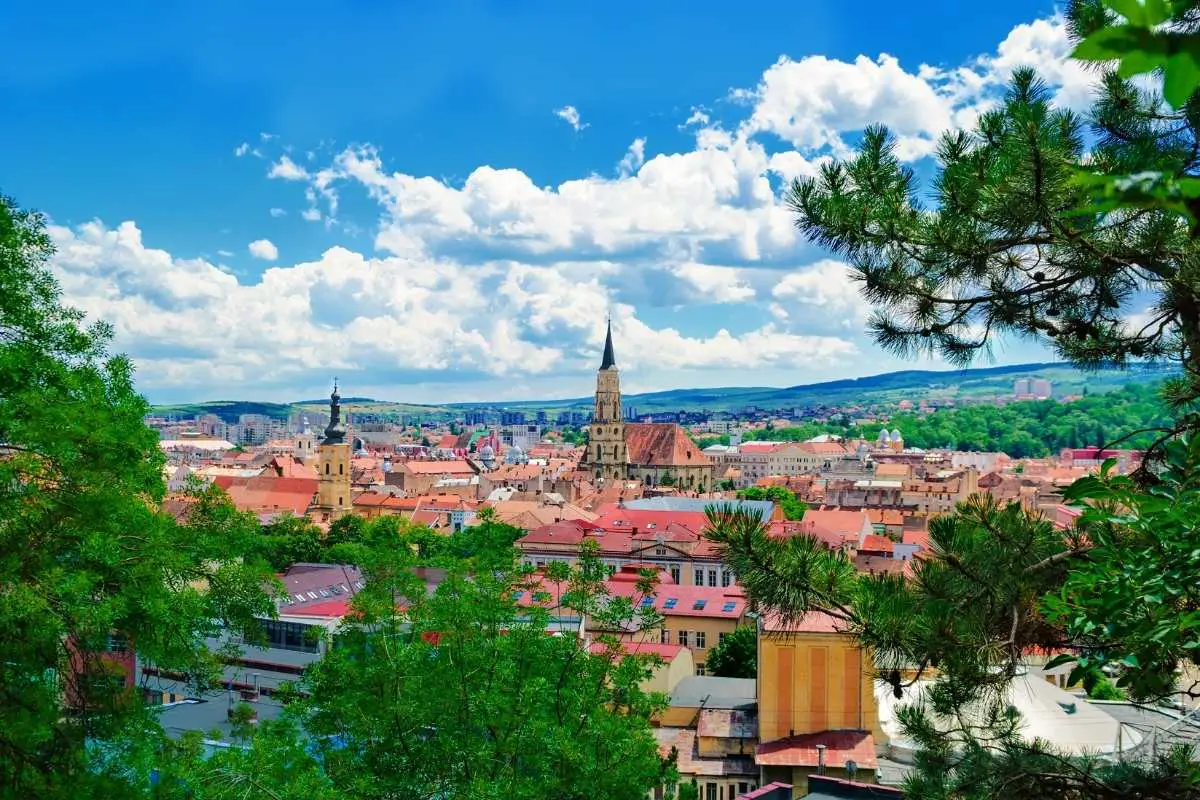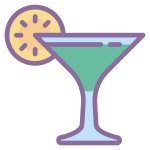 GRAB A DRINK
Enjoy a Drink Listening to good Jazz
Address: Sax – Piața Muzeului, Cluj-Napoca 400000, MAP/  LINK
Wine and jazz are two things that just go hand in hand. It's like peanut butter and jelly or Scooby-Doo and Shaggy. Sure, you can take Shaggy away from Scooby and make him solve mysteries all by himself, but we know that that wouldn't be the same. Similar to that, a perfect combination of jazz and wine will always be something that will relax you at the end of a long day. This combination is perfectly matched with an intimate but friendly décor that will make you feel like you are in your own living room. Great conversations, great people, and great surprises – you can find it all here. You will easily notice that people will even give up looking at their phones when everyone around you is willing to have a conversation over a glass of wine. The wine is served by glass so you can taste a lot of different wines. The host is very friendly and will help you make the best choice. This is a place where you can share your experience as a traveler with other people, don't miss it!
Go back in time with Charlie Chaplin
Address: Charlie Pub – Piața Muzeului 3 , MAP/ FB / LINK
The location of this bar is perfect. Located near city's centre this place is an excellent blend between the modern and historical. This place is well known for its wide and fine collection of whisky. If you are a whisky lover you won't be disappointed by this bar. The serving will also rise to your expectations, since the staff is really trained. If you don't like whisky, they also offer some really good cocktails. You can ask for recommendations, you will be delightfully surprised! They are even willing to go beyond the menu if you have a special request. The atmosphere is very pleasant and sometimes there are live music bands performing.
Enjoy a drink in Londoner decor
Address: Londoner Pub – Strada Émile Zola 5 , MAP/ FB / LINK
When you step into this pub you will get the feeling that you just left Cluj-Napoca and now you are in London. The nice décor and the friendly staff that is always ready to crack a joke with you make this place very welcoming. Ask the staff for the classic drinks and the nachos with salsa, they are a must try if you go visit this place! On Sundays they organize fun and interesting quiz nights, don't miss it if you get the chance to go, you can learn a lot and make new friends! You might want to reserve a table in advance since it can get really crowded.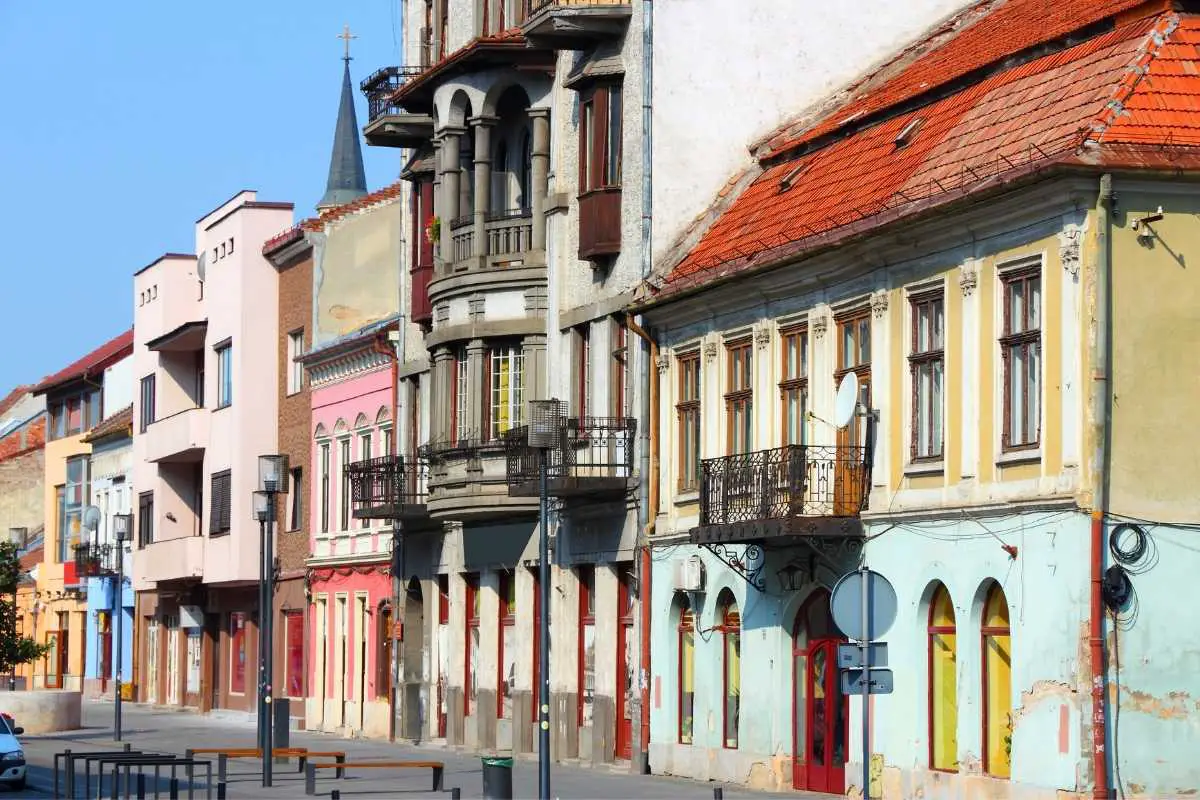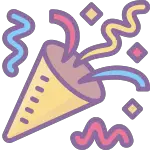 NIGHTIME FUN
Impress your friends with your voice
Address: Spatiu Music Pub – Piața Unirii 21, MAP/ FB
Every Saturday night is karaoke night at "Spatiu Music Pub". Come and show your talents and impress your friends! The club has some really good music and cheap drinks. You can choose what song you want to sing from a big variety. It's the perfect place for a night out when you want to have fun with your friends. Although karaoke nights are only on Saturdays you can also go in any other day of the week, it's open from 8 p.m. to 6 a.m. It's not just a karaoke club; you can also impress us with your dancing skills!
Address: My Way Club– Piata Unirii Cluj Napoca 400000, MAP/ FB
No matter your age you will have an incredible night at My Way Club. It's right in the heart of the city so it's a great attraction! They play all types of music: from the old songs that will make people nostalgic to the nowadays hits. You can't sit down when you hear your jam from a few years ago. This place is guaranteed to make you dance. The atmosphere is amazing and the décor is the same. From time to time there are live concerts, so if you're lucky you will listen to live music. If you want to go to this club you might want to make a reservation before because it's really popular!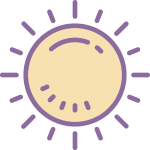 THAT'S A BEAUTIFUL SIGHT!
Watch the sunset while enjoying a good meal
Address: Restaurant Panoramic Cetatuie – Strada Șerpuitoare 1, Cluj-Napoca 400168, MAP/ FB / LINK
Elegance, modernism and quality – these are just a few words to describe this restaurant. As you watch the sun sets you might get the feeling that all of its warmth it's been purred into this place. This is because the food, the services and the whole arrangement of the restaurant it's simply amazing. The restaurant has glass walls so you can admire the view even from inside. Compared to other places, the prices might be a bit higher but the view will make it up for that. The food is tasty and in generous sizes. You won't regret eating here!
An evening Cocktail with a Privileged View
Address: Pergola – Aleea Scărilor FN , MAP/ FB
It's a well known fact that time passes and there is no way to stop it. However there are those moments in life when it seems that time just stops in the front of a beautiful view. It seems like everything was there forever and it will be and we are also a part of this steadfast part of the universe. You can experience this feeling at Pergola.  The gorgeous panorama of the city is accompanied by tasty drinks. The entire atmosphere of this place is amazing! If you get cold you can ask for blankets so you can enjoy the city lights in the evening. While you are there make sure you check the lemonade, it is amazing!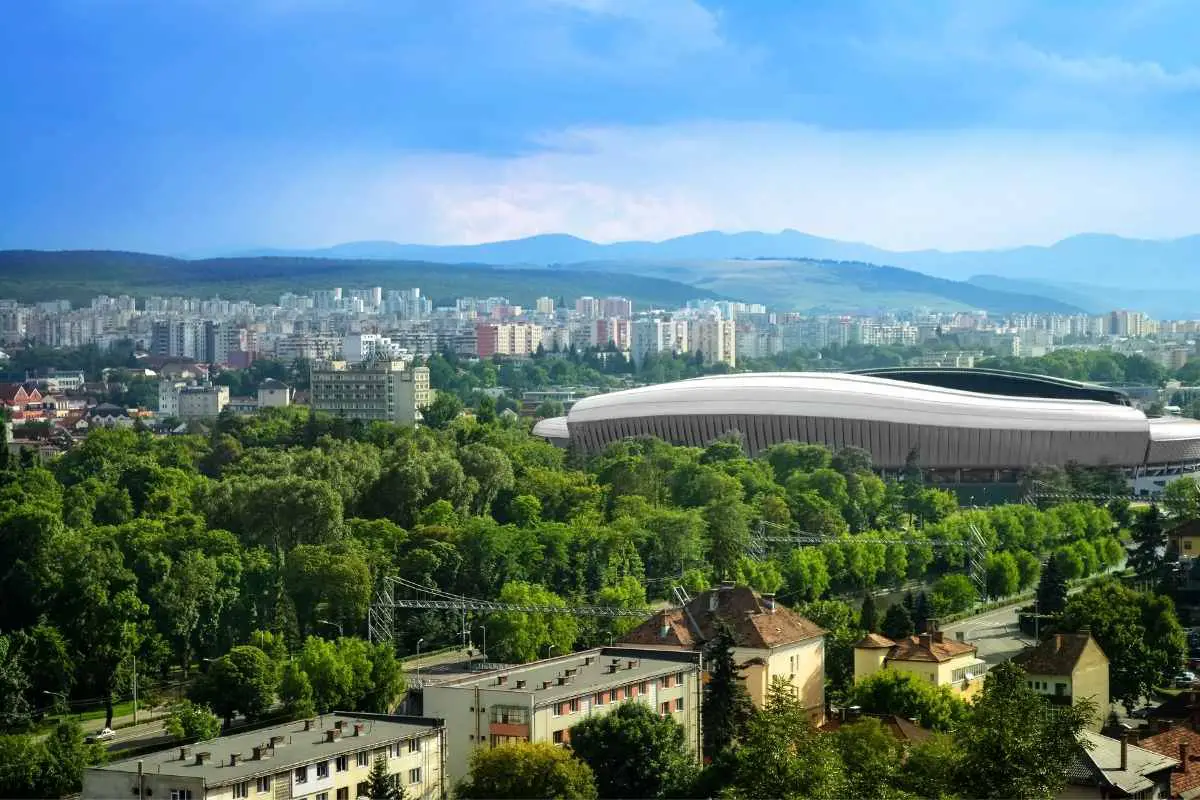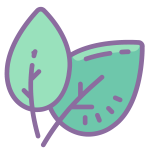 A LITTLE BIT OF NATURE
Laze the day away at the lake
Address: Iulius Park – Strada Vaida Voevod Alexandru nr. 53B, Cluj-Napoca 400436, MAP/ FB
Located next to the Gheorgheni Lake, Iulius Park it's the right choice when you want a day off from the busy city. The park has a surface of almost 3 ha. Although it's not that big it can offer a lot of things: from the crowded places with families to that perfect quite place where you can read your favorite place. A great thing about this park it's that it has free Wi-Fi! There also hidden speakers in different places that play nice and soft music. The place hosts lots of cultural events so go and check if there is one when you are close by! Overall you will have a nice and relaxing day in this park.
Take a walk while surrounded by flowers
Address: Botanical Garden – Strada Republicii 42, Cluj-Napoca 400015 , MAP/ FB / LINK
Just like an oasis in a desert, Botanical Garden is a green and silence place in the middle of a busy and agitated city. For a small fee you will be able to admire the amazing things that nature can conceive. The garden has a huge variety of flowers. The river that goes through the garden will make you feel like you stepped out from the city directly into a forest. It's the perfect place for a quite walk. One of the most attractive things is the green house with glass houses. Here you will find all types of exotic plants but you must get there in time since it closes at 6 p.m.!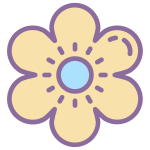 PARKS
Enjoy a lovely Picnic in the Park
Address: Central Park – Strada Cardinal Hossu Iuliu, Cluj-Napoca 400029 , MAP/ FB
As the name suggests, this park is located in the centre of the city which makes it the perfect place for a walk or a picnic.  You can meet a lot of interesting people from everywhere here doing different activities like running, roller-skating, dancing and biking. In the park you can also find a restaurant, a summertime club, a lake where you can rent a boat and many other attractions. Check for events! Some of the events that take place in the park are "Ha-Mac Day", "Transylvania international film festival" and "The jazz in the park". This is a special place especially for the citizens since it had been closed for more than 200 years before they had decided to take care of it.
Feel the terrors of a haunted place
Address: Hoia Baciu Forest – Latitude: 46.774201, Longitude: 23.516407 , MAP/ FB / LINK
Are you a fan of horror? Known as the Bermuda Triangle of Romania, Hoia Forest is famous worldwide for its paranormal phenomena. The thing that first made the forest famous was a picture token in 1968 of an UFO over the forest. Since then, people studied the forest and found odd magnetism behavior. There are lots of legends about this forest and it's a great tourist attraction. Many people said they feel unexplained feelings of anxiety and fear when in this forest. Maybe all of this can sound a bit childish so you will have to go and judge for yourself!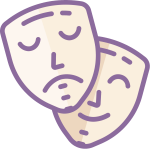 LET'S GET CULTURAL
Catch a glimpse of Romanian's past
Address: The Transylvania museum of Etnografico – Memorandumului Street 21, Cluj-Napoca 400114 , MAP/  LINK
Visiting a new place is a wonderful thing. In fact, you learn more about a place while visiting it than you would ever learn in a geography or history class. A big part that makes the whole experience of knowing a new place great it's also getting in touch with its history and its traditions. Knowing that, you will able to make links between the way things are now and the way they used to be. If you want to get an image of Romanian roots check "The Transylvania museum of Etnografico". The museum is really organized so you can see how Romanian people evolved over time.  The place offers a two floors exposition of tradition and culture. The best attraction is the exhibition of popular original costumes. The costumes, the other artifacts and the black and white photos on the walls will introduce you into the fascinating world of Transylvania. And did I mention that the museum is child – friendly?
See how the potion of love is prepared
Address: The Pharmacy History Collection – Piata Unirii 28, Cluj-Napoca 400113 , MAP/ FB / LINK
With origins going back to 1573, "The Pharmacy History Collection" it's like a travel machine that will place you in a lab from a Harry Potter movie. Although it's small, the museum it's a real treasure full of jars used in the past, powders, medical equipment and even alchemy products. There are lots of amazing things; you can even find a recipe for a love potion! The museum has a basement where you can find a lab where pharmacists used to prepare potions and meds. The entire museum it's carefully maintained as if nothing changed from the past. You will get the feeling that the pharmacy is still running and at every moment you will expect to see someone going down in the basement to prepare a potion!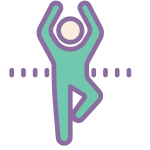 DON'T BE LAZY
Challenge your friends to a paintball or airsoft game
Address: War Zone – Paintball & Airsoft – Strada Oașului , MAP/ FB / LINK
If you have time and want to have some fun, go and play some paintball or airsoft. There is a special place for that located at approximately 5 km from the city center. Form a team with your friends and come here and check your speed reaction and instincts. The place has too main fields decorated with abandoned cars, trees and special things that will make a paintball game great. After an exhausting game you can prepare a barbecue in a special area. It's a great way to spend the day if you want to do some physical activity and have some fun! Make your reservation and go test your skills!
Address: Umi Bike & Snow – Str. Grapei, nr.24 , MAP/ FB / LINK
According to many researchers biking has many benefits such as the fact that it can be therapeutic, it's a great workout and it will boost your confidence. When visiting a city, going by foot all the time can be exhausting and by going with a car or a tram you might miss some things in the city. The best way is to rent a bike. You can rent them for approximately 12 Euros/ 24 hours at "Umi Bike & Snow". They also have special offers if you want to rent a bike for more than 24 hours or less, or if you are in a group with more people. They also offer mountain bikes if you want to go and explore the mountains.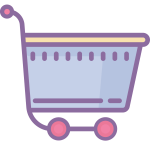 SHOPPING TIME
Local Favorite Shopping Centre
Address: Polus Center Cluj – Strada Avram Iancu 492-500, MAP/ FB / LINK
Clothes, furniture, sport equipment, tools, perfume, food and more – you can find it all here. Polus Center Cluj it's a huge mall with lots of known shops like ZARA, H & M, PULL & BEAR, New Yorker. Inside you can also find a big food court since you might get hungry after all that shopping. If you have kids there are special areas where you can leave them to play with other children while you do your shopping. Another thing you can do here is watch a movie at the Cinema inside. They play good movies and the prices are not high. Overall this is a nice place to hang out when you want to take a break from sightseeing.
A morning jaunt to the market
Address: Billa – Calea Dorobanților, Cluj-Napoca 400000 , MAP/ FB / LINK
Although there are plenty of good places to go and eat if you need some fresh ingredients in order for you to cook something by yourself you will find them at Billa. This place is center-located and you can get easily there. The supermarket is big and it has everything you might need. From the fresh fruit and vegetables to that duct tape that you need to fix something. The prices are not too high so because eating out every time can get expensive buying things from here and prepare them by yourself might save some money!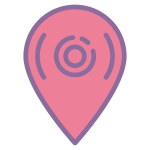 DAY TRIP
Explore the wanders of the nature
Address: Cheile Turzii – Cheia, Romania , MAP/ FB / LINK
If the weather is warm and there is no rain don't miss the chance to do some hiking and climbing while admiring some stunning views. Located at approximately 15km from Cluj-Napoca and with a total surface of 324 ha this natural reservation it's the place where you can find the most beautiful landscapes in Romania. You can go with a boat on the lake, sit somewhere nice and quiet on the grass or explore the place. The reservation is host of more than 1000 types of plants, 67 species of birds and 60 known caves so there are plenty of things to see. If you like rock climbing, here is the main place to climb in Romania.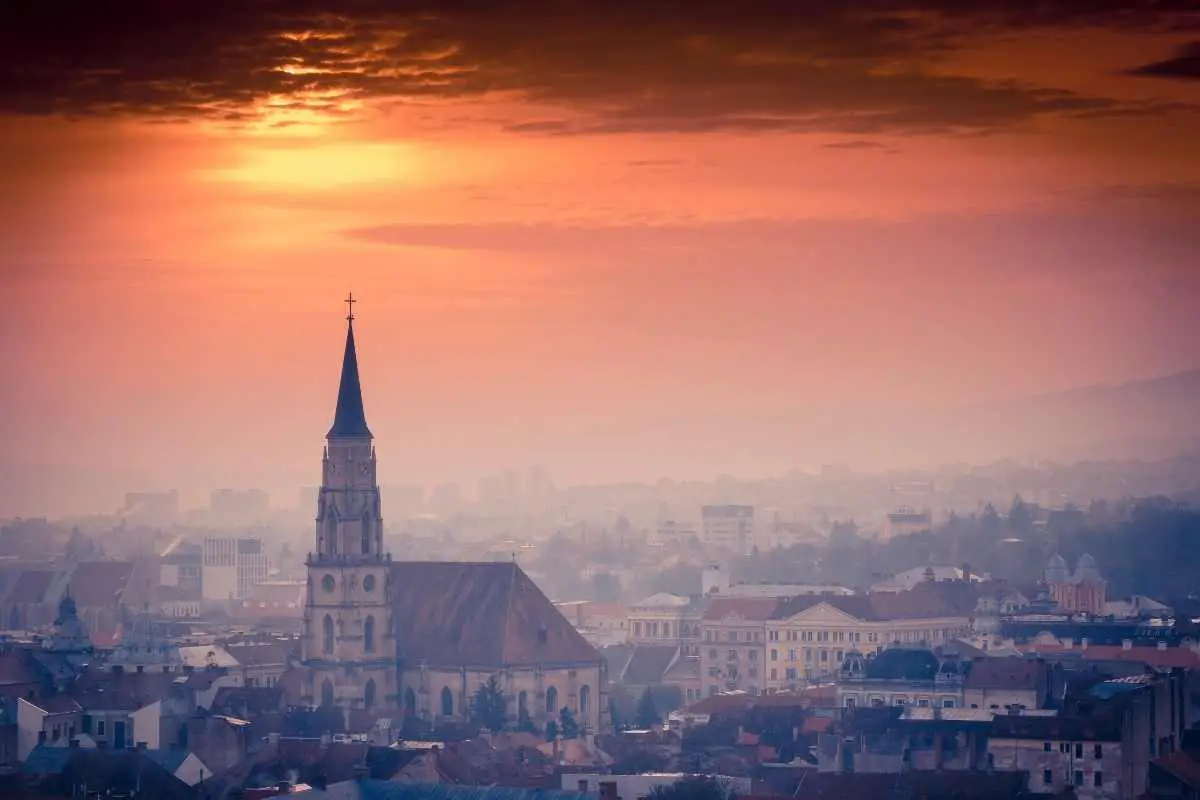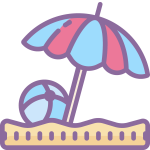 ENTERTAINMENT
Test your abilities while trying to escape from a locked room
Address: The Dungeon – Strada Petru Maior 13, Cluj-Napoca, MAP/ FB / LINK
Either if you like escape rooms or you have never been to one, the fun it's granted. You have to form a team with your friends and book the room in advance since it's a popular attraction and there are chances to not be available when you want it. If you don't know what an escape room is, it's basically a physical game where you are locked in a room and you have to solve the puzzles in the room and follow clues in order for you to get out. You have to be quick because there is a time limit! It's an interesting experience and it will test your intelligence and intuition. Most of the clues are not hard to find but there are also some of them that are more challenging.
Address: National Theatre – Piața Ștefan cel Mare 2-4, Cluj-Napoca 400192 , MAP/ FB / LINK
If you are looking for a fun activity that does not involve physical activity you should go and watch a play or listen to some opera at the National Theatre! The building is stunning and a must see in Cluj. It's not far from the centre so it's easily accessible. Because Cluj-Napoca is a city that values culture and wants everybody to have the chance to watch a good play the ticket prices are not high at all compared to other places. The wonderful design and the well acted plays will make you feel like you're in a different world!