Fun things to do in Atlanta for Couples
25 Fun things to do in Atlanta for couples during your visit
Visiting Atlanta, Georgia can be an exciting experience. Unfortunately, many people who visit this lovely town only spend time downtown for a ballgame, visit the Georgia Aquarium, see the College Football Hall of Fame, or explore the World of Coca-Cola. If you have visited these places, you have been to Atlanta, but you have not been to the real Atlanta.
If you are looking for a true taste of Atlanta and want to experience what the locals experience, this list is the best guide to follow. Atlanta has so much to offer that it will be hard to choose your favorite part.  You can visit Little Five Points that is packed with record stores and live music, funky East Atlanta Village, where their residents are so cool, they have their own web radio station, or even the neighborhood of Decatur, which is so full of delicious restaurants, it will make a foodie feel like they are in heaven. Exploring these areas will not only show you the beautiful scenes that Atlanta has to offer, it will also show you how the locals live on a daily basis, allowing you to feel the warm hearts of the kind locals.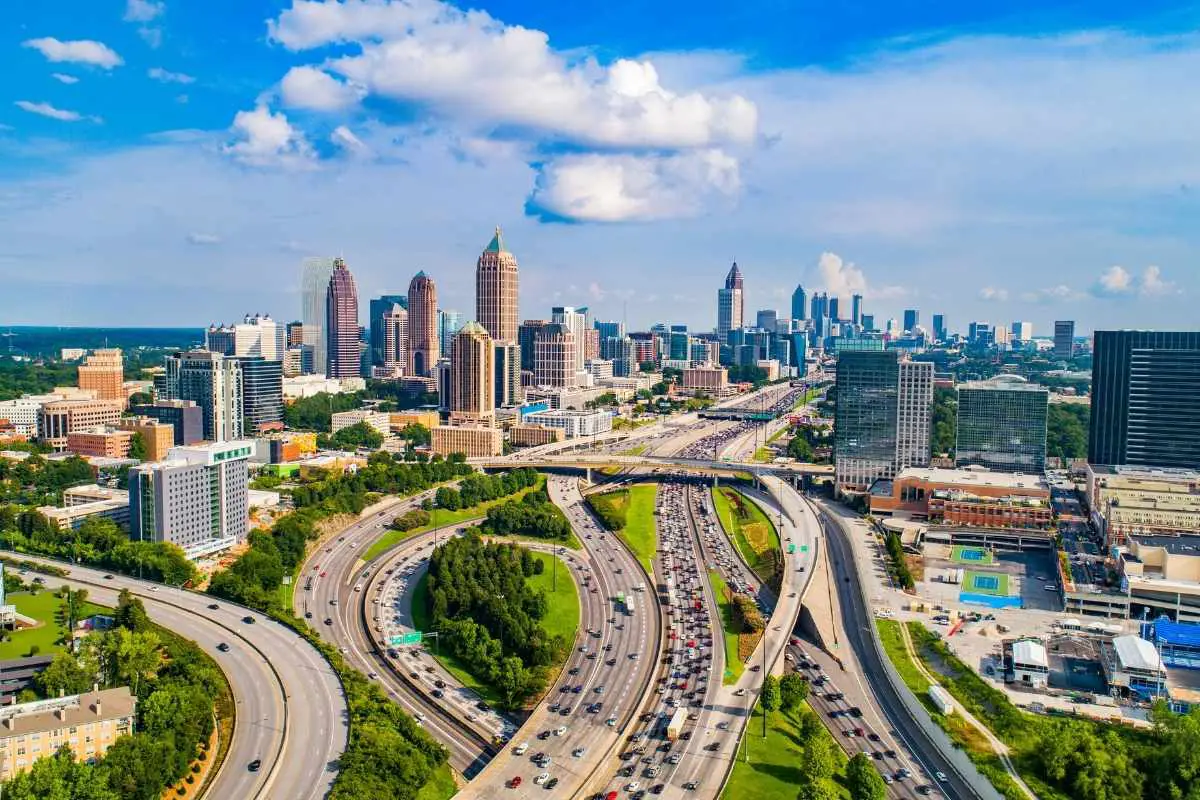 The following places are some of the essential areas and fun things for couples in Atlanta to visit that were recommended by our dear friend Max.  Aside from sightseeing, the best places to visit for meals and nightlife are also included.  We hope you enjoy your trip to Atlanta and that this guide will help you see this unique destination from the eyes and perspective of a local.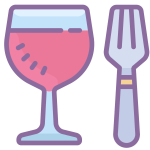 TIME FOR A MEAL
1. Try Some of the Best Dining in United States
The Optimist, 914 Howell Mill Rd, Atlanta, GA 30318, MAP / FB / LINK
The Optimist is an original adaptation of a historic country ham-aging 'house' that was turned into an amazing space of comfort. Come here to escape your struggles through inspirations of coastal surf culture in a place where the passion about sourcing sustainable seafood and preparing it in classic ways prevails; perfectly roasting farm, fish, and shellfish over Georgia hickory firewood. Menu items range from the most authentic seafood gumbo with 'pot luck' garlic bread to Maine lobster rolls, Gulf grouper with smoky spring Vidalias, and an ever changing selection of super fresh East and West coast oysters. On top of this, the cocktails are some of the best in Atlanta. At the moment, The Optimist represents American dining at its best, having been granted the distinction of 'Best New Restaurant of the Year' by Esquire in 2012.
2. Try the Best Steaks in Georgia
Bone's Restaurant, 3130 Piedmont Rd NE, Atlanta, GA 30305, MAP / FB / LINK
Experience the old-school vibe of a true steakhouse institution serving prime beef & seafood in clubby rooms. Their award-winning cellar has over 20,000 bottles and 2,000 different selections of wine, making sure all that great food goes hand in hand with great wine.  A true 'no-brainer' when you are looking for a perfect cut of meat – cooked to perfection, with knowledgeable and welcoming service, and an atmosphere that lends itself to eating at your best friend's home. Known not only for business lunches and business dinners, Bone's also provides private party rooms and personalized menus to accommodate fine dining experiences and special occasions. Their attention to detail is unmatched and everyone in the restaurant is welcoming. Besides world class steaks, they have wonderful southern side dishes like the truffle butter mashed potatoes and the grit fritters. In the end Bone's is a high class restaurant with high class food.
3. Feel the Mix of Japanese Tradition and Culinary Innovation
Umi, 3050 Peachtree St NW, Atlanta, GA 30305, MAP / FB / LINK
Sushi master Fuyuhiko Ito creates exquisite sushi and other dishes that overwhelm the senses at his elegantly fashionable Japanese restaurant, located in the bustling Buckhead neighborhood. Envisioned by Atlanta artist and designer Todd Murphy, the interior boasts elegance, yet simplicity, with its organic, earthy elements closely reflecting the pure and clean qualities of Asian fare.  It is a vibrant and posh venue in an airy, contemporary setting, prone to "celebrity sightings," and while it may be considered lavish, most will agree that the enchanting experience is definitely worth it. The restaurant itself is quite romantic and because it is so popular, making reservations is highly recommended. The chef offers his selection with an assortment of dishes from starters to desserts, but the nigiri is the "star of the show," so don't miss out! Easily a five-star eatery, Umi never disappoints.  This is the freshest fish you will find in Atlanta.
4. Southern Hospitality Meets Historical Traditions
Mary Mac's Tea Room, 224 Ponce De Leon Ave NE, Atlanta, GA 30308, MAP / FB / LINK
Mary Mac's Tea Room is a historic restaurant serving Southern cuisine. Every morning the workers shuck bushels of corn, hand wash selected greens, snap the fresh green beans by hand, and bake the breads on premise. For over 70 years, Mary Mac's has been setting the standard for Southern cooking in Atlanta. Everyone from business people to celebrities to families and world travelers, customers from all over the world dine at Mary Mac's. Eating here makes you have the feeling that you are right at home, in fact, in March 2011, the Georgia House of Representatives officially declared Mary Mac's to be Atlanta's Dining Room. They have the tradition to keep pencils on the tables for filling out orders so if a mistake is made on an order, it is not the waiter's fault. Mary Mac's serves classic Southern cuisine, its famous starters include fried chicken dredged in buttermilk and flour, country-fried steak, and chicken pan pie topped with thick giblet gravy. Also very popular are the restaurant's fresh vegetables, as well as cornbread with pot likker, a ham broth made with turnip greens.  Eating here is definitely a must while in Georgia and a really fun thing to do in Altlanta for couples
5. Feel Tuscany Striking Your Senses as You Dine
La Tavola Trattoria – 992 Virginia Ave NE, Atlanta, GA 30306, MAP / FB / LINK
Located in one of Atlanta's most vibrant and historic neighborhoods, La Tavola is a cozy, authentic Italian trattoria serving not only classics but also their own interpretations of less traditional Italian dishes for the more adventurous hedonist. This true Virginia Highland institution boasts a respectable reputation for consistently wonderful Italian fare, its excellent wine list, and professionally warm service. Earning the title of 'Best Italian Food' according to "The Sunday Paper's 2007 Reader's Choice Awards" and considered the 'Top 50 Restaurants' by the "Atlanta Journal," the exposed brick, dark wood floors, and rustic colors give La Tavola its authentic trattoria feel, while innovative touches allude to its progressive cuisine. Take in the smells of a fresh Bolognese on the stove and slow-roasted whole chickens marinating in their own juices and revel in the flavors of modern, authentic Italian food.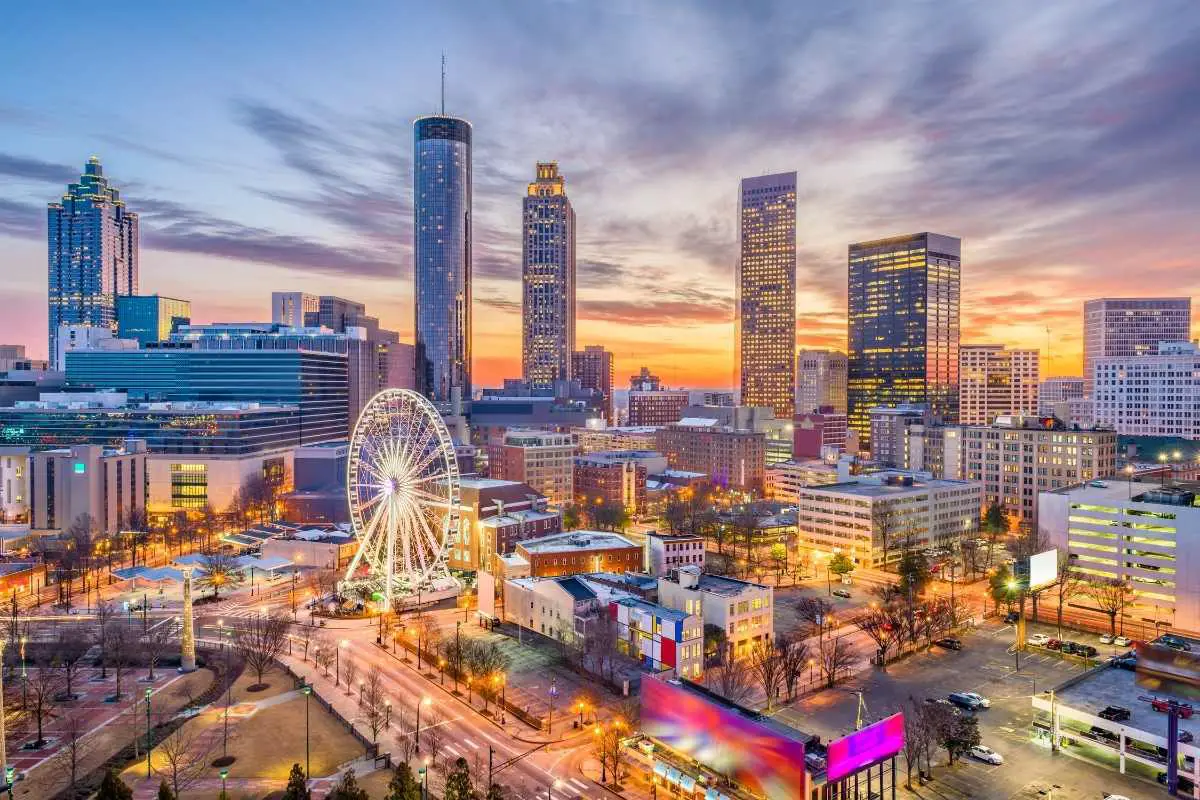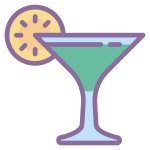 GET SOMETHING TO DRINK
6. This Mansion is Haunted… Buy a Beer Bonanza!
Wrecking Bar Brewpub,  292 Moreland Ave NE, Atlanta, GA 30307, MAP / FB / LINK
In a city that has leveled so much of its historical heritage, what Bob and Kristine Sandage have done to renovate the century-old Kriegshaber mansion on Moreland is a true miracle. Even better? Brewmaster Neal Engleman makes all kinds of entertaining beers on a seven-barrel system on-site, all to be served in the cozy basement bar. Not a beer lover? No problem! The cocktail menu is innovative and unusual. This public house gem attracts more than just the beer-loving crowd, with their creative "pub grub" and refreshing cocktails. The atmosphere is delightful in the former mansion, where the friendly staff makes you feel like you are a welcome friend. Here, there are a lot of great house-made specialties.  For appetizers, the corn pups make you want to come back for more, the "Kale Ale Cheese Fondue" is a must, and the house "Pastrami sandwich" is amazing. With a charming space and excellent service, it is hard not to love it.
7. Try Some Drinks That Get Better With Age
The Brick Store Pub, 125 E Court Square, Decatur, GA 30030, MAP / FB / LINK
The Brick Store, turned eighteen last year, and like many of the Belgian beers in its cellars, only gets better with age. The list of beers is vast and local brewers know they've arrived when they land one of the thirty taps available. If you can't find a stool at the horseshoe bar downstairs, check out the Belgian bar upstairs. The Brick Store Pub is firmly established as a hub for residents of the city of Decatur and surrounding neighborhoods. They hold beer and cheese tastings on the 1st Monday of every month starting at 6pm and sometimes they offer special beers that are not on the menu – ask and you shall receive! With gourmet food mixed with southern specialties, along with tasty versions of typical brew pub fare, this place is definitely worth a visit if you're in the area.
8. Enjoy a Meal While a DJ Spins Some Tunes
The Sound Table, 483 Edgewood Ave SE, Atlanta, GA 30312, MAP / FB / LINK
At The Sound Table, a somewhat spartan bar in the up-and-coming Old Fourth Ward neighborhood, the influences of food range from the Pacific Northwest to Jamaica. A gorgeous façade, impeccable design, plush sound, great cocktails, and a fun global menu inspired by street food all play a crucial role in defining The Sound Table. Everyday various DJs take turns spinning in an insanely beautiful open booth overlooking a softly lit room furnished with a Nordic sensibility, however, every nuance of your conversation will remain audible against a wonderfully elegant soundtrack created by audiophile quality equipment without par in the city. This dapper Edgewood spot is ideal for a date, thanks to sultry DJ mixes, dim lighting, and strong house cocktails. The intimate bar fills up quickly on weekends, making this a good destination for a two people to meet but challenging for a group. At 11pm, half of the space becomes a dance floor.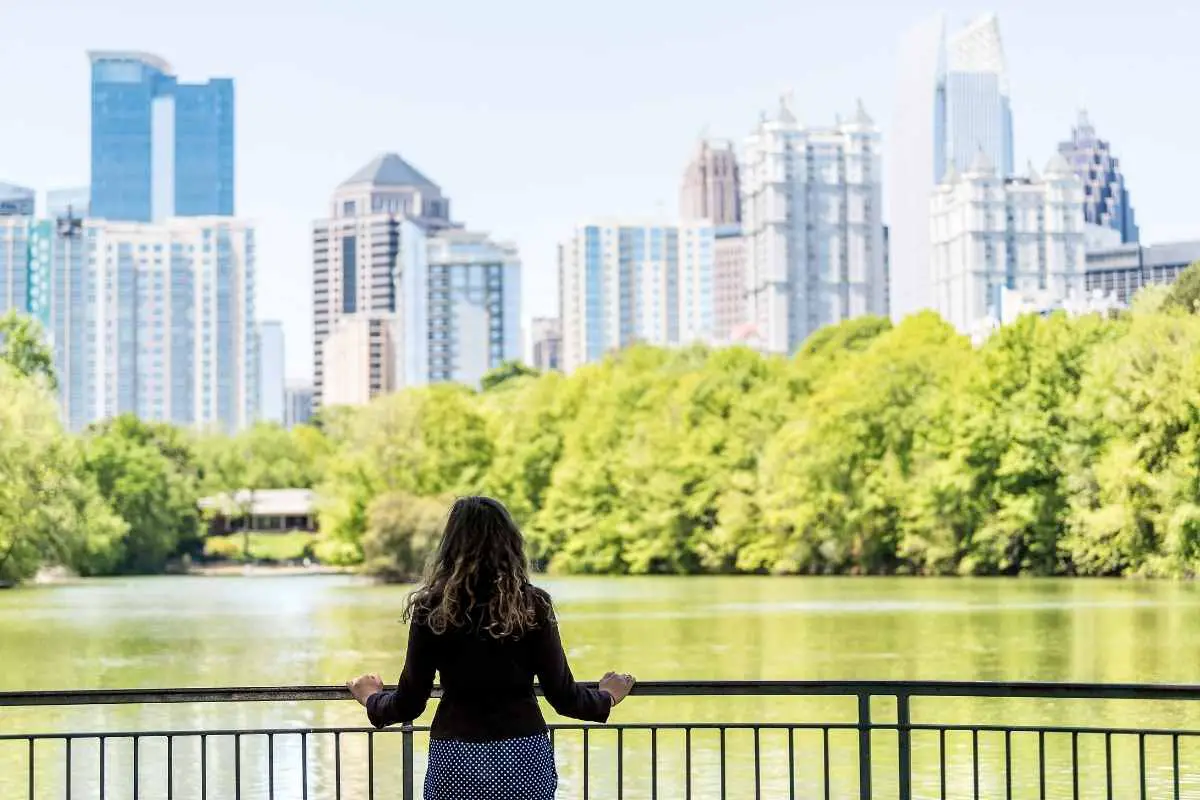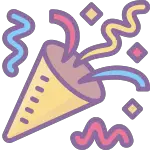 NIGHTLIFE FUN
9. Experience Good Taste in a Historical Classy Setting
Opera Night club, 1150 Crescent Ave NE, Atlanta, GA 30309, MAP / FB / LINK
Opera is one of Atlanta's busiest nightclubs, located in the heart of Midtown neighborhood. Experience one of the most beautiful nightclubs in the country, styled after a historic opera house, Opera nightclub features high vaulted ceilings and beautiful chandeliers that provide an atmosphere unmatched. With three unique environments, it is open Wednesday through Saturday each week, offering different and exciting sensations each night. There's always a crowd waiting to get in, and with good reason. The place boasts an extensive space for dancing, drinking, and debauchery. An enormous dance floor beneath a spectacular 100-foot domed ceiling is where revelers get down. This trendy nightclub doesn't end the luxury there where it also boasts a lavish outdoor pool and lounge area. Themed nights and regularly visiting DJs and ladies nights add extra incentive to visit. Many of the tables here must be reserved and can get pricey, so sign up for the 'RSVP list' online before heading out to avoid long lines.
10. Have You Ever Seen The Inside of a Volcano?
Cosmo Lava, 45 13th St NE, Atlanta, GA 30309, MAP / LINK
One of the trendiest nightclubs in Atlanta, Lava Lounge or CosmoLava, combines two clubs in one, connected by an outdoor deck: Cosmopolitan bar and Lava Lounge.  Cosmo is more upscale with dark wood and swanky sofas while Lava has a lava-surfaced bar and a cozy lounge area. Club-goers linger by the bar to sip on house cocktails while taking a break from dancing. It boasts an impressive 3 levels, 6 bars, VIP accommodations, and DJs for every taste. Hit one of the 4 dance floors with world-class DJs spinning the latest Mainstream, Top 40, 80's, Funk, and EDM all on a state-of-the-art sound system. Service at the bar is quick, bartenders are friendly, and the venue is available for corporate and private events. Experience why this urban chic nightclub is said to be Atlanta's favorite among locals and visitors alike.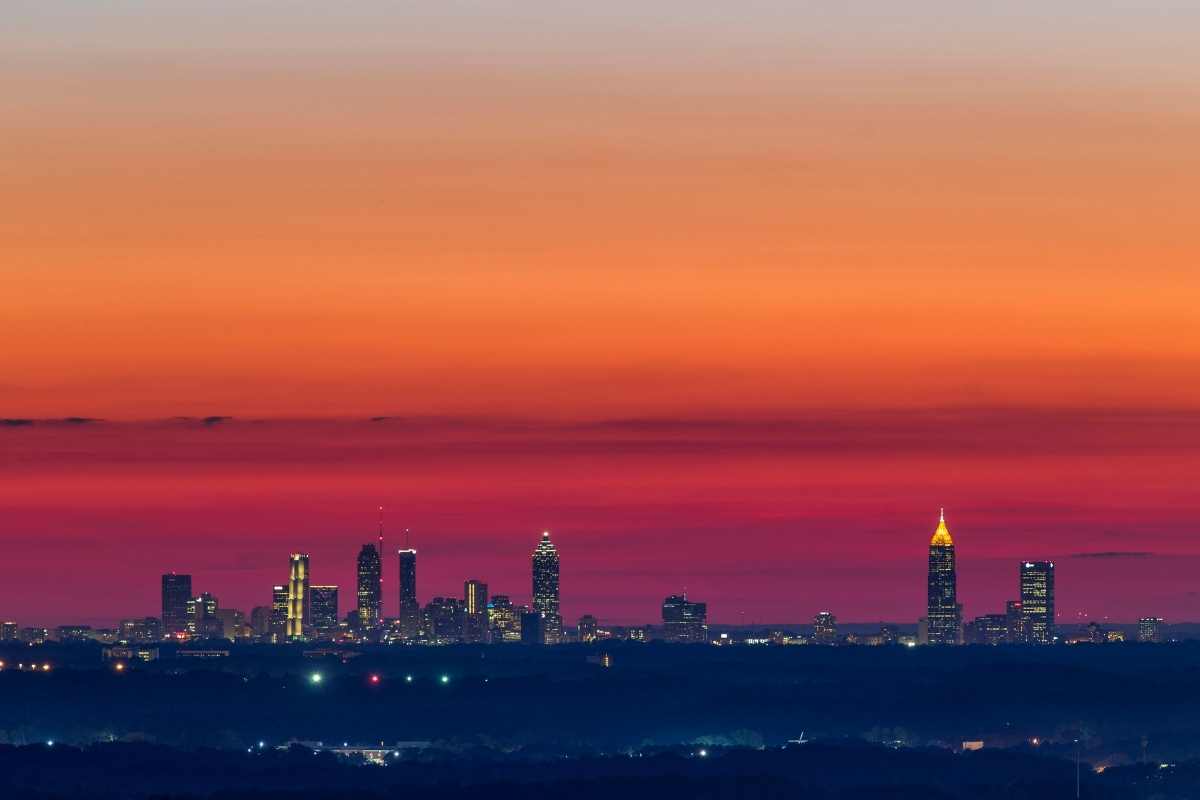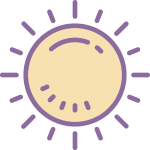 GOOD VIEWS
11. Feel the Chill of a Ride on the Ferris Wheel
Skyview Atlanta, 168 Luckie St NW, Atlanta, GA 30303, MAP / FB / LINK
Centennial Park falls away as the SkyView Ferris wheel lifts its passengers 20 stories into the air. At its peak, the attraction provides bird's-eye views of downtown Atlanta and the surrounding metropolitan area, views that earned praise from both 'Atlanta Magazine' and 'USA Today.' The wheel features 42 enclosed, climate-controlled gondolas, each of which can hold up to six friends, family members, or aspiring pilots on a budget. Rides can take up to 15 minutes while the wheel makes four complete revolutions, providing guests with loads of opportunities to spot their favorite landmarks as the gondolas smoothly rise and then gently fall back toward the ground. SkyView also offers a VIP experience inside a luxury gondola, with lavish 'Ferrari' leather seats, a glass floor, and longer flight time. Towering high above Centennial Park, the SkyView Ferris wheel offers an unmissable experience and with its convenient location, just steps from many of Atlanta's most popular attractions, it is the perfect compliment to your downtown adventure.
12. Dial Your Clock to the Sun and Enjoy the Views While You Sip a Cocktail
Sun Dial Restaurant Bar and View, 210 Peachtree St NW, Atlanta, GA 30303, MAP / FB / LINK
Situated on the uppermost floor of The Westin Peachtree Plaza, The Sun Dial Restaurant Bar & View offers breathtaking views and a distinct Atlanta dining experience that makes the most of the city's proximity to local, farm-to-table ingredients. A tri-level complex, The Sun Dial features a revolving upscale restaurant, a rotating cocktail lounge, and an observatory level with a 360-degree panorama of the magnificent skyline from 723 feet (220 meters) above. The food is contemporary American with strong Southern influences and is served in innovative ways. The chef, Jason Starnes, was born and raised in the South and uses that as inspiration from top to bottom. The Sun Dial has always been considered a landmark in Atlanta and has become a rite of passage to have a cocktail or meal atop the Westin Peachtree, the restaurant that revolves 360 degrees in just less than an hour.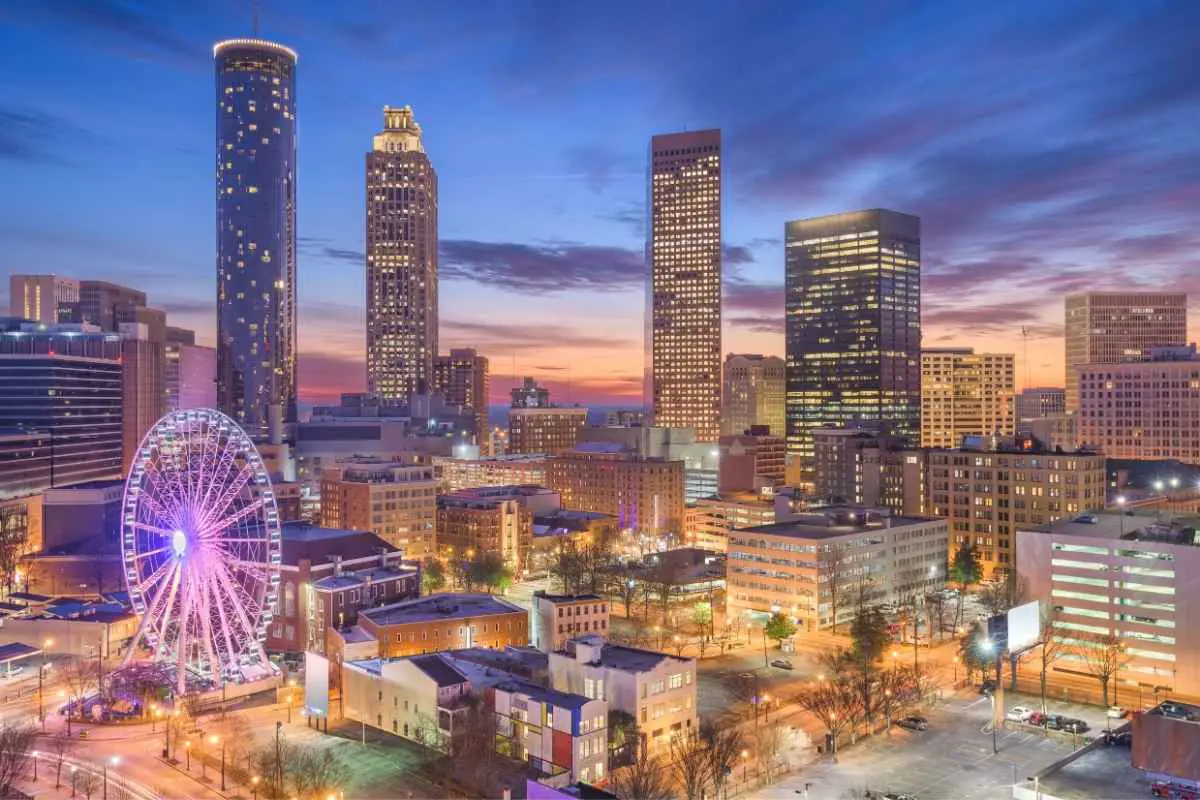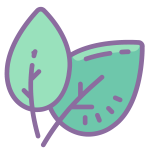 A LITTLE BIT OF NATURE
13. Swim With the Whale Sharks
Georgia Aquarium, 225 Baker St NW, Atlanta, GA 30313, MAP / FB / LINK
One of world's largest aquariums, with permanent exhibits, interactive galleries, and animals galore, the Georgia Aquarium is a public aquarium which houses tens of hundreds of animals, representing several thousand species, all of which reside in 10 million US gallons (38,000 m3) of marine and saltwater.  Georgia Aquarium is the largest aquarium in the western hemisphere and was the largest aquarium in the entire world from its opening in 2005 until 2012. The Aquarium's notable specimens include whale sharks, beluga whales, bottlenose dolphins, and manta rays. It is located in downtown Atlanta where its blue metal-and-glass exterior is meant to evoke a giant ark breaking through a wave. The aquarium's animals are displayed in five galleries: Tropical Diver, Ocean Voyager, Cold Water Quest, River Scout, and Dolphin Tales,  each corresponding to a specific environment. Besides its status as an attraction, the aquarium's conservation and environmental mission is just as important. Definitely worth a visit.
14. Plunge into the Lung of the City and Inhale the Perfume of the World
Atlanta Botanical Garden, 1345 Piedmont Ave NE, Atlanta, GA 30309, MAP / FB / LINK
See a wall of herbs, walk among the largest collection of orchids, get an up-close look at wild things that croak in the night, and hear a concert under the stars – all at one of the country's premier botanical gardens. The mission of the Atlanta Botanical Garden is to develop and maintain plant collections for display, education, research, conservation, and enjoyment. It  is composed of a number of smaller themed gardens, each containing different landscapes to display a variety of plants. Near the entrance are formal gardens, such as the Japanese garden and the rose garden, two woodland areas, the Upper Woodland and the Storza Woods which feature large trees and shade-loving flowers and undergrowth, and the Children's Garden, containing whimsical sculptures, fountains, and interpretive exhibits on botany, ecology, and nutrition. The botanical garden also boasts the Kendeda Canopy Walk, a skywalk that allows the visitors to tour one of the city's last remaining urban forests from the air through the treetops of the Storza Woods; it extends from a bluff in the Garden into the branches of oaks, hickories, and poplars.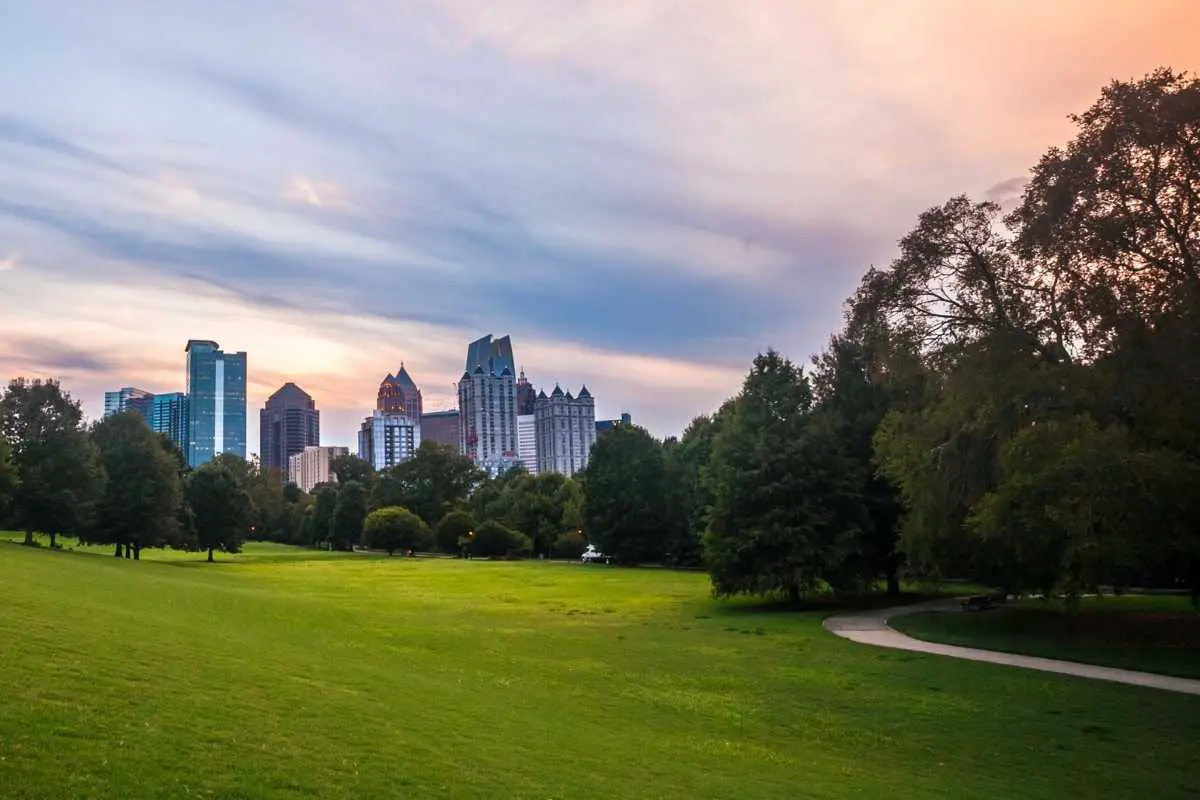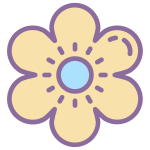 PARKS
15. Enjoy the Views While You Fish Your Dinner
Piedmont Park, 1342 Worchester Dr NE, Atlanta, GA 30306, MAP / FB / LINK
Piedmont Park is an urban park located to the northeast of Downtown, between the Midtown and Virginia Highland neighborhoods, where it hosts several miles of paved paths suitable for walking, running, biking, and inline skating. It also provides picnic shelters located just to the East of the north soccer field as well as various picnic tables, grills, and benches. One of the main attractions, the Noguchi "Playscape," is located near the 12th Street Gate. This colorful "Playscape" is a geometrically shaped, modernist playground which boasts a soaring swing set, slide, sand pit, and climbing dome. Inside the park there is also a fishing lake full of largemouth bass, crappie, bream, and catfish. The park is also home to various annual celebrations and events, including Atlanta Pride Festival, the Atlanta Jazz Festival, the Atlanta Dogwood Festival, Music Midtown, and Festival Peachtree Latino. On the weekends and on holidays, the park comes alive with music, intramural sports, and fun festivities.
16. Enter the Realm of Nature and Travel Around the Globe
Grant Park, 840 Cherokee Ave SE, Atlanta, GA 30312, MAP / FB / LINK
Grant Park is the oldest city park in Atlanta; it is both a green space and a recreational area and is the fourth-largest in the city, behind Chastain Park, Freedom Park and Piedmont Park. The Atlanta Zoo was established there in 1889 and attracts more than 1 million visitors annually.  It is one of four zoos in the U.S. currently housing giant pandas and has 7 distinct landscapes and environments to host their indigenous species: The Ford African rain forest, The Boundless Budgies: a parakeet adventure (housing free-flying birds, which the guest are permitted to hand-feed), Trader's alley and complex carnivores, African plains, Asian forest, The world of reptiles, and the Outback station children's zoo. Grant Park's distinctive landscape includes rolling hills and scenic vistas. Throughout its existence, it has provided a respite for the city dweller as a place for recreation and amusement.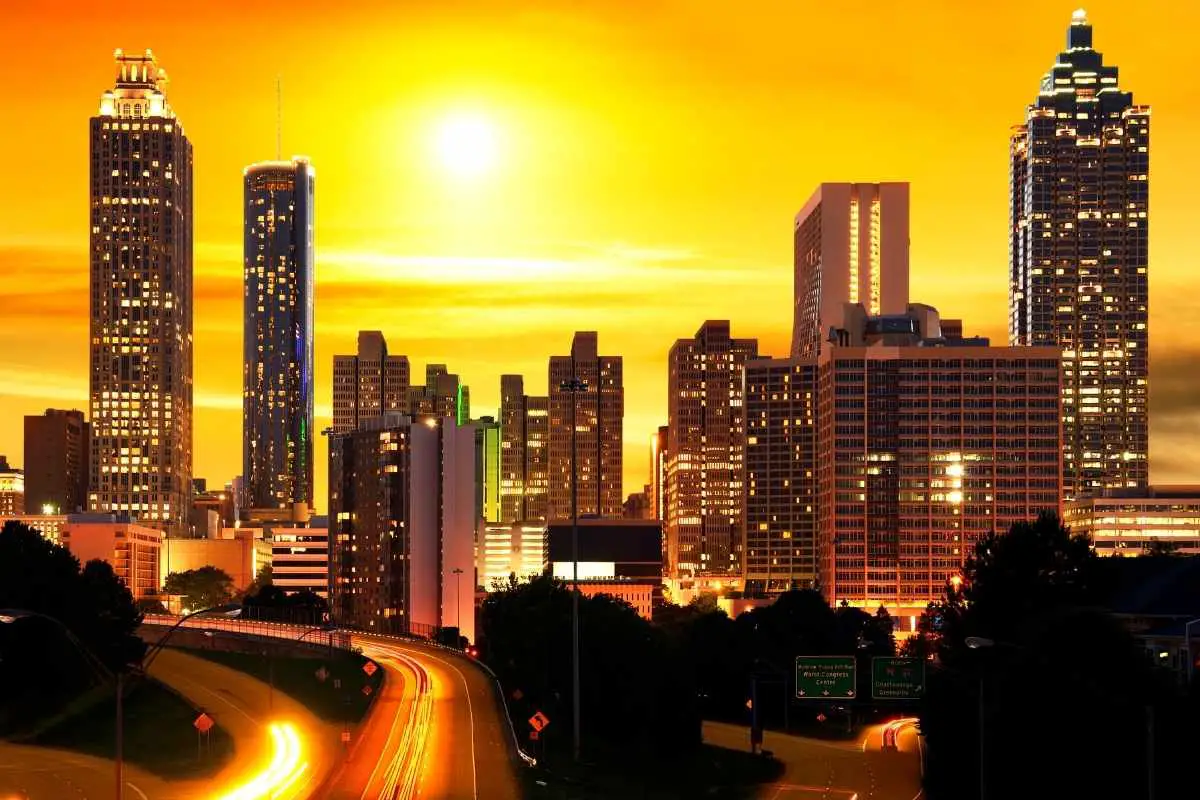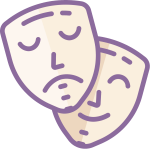 LET'S GET CULTURAL
17. Take the Journey Into the Whimsical World of Coca-Cola
World of Coca-Cola, 121 Baker St NW, Atlanta, GA 30313, MAP / FB / LINK
The World of Coca-Cola is a museum showcasing the history of the Coca-Cola Company that contains a host of entertainment areas and attractions. The building is located right across the street from Centennial Olympic Park.  In the lower level, after going through a security checkpoint involving airport-style metal detectors, guests admire large Coca-Cola bottles made from different materials from around the world and listen to a medley of 10 Coke jingles from the last 60 years. From 'The Hub,' you can visit the various attractions in whatever order you choose. On Level 1, there's the "Vault of the Secret Formula," which is an interactive exhibit on the mystique of the Coca-Cola Secret Formula. There is also a Pop Culture Gallery, on the upper level, where you can gain insight into Coca-Cola's influence on popular culture. Works by artists such as Andy Warhol, Norman Rockwell, Howard Finster, and Steve Penley are on display. Make sure to sample the 64 products offered by The Coca-Cola Company worldwide in the 'Taste It!' exhibit.
18. Relive History and Meet the Birthplace of the World's Most Notorious Dreamer
Martin Luther King Jr Historic Site, 450 Auburn Ave NE, Atlanta, GA 30312, MAP / FB / LINK
The Martin Luther King, Jr. National Historic Site consists of several buildings, including his boyhood home and the original Ebenezer Baptist Church, where he was baptized and where both his father and he were pastors. The visitors center has a museum that chronicles the American Civil Rights Movement and the path of Dr. King. The "I Have a Dream" International World Peace Rose Garden and the memorial tribute to Gandhi are also part of the site, as is the "International Civil Rights Walk of Fame," which commemorates courageous pioneers who worked for social justice. Annual events celebrating Martin Luther King, Jr. Day (January 15) typically draw large crowds and have included speakers such as the Presidents of the United States, national and local politicians, and civil rights leaders. Remembrances are also held during Black History Month (February), and on the anniversary of King's assassination (April  4, 1968).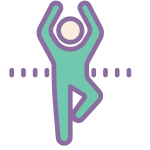 TIME TO EXERCISE
19. Bike, Walk, Run or Dine on the Atlanta Beltline
Atlanta Beltline, 100 Peachtree St NW suite 2300, Atlanta, GA 30303, FB / LINK
The Atlanta BeltLine is a former railway corridor (rail-to-trail or rail trail) around the core of the city.  Although this trail is still under development to create stages as a multi-use trail, some portions are already complete and are hikeable. The Atlanta BeltLine utilizes an existing 22-mile (35 km) historic rail corridor that encircles the City of Atlanta as its foundation. Pedestrian friendly rail transit and 33 miles (53 km) of multi-use trails follow this corridor and spur off from it. Using existing rail track easements, the Beltline is designed to improve transportation, add green space, and promote redevelopment. The Atlanta BeltLine is transforming Atlanta with a combination of rail, trail, greenspace, housing, and art. It will ultimately connect 45 intown neighborhoods (by 2030) and provide first and last mile connectivity for regional transportation initiatives. The beauty of the Atlanta BeltLine is that it offers not only modern transportation and exciting new development, but it is a living, breathing part of the community.  It is not simply a means of getting somewhere, but a destination unto itself.
20. Enjoy Some Blissful Natural Beauty and Activities For All Tastes
Chattahoochee River National Recreation Area, 1978 Island Ford Pkwy, Sandy Springs, GA 30350, MAP / FB / LINK
Chattahoochee River National Recreation Area (CRNRA) preserves a series of sites between Atlanta and Lake Sidney Lanier along the Chattahoochee River. The 48-mile (77 km) stretch of the river affords public recreation opportunities and access to historic sites. The park headquarters and visitor center are located at the Island Ford Unit of the park. The Chattahoochee River is a stocked trout stream with 23 species of game fish and year-round fishing is available with a Georgia fishing license and a trout stamp. It also offers picturesque areas for boating, canoeing, and rafting and is very popular in the summer months for visitors to rent tubes and float from Powers Island to Paces Mill. Take a solitary walk to enjoy nature's display, raft leisurely through the rocky shoals with friends, fish the misty waters as the sun comes up, or have a picnic on a Sunday afternoon. This is a great place to get outdoors and experience the pristineness of nature.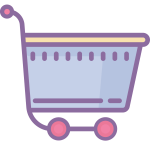 MARKETS
21. Get the Best and Freshest Local Produce at Great Prices 
Atlanta State Farmers Market, 16 Forest Pkwy, Forest Park, GA 30297, MAP / FB / LINK
At more than 600,000 square meters, the Atlanta Farmers Market is considered one of the largest in the world. It features a garden center, wholesale and retail activities, and is a major marketing hub and distribution point for fresh produce in the Southeast and throughout the U.S. The market is open 24 hours a day, 7 days a week, and boasts a restaurant, a welcome center, and a USDA Federal-State office. It is definitely the place to buy fresh produce at great prices. The variety of fruits and vegetables make it a "must see" for all the foodies, but also for the casual travelers as well. As a couple visiting Atlanta, we found this to be one of our favorite spots.
22. Discover Great Treasure, Eat, Rest, and Discover Some More
Krog Street Market, 99 Krog St NE, Atlanta, GA 30307, MAP / FB / LINK
Krog Street Market is a mixed-use development in Atlanta, located along the BeltLine trail at Edgewood Avenue in Inman Park, which opened in 2014. The complex is centered on a west coast-style market and restaurants, and also includes apartments. The marketplace has been planned to have four or five restaurants and merchants such as florists, cheese-makers, butchers, and bakers under the same roof to incorporate two existing parcels on either side of Krog Street. Nowadays, it's bustling with activity and is the place to go if you want a place to hang out with friends or can't decide what you want to eat. You can go to Yalla and get yourself a pita kebab, have a draft beer to compliment the food, and afterwards get yourself some ice cream at Jenis. This place is always busy, so prepare yourself to handle the crowd before you go!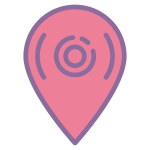 DAY TRIPS
23. A Trip to Athens, Where Food is Good and Music is Better!
Athens, I-85 N to GA-316 E, Athens, GA 30601, LINK
You may know Athens, Georgia as home to R.E.M., the B-52s, Widespread Panic, Of Montreal, and even more bands. It's the city Rolling Stone named "#1 College Music Scene in America." You may know it for the University of Georgia and Georgia Bulldogs, the "Classic City of the South," where rich tradition at the heart of a hip college town creates a culture unlike any other. Whether you're after a romantic getaway, a unique meeting destination, or a quick trip from Atlanta, find what you've been missing in Athens, Georgia. Dozens of unique, independent eateries offer a distinctive culinary experience, from traditional southern soul food to trendsetting nouveau southern cuisine. Athens' breweries have their own style, both in setting and in style.  You will find them all to be a comfortable, approachable brewery with folks who are passionate about beer. By night, it comes alive with a variety of music clubs and bars that offer entertainment suited to every taste. No visit would be complete without sampling a bit of Athens' world-renowned music scene.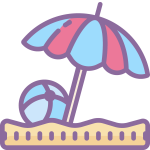 ENTERTAINMENT
24. Whatever the Show, Get Ready To Go
Philips Arena, 1 Philips Dr, Atlanta, GA 30303, MAP / FB / LINK
Philips Arena is a multi-purpose indoor arena that was opened in 1999, replacing the Omni Coliseum. It is home to the Atlanta Hawks and the Atlanta Dream, two major basketball teams in the U.S. It also served as the home to the National Hockey League's Atlanta Thrashers from 1999-2011, before the team moved to Winnipeg. The Philips Arena is among the busiest arenas for concerts in the world, having sold well over 550,000 concert tickets yearly in recent times, and ranked as the third-busiest arena in the U.S. in 2011. Every year in January, the Philips Arena hosts one of the largest Christian college aged conferences, the Passion Conference. It typically takes place over the first weekend in the new year and features big names in the Christian world such as Louie Gigilio, Chris Tomlin, Matt Redman, Kristian Stanfill, John Piper, rap artist Lecrae, and many more. For sports, entertainment, or religious events, this is an unmissable venue.
25. Ladies and Gentlemen, Let's Get Ready to Rumbleeee
Six Flags White Water, 250 Cobb Parkway North #100, Marietta, GA 30062, MAP / FB / LINK
Six Flags White Water is a water park located northwest of Atlanta. Opening in 1984 as White Water Atlanta, the park became part of the Six Flags family in 1999. Six Flags White Water is made up of four separate sections, each with a number of attractions: Wildwater Lagoon, Slippery Ridge, Pine Valley, and Flash Flood Canyon. It boasts more than 30 slides, including three interactive children's areas, a huge wave pool, and a lazy river. Thrill seekers can experience Tornado, a gigantic funnel slide, or brave the guest-favorite, Typhoon Twister, a giant slide that sends riders down a five-story drop before blasting into a 67-foot (20m) bowl! Also try the Dive Bomber, an electrifying capsule water slide with a trapdoor that releases riders straight down at nearly 90 degrees at speeds of more than 40mph (65km/h) for a zero-gravity experience. Beat the heat at Six Flags White Water, the Southeast's largest water park and voted one of the top 10 water parks in the U.S.
Atlanta is a really interesting city with a lot of fun activities for adults and for families and we are sure you will have an incredible time exploring the city. We hope our guide is helpful and that you have a great time discovering this lovely city with the recommendations from our friend Max.