7 Things to do in Valencia with kids
Valencia might just be the perfect destination for some relaxing or adventurous holidays: historic center; sandy beach; a unique arts and science complex; lots of green space; fantastic food; and a great climate. Spain's third city was established by the Romans, occupied by Muslims, and won for Aragon in the 13th Century, when its influence grew until it was one of the most important Mediterranean cities of the 15th century. Nowadays, it attracts nearly 2 million international visitors per year and there are plenty of good reasons for the continuous rise on visitors.
Valencia is a place of unspoiled beauty and breathtaking countryside landscapes and one of the most beautiful cities in Mediterranean Spain and has a lot of things to do with kids.
The following places are some of the essential areas to visit while in town.  Aside from sightseeing, the best places to visit for meals and acivities  are also included.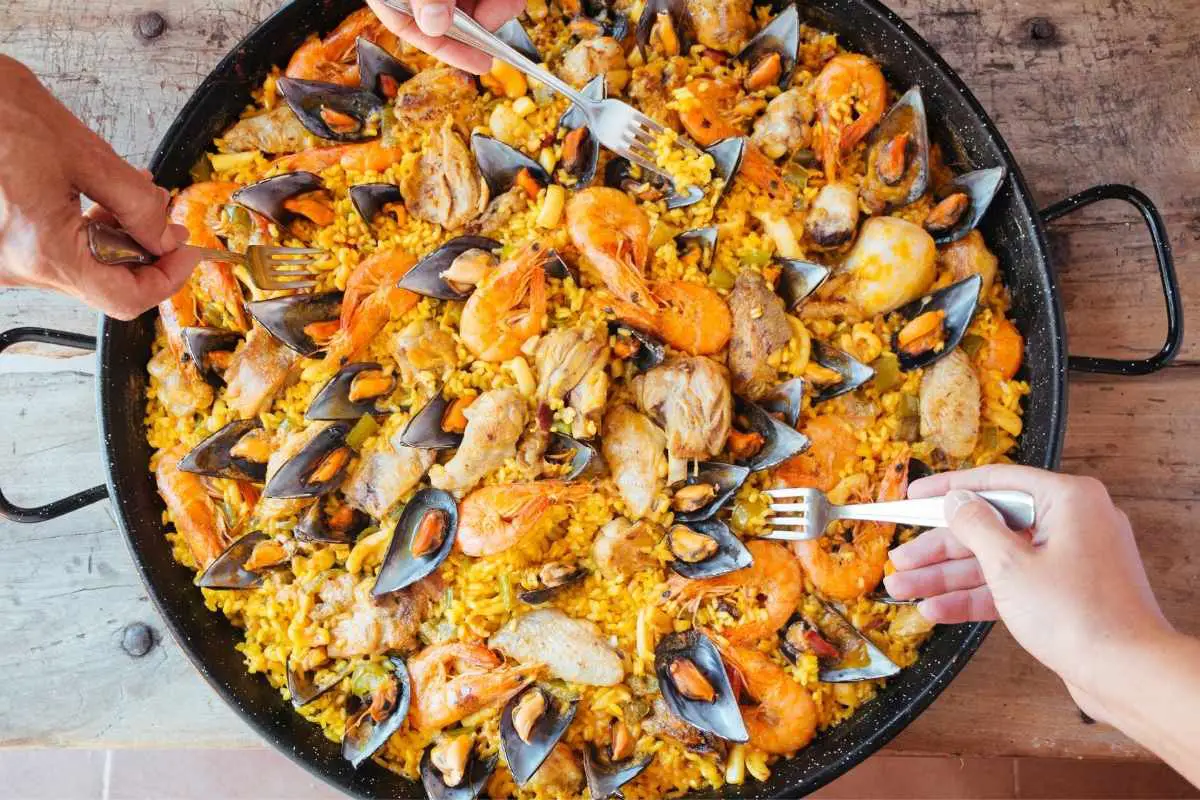 1) Learn how to cook the authentic Valencian Paella.
INFO: Escuela de arroces y paella de Valencia, C/Juristas 12, Valencia – FB, Site, MAP
Don't miss the opportunity of cooking Valencian Paella, the traditional well known dish of the city. The course in the morning or in the afternoon and is even taught in English or Spanish. We recommended you to take the morning course because it includes a guide visit to Valencia's Central Market, where they will show you how to select all the ingredients for cook your Paella. During the course you will also taste different Valencian wines or artisanal beers and Valencian tomatoes severed with fine olive oil. At the end, after eating your own paella, you will get a diploma to proof you are a real Paella ambassador. So, ready to show your chef skills?
2) Visit the square that is more round than square.
INFO: The Round Square – FB, MAP
The Round Square (Plaza Redonda) is situated between La Lonja and Plaza de Santa Catalina and contains fascinating shops fill with crafts and bespoke stalls. It was refurbished in 2012 and exemplifies both modern and original architecture that dates back to when it was built in 1840.
Most mornings, a group of women gather here to knit and to teach others this ancient craft. I have found this is the best place to buy hand crafted souvenirs.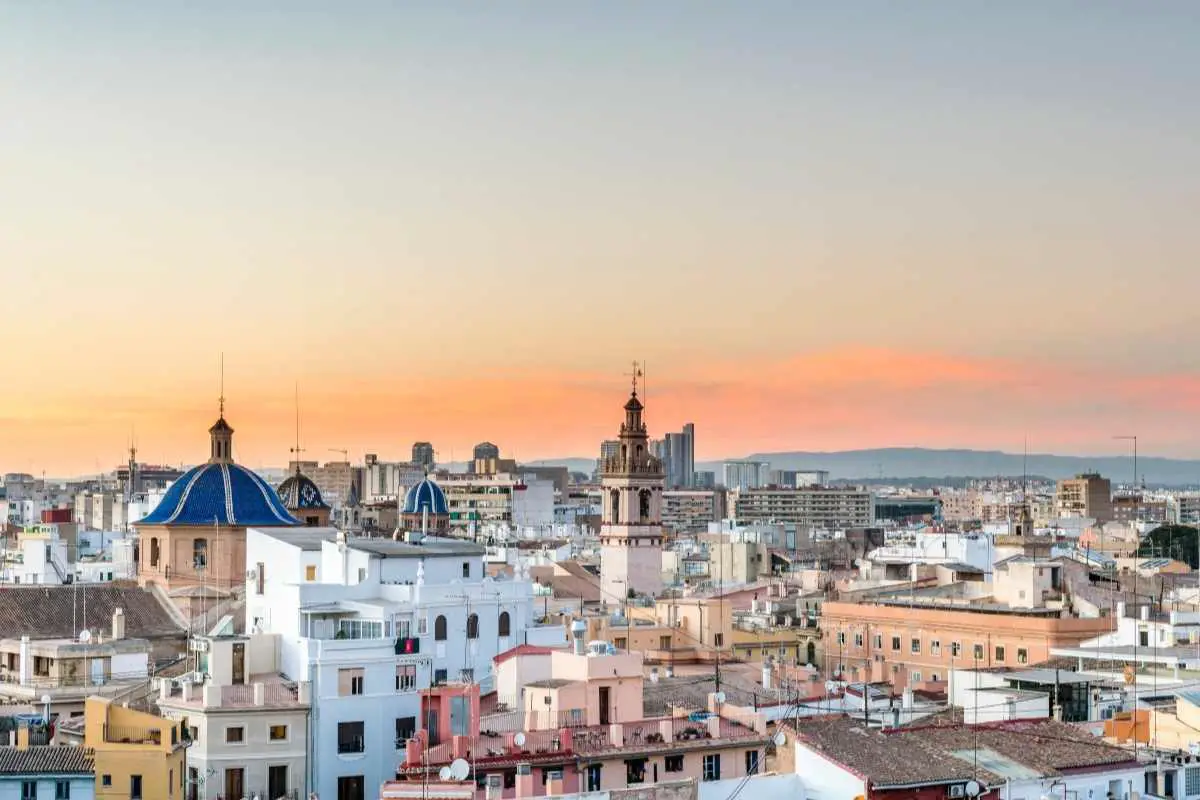 3) Discover the oldest and most cosmopolitan area in Valencia
INFO: Barrio del Carmen – FB, MAP
There is no other district here where you will find such a variety of people and places. Here, in the old city center of Valencia, during the day you will find different kinds of shops to purchase souvenirs, coffee shops, and restaurants. Nearby are the must see areas of this district such as the Plaza de la Virgen, the Cathedral, el Miguelete and many others. During the night you can find a variety of entertainment including: a punk bar,  reggae smoking den, a retro chill-out lounge, jazz basement, an underground trance mix, an intelligence meeting point, a goth dungeon, a gay bar, latino tunes, caribbean heat and a twisted bohemian art-cave all within a short walk of each other. Carmen is an amazing mix of cultures, subcultures, ambiences and personalities. It can be explored forever, like a continent.
4) A magical boat trip on the longest underground river of Europe
INFO: Cuevas de San Jose. Vall d'Uixo, FB, Site, MAP
Some things you just need to experience once in a lifetime and the underground river at the caves of San Jose, also known as the caves of the Valley d'Uixo, is one of them.
The river is the longest underground river in Europe and seems to have popped up out of a fairy tale. It is almost three kilometers long and nearly two kilometers can be done by boat and the last bit is done by foot. Despite many visits of experts the end of the cave hasn't been discovered yet. A spectacular visual enjoyment is given by the many lights specificity and carefully placed in all corners. This allows you to get a good view of the cave and at the amazing limestone formations. There are different rooms that the tour guide will take you through including the Hall of the Bats, the Cathedral, which is more than ten meters high, Diana Lake, the Devils Lakes and much more. You will need to duck regularly to avoid rocks and stones that drape from the ceiling. At the end there is a large stone, if you don't bump your head, it will bring you good fortune.  (open daily from 11.00 to 15.30 to 17.45)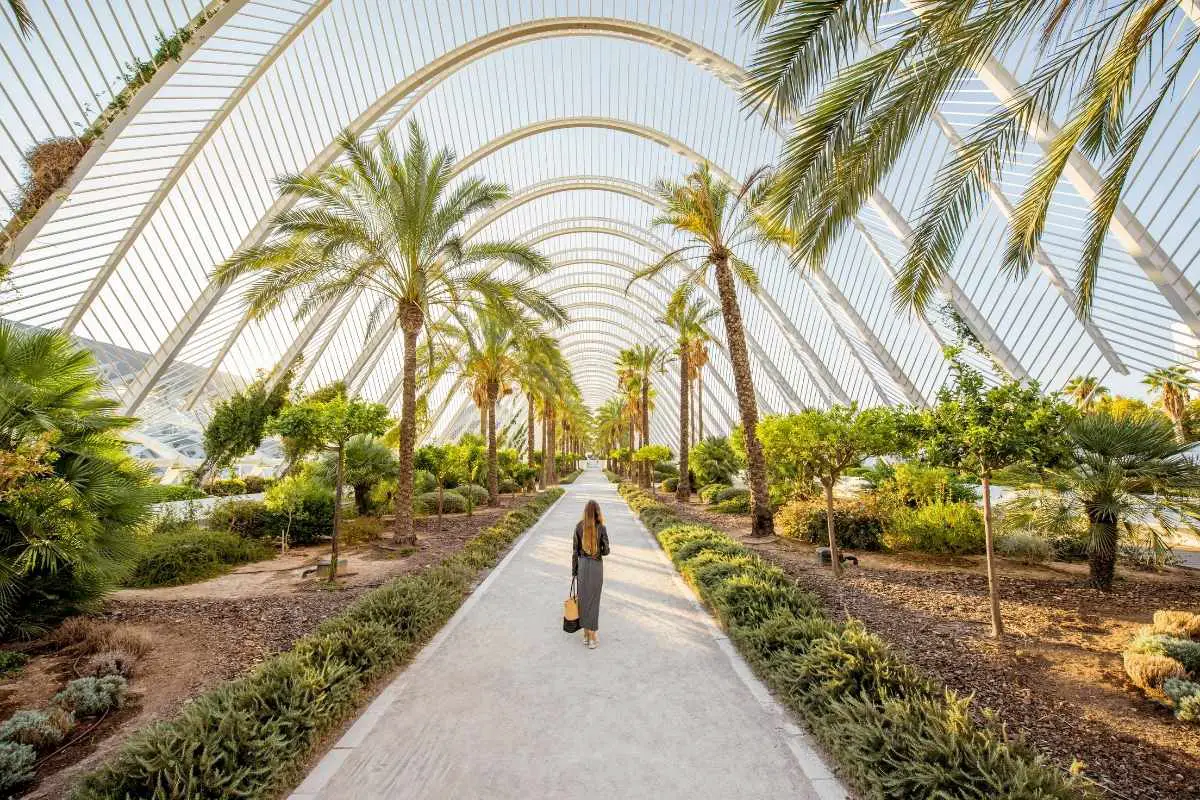 5) Let's stop in the homeland of Spanish rice
El Palmar is the place to be for home-grown Spanish rice and therefor also the place to taste the famous Spanish dish paella. The rice has become a trademark for the village and its locals. The whole process from growing, harvesting, drying and marketing is done in the same place. The locals adopted the rice as their own and it is now found in every corner of the village. As well as in restaurants as in shops and in people homes. It is a bit more expensive than other sorts of rice, but with the Espiga del Palmar trademark it is a flavor to experience. In Valencia Paella is not prepared like in the rest of Spain. From tradition the food used in paella is that whatever is around. Except for stock that is not supposed to be in there (potatoes, pepper, pees or even garlic). And in Valencia they would never mix meat and seafood. That is the touristic paella. El Palmar lies on the edge of l'Albufera, about 16 kilometers south of Valencia. The rice fields surrounding the village give it a surrealistic must visit sight when you are in town with kids.
6) Have the underwater dining experience
INFO: Restaurante Submarino – C/Eduardo Primo Yufera 1B, Site, MAP
Now it doesn't take much of imagination for any of us to have imagined dinning underwater with all its marvels. Some of us went diving others on submarines but that is not quite the same, nonetheless a small group of people have come up with the second best thing: Restaurant Submarine. Located in the city of Arts & Science of Valencia, among many peculiar and futuristic buildings you will find the beautiful Le'Oceanografic design by Felix Candela. It is surrounded  by a huge circular aquarium where you can really submerse yourself in the deep blue contrast of the water. Its many fishes with the solene lighting and elegant decoration resembling a modern day luxury yacht make you figure you are in a singular place. Witch it's fusion menu you can chose between the Desgustation Menu (various small and different dishes) or Carta (full meal menu) and its winery has a vast selection of not only the best spanish wines but also foreign ones all served with excellence by a staff that knows how to please and keep the glass full.
7) Have a look to the best market of Spain
INFO: Mercado Central – Plaza del Mercado s/n,  Site, MAP
Know has one of Europe's oldest markets it all started in the 13th century as the market outside the walls. It was an open market where tents where put up and only in 1914 plans started for the construction of a building that only came 1928.  Projected by Alejandro Soler March and Francisco Guardia Vial this beautiful building is a classical Spanish modernist example with iron cover the supports, including an amazing 30 meter high dome with color glass windows providing quite a spectacle in the inside, especially on dawn and dusk. It's more than 8000 square meters houses merchants with all sort of the best food products found in the hole of Spain and other parts of the world with many tapas and bocadillos bars where you can try out the freshest flavors directly from the market shops. So has you sit down and flavor you favorite bocadillo keep this in mind: this market is here before Spain was Spain, before we discovered the new world and we thought the world was flat, how many fortunes were made and lost above these grounds of trade that has outlived countries and empires? No wonder it's considered the best market in Spain and your kids will love it.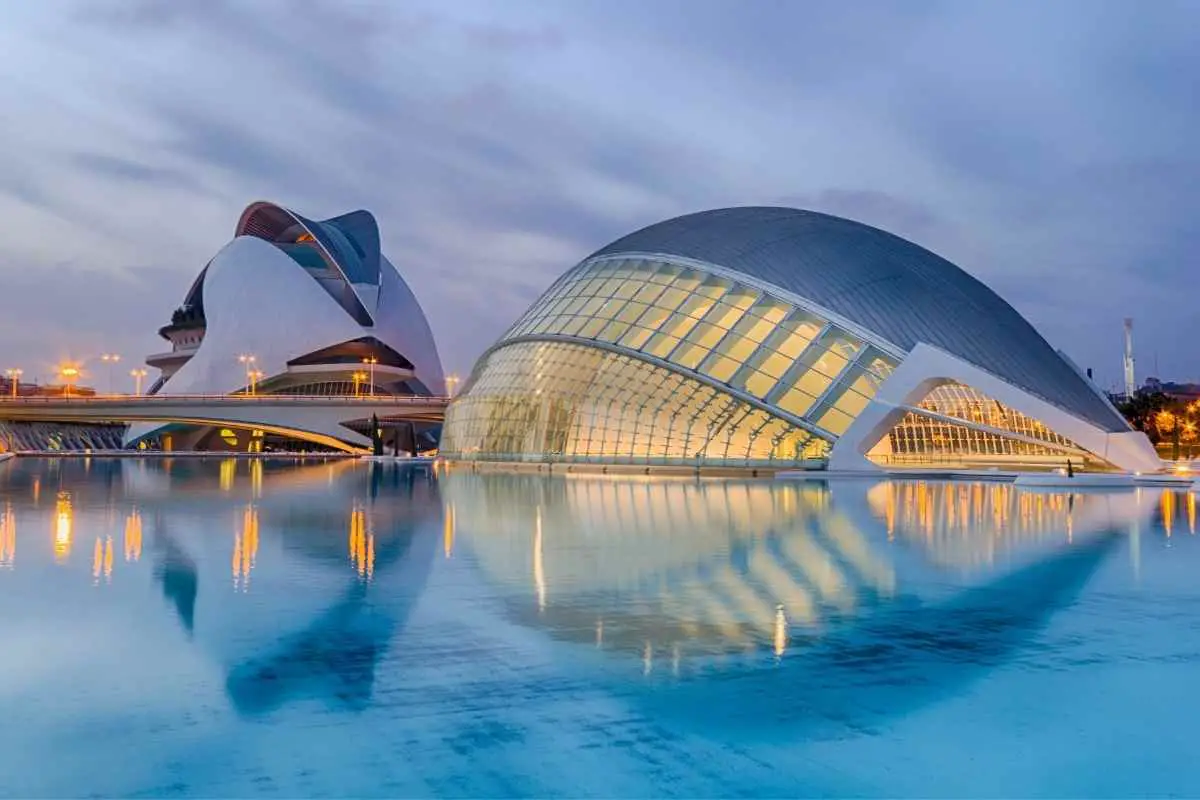 If you are heading to Valencia get your complete Travel Guide here.
We selected 55 places we consider that are some of the essential areas to visit while in Valencia. Aside from sightseeing, the best places to visit for meals and nightlife are also included.
We hope you enjoy your trip to Valencia  wit kids and that this book will help you see this unique destination from the eyes and perspective of a local.