7 Cool Things to do in Lisbon for Digital Nomads
Digital Nomad Lisbon Tips for 2021
Lisbon is a unique city with unique characteristics: the sound of the old trams going up and down the hilly streets, the echo of Fado music in many of the city corners, the authenticity of the innumerous historical buildings, and the rise of the trendy and charming cosmopolitan city make it the perfect destination for a relaxing holiday or home base.
In the recent years the digital nomad community in Lisbon exploded and the city is no booming with coworking places and nomads from around the world who call Lisbon home
Full of history and culture, Lisbon is known for its unique brightness and the incomparable charm. This city has become a favorite destination among Europeans thanks to its incredible diversity, the magnificent scenery, and enviable sunny climate.
The following places are some of the essential areas to visit while in Lisbon as a digital nomad.  Aside from sightseeing, the best places to visit for meals and nightlife are also included.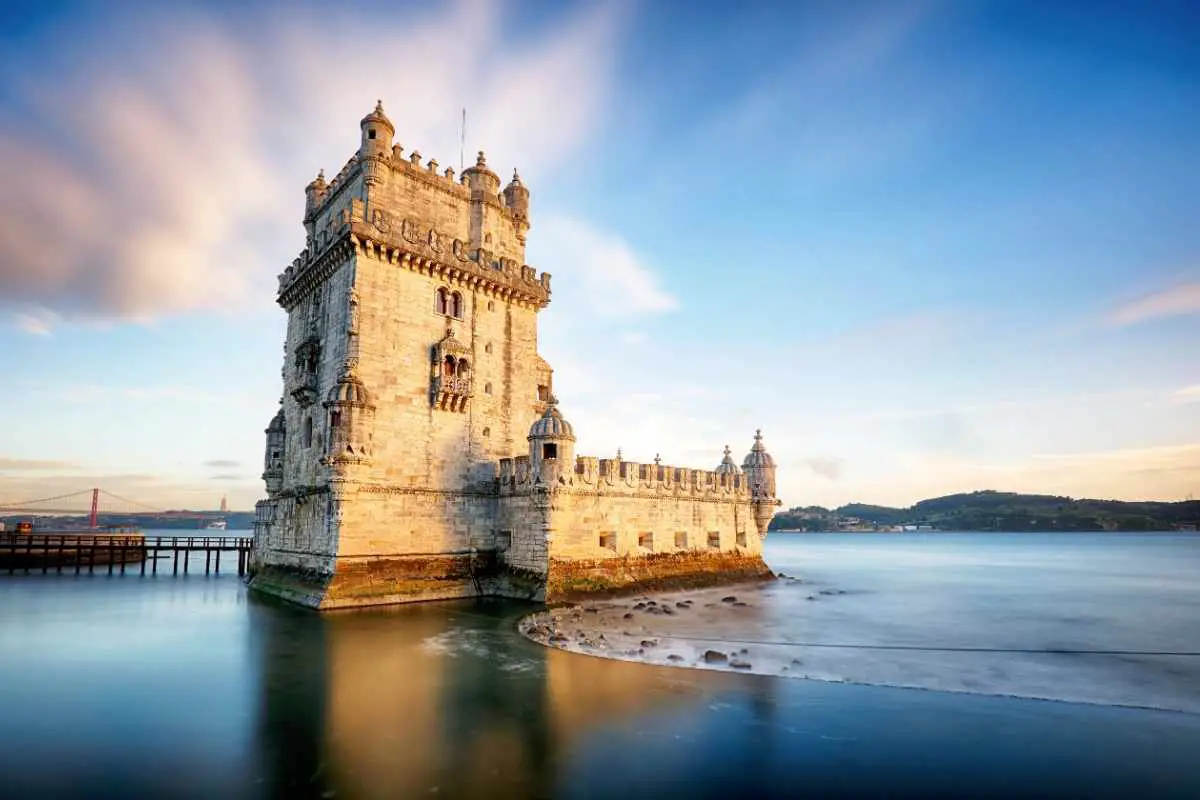 1) Go all the way traditional into Portuguese food
Address: "Toma Lá Dá Cá" – Travessa do Sequeiro, nº38, 1200-441 Lisbon, MAP / FB
People who have taste it, say it is "mandatory" to have dinner there. Traditional food, on a traditional environment, with a good price. So good, that you better make a reservation. The restaurant is as typical as its name and you could not find a more traditional place. Get ready for some "Bacalhau à Brás" (codfish) and other dishes that tell Portuguese culture with their flavors. Good quality at a good price, that's guaranteed.
This wonder is in the heart of "Bica", a charming residential neighborhood that is essentially an extension of "Bairro Alto". Lisbon's most photographed street is "Rua da Bica". It descends a hill from "Bairro Alto" to the riverfront. That picturesque street is known for its funicular, the iconic "Elevador da Bica" that creaks up and down the hill as tourists snap photos. Framing the funicular are pastel-colored houses and the river in the distance, while many of the doors open as hip bars at night.
2) A cup of tea and a timeless story, please
Address: "Pavilhão Chinês" – Rua Dom Pedro V, nº89, 1250-093 Lisbon, MAP / FB / WEB
Actually, it is called the Chinese place, but you can find teas from all over the world and historical collections that will take your breath away. We could say it is a bar-museum, with a collection of thousands of distinct objects, exposed over the different rooms. Jugs, helmets from the the First World War, mini jet planes, planets hanging over the ceiling… a countless number of unique pieces that belonged to the previous owner – now diseased. It is known for the unique decoration, with the five rooms full of toys, porcelain collections and a magical atmosphere.
As for the tea, although it is not cheap, it is worth for the variety of flavors and the experience it provides along with the environment. It is located in one of the most areas with more movement in Lisbon's night, between "Bairro Alto" and "Princípe Real".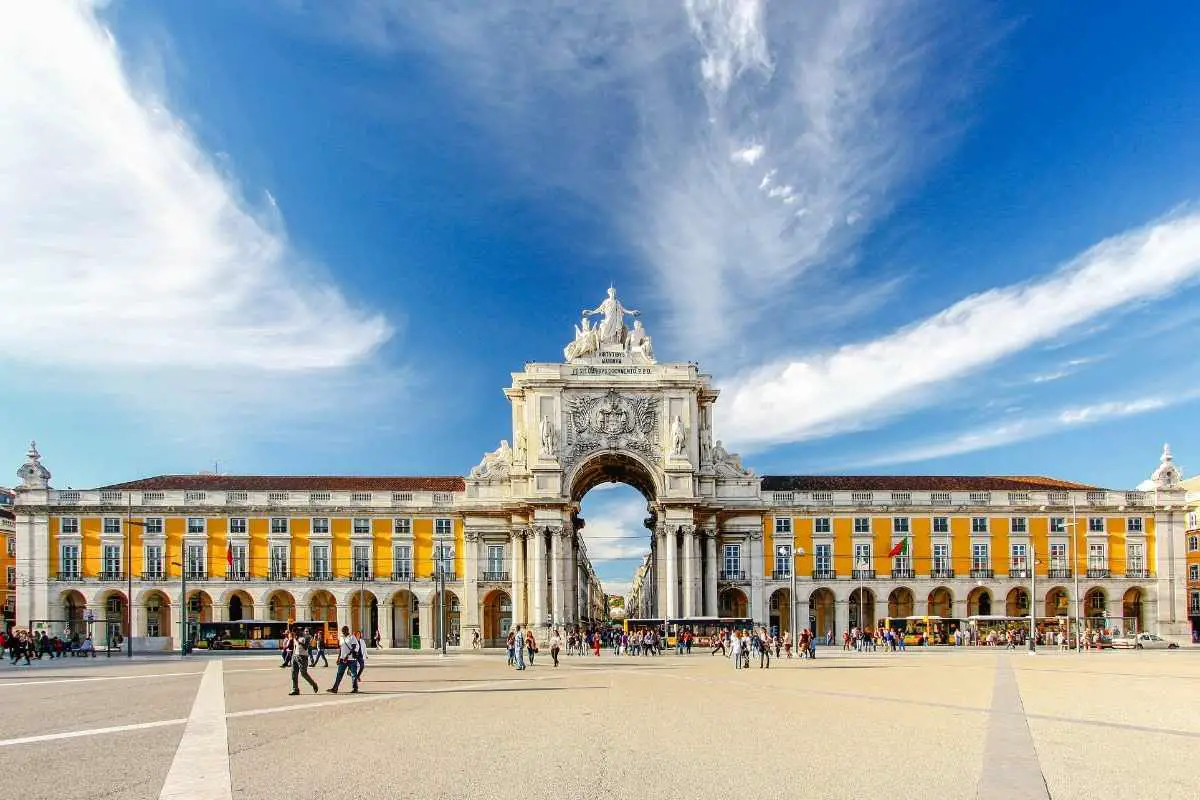 3) One of Europe's oldest pastry shops
Address: "Confeitaria Nacional" – Praça da Figueira, nº18, Rossio, Lisbon, MAP / FB / WEB
It's almost two centuries old, as it was founded in 1829. Still, holds on to its reputation as one of Lisbon's best cafés and pastry shops. It's particularly famous for "Bolo Rei" (Christmas Portuguese cake), a national tradition that started when the original owner brought a recipe from Paris in 1850.
At any other time of the year this is also a safe bet to try dozens of traditional Portuguese pastries or to pick up a birthday cake.
Another reason to visit it is the beautiful interior that despite renovations over the years has always kept its elegant, classic look with a marble counter and mirrored ceiling. Upstairs, up a wooden staircase, is a dining area which serves reasonably-priced Portuguese dishes at lunchtime.
4) Lisbon's cultural and bohemian heart
Address: "Bairro Alto" – Bairro Alto, 1200-223 Lisbon, MAP
"Bairro Alto" is a picturesque working class quarter dating from the 16th century that has traditionally been the city's bohemian haunt of artists and writers. Its grid of streets is quiet during the day, but is transformed at night into the city's vibrant nightlife quarter.
Behind colorful and graffiti-ridden front is a variety of traditional and international restaurants, "Casas de Fado", and a multitude of bars and alternative shops that stay open until late at night. Throughout the week, and especially on weekends you'll find people of all ages, backgrounds, and lifestyles bar-hopping through the cobbled lanes or standing outside with a drink in hand enjoying the city's usual mild nights.
It was one of the first projects of modern urban design to have been carried out in the city, in the late 16th century, and one of the only areas to have survived almost intact the devastating earthquake that razed Lisbon in 1755.
To wander, lost, in "Bairro Alto" is a must do. Specially by day, and on a Sunday. There are beautiful sights and you will get the true heart of the city. You will find a different environment than the one by night and you will pay more attention to wonderful details and ladies b the window having conversations. Join them, and embrace that unique feeling of a Lisbon from old times.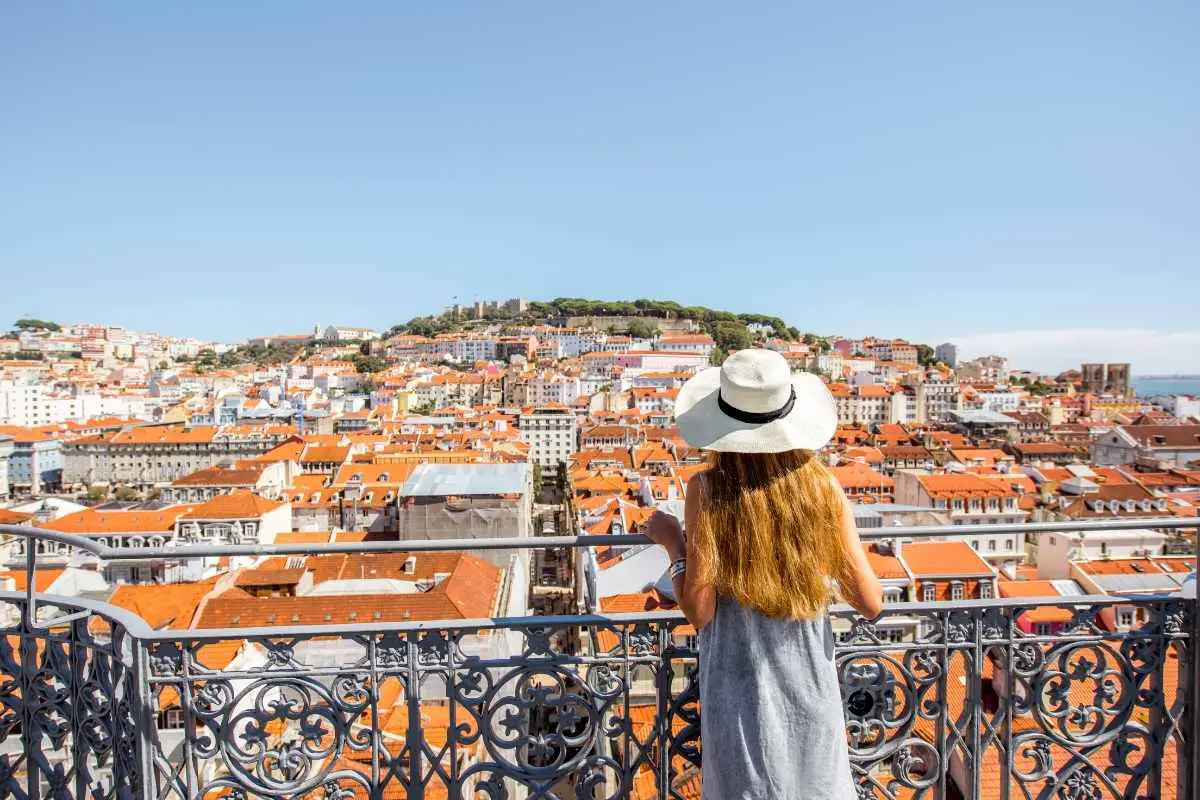 5) An urban place for all-night dance plan
Address: "Main" – Avenida 24 de Julho, 68, 1200-869 Lisbon, MAP / FB / WEB
For many years this place was the legendary club Kapital. Now it's divided into three different spaces, the "Main Zero" on the ground floor, the "Main Room" upstairs, and the "Main Air" above. "Zero" is a club that offers the ultimate in Hip-hop, Pop and R&B, fusing the minimalist with the complex. "Room" is a stylish bar where they will lead the latest global sounds of House Music. And "Air" is a restaurant. The club is open from Thursday to Saturday starting at midnight, the bar also only on those days starting at 11PM.
It's been revived as a popular weekend spot attracting 20s and 30s somethings into the space divided into different areas. It has an urban pace and environment and plays a great variety of music, especially the most commercial one.
6) What used to be the rooftop of a car park
Address: "Park" – Calçada do Combro, 58, 1200-115 Lisbon, MAP / FB / WEB
Whoever passes by and doesn't know about the existence of this wonder, will definitely miss it. The access is made through the stairs or elevator on the parking lot, all the way up the last floor. Old your breaths, because you are about to go in one of the best rooftop bars in Lisbon.
The top of a car park at the doorstep of "Bairro Alto" instantly became an afternoon and night hotspot when it opened in the summer of 2013. This rooftop of an old parking lot is now Lisbon's first elevated garden terrace, with unbeatable views over the city, the river and the bell towers of "Igreja de Santa Catarina" (church).
Wooden tables and small potted trees facing "Ponte 25 de Abril" (bridge) create the feeling of a garden suspended above the city, serving a variety of drinks and burgers into the night. You can enjoy burgers made of meat, fish and soy. It is an excellent restaurant and bar to spend a lazy summer afternoon or a pit-stop before heading to the lively night clubs of "Bairro Alto".
It hosts an eclectic line-up of music and entertainment, a varied calendar of events including performances by DJs, jazz, outdoor cinema and themed parties.
A rooftop bar great to eat, drink, enjoy jaw-dropping views of the red-roofed city, and listen to music before hitting "Bairro Alto"'s nightlife.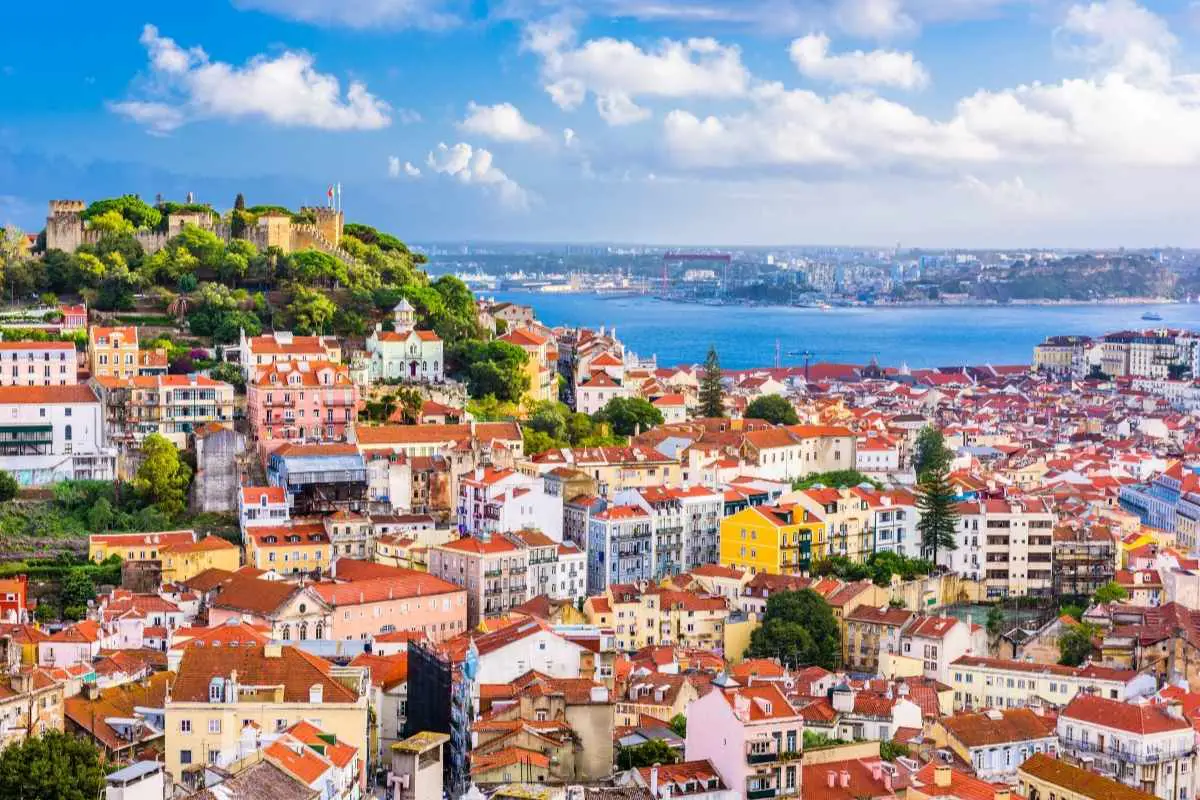 7) Silêncio que se vai cantar o fado
Address: "Tasca do Chico" – Rua Diário de Notícias, 39, 1200 141 Lisbon, MAP / FB
It is fair to say that in almost every corner in Lisbon you will find a Fado house. Either if it is a restaurant or a "tasca", a professional singer or an amateur one. Fado runs through the streets of Lisbon.
"Tasca do Chico" may be one of the best places for you to experience it. It is a place for "Fado Vadio" which basically means that anyone can join and sing. This bar is known for its impromptu Fado singing session in a cheerful, down-to-earth ambience, accompanied by a glass of red wine. Even when there's no Fado, this is as traditional of an old Lisbon bar as it gets.
This is one of the most traditional, beloved and distinctive bars in "Bairro Alto" and a veritable institution when it comes to Fado and to give new singing talents the opportunity to showcase their abilities. There's no doubt you will get a full Portuguese experience from here. You will find cheap drinks, and along with that, order the "chouriço assado" (roasted sausage) which can be said to be the second specialty of the house.
Since 2009, there is a second "Tasca do Chico" in Alfama, following the same concept.
The fado sessions take place on Mondays and Wednesdays starting at 9pm. Arrive soon, since the bar is not that big and it usually reaches full capacity early. With or without Fado singing sessions, Tasca do Chico is worth the visit.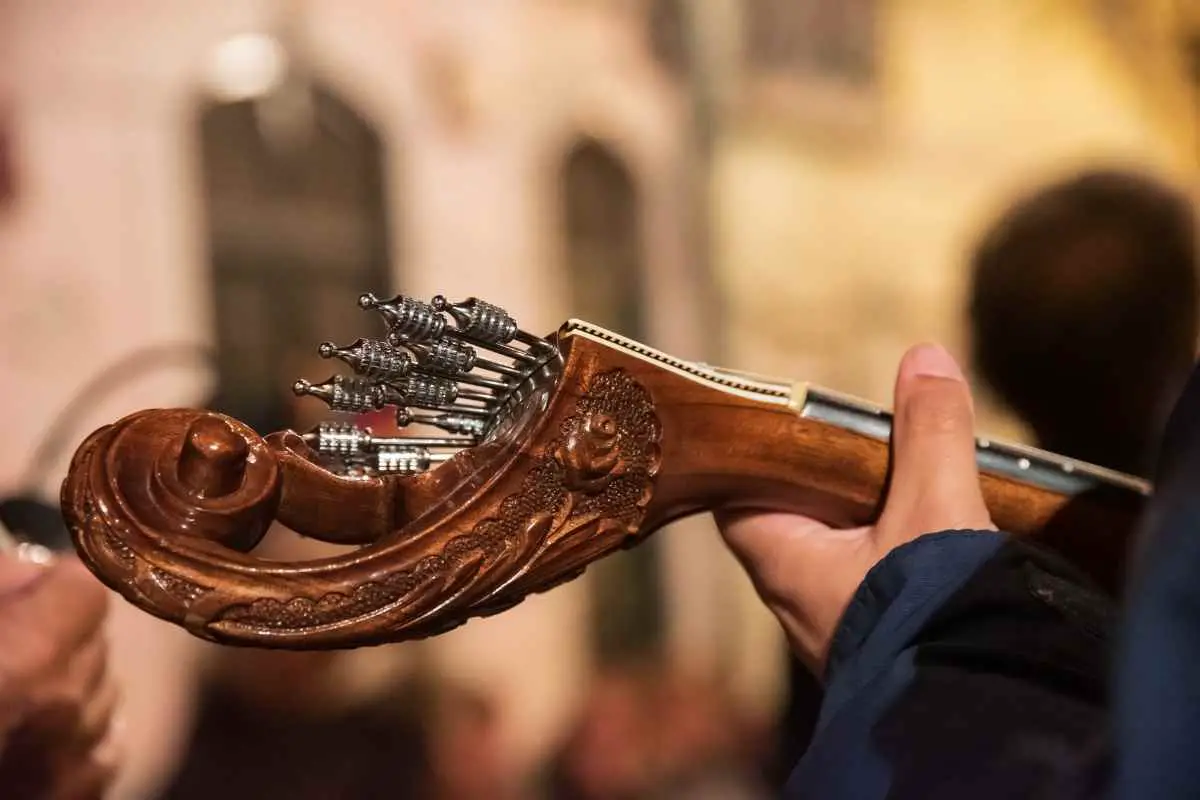 If you are a digital nomad  living in Lisbon get your local Travel Guide here.
We selected 55 places we consider that are some of the essential areas to visit while in Lisbon. Aside from sightseeing, the best places to visit for meals and nightlife are also included.
We hope you enjoy your time in Lisbon and that this book will help you see this unique destination from the eyes and perspective of a local.
Digital Nomad Lisbon